The turquoise water, Mayan ruins, amazing weather and endless famous Mexican beaches makes Tulum a paradise for relaxation. There are so many things to do in Tulum you will be surprised at how much is packed into one town. But the best thing you can do? Rent a boat with Nautal! Enjoying white sandy beaches, snorkeling to admire tropical fish, learning about Mayan history and culture in Quintana Roo- that's just the start of things to do in Tulum!
A great way to get to Tulum is by renting a boat in Cancun! Charter a yacht or catamaran in Tulum and enjoy a few days of sailing along the stunning coast of Quintana Roo. Here are Nautal's top things to do in Tulum!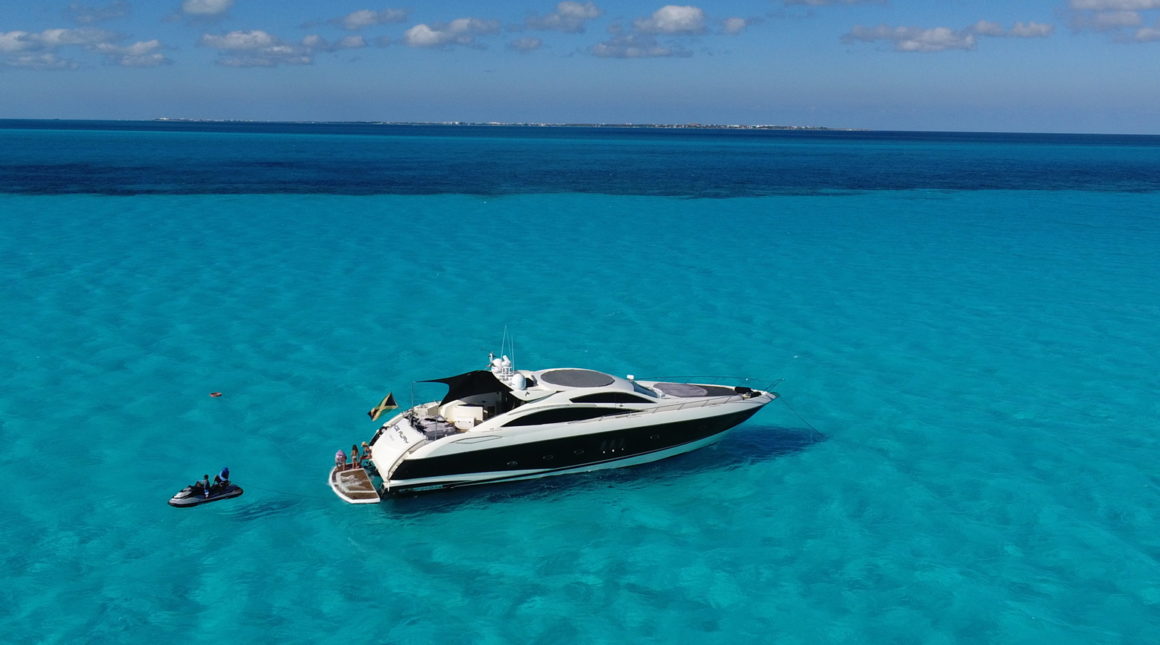 Beaches in Tulum
Tulum, Mexico is famous for good weather throughout the year. This makes it ideal for exploring the underwater world filled with sea turtles, coral reefs, and more.
Playa Paraiso is a winner of TripAdvisor's Travelers Choice for its natural wonders. Located near some ruins and home to the whitest sands and palm trees, its the perfect spot to sip tropical cocktails and eat some delicious tacos!
Another great beach to check out is Tulum Ruins Beach, especially if you want a unique view from the sea of the Mayan ruins and beautiful blue water. This beach can be a pure tranquil area early in the morning to really experience this beautiful beach without the tourists.
Here is a list of other beaches and islands that you will love:
Akumal Beach
Las Palmas Public Beach
Secret Beach
Soliman Bay
Isla Mujeres – specifically Playa Norte
Isla Holbox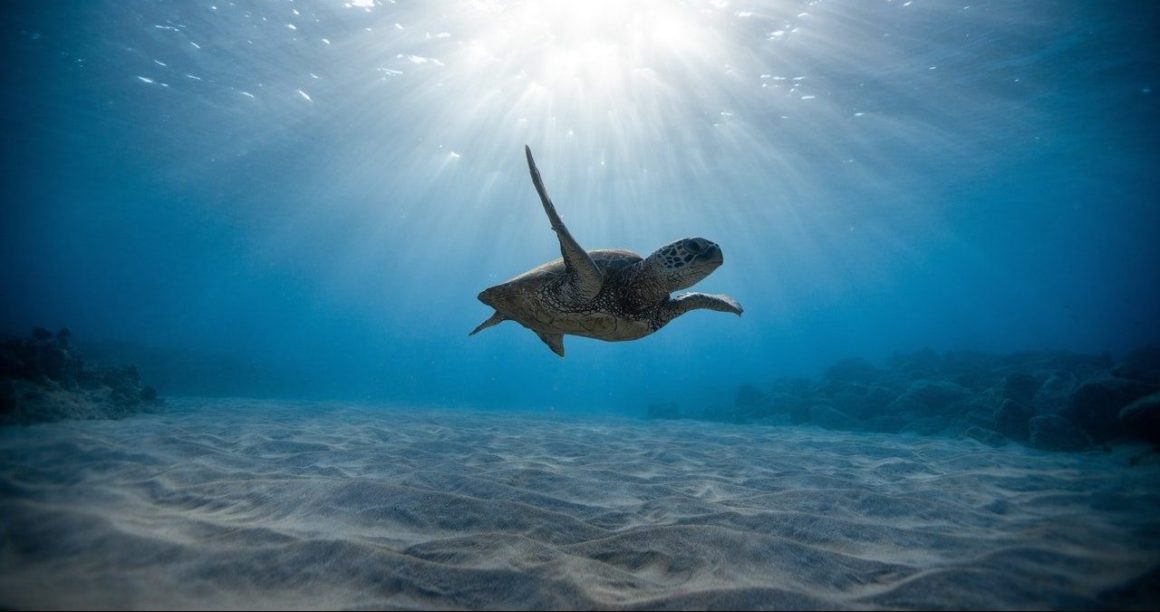 Snorkeling in Tulum
Don't forget your snorkeling equipment! Snorkeling in Tulum is popular due to many coral reefs being close to the shore and easy to access. Rent a boat and go to Playa Maya Public beach and enjoy the soft and hard coral species. This is part of the Great Mayan Reef and home to over 75 corals and 500 types of marine life.
If you are a big fan of coral reefs, species of sea turtles then you won't want to miss Mesoamerican Barrier Reef! This is the second biggest coral reef, after the Great Barrier Reef. Make sure you have your snorkeling gear, especially your snorkeling fins to free dive close to the reef. This reef extends 65 meters in depth. Climate change is expected to impact this reef, so make sure to take care of this unique biodiverse ecosystem and avoid contributing to coral bleaching.
With a yacht rental for the weekend, you'll mostly likely see rare marine life up close, like green turtles. If you are looking for even more snorkeling opportunities, you can snorkel in Cancun and visit the Cancun Underwater Museum. With nearly 500 sculptures which constantly change, make this a definite must on your trip through the Riviera Maya. And while in Cancun, why not visit the famous Playa del Carmen?
For marine life lovers, why not check out nesting beaches! Many turtles, like the Olive Ridley, nest in the beaches in Mexico.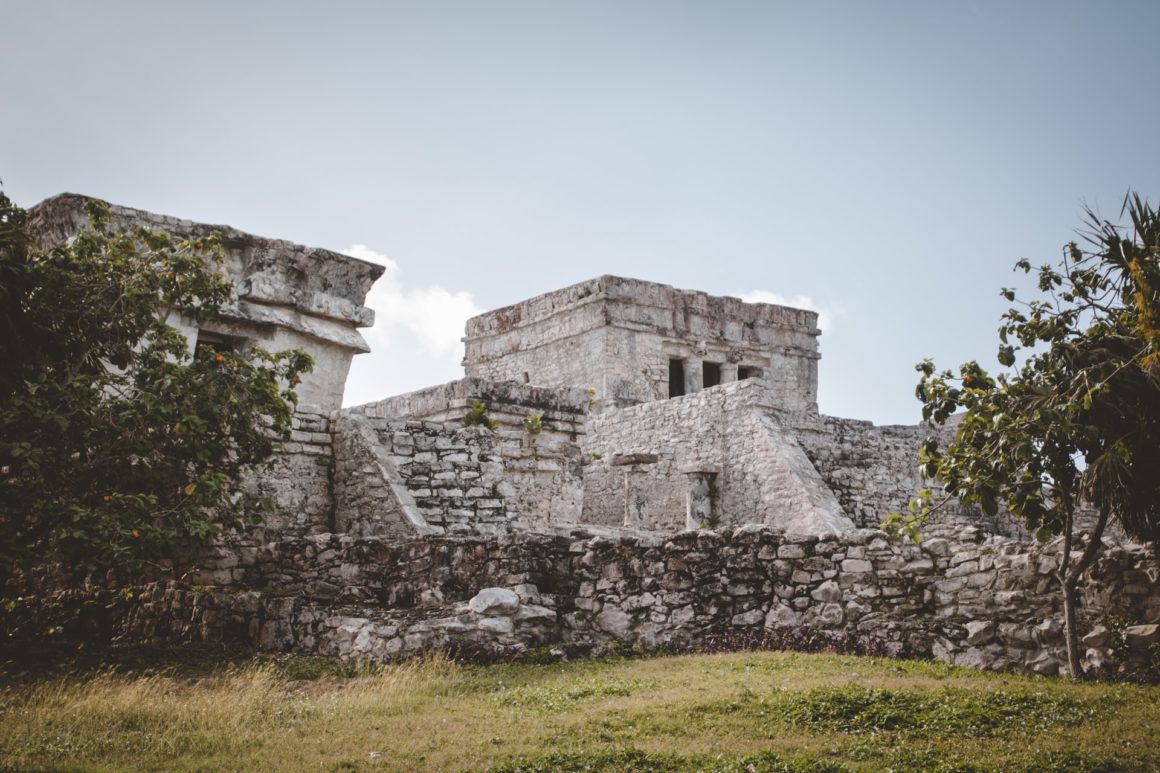 Cultural Visits in Tulum
Fancy a bit of time out of the water? Why not visit a Mayan ruin? Tulum ruins are a popular must if you are visiting Riviera Maya. Tulum once was an important trading center for the Mayan world, for goods like cacao beans, food, copper bells and more. Tulum means wall in Maya and the original name was Zama which means place of the dawning sun. Tulum was built to be a fortress by the Mayans with no more than 1,600 people living there. This was considered more of a religious and ceremonial center for the Mayans.
Coba ruins are more difficult to access since the ruins are located more inland, Tulum in the state of Quintana Roo and Valladolid in the state of Yucatan. Coba, which means water stirred by wind, was occupied by a sizable agricultural population in the 1st century with 50,000 inhabitants. The rapid growth of this area was due to the trade routes, control of farmland and water from the two lagoons near the ruins!
Want to know more sailing destinations in Mexico or the Caribbean? Check out our other blog post about sailing in Paradisical Mexico and sailing in the British Virgin Islands.