Are you looking for your next plan to travel? Nautal recommends to travel to Turkey! Turkish kebabs, Turkish tea, beautiful souvenirs such as the evil eye and Turkish carpets and rugs. And of course, the beautiful Aegean sea to enjoy while you travel to Turkey. Rent a boat and don't miss out on these dreamy areas.
There are many destinations to visit with in Turkey during your sailing holiday. You may even choose to make day trips to different beaches with your yacht charter. There is a reason that the Turquoise Coast is one of the best places to visit in Turkey. This sunny, idyllic location makes beautiful beach destinations hard to forget, and even harder to leave.
Why rent a boat in Turkey?
The best part about traveling Turkey on board a boat? Choosing your sailing route and the ability to visit places close by. You can make your starting point in Fethiye and end in Bodrum. You may choose to venture back to the Mediterranean coast or perhaps visit the many Aegean islands in the area. 
Flying to Turkey from your home country is easy. There are 35 international airports in the country, including Istanbul airport! If you have a layover in the largest city of Turkey, be sure to make time to visit the famous Blue Mosque! Afterwards, consider taking a domestic flight to the Turkish Riviera, perhaps fly to Bodrum or some of the other domestic airports along the coast.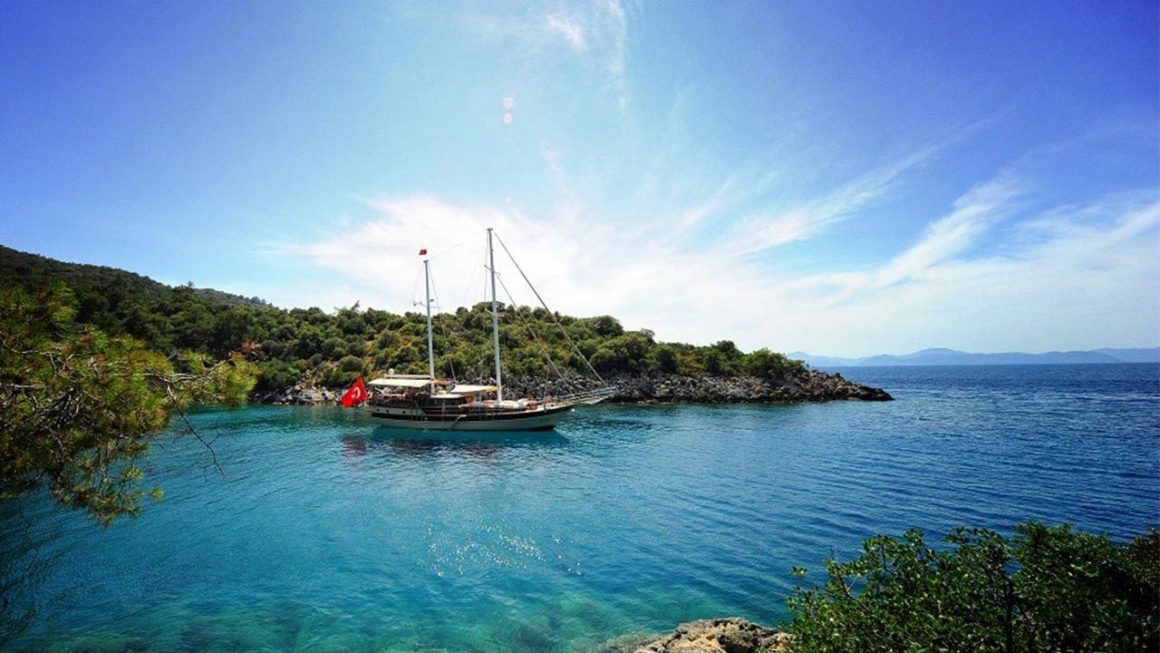 Fethiye
Fethiye holidays are a glorious way to enjoy the quintessential beach vacation. The beaches here are both lively and water sport friendly, making it an ideal spot to enjoy your sailing holiday. Travel to Turkey and don't forget to discover Fethiye!
Close to Ölüdeniz Beach or Blue Lagoon Beach there is Kidrak Beach. This secluded bay is part of Kidrak Natural Park and is certainly worth visiting if you want to stay far from crowded beaches. This beach is popular mainly with couples. Rent a boat in Fethiye and make the most of your time!
Looking for a local area? Note that Katanci Bay is a popular beach for tourists in Turkey, especially for those in search of the local vibe. And for those interested in a good family beach, check out Kumbrunu Beach. This stretch of white sand and shallow waters make it perfect for snorkeling and kayaks! Ask your boat owner if you can rent some equipment out with your boat rental!
A list of other beaches you may enjoy are:
Kabak Beach
Çalış Beach
Şövalye island
Inlice Beach
Kidrak Beach
Ölüdeniz Beach
If you like nature, check out the Butterfly Valley close by! This will leave you dreaming for more.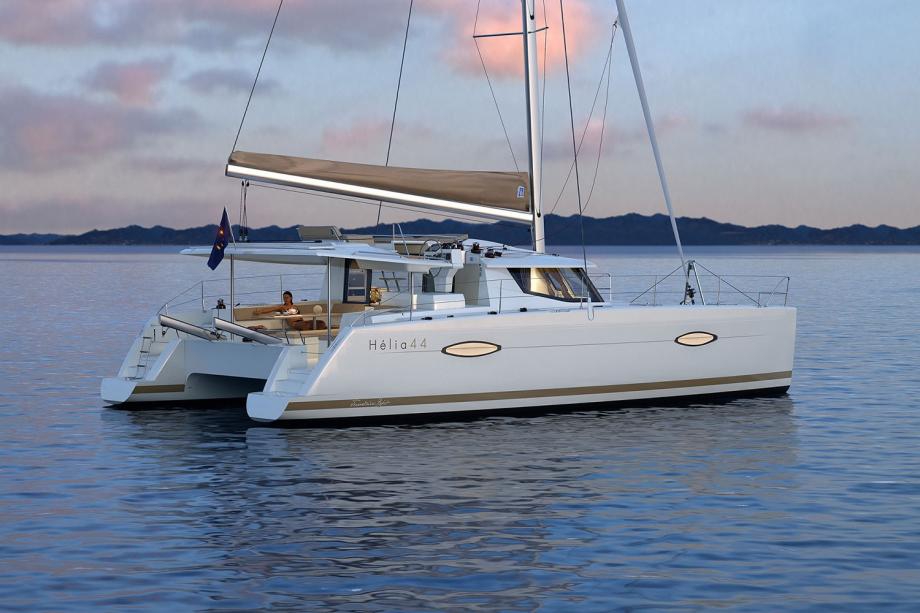 Marmaris
Famous for the best and most fabulous beaches in the Turkish Riviera, Marmaris is dotted with many shades of green and blue. This town tends to be one of the first Turkish holiday destinations for many around the world. Rent a boat in Marmaris and enjoy all of the beaches in the area in a unique way.
Some of the best beaches in Marmaris include:
Icmeler Beach
Uzunyali Beach
Turunc Beach
Cleopatra Beach
Kiz Kumu Beach
Amos Beach
Icmeler Beach
Due to its clear blue water and olive green trees, one of the most beautiful beaches, Amos Beach, has a dreamy scenery and some of the best views. These tones of greens and blues as well as the views of Amos Ancient City will surprise you. We recommend you visit to during sunset. Another beautiful beach is Kumlubuk beach, located near Amos beach! This very long beach is perfect for those in search of peace and relaxation.
Plan a trip and enjoy Selimiye Beach and its village, a small fishing village. This area is known for its calmness. Orhaniye Beach will make you feel like you are walking in the middle of the Aegean sea and oh what a treat it is to be able to swim in this beautiful turquoise sea. Traveling to Turkey will make you wish you could stay for longer!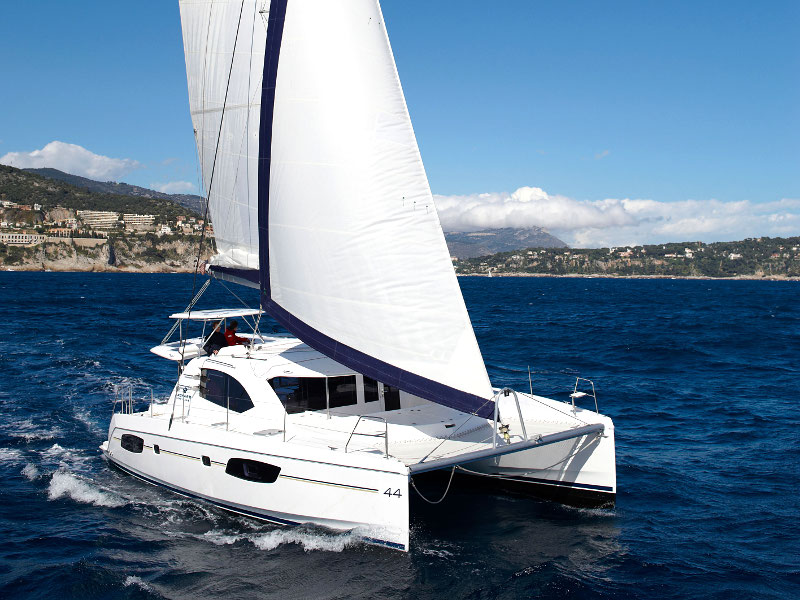 Bodrum
Bodrum is a top tourist destination at the junction of the 2 best seas in the world: Aegean and Mediterranean sea! Travel to Turkey and discover Bodrum by sea whether on board a gulet, motorboat, or catamaran. It is known for having some of the cleanest waters in the area, shown by the blue flag 'stamp'. If you like to be lazy and spend your day sunbathing, float on your yacht rental in Bodrum, or enjoy beach activities- you can! There are many beaches to choose from.
Some beaches include:
Kargıcak Bay
Peksimet
Mazı Köyü Çakıllıyalı Bay
Mazı Köyü İnceyalı Bay
Mazı Köyü Hurma Beach
Feza Güney Beach
First of all, the beach options are endless for your sailing journey. So we suggest you plan a beach hopping schedule. Book your boat rental in Bodrum and move slowly along the coast and explore these beaches for yourself.
Kargicak Bay is one of the most beautiful bays. A small village that has only recently become accessible by road, yet it remains quite secluded. It is special in that there aren't any beach resorts or crowded boat tours in order to protect the local environment. This secluded area will make you want to stay for as long as possible. Be sure you bring enough water and food for the day, if you make this boat trip!