Turkey is one of the Mediterranean's prime destinations for gulets, where it isn't strange to see elegant wooden gulets cruising alongside luxurious yachts or motorboats.
There is something about a gulet that gives sailing a unique air—which is probably why sailing Turkey on a gulet is such a particularly popular holiday. Allow us to inform you of all the best sailing locations for a gulet in Turkey.
About Gulets
Gulets in Turkey are all the rage for so many reasons. Why cruise the warm waters of the Mediterranean on a small boat when you can travel on an authentic sailing boat with gracefully poised sails and wooden decks that add to the perfectly picturesque views of the luscious green and aquamarine coasts? Most gulets cater for approximately 10-12 people but you can find some for both more people or less. They're ideal for large parties of people or group family holidays. You can also find smaller gulets for couples or smaller families. Don't forget that when sailing Turkey on a gulet you can also venture on a luxury gulet trip around Greece! It's a 2-in-1 destination!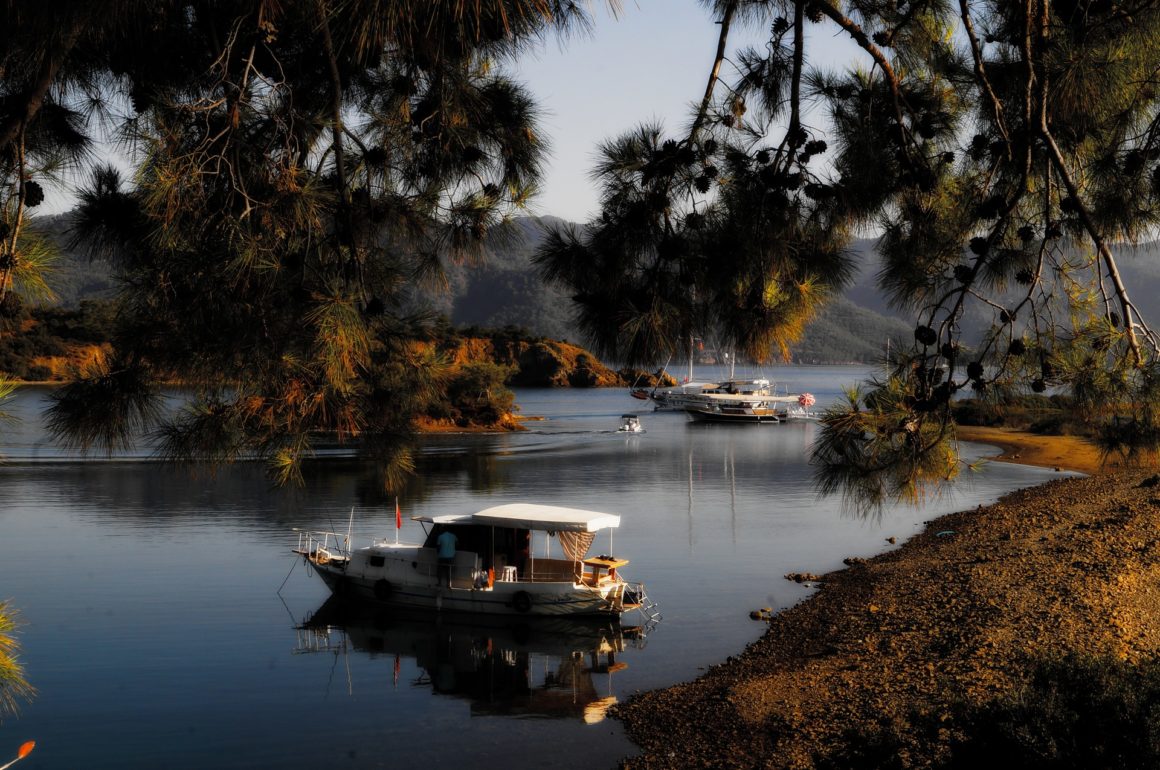 Marmaris
Many sailors choose to start and finish their sailing trip in Turkey on a gulet in Marmaris. Here you will encounter the largest harbour along all of Turkey's coastline. It's a popular holiday location but you needn't worry about crowds given that you'll be whizzing away on your gulet. That said, it's incredibly useful for stocking up before your trip or starting it with a great night out; Marmaris has a lovely nightlife scene and is perfect for some chilled out cocktails or a great night out. Marmaris also has some ancient ruins and archeological sites for those who are intrigued by Turkey's history.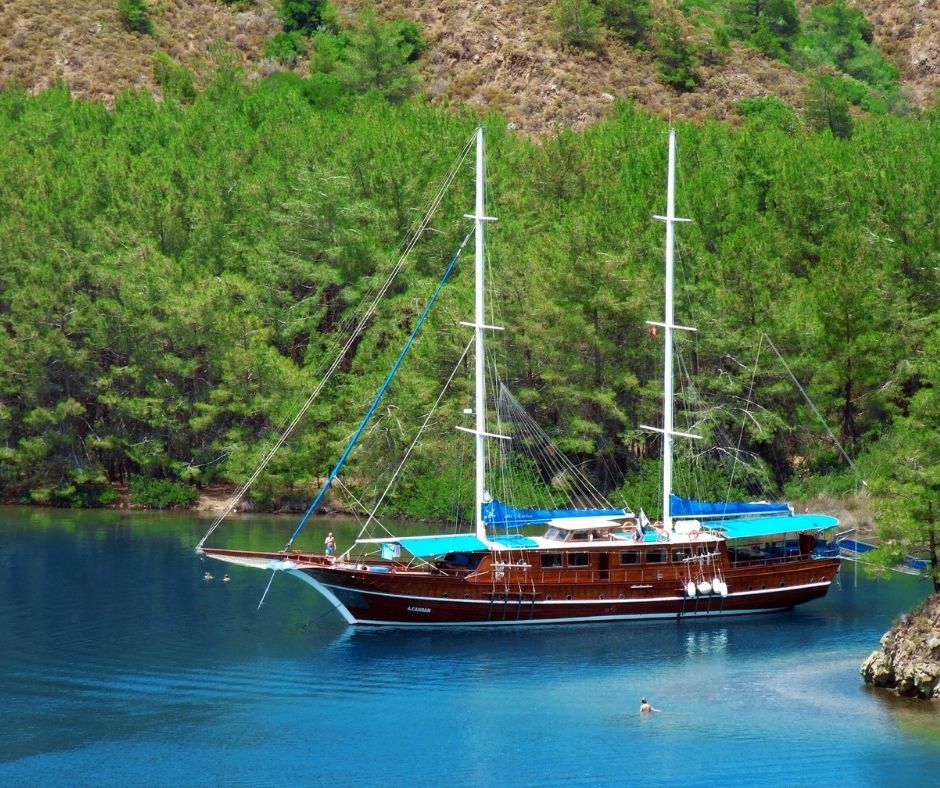 Bodrum
Bodrum is a top sailing location and ideal for cruising over to the Greek islands and mixing up your holiday destination. Not only is Bodrum a popular choice for gulet holidays in Turkey, but it's also a prime holiday destination in general. Here you can relax on secluded beaches or explore one of Turkey's largest towns along the South Coast. Visibility along Bodrum's coast is superb for sailing, too.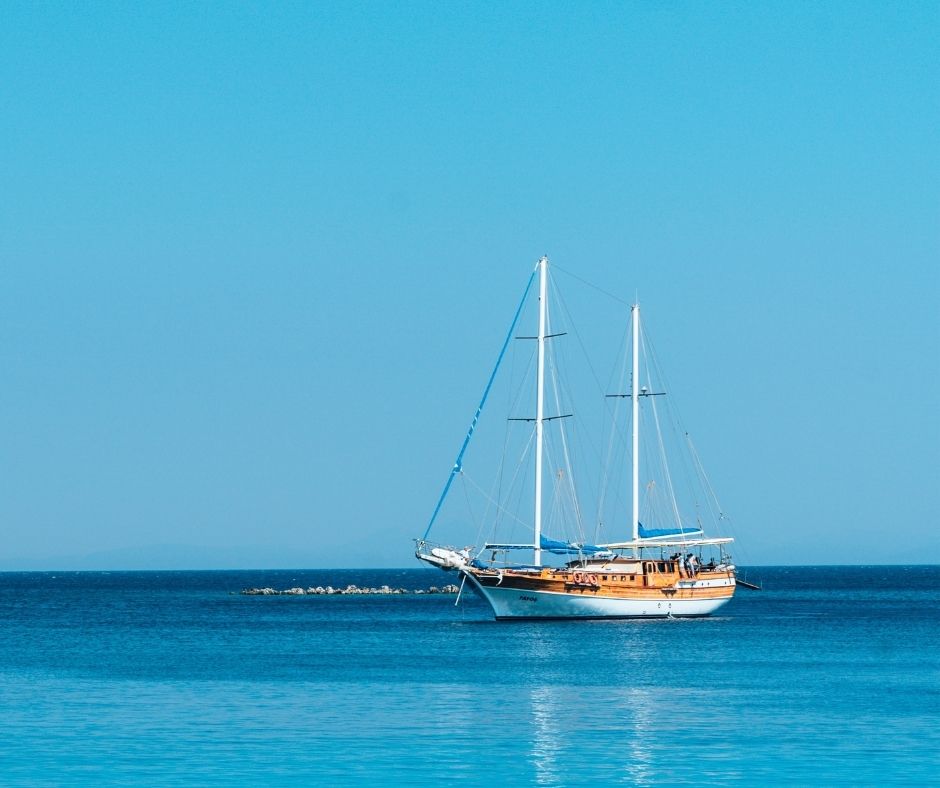 Gocek
Gocek is a less traditional spot for many tourists who visit Turkey and yet, it's such a spectacular crystal clear, aquamarine sailing location. The island will dazzle you, tricking you into thinking that you're sailing in a faraway paradise. Located near Marmaris, you can explore other locations along the South Coast or decide to keep to yourself and the sea on your private boat rental.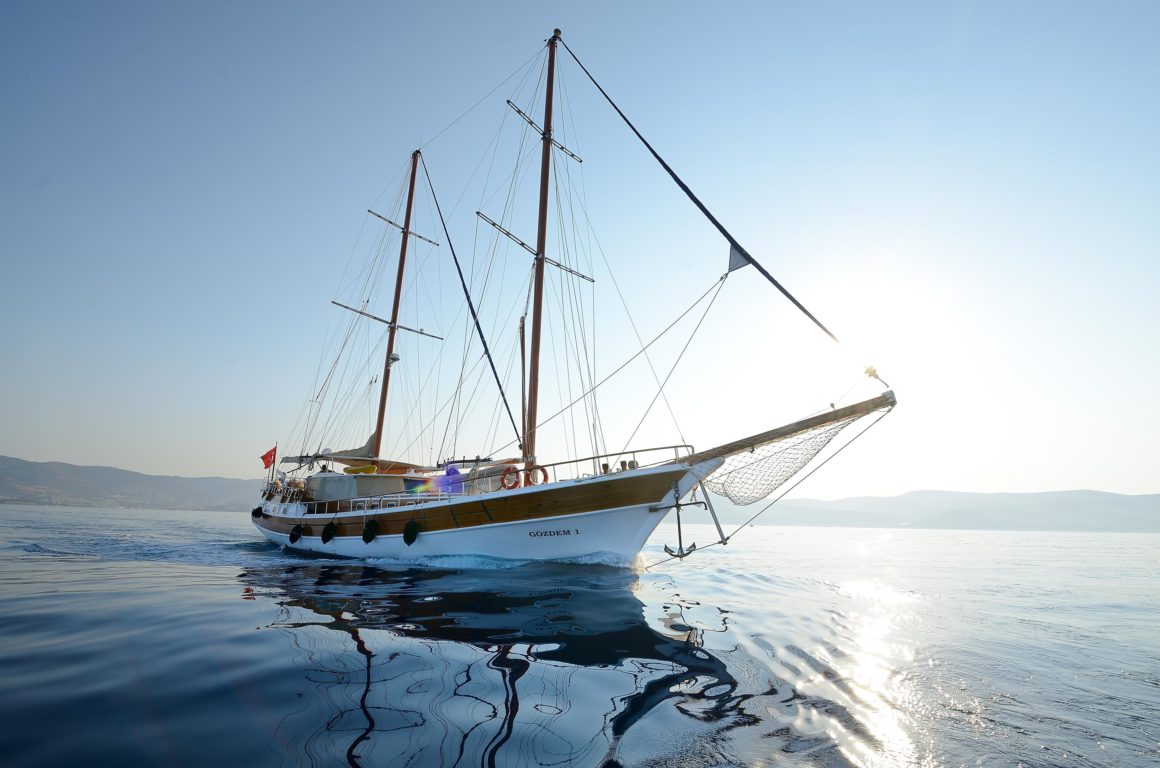 Fethiye
Ancient sites in this historical location are a catch for those who want to explore land as well as sea. You can start your sailing trip here in Fethiye as we have plenty of boats to offer in this super location along the South Coast. Here you have everything you need on your doorstep, including one of the area's top beaches, Oludeniz.