7 days of luxury on the waters from Athens to the Cyclades
There's no better Greek island holiday than a holiday to the unique, world-famous Cyclades and this tour takes you to their best spots. Gather your favorite people and visit turquoise beaches, historic monuments, romantic waterfronts and crowded nightclubs all within a week of relaxation and fun.
Visit some of the best known islands
Private tour is operated with just your party and the captain
Fuel included in the price
Perfect for all types of groups
Transfer from Athens hotel or airport
You may choose to make changes to this itinerary and make this 7 day trip shorter by skipping certain stops to fit everything into your schedule. Rent a boat with Nautal and enjoy your sailing trip your way!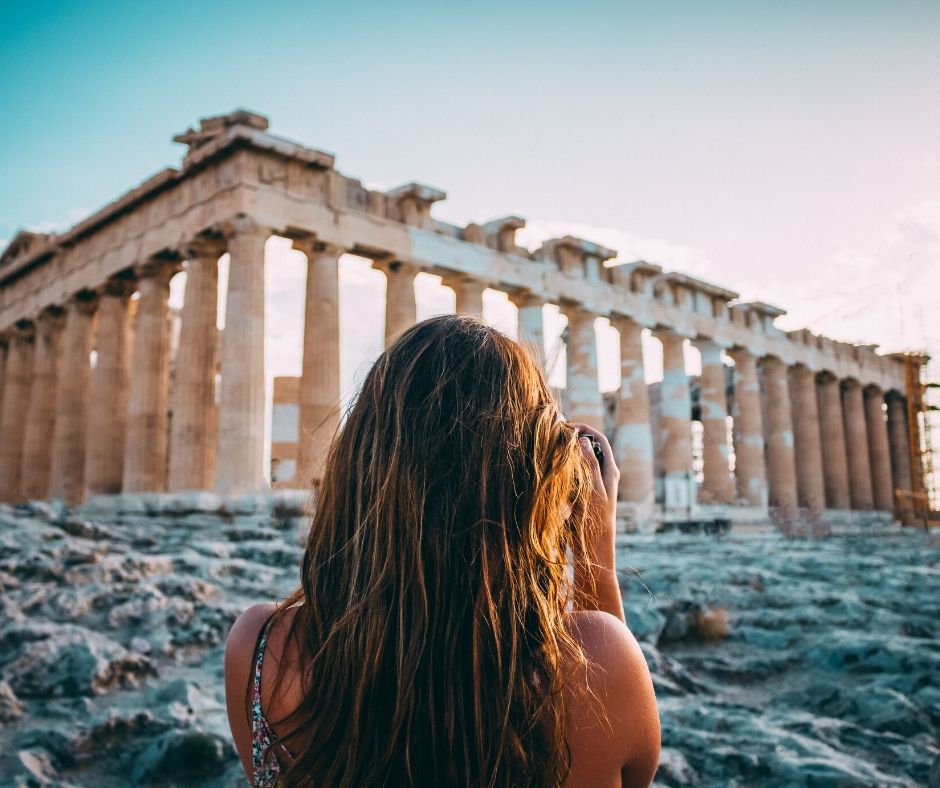 What you need to know
Capacity: Up to 19 people
Yacht Type: Motor sailer
Departs from: Athens
Duration: 8 days, accommodation for 7 nights
Nearest Airport: ATH – Athens, El Venizelos – Greece
First day – Syros
Depart from Lavrion at 9am on Thursday morning for the Cyclades' once glorious trade center Syros, home to some of the most beautiful buildings in Greece. Take your first dive in Foinikas beach in the morning while the crew prepares your meal, before reaching Ermoupolis. The capital of both Syros and entire Cyclades, Ermoupolis used to be called Little Milan. Once there, make sure you enjoy an afternoon coffee in Miaouli Square, is one of the most beautiful squares in Greece. Overnight there.
If you are planning to start from here, rent a gulet in Syros!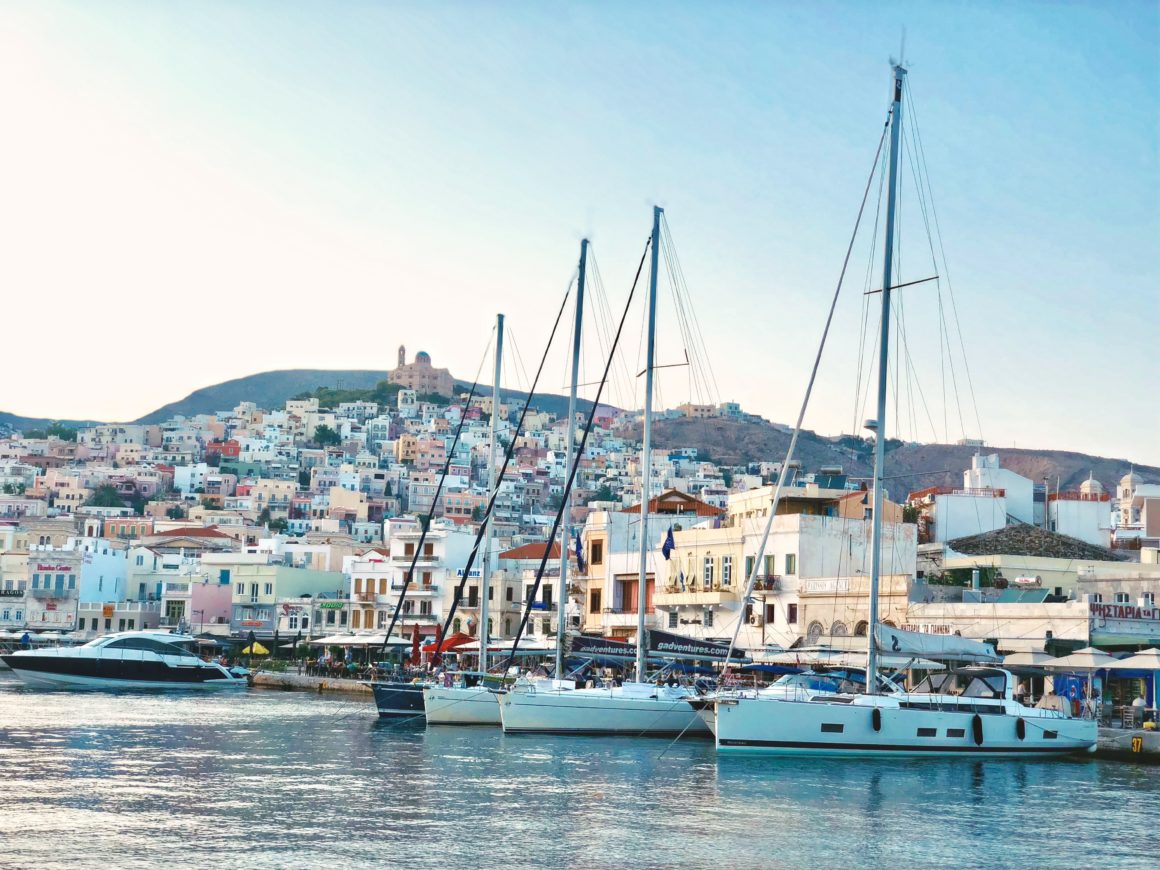 Second and third day – Delos and Mykonos
Leave early next morning for sacred Delos, the birthplace of Apollo, the god of light and his twin, Artemis. Delos was the second most sacred site in ancient times and is a protected UNESCO world heritage site today. Covered in monuments, it is almost like visiting a floating museum with a sacred aura. A must spot to explore for anyone visiting the Cyclades.
Leave at noon for a 2-day stay at Mykonos, just a short distance away and a favorite destination among all kinds of travellers, from jetsetters to couples to families. Mykonos' beaches, are all made easily reachable by yacht so it's up to you to pick the ones you want to visit. Will it be popular Super Paradise and Platis Gialos or low-key Agia Anna and Agios Ioannis? Don't worry about the time, you'll be able to shop and explore Mykonos at your leisure (and visit more beaches) on your second day on the island. As for the bars and clubs, you'll have 2 nights to visit them and have your own Greek party until dawn.
You may also choose to start this itinerary from Mykonos! Rent a gulet in Mykonos and make your dreams come true in this sailing paradise.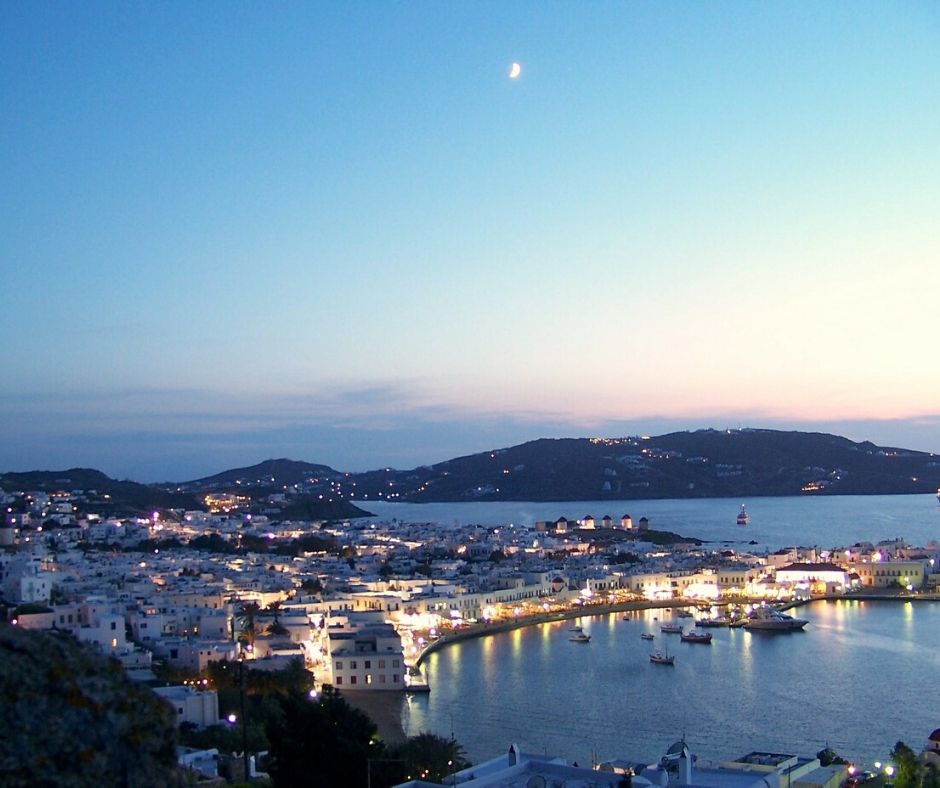 Fourth and fifth day – Santorini
Leave upon Tuesday's first light for another 2-day stay at Santorini. Your crew will handle everything while you refill your batteries and get some extra sleep. Santorini is a precious gem with cliffs rising from the sea and small islands curving at its edge – remains of a civilisation wiped out by a huge volcanic eruption in 1,500BC. Take a swim, relax and enjoy a rich meal onboard before hitting the romantic alleyways of Oia, filled with traditional white houses and blue-domed churches.
Once the sun starts setting, you'll be in for an experience you'll remember forever. Santorini's orange sunset is probably the most famous in the world and rightly so. On your second day, treat yourself to a donkey ride and a visit to Fira, the island's capital, for a view over the majestic volcano. Next to Fira, you'll also find the Red beach, covered in black and red volcanic pebbles where you'll be able to swim in the therapeutic hot water.
Thinking about starting in Santorini? Rent a gulet in Santorini and start your sailing vacation looking for the red and black volcanic beaches!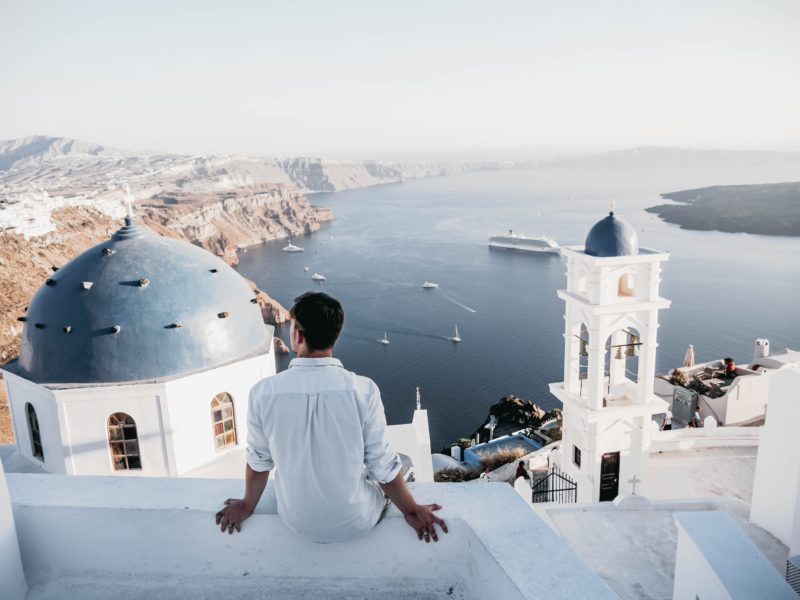 Sixth day – Ios
On Thursday morning you'll start for a quick visit to another famous island, Ios, before continuing on your way towards Sifnos, where you'll spend the night. Spend the morning and noon swimming in one of Ios' beautiful beaches and enjoying lunch aboard the luxurious gulet. By 4:30 you'll have reached Sifnos for an afternoon swim and some quiet, relaxing time after Santorini and Mykonos. Visit Apollonia Source, the island's capital for a beautiful view of the sea and a taste of the local cuisine, which Sifnos is famous for.
The best part about itineraries is that you can change them to suit your wishes! Start your boat rental in Ios and move towards Athens.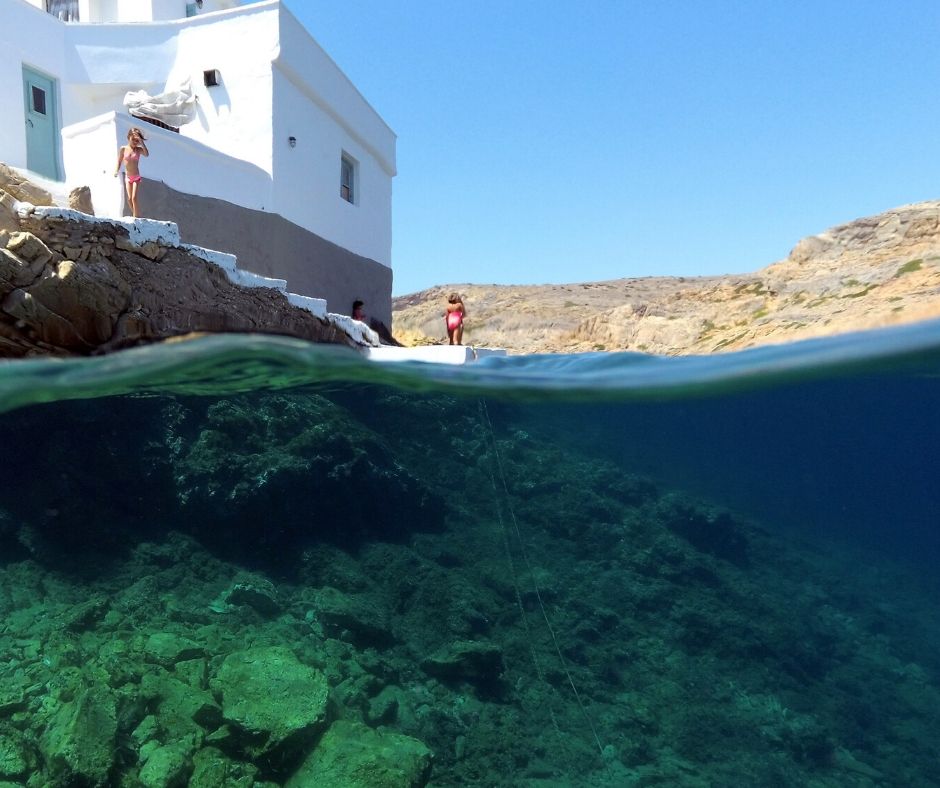 Seventh day – Serifos
On your last day, you will spend the morning on Serifos, swimming in the waters of Koutalas beach and stretching out in the shadow of the trees that have grown there, before heading to Kythnos, another relaxing island, and its famous Kolones double-beach, one of the most photographed Greek beaches. After getting your fill of the midday sun there, you'll continue for traditional Merichas, a traditional seaside village, ideal for a night stroll and a fresh fishfood dinner, an excellent end to your tour of the Cyclades.
Leave early next morning for Athens, you'll be back to Lavrio by 10 am.