The Keys have long been considered an amazing place to rent a boat. Although this is mostly due to the fantastic fishing opportunities and rich marine ecosystems, did you know that snorkeling in Florida Keys is also growing in popularity? Most of the best snorkeling spots are located in the Middle Keys, many near Islamorada. However, there are many prime locations located throughout the Keys, both near the shore and further out. You should plan your sailing itinerary to include as many as possible, depending on the length of your sailing vacation.
Snorkeling in Key West, Florida Keys
Fort Zachary Taylor Historic State Park
Although the snorkeling opportunities aren't as numerous as those in the Middle Keys, they are still worth taking a look. The nearest snorkeling location is the Fort Zachary Taylor Historic State Park. Find this fort, which predates the Civil War, on the southern edge of Key West. Aside from being a great place to learn some Floridian history, it also offers some of the best snorkeling in Florida Keys for beginners, being so close to the shore. With depths of up to 20 feet (around 6 metres), the waters of Fort Zachary are home to many spectacular species, including snappers and barracuda.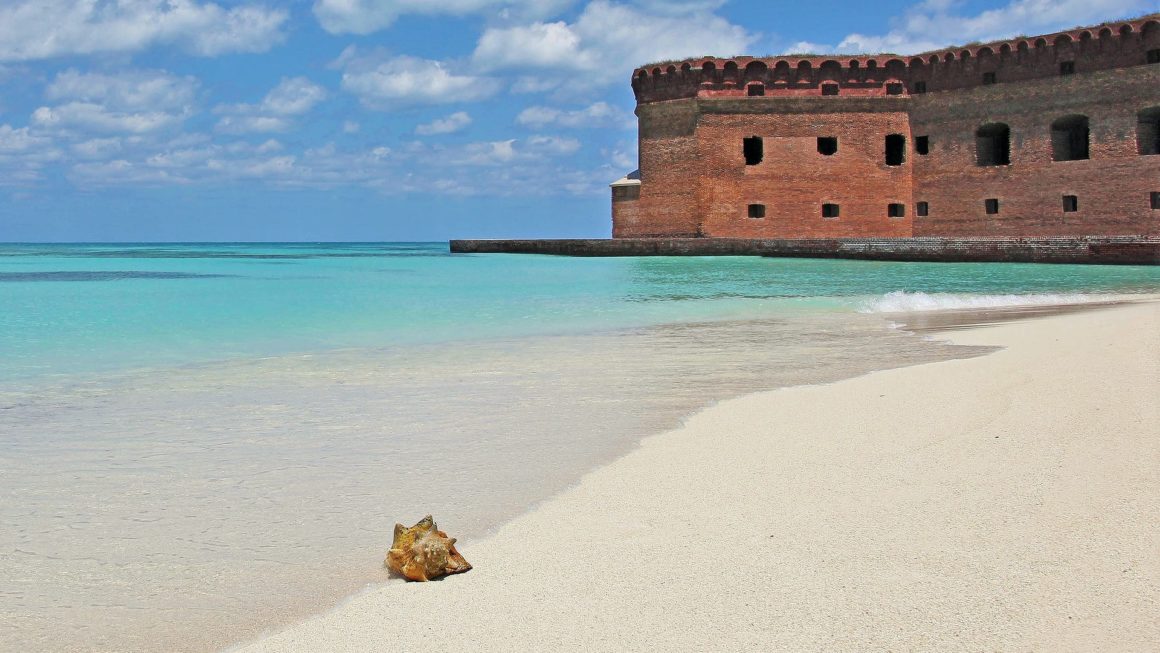 Dry Tortugas National Park
The other recommended snorkeling location accessible from Key West is Dry Tortugas National Park. Almost 70 miles (113 km) west of Key West, this is a desirable location for snorkelers and bird watchers alike. The park is very large and has an area of 100 square miles. Although it consists mostly of open ocean, there are several small islands including Fort Jefferson. Dry Tortugas National Park is actually one of the best places to go snorkeling in Florida Keys if you love marine life as, if you're lucky, you could have the opportunity to see sharks, squid, octopus and, as the name suggests, many species of sea turtle.
Key Largo Snorkeling
John Pennekamp Coral Reef State Park
Key Largo, despite not offering the largest array of snorkeling destinations, does offer some rather unique ones. The most northerly of the main Florida Keys is home to America's first underwater park, the John Pennekamp Coral Reef State Park. Over 260 species of tropical fish and 80 species of coral reside here and just outside the park, in an area known as Dry Rocks, you can even see one of the three Christ of the Abyss statues.
Molasses Reef
From Key Largo, you can also go to Molasses Reef for your snorkeling adventure. Molasses Reef is said to be the most visited coral reef in the world and to those who know the reef well, this will come as no surprise, given the biological diversity. As one of the further out reefs, the fish here are much bigger than at the reefs closer to the shore and it's not uncommon to see Goliath Groupers. The only drawback of Molasses Reef as a snorkeling destination is its distance from the shore. Being so far out, the conditions need to be calm for you to snorkel there. As the site has a weather station though, you should be able to check the conditions beforehand to avoid disappointment.
The Sea Gardens
The Sea Gardens are located in the Mosquito Bank area, somewhere between Molasses Reef and Key Largo. Being less popular than the other areas for snorkeling in Florida Keys, this reef is generally healthier. It has enormous corals which you have to take care not to touch, given the shallowness of the water. Although less fish are found here than Molasses Reef, you can expect to encounter such species as barracuda, blue tangs, parrotfish and angelfish.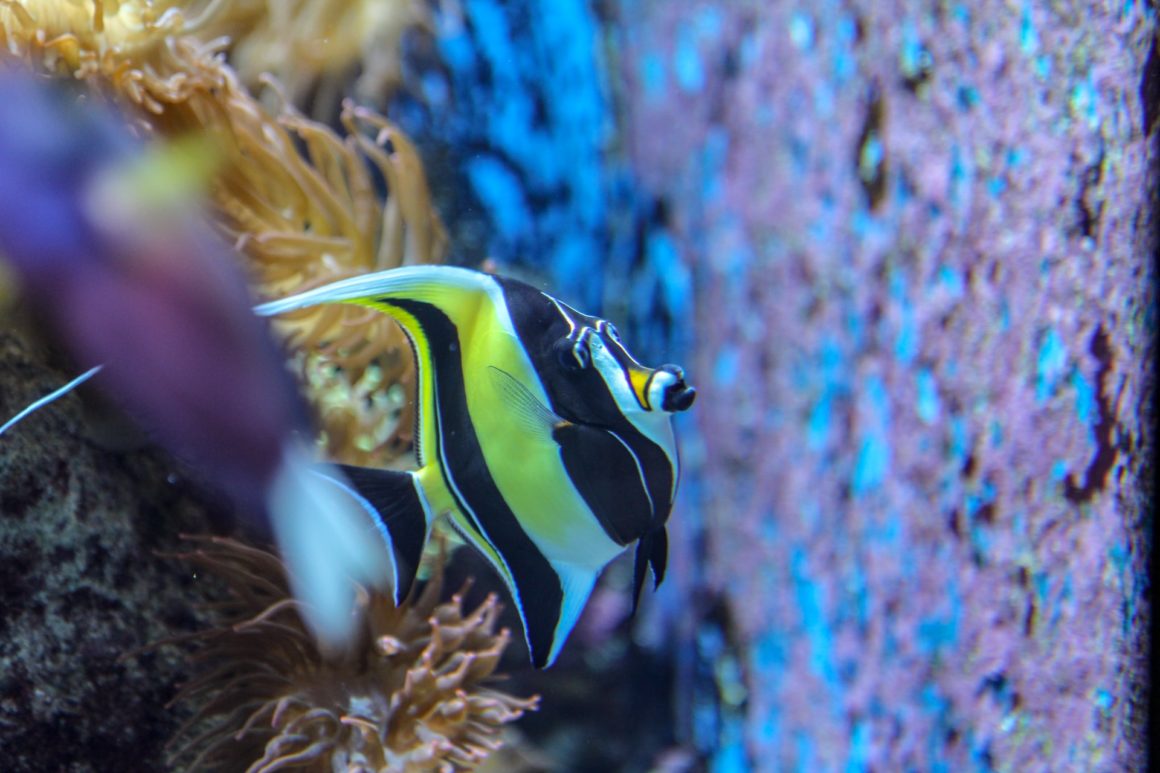 Key Largo Scuba Diving Opportunities…For the More Adventurous Travellers
If you want to be even more adventurous and try out scuba diving, you can also visit some shipwrecks in Key Largo. There are three main wrecks but what is interesting is that two of them were sunk intentionally in order to create artificial reefs.
Benwood Shipwreck
The wreck of the Benwood is home to a massive range of fish species and even has a resident green Moray Eel that has become a firm favorite among divers. If you do spot the eel, watch you don't get too close. Although not usually aggressive towards humans, eels have been known to attack when they feel threatened.
Spiegel Grove Shipwreck
The wreck of the Spiegel Grove is visited by 130 different species of fish and is the perfect place to see goliath groupers and gobies. To this day, this ship is the largest one ever intentionally sunk to create a new reef for divers. It started attracting marine life almost as soon as it sank and scientists hope it will one day start growing natural corals.
Duane Shipwreck
The wreck of the Duane is the deepest shipwreck in the Key Largo area. Because of this, it can get dark and you should bring some sort of light with you if you wish to go inside. You should also exercise caution when diving here as it is home to some very big fish. Among these are amberjack and cobia, both of which can reach up to 6 feet (almost 2 metres) in length.
Snorkeling in the Middle Keys
Sombrero Reef
The Middle Keys probably have the widest range of snorkeling opportunities and one of the most is Sombrero Reef. A rare gem, this live coral reef is ideal for swimming with sea turtles as well as hogfish and porkfish.
Alligator Reef
Although you might be reluctant to go snorkeling in Alligator Reef, don't be fooled by the name. There are no alligators to see here. What you can see is a colorful array of over 500 marine species including yellowtail snappers. These beautiful fish can reach a length of 30 inches (75 cm) and a weight of 5 pounds (2.25 kg).
Davis Reef
Davis Reef is an interesting snorkeling site for many reasons. In this site, you can find the famous underwater buddha statue, which many people like to rub for good luck. The biological diversity in this site is also amazing and is one of the best places to swim and interact with nurse sharks and stingrays.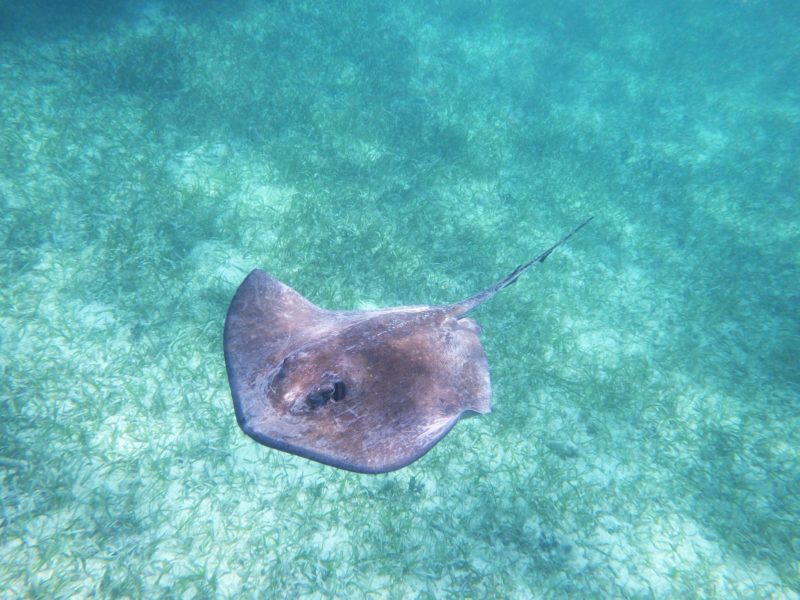 Looe Key Reef
Out of all of the snorkeling destinations in the Florida Keys, the most spectacular has to be Looe Key Reef. This reef, though home to many amazing species of fish, is not one to visit if you're a little nervous. The fish here are very big and although they are unlikely to be aggressive, you don't want to panic 6 miles (9.5 km) from shore. For those brave enough to venture out, you can expect to see Colossal Groupers, Tarpons and many different rays. This is also the perfect place to swim with sharks. The species found here include reef sharks, nurse sharks and even the occasional hammerhead. None of these are aggressive and actively tend to avoid humans where possible.
If any of these snorkeling sites interest you, you might find yourself on a boat in Florida soon. If you have any questions feel free to ask us and if you need any more ideas of things to do while in the state of Florida, check out this blog post which provides a guide on boating trips in Miami, another area nearby.