With Valentine's Day less than a month away, you're probably wondering where to go to make this year's day of love as special as possible. With many romantic beaches all over the world, Valentine's Day is perfect for ticking one off of your list. In this blog post, we'll highlight some of the most romantic beaches in the world in some prime sailing holiday locations.
Virgin Gorda's Baths
Virgin Gorda is one of the four main British Virgin Islands and is by far the best for couples. The quiet, laid-back atmosphere is ideal for anyone who wants to escape the hustle and bustle of everyday life, with a plethora of breathtaking beaches at your disposal. The baths are one of Virgin Gorda's iconic attractions. There are natural grottos hidden among the rock formations that create a private space for couples to bathe in peace. This, mixed with the fantastic snorkelling opportunities and the chance to enjoy a sensational sunset, while sipping on a refreshing cocktail, creates a truly magical experience.
Shipwreck Beach on Zakynthos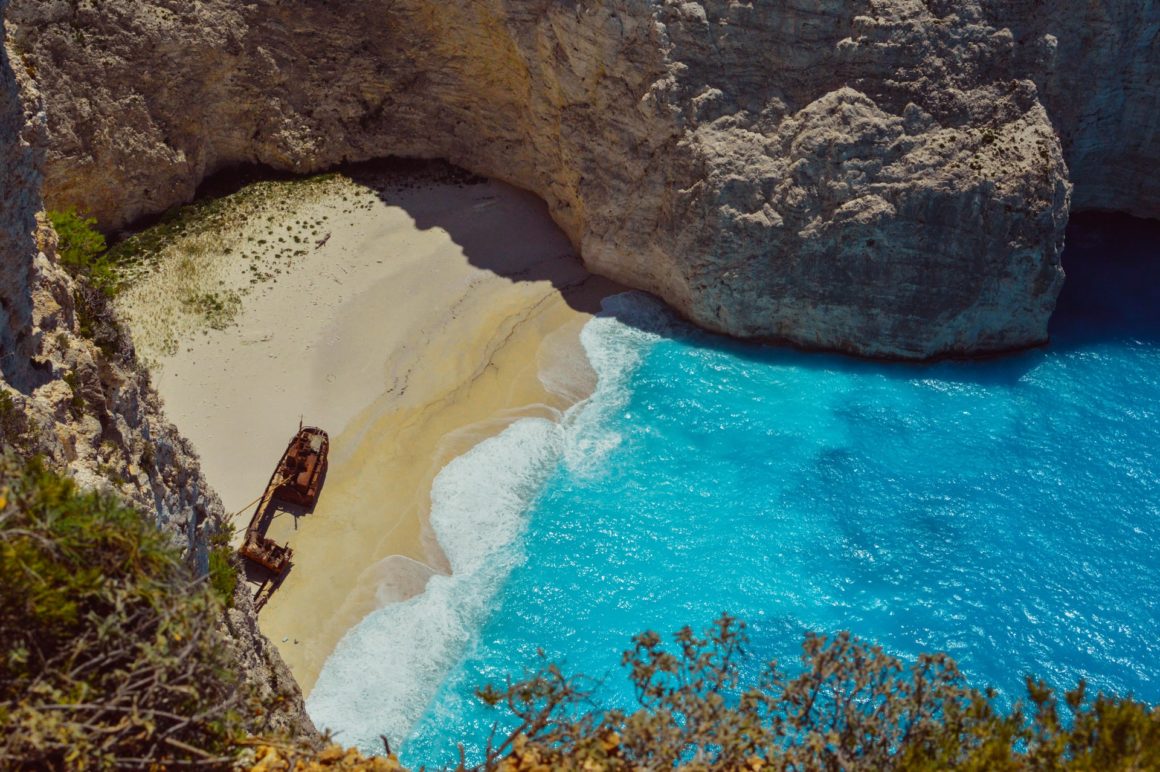 You might not expect one of the world's most picturesque beaches to be in Europe, but Shipwreck Beach on Zakynthos could definitely hold this title. Also known as Navagio Beach, it's the sort of beach you might expect on the front of a postcard. Furthermore, as it's only accessible by boat, it's the perfect place to spend a private moment with your partner.
It has been known as Shipwreck beach since the MV Panagiotis was wrecked there in 1980 after a big storm. To this day it still hasn't been removed, creating a completely unique beach experience. There are also plenty of other beautiful beaches that you can visit nearby, such as Sfoggio Beach.
Croatia's Podrace Beach
This secluded pebble beach in Croatia is the sort of destination you expect to see in magazines. Located in a horseshoe cove, its border of turquoise waters, pine trees, and rocky limestone hills create a sensational backdrop. It is a quiet place to go for a refreshing swim to escape from the summer heat. If you're fed up with touring romantic beaches, you can also spend some time exploring the scenic hills and rocks along the coast. Like with Shipwreck Beach, there are also a multitude of other incredible beaches to relax on nearby.
The Beaches of Harbor Island in the Bahamas
Harbor Island in the Bahamas is one of the best destinations for honeymooners. Here, you will find not just one beach but a range of romantic beaches, all worth a visit. The beaches on the island's east coast are unique on account of the sand, which has a soft pink hue. You should visit here if you want to experience the best sunbathing in the Bahamas and sunset walks on the beach. You can also collect some stunning shells and grab a refreshing cocktail at one of the many beach pubs. All in all, Harbor Island is the perfect romantic destination.
Reduit Beach, St Lucia
St Lucia is often referred to as the honeymoon capital of the Caribbean. With a laid back atmosphere, you are sure to have a relaxing time on St Lucia. Of all it's stunning beaches, Reduit Beach is definitely one of the best. It is one of the longest beaches on Rodney Bay and the picture perfect views form the perfect backdrop for some romantic photos with your significant other. The water is positively glorious year round and after a hot day, you can enjoy a cocktail a beach bar. For an onshore adventure, you can also go for a hike in Pigeon Island National Park.
Turkey's Oludeniz Beach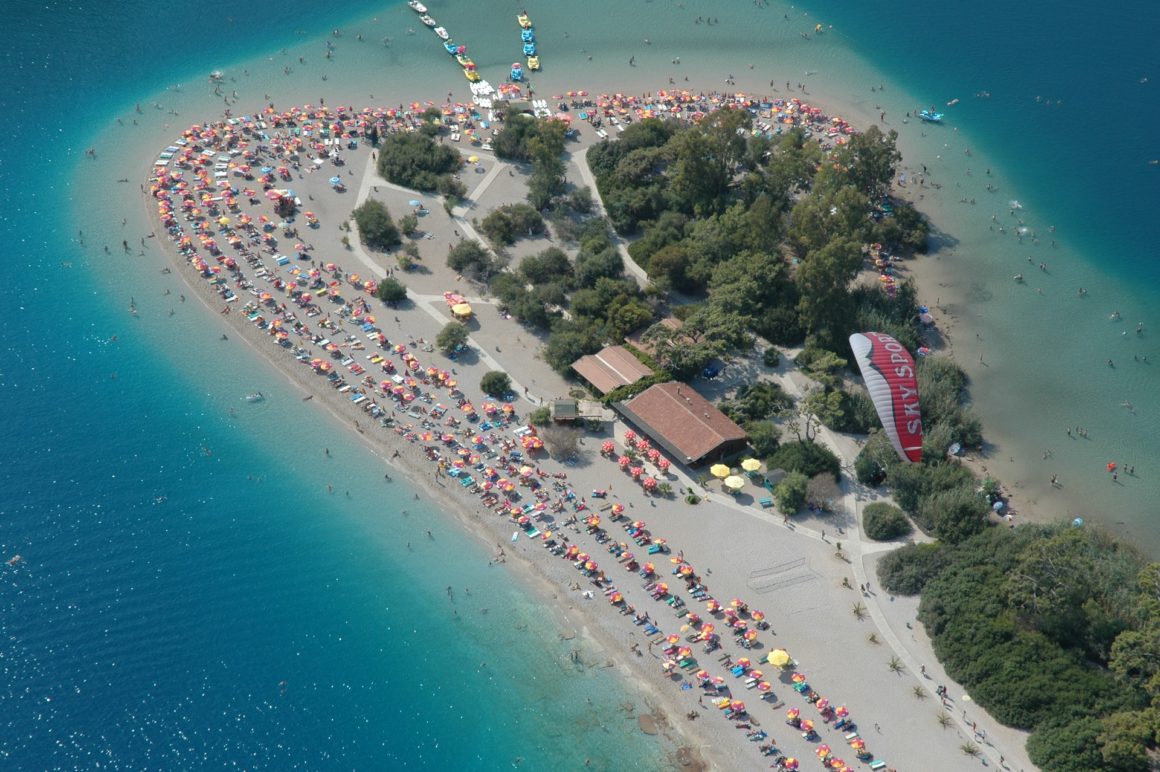 Not only is Turkey a prime sailing destination, but people also say Oludeniz Beach is one of the most romantic beaches in the eastern Mediterranean. Oludeniz, which translates as dead sea, takes its name from the eternally calm waters of the sapphire blue lagoon. Even when the weather is stormy, this lagoon is the perfect place to relax and bathe with your partner. There are also plenty of things to do here, from snorkelling and diving, to paragliding in the windy conditions.
Matria Beach in Tahiti
This has to be one of the most romantic destinations in the world. In fact, people often refer to Tahiti as the Romantic Island. It is the perfect place to relax, being full of secluded, romantic beaches, and Matria is the sort of beach you can only dream about. With the crystalline waters and swaying palm trees, it may be tempting to lay on the beach all day. If you do, you'll be missing out on a treat though, as Matria beach also offers jeep tours and shark feeding trips.
Fulhadhoo Beach in the Maldives
The Maldives is simply full of romantic beaches and other desirable destinations. Fulhadhoo Beach, although lacking in the luxury that some of the other beaches offer, is one of the Maldives most unique beaches for its almost total seclusion. This makes it one of the most romantic beaches if you want some privacy with your partner and is perfect for spending some time with them with no distractions. Whether you want to cuddle up on the sand or watch some sensational sunsets, you are sure to enjoy some quality time here.
We hope that this blog post has given you some inspiration for where to go this Valentine's Day. If you have any questions, feel free to contact us. Meanwhile, if you want more inspiration for romantic destinations, check out this blog post on the best Spanish honeymoon destinations.