Australia is a tourist destination on the bucket list of many and Sydney is one of its most famous cities. Since hosting the Olympics in 2000, Sydney has made a concerted effort to become more environmentally friendly and the water quality at many of the Sydney beaches reflects this. Although Sydney is far from the Great Barrier Reef, meaning this is unlikely to make your sailing itinerary, the marine life is still diverse and the surfing culture is unmissable. There are so many great beaches in Sydney that it can be difficult to decide which ones to visit. For this reason, we have made our list of the top 10.
10. Whiting Beach
Whiting beach is one of the quieter, smaller Sydney beaches on our list. However, given its proximity to Sydney Harbour, it had to appear somewhere. Just 8 km from Booderee National Park, the water is clear and fairly shallow, ideal for a family day out. Although this beach is great for swimming and snorkelling, the highlight is a small, freshwater waterfall at the back of the beach. This feature is truly unique and not to be missed. If you go towards the end of December, maybe you can even watch the start of the Rolex Sydney to Hobart Yacht Race. This race starts at Sydney Harbour, just a short walk away.
9. Bronte Beach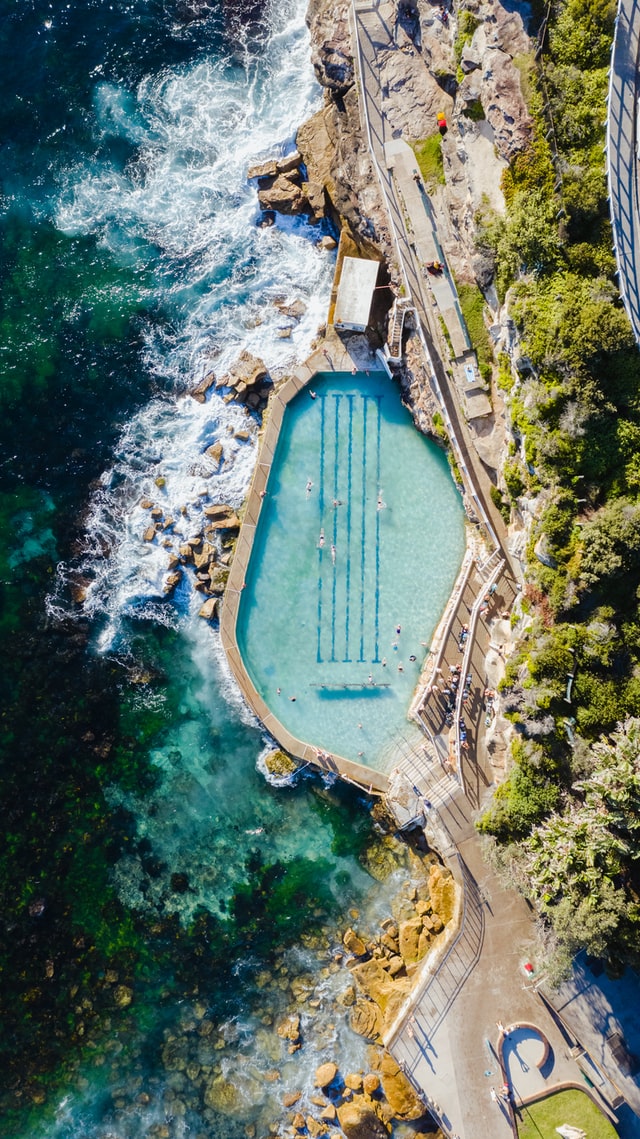 Bronte Beach is very similar to Bondi Beach, one which will appear higher up this list, but with rougher waters. It is also quieter than Bondi Beach, so if you want a calmer day, you should definitely check it out. There are some safe designated swimming areas, to ensure no one is in danger. These include the Bronte Baths, and a shallow, natural rock pool next to the Baths, which is perfect for younger children to go with their parents. Like most of the Sydney beaches, there is a grassy area, complete with gazebos for picnics. However, there are also plenty of cafes for those who don't want to bring lunch with them.
8. Bilgola Beach
This is one of the quietest Sydney beaches but it is completely and utterly breathtaking. It is a fantastic beach for a quick swim but make sure you stay within the flagged area. There are strong riptides outside of these areas that could put you in danger otherwise. There is a 50m saltwater rock pool that you can bathe in to ensure safe swimming. Depending on the weather and conditions, you can also go to Newport Beach. Located just round the corner, Newport Beach is great for surfing.
7. Nielsen Park (Shark Beach)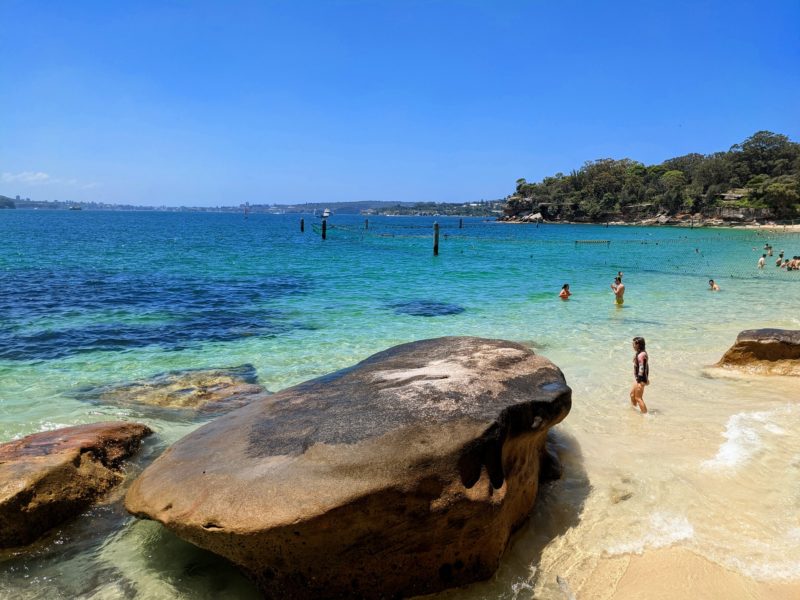 This beach is surrounded by the Sydney Harbour National Park and has a wide range of amenities, including changing rooms, showers, and a cafe where you can sit and listen to the kookaburras. Don't be put off by the name of this beach. Shark nets ensure safe swimming and the waters are actually very calm, making it an ideal beach for families with young children. There are also many grassy picnic areas, with beautiful harbour views.
6. Balmoral Beach
Like Nielsen Beach, Balmoral Beach has a shark net that makes sure swimmers can enjoy the warm waters. With one of the most idyllic picnic spots of all the Sydney beaches, this is a great place for families. There are a wide range of different water sport activities available, including paddleboarding, kayaking, scuba diving, and windsurfing. You can also visit the Balmoral Bathers Pavillion. This is a white-washed 1920s building with a fantastic restaurant and cafe, from which you can enjoy sensational views of the sea.
5. Cronulla Beach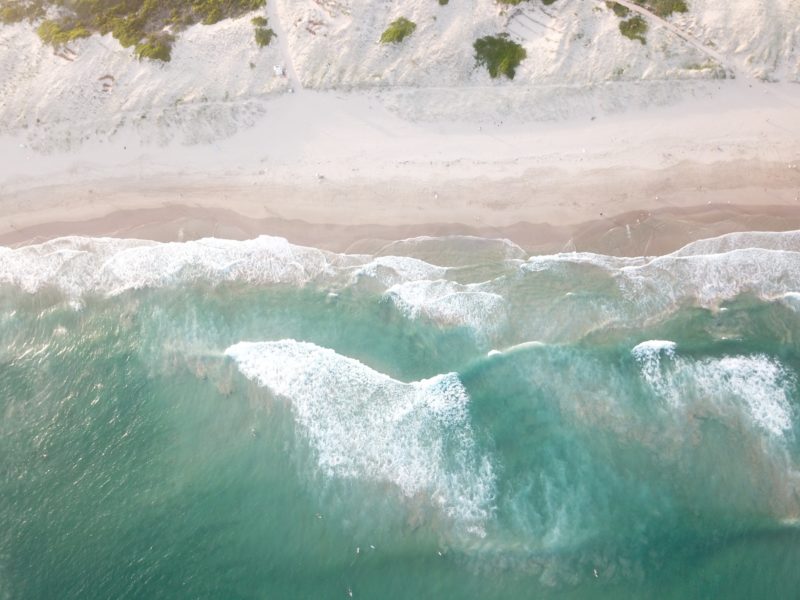 This is one of the best Sydney beaches for surfing, with surf lifesavers that patrol the beach in every season. It is also the one beach in Sydney that is accessible by train. Cronulla Beach combines four popular beaches in Sydney: South Cronulla, North Cronulla, Wanda, and Eloura. In this area, you will find rock pools that are simply teaming with life, and also a multicultural cafe that offers a wide range of cuisines, from lebanese, to gelato, to the more traditional fish and chips.
4. Manly Beach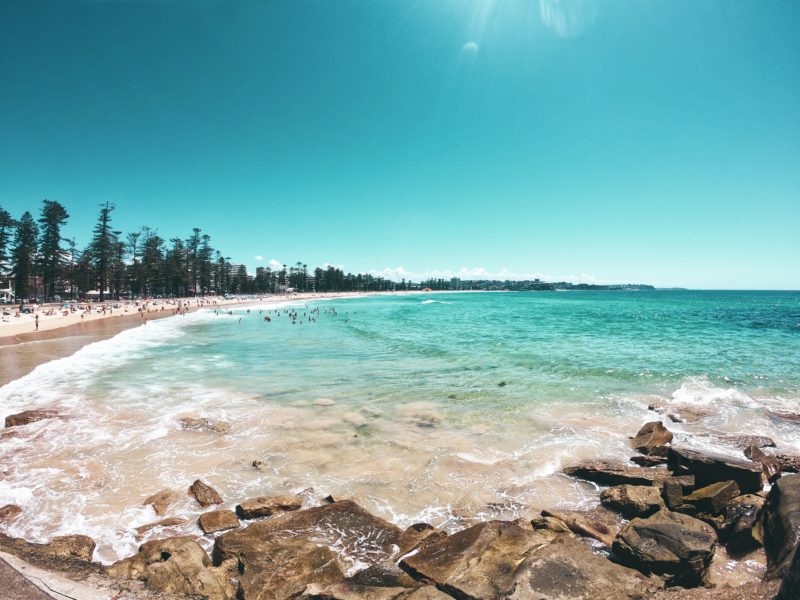 This is one of the Sydney beaches that is great for surfers of all levels. Even if you're a complete beginner, you shouldn't be afraid to get out on the waves and 'hang 10', as there are a number of surf schools where you can take lessons. There are also plenty of amenities nearby that will make your visit comfortable and interesting. Some of these include shops, restaurants, a netted pool for kids and Manly Sealife Sanctuary. Go cycling or rollerblading along the seafront, before stopping off in a cafe or restaurant for a traditional fish and chips or a soothing gelato.
3. Bondi Beach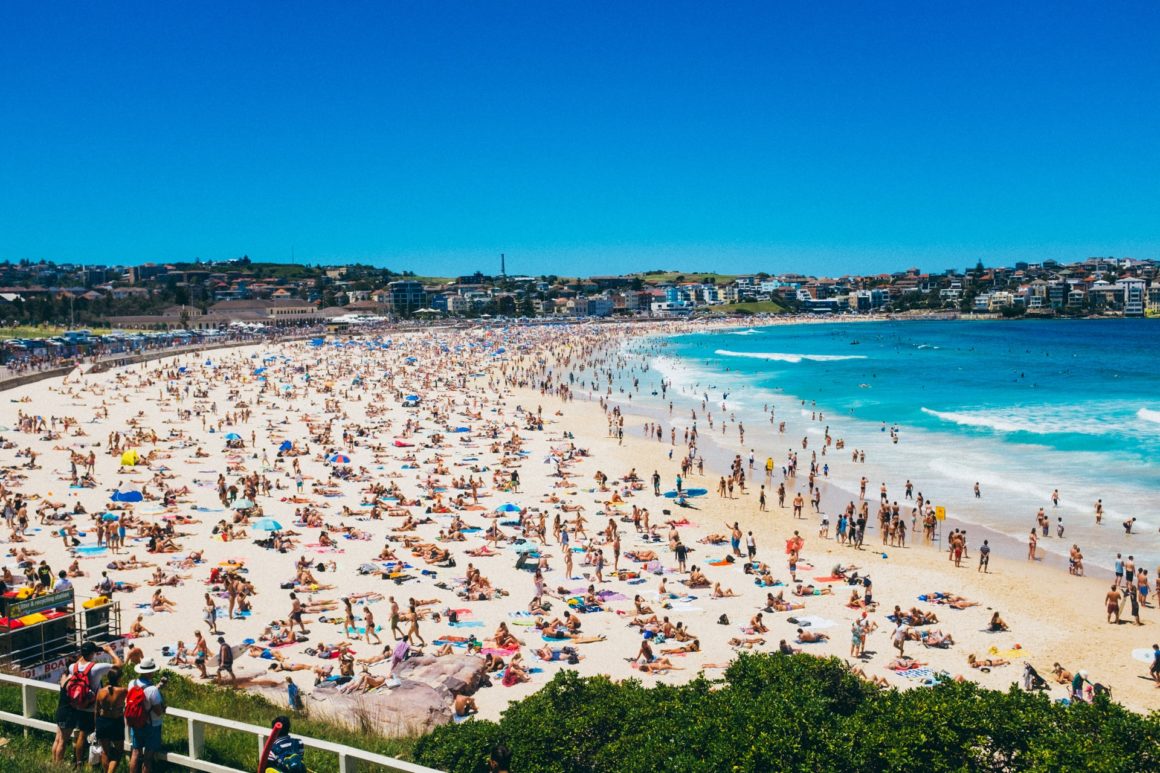 Bondi Beach is undoubtedly the most famous beach in Australia, let alone Sydney. Just a 15 minute drive from the city centre, it is amazing for people watching. Bondi comes from an aboriginal word meaning 'noise of water breaking over rocks', so let that give you some idea of this beach's paradisiacal vibes.
Bondi Beach is perfect for swimming provided you stick to the designated areas, such as the Bondi Baths. The Bondi Baths is an ocean front pool that consists of a 50m Olympic pool and a smaller one for kids. If you don't stick to the designated areas, you could find yourself in hot water with the dangerous Backpackers Rip. This is a riptide that has necessitated many rescues in the past, so don't risk it. If you want a bit of exercise on land, Bondi Beach has one of Sydney's best coastal walks, the Bondi to Coogee Walk. Check this out if you like a bit of a hike.
2. Shelly Beach
This is another of the quieter Sydney Beaches, which is surprising considering it's west facing position that makes it the perfect place to watch sunsets. It is also one of the best places to go snorkelling and scuba diving, being home to many marine creatures. Some of the marine life you can expect to see here includes blue gropers, wobbegong sharks, cuttlefish, and sea dragons. If you get hungry after your swim, you can stop off in the Boathouse Shelly Beach, a restaurant that's perfect for a quick bite, or have a picnic in the designated picnic area. The beach also has amenities such as showers, and even drinking fountains to make sure you don't get dehydrated.
1. Palm Beach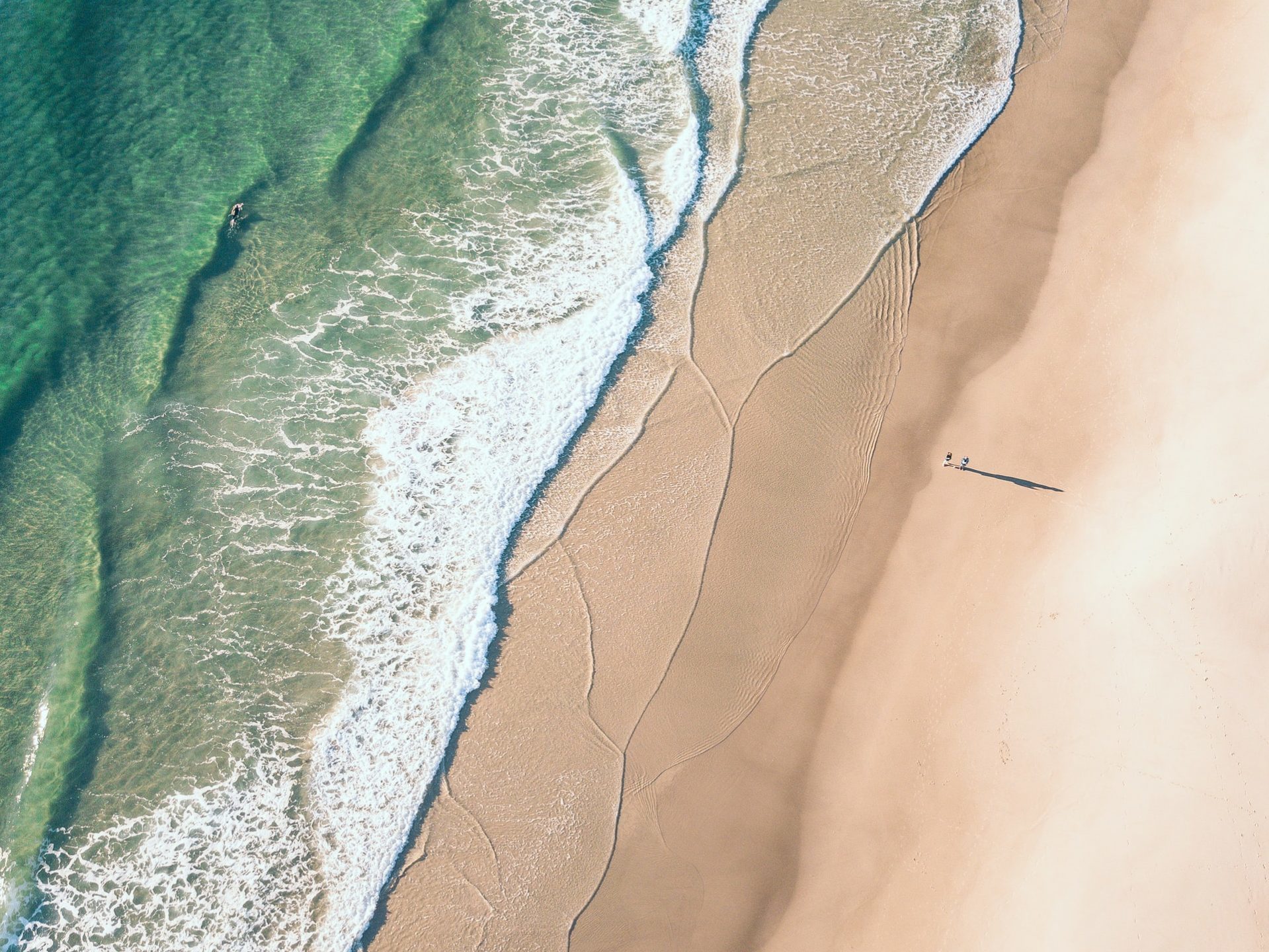 The last beach on our tour of Sydney beaches is Palm Beach, which lies the furthest north. It's a 50 minute drive from the city centre but this distance means that it also has the best water quality. This beach is fantastic for everything, from picnics, to swimming to building sandcastles. There is also great surfing on the beach's north side and a fishing area on Palm Beach Wharf. Make sure you hike up Barrenjoey Head to visit the lighthouse or stop for a quick bite in one of the restaurants and cafes that attract many artists and actors. The real reason this beach comes top of the list though, is that Home and Away, an Australian TV series is filmed here. Maybe you'll even see them filming!
We hope you found this blog post interesting and that it helped you decide which Sydney beaches to visit. If you have any questions, feel free to contact us. Meanwhile, if you want to discover more things to visit during a sailing trip to Sydney aside from the beaches, check out our other blog post on where to sail near Sydney Harbour.