The Ionian Islands are a group of 7 idyllic islands, located in the Ionian Sea, just west of mainland Greece. Among this group are Corfu, Paxos, Lefkas, Ithaca, Kefalonia, Zakynthos, and Kythira, as well as several smaller islets. All of them are worthy of exploring, each with their own unique character. Ionian Island holidays have long been popular, but a sailing holiday here is especially worthwhile. When sailing around the Ionian Islands, you can have the comfort of a hotel, without the restriction of one destination. The Venetian-influenced culture is bound to fascinate you, being distinctly different from that of the rest of Greece and you will love sailing past the breathtaking backdrops. To help you decide which parts of the Ionian Islands to see, we have developed a sailing route for you. Naturally, these are just suggestions, so you can adjust it as you see fit.
Day 1 – Lefkas to Gaios Port, Paxos (33 nm)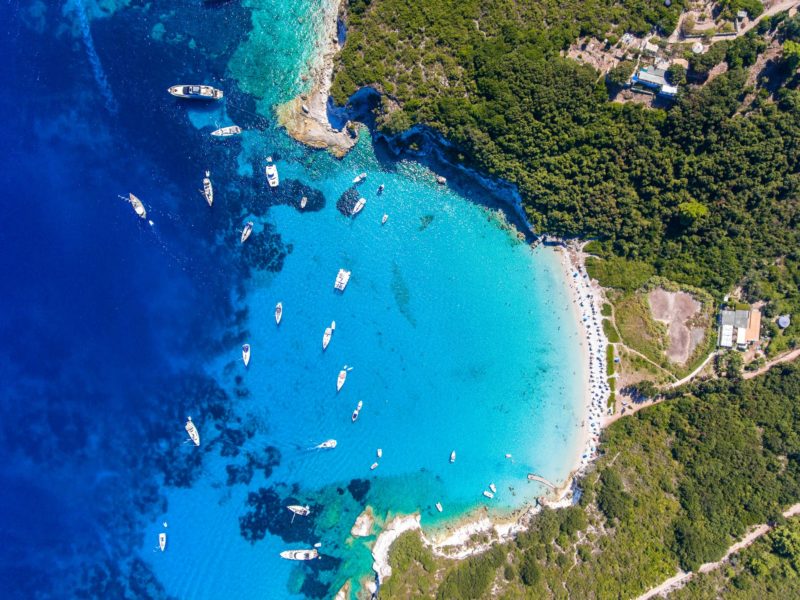 On the first day of your Ionian Island holiday, you will pick up your boat at Lefkas. We recommend that you take some time to explore Lefkas town before setting off. Although you will surely love the beaches, beautiful beaches aren't something that are in short supply in the Ionian Islands, so we would recommend instead seeing some of the more unique sights. For example, we encourage you to explore the Castle of Agia Maura. Built in the 14th century, this castle attracts many tourists each year, who delight in exploring the ruins of the once great fortification.
Once you're done exploring Lefkas Town, you can set sail for Gaios Port on the island of Paxos. Although not a short journey, we are sure that you won't tire of watching the captivating coastal panoramas zooming past. Upon your arrival, there are a plethora of shopping opportunities and plenty of restaurants where you can sample some of the local cuisine.
Day 2 – Paxos to Parga Port, mainland Greece (10 nm)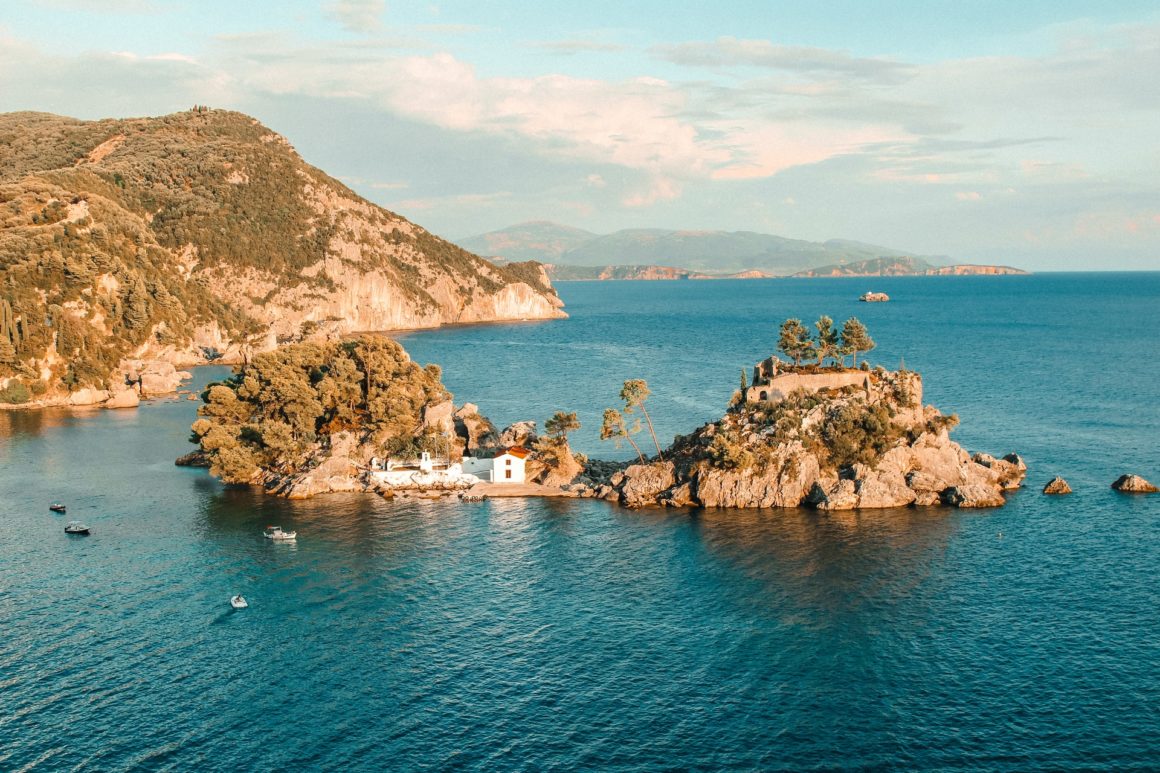 Day 2 of your Ionian Island holiday will be a lot more relaxed than the first, with just 10 nautical miles of sailing planned. We recommend having an early morning swim at Paxos before setting sail for the day. When you arrive at Parga Port, you should take some time to wander through the winding alleys of the nearby town, before going to visit a local castle, or even navigating your way to Aphrodite's Cave. Situated near the beach of Lichnos, this cave is only accessible by boat, making it the perfect place to visit during a boating holiday.
Day 3 – Parga to Sivota Port, mainland Greece (12 nm)
When you get to Sivota Port, we suggest that you head into the quiet nearby town to explore and mingle with the locals for a little while, before heading back to the beach for a swim in one of the picturesque, protected bays. When you've had enough of bathing in the sparkling sea, you can head to the Sivota Bakery Cafe. This cafe serves everything from pizza and burgers to crepes and cake and even refreshing juices. There is sure to be something for everything at this family run cafe and the prices are very affordable, making it the perfect place to stop for a quick bite to eat.
Day 4 – Sivota to Corfu Town (20 nm)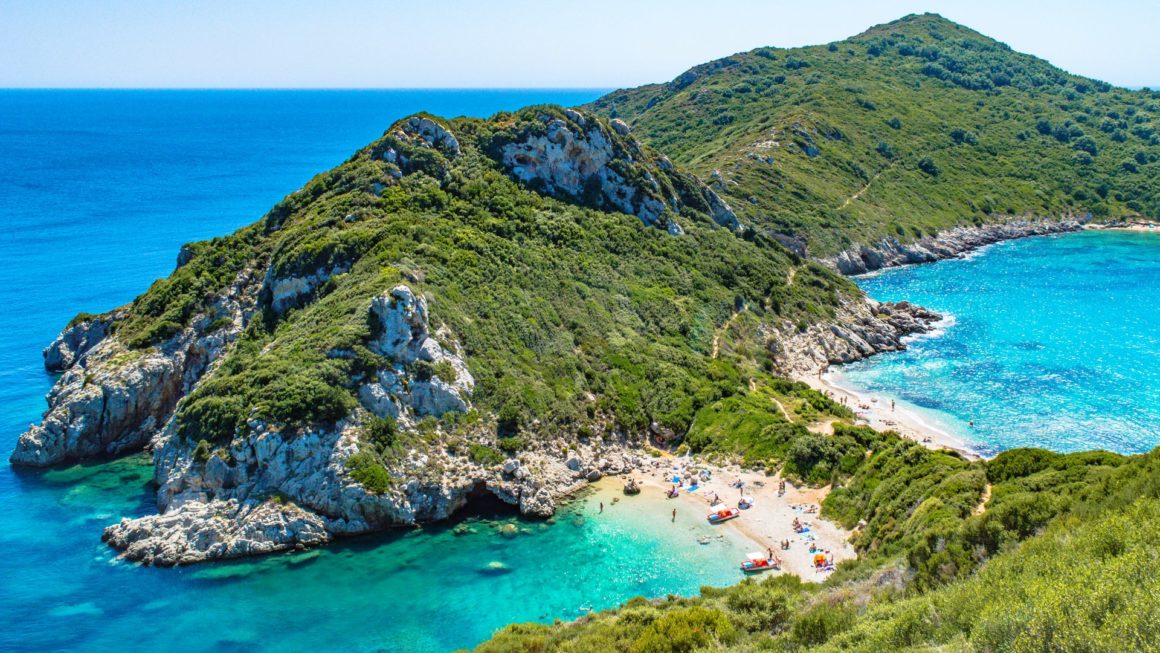 On day 4 of your Ionian Island holiday, you will have another slightly longer day of sailing, but provided you're renting with a skipper, you can simply sit on deck and watch the stunning landscapes zooming by. Your destination on this day is Corfu Town, the capital of the Ionian Islands. Make sure you explore the historic centre before marvelling at the exhibits in the Corfu Museum of Asian Art. You should also definitely go shopping here as you can find everything from antiques to jewellery, and even slightly more touristic souvenirs like fridge magnets. As with most of the destinations on this sailing route, there are also plenty of restaurants and cafes where you can sample the local dishes.
Day 5 – Corfu to Voutoumi, Antipaxos (33 nm)
Given that this will be another long day of sailing, you probably won't have time to do that much when you arrive on Antipaxos. Voutoumi offers great shelter for the night though, and there's always time for a quick swim. One thing you should try to see along the way is Tripitos Arch. While this is actually on Paxos rather than its smaller sister island, it is on the way, so you have no reason not to go. It was once a cave, but over time, much of the rock has worn away, leaving just an archway. If you want, you can stop off here quickly to walk over the arch and get some incredible pictures. Even viewing it from afar, you're in for a treat though.
Day 6 – Antipaxos to Fiskardo Port, Kefalonia (46 nm)
You should start day 6 of your Ionian Island holiday early to make sure you find docking space at Fiskardo Port. Fiskardo Port is very famous in the Ionian Islands, and a popular destination on account of its charming Old Town, which is home to a number of bars and taverns. You should make sure you take a trip to the Venetian Lighthouse of Fiscardo. The views from the top are simply sublime and well worth the hike.
Day 7 – Fiskardo Port to Agia Efthimia, Kefalonia (11 nm)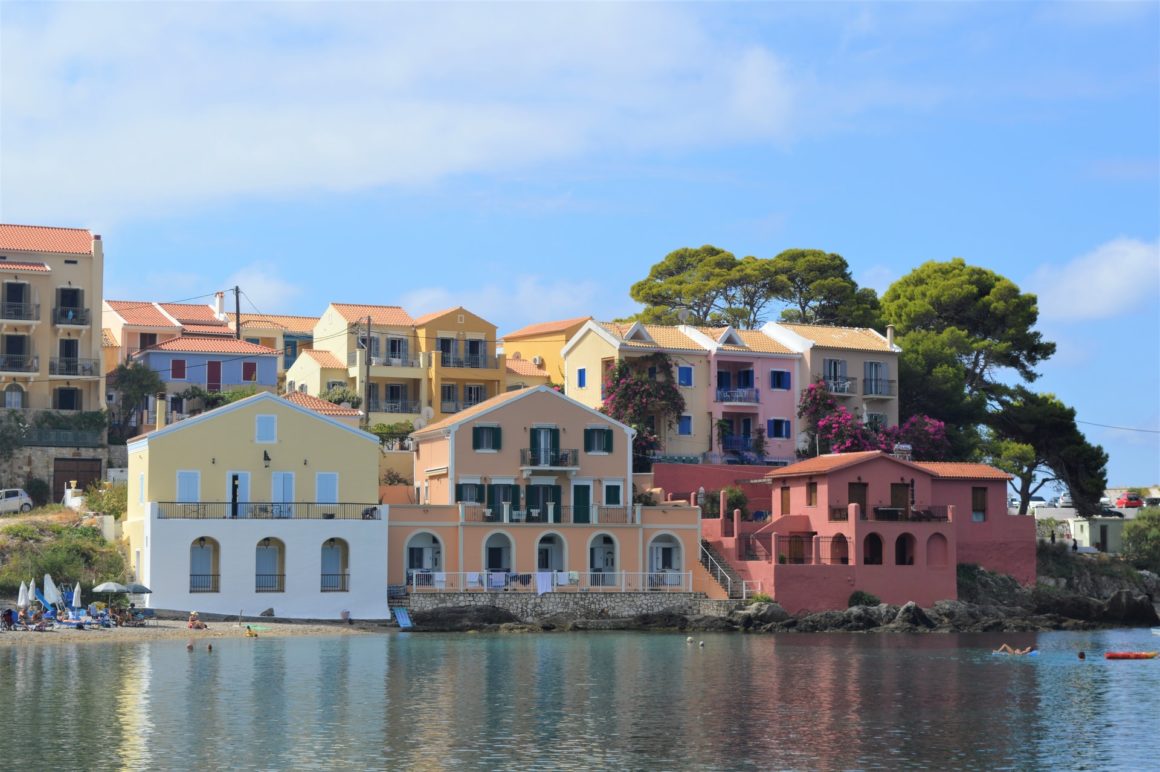 This day marks the middle of your Ionian Island holiday and given that you've just had a couple of long days of sailing, we recommend a slightly more relaxed itinerary. For this reason, you will sail just a few nautical miles down the coast of Kefalonia to Agia Efthimia. Here, you will have access to a plethora of bays and coves that are perfect for swimming or a spot of fishing. Afterwards, you can stop off in one of the local tavernas for dinner before heading back to your boat to rest.
Day 8 – Agia Efthimia to Vathi, Ithaca (21 nm)
On day 8 of your Ionian Island holiday, you will sail slightly further again, to Vathi on the island of Ithaca. Vathi is the biggest natural harbour in Europe and is a bustling hive of life and activity. There are plenty of beaches where you can relax for a while here, before exploring a little. Ithaca is special because it is the centre of many Greek myths, such as Homer's Odyssey. It was said to be the home of Odysseus, the hero of this saga. If you go here, you can visit the ruins of Homer's school, among other places of historical significance. One thing we can promise is that you definitely won't be bored.
Day 9 – Vathi to Kioni, Ithaca (6 nm)
This is another light day of sailing, so you should have time to stop for a swim along the way. If you want a bite to eat with fantastic views over the water, we suggest dining at Mythos Taverna. Here, you can try local dishes at affordable prices and you will love the atmosphere as well. Kioni harbour is also a great place to snorkel, giving you the chance to view Ithaca from another unique perspective.
Day 10 – Kioni to Kastos Port, Kastos (14 nm)
Kastos is the next stop on your Ionian Island holiday and is one of our favourites. While it is a tiny island with very few amenities, save for a few taverns and a supermarket, it is filled with friendly locals and picture-perfect, pine-filled terrains. Even if you don't want to bathe in the surrounding bays, there are also plenty of caves to explore.
Day 11 – Kastos to Kalamos (5 nm)
On Kalamos, you will be treated to yet more breathtaking landscapes, surrounded by crystalline waters, which are perfect for swimming. While the main draw of Kalamos is the beaches, you will also love the local taverns, which serve a wide range of different foods and refreshing drinks.
Day 12 – Kalamos to Meganisi (13 nm)
On day 12 of your Ionian Island holiday, you will set sail for Meganisi. On this island, you can moor at one of three bays – Spartochori, Vathi, or Abelaki. Each of these are remarkably picturesque and you are bound to get some great pictures for your instagram. There are also plenty of beach bars here. The lively yet relaxed atmosphere will definitely get you in the mood for some dancing.
Day 13 – Meganisi to Lefkas (11 nm)
On the penultimate day of your Ionian Island holiday, you will head back to Lefkas. This is a relatively short journey, so if you want, you can stop off for a swim at Onassis Island. While this will increase the distance of your journey by about 6 nautical miles. it is definitely worth it. Be sure to go snorkelling at Onassis Island to make your penultimate day one you'll definitely remember.
Day 14 – Check out!
This marks the final day of your sailing route when you will check out back at your starting point. You should explore after checking out as it's unlikely you'll have seen all Lefkas has to offer on day 1.
We hope that you like our suggested sailing itinerary. Obviously, these are just suggestions and you can feel free to adjust the route according to your interests. If you have any questions, be sure to contact us. If you want more inspiration, read our other blog post on what to do in Corfu in 2022.