A day of luxury on the water from Crete to Santorini. Add a strong dose of romance to your Crete holidays, by going on a luxurious private motor yacht tour to Santorini, the crowning jewel of the Aegean.
Its famous sunset and architecture will linger in your fav memories forever!
Visit some of the best known islands
Ideal trip to combine with another holiday stay
Fuel included in the price
Get inside tips from a local
Excellent value for money
Private tour is operated with just your party and the captain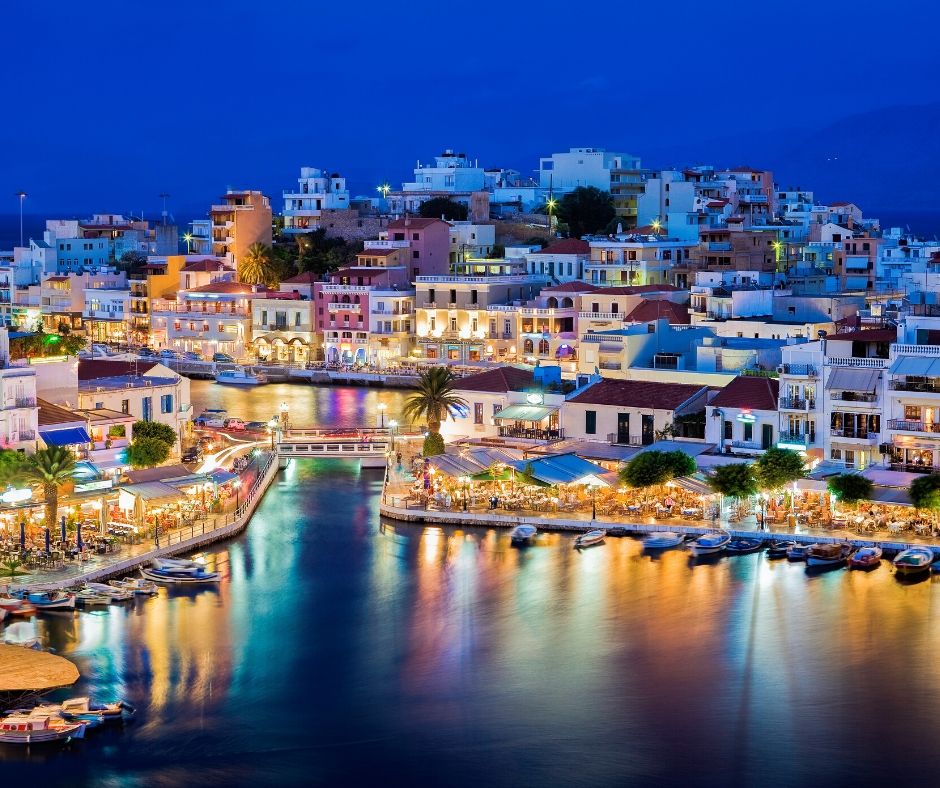 What you need to know
Capacity: Up to 12 people
Yacht Type: Motor yacht
Departs from: Chania
Duration: Daily trip
Nearest Airport: CHQ – Chania International Airport – Greece
Route details – Chania
Start your tour towards Santorini, the Aegean's most romantic destination at 08:00am from Chania. Santorini is a precious gem with cliffs rising from the sea and small islands curving at its edge while its orange sunset is probably the most famous in the world.
Your luxurious motor yacht will make the 4-hour trip a pleasure thanks to its large spaces and amenities, so you can relax and enjoy traditional finger food on the way to Fira, the island's busy capital.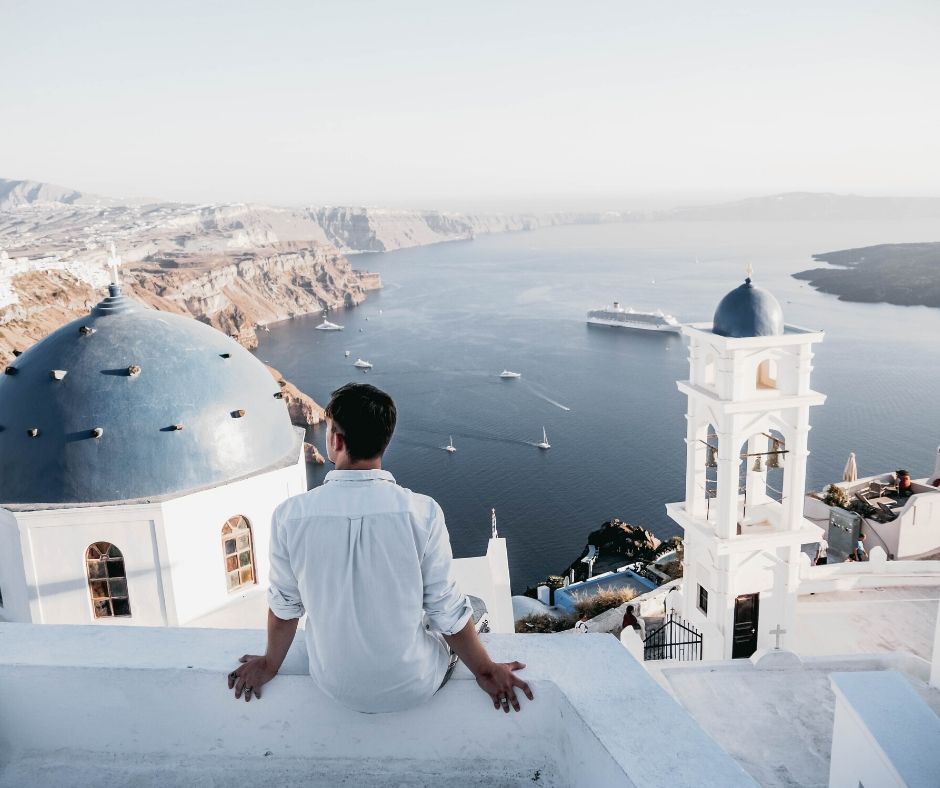 Route details – Santorini
Once there, you will have the day to take a stroll through romantic alleyways, filled with traditional white houses and blue-domed churches, in typical Cycladic architecture, admiring the beautiful view over the volcano and the caldera.
After you've worked up an appetite, enjoy a luxurious fresh seafood meal in one of its many restaurants. Don't forget to try the local delicacies, fava, capers and cherry tomatoes as well! After lunch, take your pick among Fira's cafes, where you can order a coffee or a refreshing beverage.
Fira is also full of all kinds of shops and jewelleries in case you want to bring a little something for you or a loved one back home, before boarding your yacht again around 6:30, in order to make your way back to Chania.