A day of luxury on the waters from Chania to Balos, enrich your holiday in Crete with a superb, all-inclusive daily cruise just a short way from Chania.
In just 8 hours you will visit a Venetian castle, a picturesque shipwreck, a protected natural park and one of the most beautiful beaches in the world aboard a luxurious motor yacht. The perfect way to combine comfort, luxury and natural beauty.
Private tour is operated with just your party and the captain
Ideal trip to combine with another holiday stay
Fuel included in the price
Get inside tips from a local
Privacy when you need it
Excellent value for money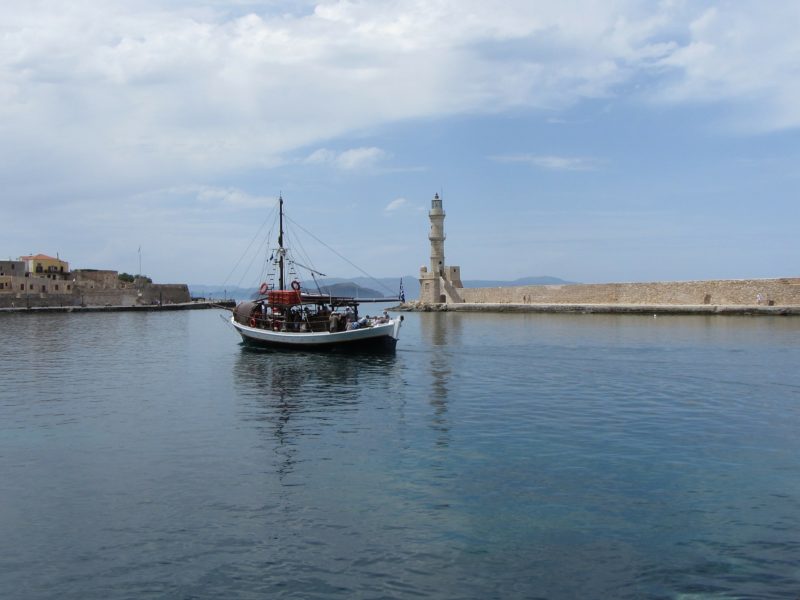 What you need to know
Capacity: Up to 12 people
Yacht Type: Motor yacht
Departs from: Chania
Duration: Daily trip
Gramvousa
Start this amazing day at the old port of Chania at 9:00 a.m., where you will depart for Gramvousa, Crete's small satellite island, to swim, admire the sights and enjoy a meal onboard.
Gramvousa is famous for the historical Venetian fortress, once used by pirates, that stands over the beach, as well as an old ship wreck which has become a characteristic part of the landscape. Legend has it that there are hidden treasures buried in the caves and the coastline but instead of looking for them we suggest taking 15 minutes to walk to the top of the fortress, in order to enjoy the beautiful view of the bay.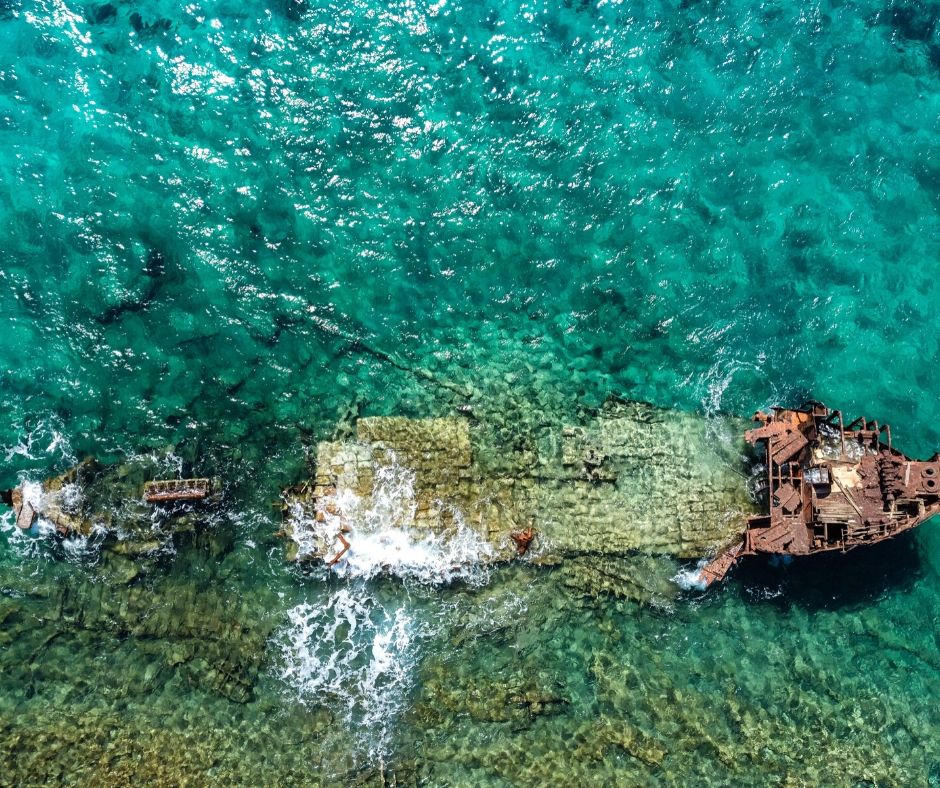 Balos
After your meal, you will depart for the second destination, Balos, known as the lagoon of Chania. Recently awarded as the 34th best beach in the world, Balos features white sand and turquoise waters. In many places the sand has a lovely pinkish color, because of millions of crushed shells, while the sea is shallow and warm, ideal for young children, except for the boundaries of the lagoon where the water is deeper and ideal for snorkelling. You'll stay on Balos for 2,5 hours before departing for your last destination, the island of Theodorou.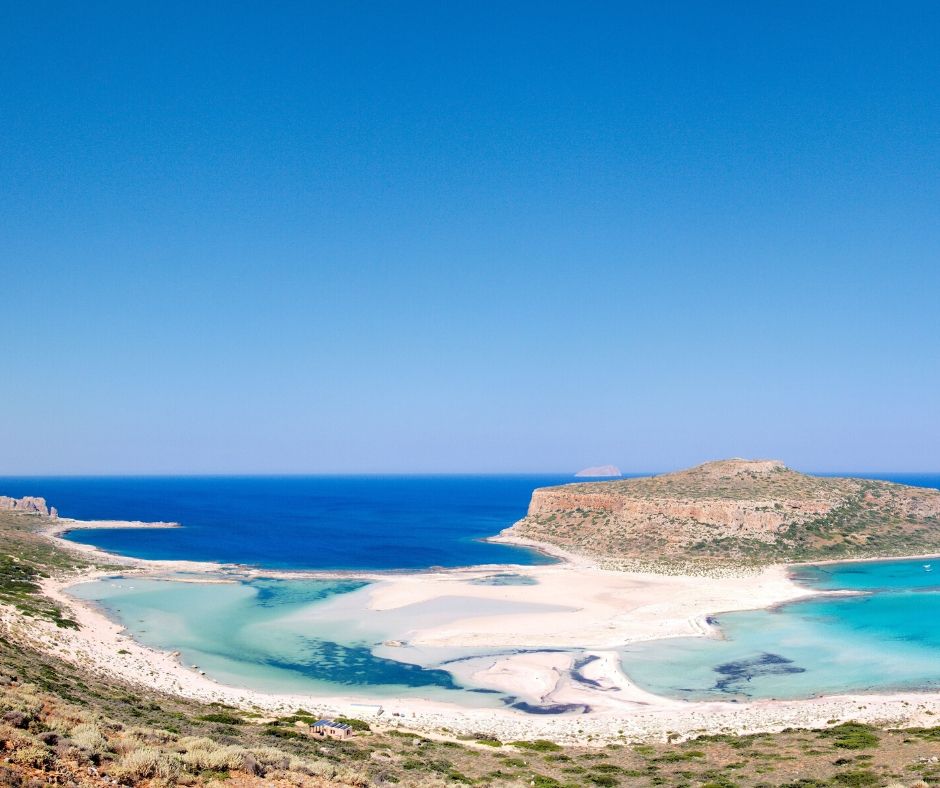 A special destination, the island is a protected area, thanks to the biodiversity and the rarity of the plants and animals found there. The more observant among you may have a chance to spot the famous kri kri goats climbing the rocks, a rare experience given that Crete is the only place in the world where you can find them. You'll remain on the island until sunset, to enjoy the view while eating local fruits ….. then when the sun has fallen you'll depart for the old port of Chania again.