Hop on your own private yacht and tour the jewels of the Saronic Gulf for a week, without breaking the bank. Touring amazing destinations situated right next to Athens, this Greek island vacation offers convenience, romance, relaxation, and fun while giving you the chance to explore unique historic sites and experience the cosmopolitan nightlife.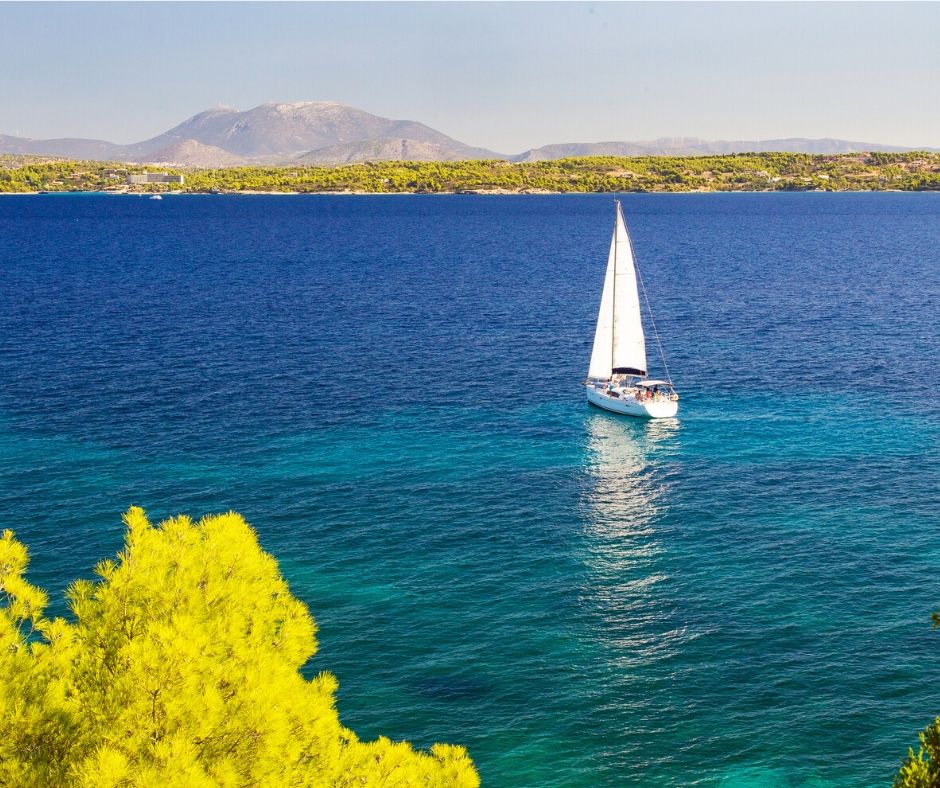 What you need to know
Capacity: Up to 10 people
Yacht Type: Sailing yacht
Departs from: Athens
Duration: 8 days, accommodation for 7 nights
Nearest Airport: ATH – Athens, El Venizelos – Greece
7 days of luxury on the waters from Athens to the Spetses:
Dive into the timeless beauty of the Saronic islands from the comfort of your own private yacht! This carefully designed tour will give you your money's worth, helping you escape for a week to singular destinations, like Aegina, Hydra, Poros, Spetses and Agistri, each one special in its own right.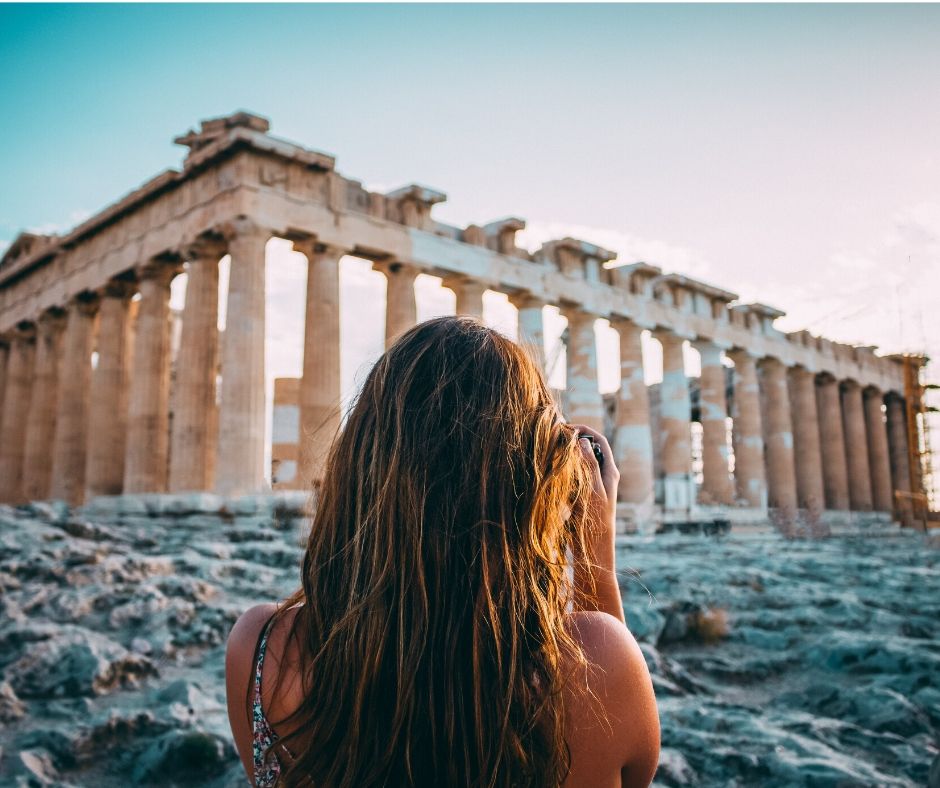 Day 1
You set off from southern Athens at 5:00p.m. for the island of Aegina, a popular vacation destination among Greeks, to spend the evening walking the port's attractive side streets, filled with shops and cafes, and enjoy dinner and drinks.
Day 2
The next day, head to sandy Agia Marina, one of the most popular beaches found on the island, where you'll be able to swim or enjoy your favorite water sport, from canoeing to parasailing, before continuing on your way towards Agistri island.
Agistri is also an excellent destination for watersports as well as bike riding. Simply choose any of the equally glorious beaches, and spend the day relaxing in any way you prefer. Escape the crowds in Dragonera, work on your tan, and enjoy a meze with ouzo in Aponisos, or go cliff diving in Mariza while the sun is up. Overnight in Skala, where you can enjoy dinner or shop for souvenirs.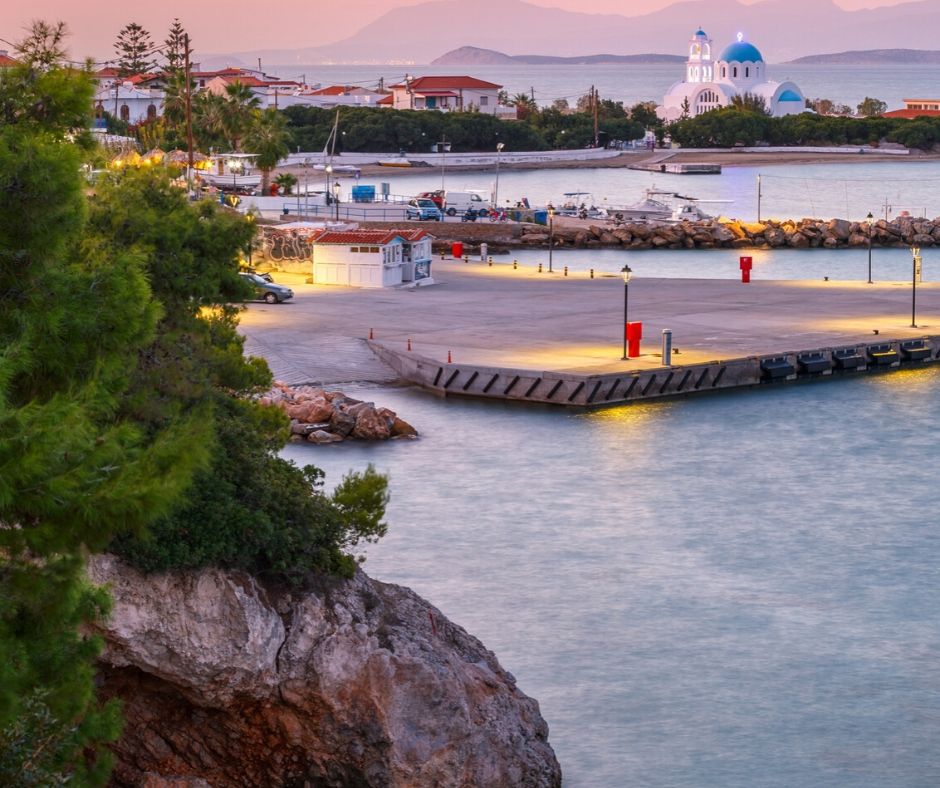 Day 3
In the morning, head off for Epidaurus. If you're traveling from the start of June to the start of August, do attend the Epidaurus festival, taking place in the celebrated Ancient Theater of Epidaurus, the best preserved ancient theatre in Greece. Just a short walking distance from the village of Ancient Epidaurus is also a lovely little beach with clear water, which might present a great chance for night swimming. Overnight in Epidaurus.
Day 4
The next day, set off for Poros, where you can walk through neo-classical neighborhoods, and spread onto the hills surrounding the port. As the village is built in amphitheatrical style, it's worth walking to the top to enjoy the best possible view! From there, you can easily visit Megalo Neorio beach where you can take a swim and try a fresh fish dinner in one of the tavernas by the shore. Another photo-worthy spot in Poros is Love Bay, surrounded by the characteristic pine forests covering the island. Overnight in Poros.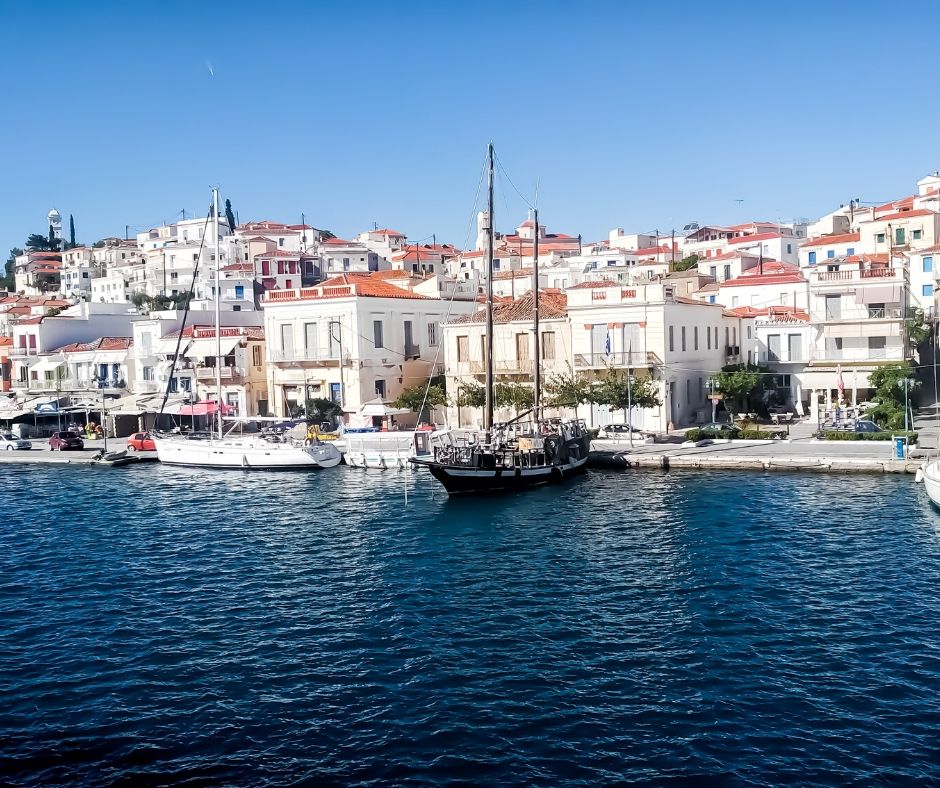 Day 5
Next morning, you'll head off towards car-free Hydra, a true artist's island, that effortlessly combines a relaxing day with a fun night. Take walks along the cobblestone streets, lined with 18th-century buildings, craft stores, restaurants, and cafes, before immersing yourself in the island's busy nightlife. Overnight in Hydra port.
Day 6
Your final stop is the cosmopolitan island of Spetses. The picturesque seaside promenade is quiet, used only by pedestrians, horse-drawn carriages, and the occasional motorcycle or taxi. Towards the Old Port area, you'll find the island's fashionable dining and nightlife that attracts Greeks as well as the international jet set. The large port city is great for exploring on foot and the island's many shops offer quality Greek arts and crafts for the discerning traveler. Overnight in Spetses.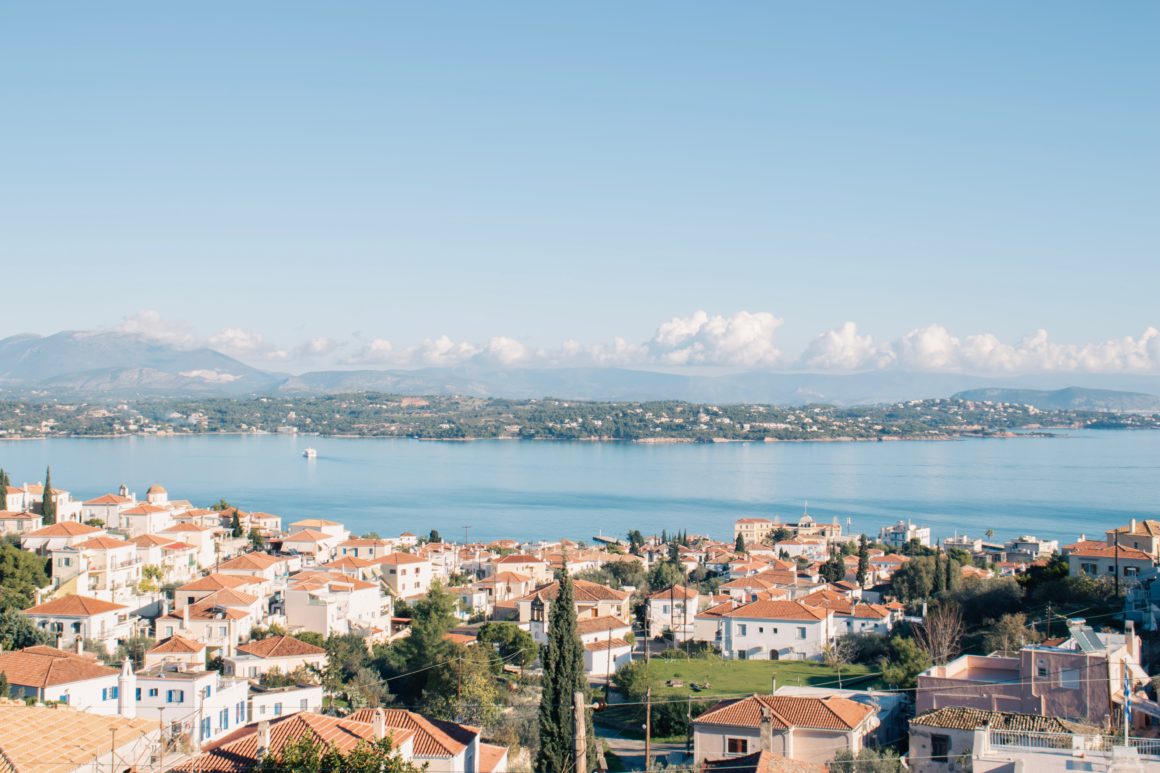 Day 7:
Your final destination is Hydra-adjacent Dokos. Inhabited only by a few monks, Dokos is a rocky, small island where every beach is unspoiled and clean and an ideal spot to visit, refill your batteries, and spend the day swimming and the night stargazing, before heading back to Athens. You'll return to Athens by 9:00 a.m. exactly a week after departure.