Mykonos is one of the Greek islands in the Cyclades island group. Being near to so many other islands, it is a great base for those who want to go island hopping. However, if you want to stay on the island, there are also many different beaches, each beautiful and appropriate for different purposes. Considered a haven for the LGBTQ+ community, this idyllic island is the perfect blend of a party atmosphere and natural beauty. There will also be many opportunities while on the island to see traditional windmills and picturesque churches. If you decide to visit, here is our list of the top Mykonos beaches to go to during your boat rental.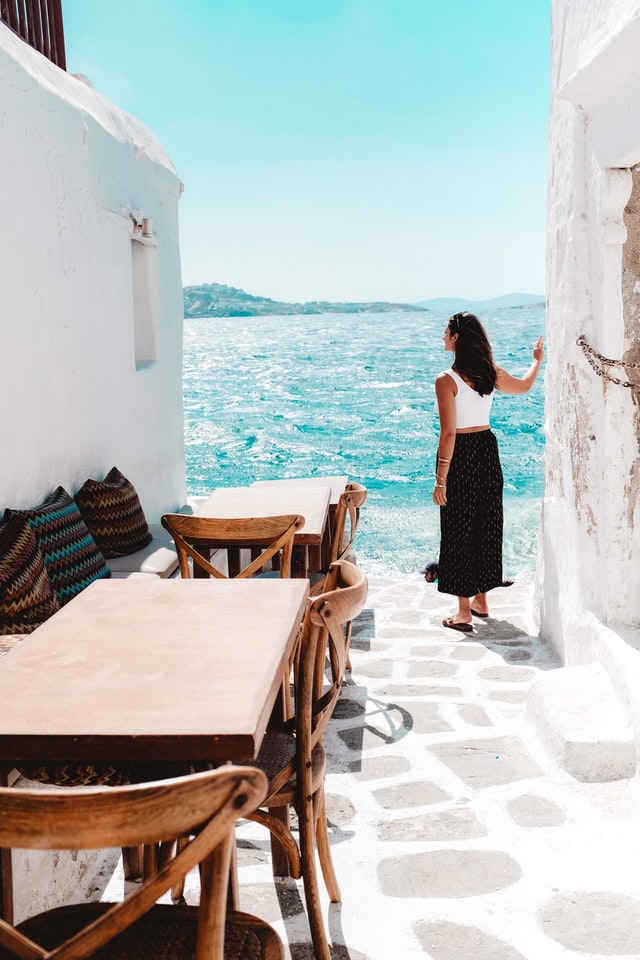 Lia Beach
Surrounded by rocks, this isn't just one of the most beautiful Mykonos beaches, but also perfect for snorkeling and diving. As far as Mykonos beaches are concerned, Lia Beach is relatively quiet, but if you're worried about not getting a sunbed, you can book online. When you've had your fill of the sun, there are a couple of nice restaurants within walking distance.
Agia Anna Beach
There are actually two Agia Anna beaches on Mykonos, both of which are worth a visit if you have time. One is located by Kalafatis and the other by Paraga.
Agia Anna Beach at Kalafatis
This beach is a small, sandy one next to a fishing port. It is also one of the most traditional Mykonos beaches and there is even a beach restaurant where you can enjoy some fresh fish in the sun. This beach is perfect for those who want a bit of peace and quiet as it is usually less crowded and has more relaxing vibes.
Agia Anna Beach at Paraga
Like Agia Anna Beach at Kalafatis, this beach is also very quiet. It is also within walking distance from both Paraga and Platys Gialos. There are plenty of large rocks scattered around the beach that are perfect for sunbathing.
Psarou Beach
This is one of the most famous beaches on Mykonos, because of the local and international celebrities it attracts. Because of its fame and popularity, especially with honeymooners, it is always very busy in the summer. In general, its popularity stems from the beautiful scenery and emerald green waters, inviting for all who fancy a swim. The only drawback of this beach is the expensive sunbed prices and the cost of the food in the restaurants.
Ornos Beach
This family friendly beach is one of the most crowded of the Mykonos beaches. There are plenty of restaurants and other amenities that promise a pleasant stay and is also a popular stop off point for boaters. The calm waters mean that it is great for swimming and relatively safe, even for younger kids.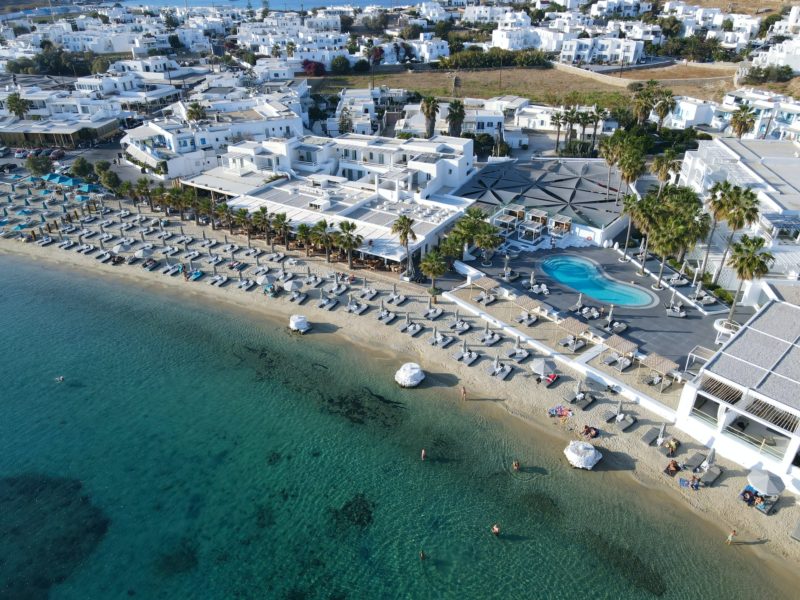 Kalafatis Beach
This beach, located on the eastern side of the island, is perfect for families and those who enjoy water sports. Although less developed than some of the beaches on the list, it has some restaurants if you want to eat. In spite of the rocks by the water's edge, this is a great place to go swimming. Just be careful not to hurt yourself until you get past them.
Fokos Beach
Being one of Mykonos' hidden beaches, there are very few crowds at Fokos Beach. There is a taverna where you can grab a quick bite to eat or have a drink, but it is usually fairly deserted and the whole area has an undeveloped, remote feel, despite being close to Mykonos Town. Unfortunately, this beach isn't great for swimming as the waters can be quite choppy, but it is perfect for admiring the island's natural beauty.
Elia Beach
This is Mykonos' largest beach and a popular party beach. It is also a firm favourite of those in the LGBTQ+ community, as well as being close to a couple of other beaches that this community favours. Due to the party atmosphere, it isn't particularly suitable for families, especially those with small kids. However, if you're going without kids, you'll definitely have a terrific time.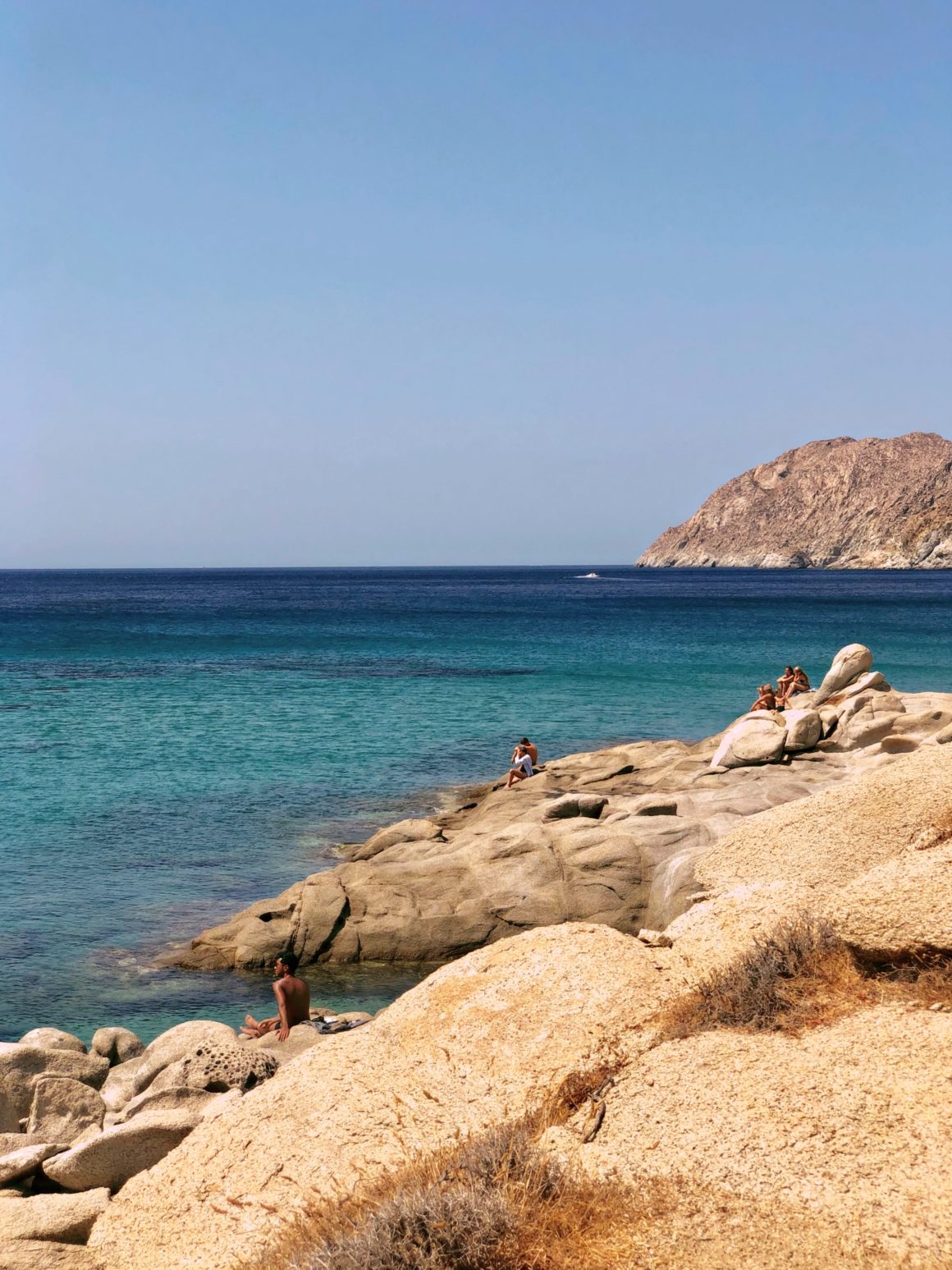 Agios Ioannis Beach
This beach takes its name from a small chapel overlooking the beach. Usually it is fairly quiet in the winter but crowded in the summer and is renowned for its amazing views. On a clear day, you can even see the neighbouring island of Delos, as well as the most spectacular sunsets. The crystal clear waters make Agios Ioannis one of the best Mykonos beaches for swimming and snorkeling, playing host to a wide range of different fish species. The best thing about this beach, though, is that it is also the place where Shirley Valentine was filmed.
Platis Gialos Beach
The last beach on our list is large and pretty popular, but luckily there are also plenty of sunbeds to go round. The shallow, clear waters here make it ideal for families and it is also popular with young couples. In the summer, a variety of watersports are available for you to try, including windsurfing, parasailing, and yachting.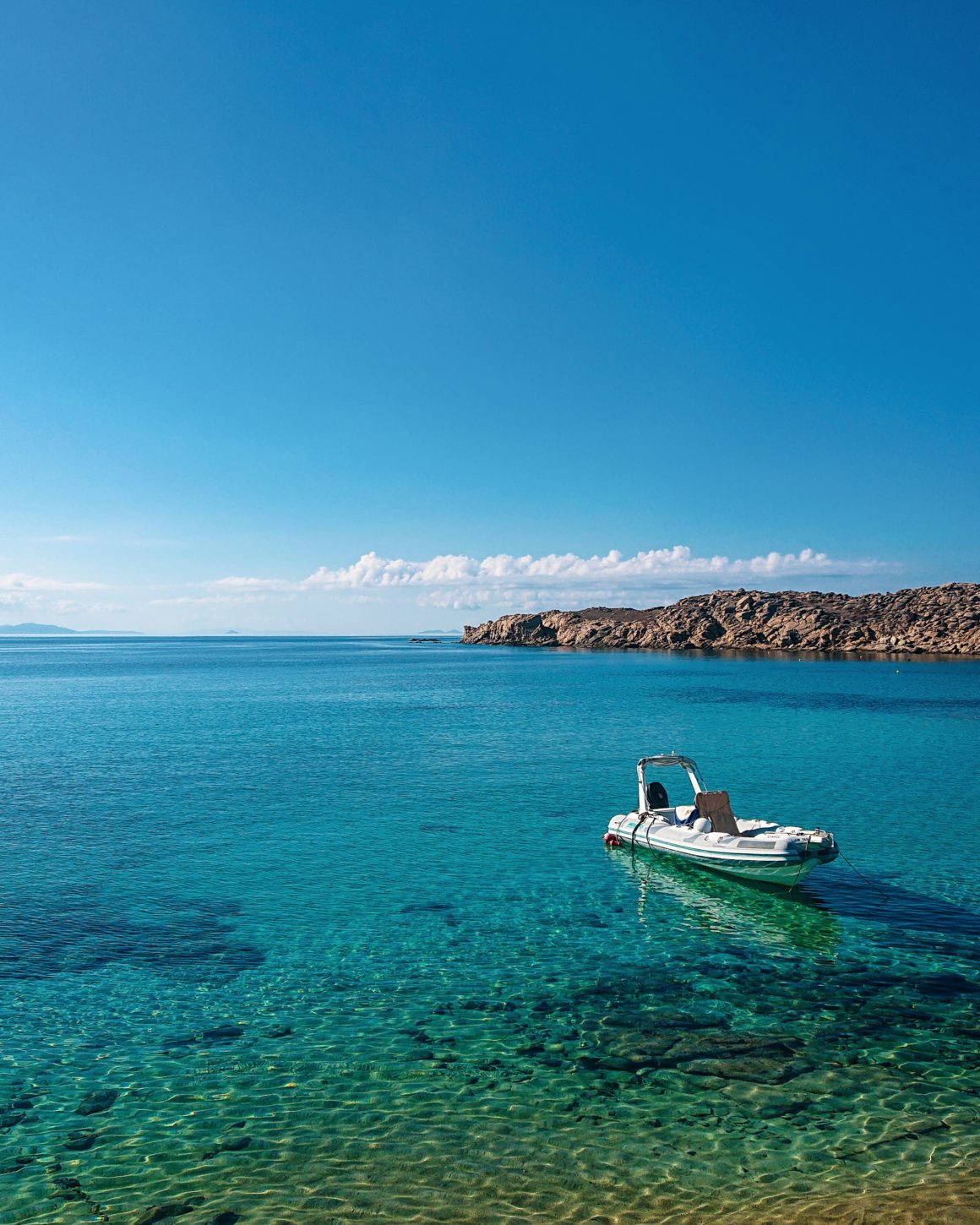 We hope that you have found this blog post interesting. If you have any questions about the Mykonos beaches, or about renting a boat with Nautal, feel free to send us a message. Meanwhile, check out our other blog on sailing around the Cyclades islands.