Antigua is your typical cruise ship destination, filled with beautiful white sand beaches that stretch on for miles, bordered by the refreshing, turquoise Caribbean sea. Aside from being the perfect place to work on your tan whilst relaxing on the beach, you can also take part in a variety of different water sports, and visit the vibrant bustling capital of St. John. You can also head over to Fort James, a fort originally built to protect the harbour at St John's. One thing's for sure though, chilling on Antigua's beaches will never get old, even if you do it every day of the year. In this blog post, we will take you through our top picks of the best beaches in Antigua, with quality recommendations of what you should do there.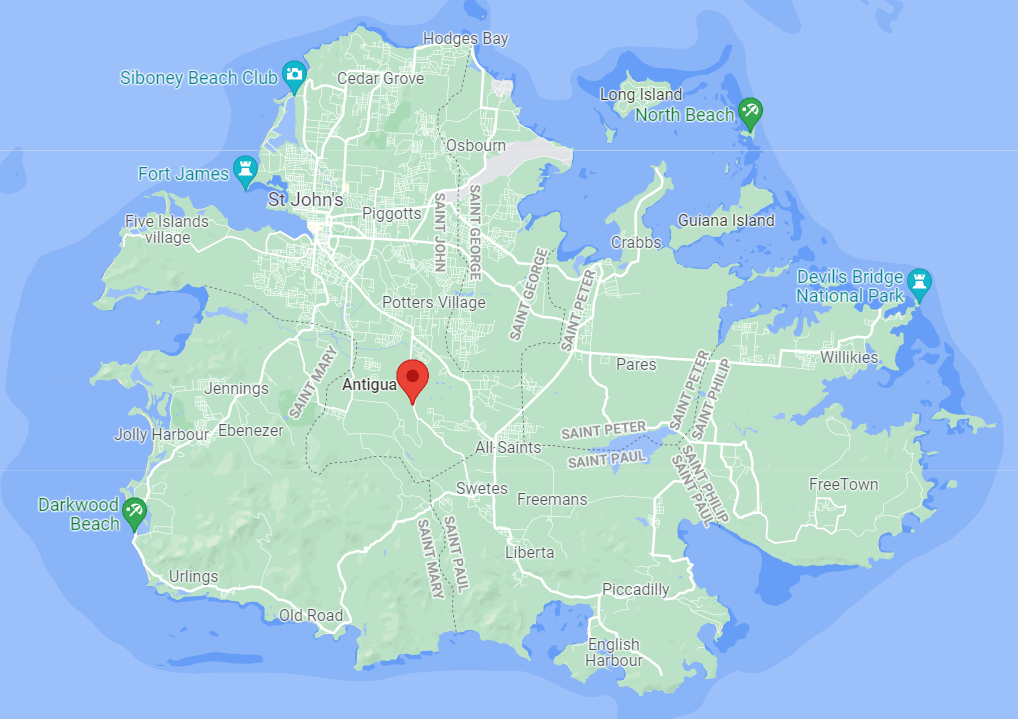 Antigua Beaches in the North
Galley Bay Beach; the best Antigua beach to escape the crowds
Galley Bay has some of the best surfing waves on the island but is actually on our top picks list for a different reason. While many of Antigua's beaches can get very crowded, this beach is often almost empty, mostly attracting only people staying in the resort. This makes it the perfect place to relax with a good book, free of the distractions that crowds of screaming kids tend to bring. If you're lucky, you might also get to witness the hatching of baby turtles while you're there, so keep your eyes peeled.
Dickenson Bay; the best of the Antigua beaches for watersports
Located on the northwestern coast of the island, Dickenson Bay is, without a doubt, the most developed on the island, with many large resorts close by, including the Sandals Grande Antigua resort, known for its luxury and exclusivity. One of the busiest public beaches in Antigua, it's not a good idea to visit this one if you're after peace and quiet. If, however, you want a day filled with beach volleyball and snorkeling at Paradise Reef, with a bite to eat in Ana's Restaurant after, you should definitely check it out.
Antigua Beaches in the South
Pigeon Point Beach; the best Antigua beach spot for picnics
Located within 5-10 minutes of both Nelson's Dockyard and the English Harbour, Pigeon Point Beach is popular among locals and visitors alike. It's not just the beach's convenient location that makes it a great place to kick back and relax though. Pigeon Point Beach has also been dubbed one of the best places to enjoy a beachside picnic, with fantastic views over the ocean. This beach is also a sailing hotspot, really coming alive in April/May, when the famous Antigua Sailing Week takes place.
Morris Bay; the best of the Antigua beaches for snorkeling
Dotted with coconut palms along the length of this beach, it is also one of the top picnic locations on the island. A quarter of a mile offshore, you can also find the 2 mile long Cades Reef, which plays host to a range of wildlife, including wrasses and nurse sharks. Onshore, this is the perfect place to relax with a good book, having plenty of shaded areas if you need a break from the sun.
Antigua Beaches in the East
Stingray City; the best Antigua beach to interact with stingrays
Admittedly, this one isn't actually a beach, but rather a shallow pool surrounded by a beautiful coral reef. It is so unique that we felt it was still worth a mention. This is one of the best places in the world to go snorkeling with rays and is bound to provide you with a once in a lifetime sort of experience. If you do decide to go there though, exercise caution as although there have been very few incidents here, stingrays are still wild animals and anyway wishing to swim with them should be aware of the risks.
Half Moon Bay; the best of the Antigua beaches for ornithologists
This crescent-shaped beach is ideal for many reasons. Firstly, the waves present on the southern end of the beach create conditions that are perfect for a variety of water sports, such as body surfing and wakeboarding. Even if this isn't your cup of tea, waters at the northern end of the beach are a lot calmer and perfect for swimming and snorkeling. Half Moon Bay is also an ornithologist's (or bird watcher's) paradise, being home to the green-throated carib, ospreys, brown pelicans and broad-winged hawks.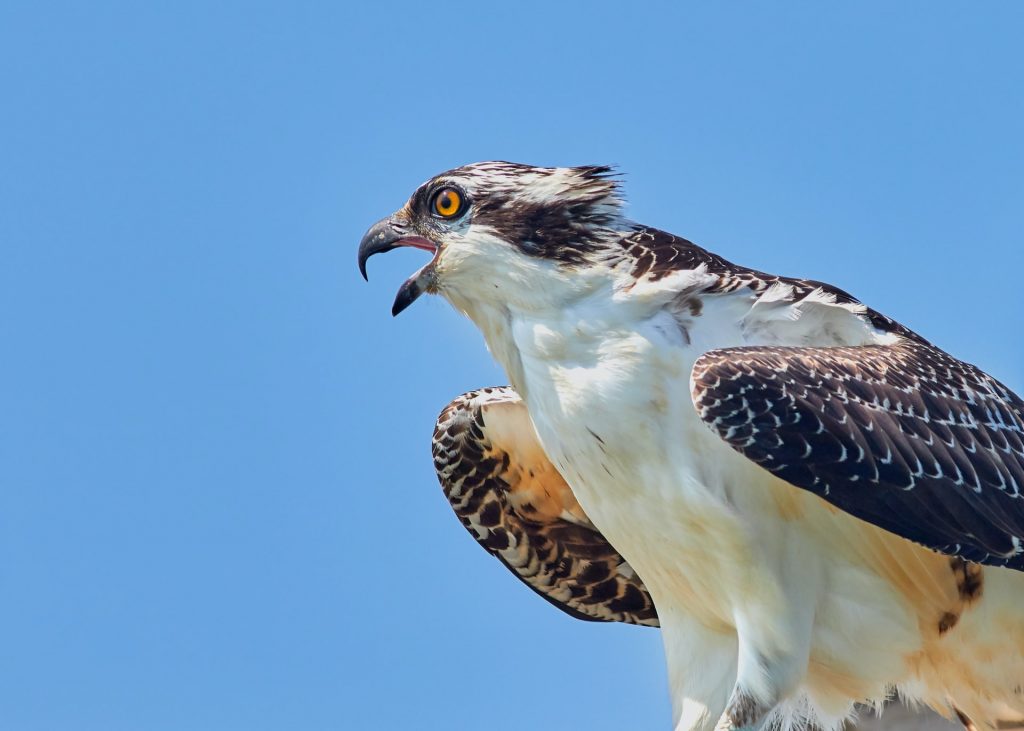 Long Bay; the best of the Antigua beaches to find Dory
Despite being on the island's rougher Atlantic side, the water at Long Bay is calm due to protection offered by a nearby reef. Located just a five minute drive from Devil's Bridge National Park, this beach is perfect for intrepid explorers, having a wide variety of activities available, both onshore and offshore. Fans of Finding Nemo will find great pleasure in snorkeling here, as this beach is home to large quantities of blue tangs (the same species as Dory).
Antigua Beaches in the West
Hawksbill Bay; the best Antigua beach for swimming with hawksbill turtles
Hawksbill bay consists of four grey-sand beaches, each of them extremely beautiful. Although you can see hawksbill turtles if you go snorkeling here, the beach is actually named for the protruding rocks that look rather like a Hawksbill turtle, Antigua's national marine animal. While at this beach, you can also make the hike up to Fort Barrington, an old fort used to defend St John's Harbour and the rest of the island from potential French invaders.
Darkwood Beach; the most beautiful of the Antigua beaches
This is one of the prettiest beaches on Antigua, with views to die for and plenty of space to take it in, being one of the longest stretches of beach on the island. With hilly forests stretched out behind you, and the crystalline waters of the Caribbean sea stretched out in front, on a clear day, you can even see the island of Montserrat, making this beach the perfect place to update your instagram photos. There is also a reef not far from the shore, which makes this the ideal location to go snorkeling if you don't want to venture too far out.
Jolly Beach; the Antigua beach to visit for the best sailboat races on the island
Last but not least, we have Jolly Beach, a white sand beach near the island's capital, St John's which is a mile long. Just a five minute walk from Jolly Harbour, this beach is the perfect place for watersport lovers to visit. Some of the different sports in which you can participate are kayaking, windsurfing, snorkeling and sailing, and you can even try to obtain your scuba diving certification here. Depending on when you plan to go, you can even register in and compete in the Jolly Harbour Yacht Club Annual Regatta, a sailboat race open to people of all experience levels.
As you can see, there are plenty of beautiful beaches to visit and more than enough things to do to keep you busy in Antigua. We hope that you found this blog post useful, and feel free to contact us if you have any questions. If you want more information, you should check out this blog post on Antigua's best harbours.