Located in the Mexican Caribbean about 13 km off the coast of Cancun, Isla Mujeres is the perfect sailing destination. Whether you're after a full day trip from Cancun, or a longer stay, you're bound to be enthralled by the marine life nearby. This idyllic island, surrounded by beautiful, turquoise waters is known for its Mayan temple ruins and beautiful lighthouses. However, its beaches, as well as the numerous snorkeling and scuba diving opportunities have recently been thrown into the spotlight.
This beautiful island, also a sanctuary for sea turtles, is one of the only places in the world to safely go swimming with whale sharks. Have fun diving down to sunken ships and an assortment of reefs, including the Sac Bajo Reef, the Manchones Reef and many more. In this blog post, we will go through the best places to drop your anchor and snorkel on Isla Mujeres.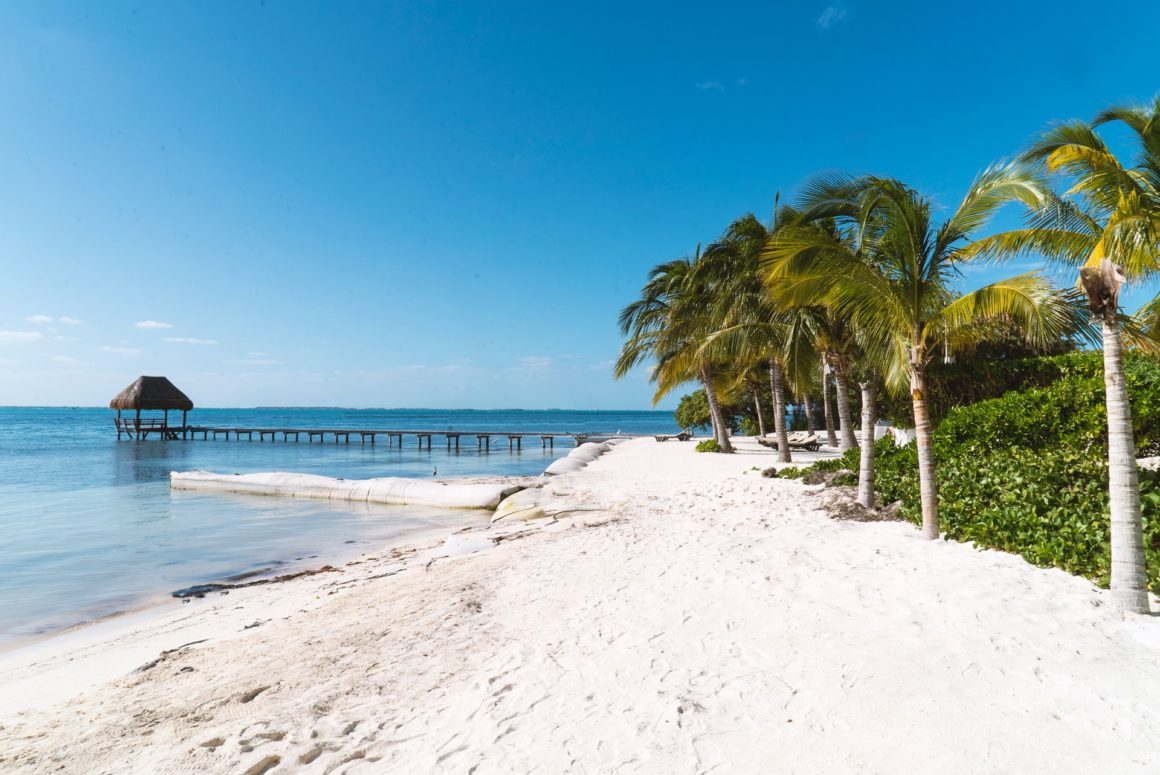 Manchones Reef
This reef's location is perfect for inexperienced snorkelers and also families on account of the shallow waters and calm currents. It is also home to a variety of fish species, corals, rays and even the occasional barracuda. It overlaps with the MUSA Underwater Museum of Art you can visit two of the museum's sculptures here. You can even see the Cross of the Bay at Manchones Reef. This sculpture was submerged in honour of those who have lost their lives at sea.
MUSA Underwater Museum of Art; a unique Isla Mujeres snorkeling destination
The Underwater Museum of Art in Isla Mujeres is the world's largest underwater museum with other 470 pieces of art, making it an ideal place to see what Isla Mujeres snorkeling has to offe. The sculptures have been designed especially in collaboration with marine biologists to counteract the negative effects of climate change on our oceans and reef systems. Although you will get the best views of this museum while scuba diving, you can see most of the sculptures while snorkeling. Some of them, like 'The Silent Evolution' can even be seen from a boat thanks to the crystal clear waters.
Playa Norte: Isla Mujeres snorkeling for beginners
Although this beach is long, the best place to snorkel is the area just off of the MIA Reef hotel. This is another good place for beginners and if you don't have the correct gear you can rent from here. The only drawback of Playa Norte is the number of tourists. The biological diversity also isn't quite as good as if you travel further out. However, it's definitely a fantastic compromise for people who aren't strong swimmers and don't want to go out to sea.
Garrafon de Castilla
Garrafon de Castilla and the Reef Park just off the shore is home to some of the best coral and marine life in Cancun. It is also part of the longest reef in the Northern Hemisphere and an important habitat for marine animals, having an incredibly rich marine ecosystem. If you need to rent snorkeling equipment, this is definitely the place to go. However, you will also need water shoes as the seabed here can be quite sharp and rocky.
El Farito
This reef, also known as the lighthouse reef, is about five minutes off the coast of Isla Mujeres when traveling by boat. It's unique because of the abandoned lighthouse at the centre and you can also go diving down to the Virgin of El Farito. This is an underwater statue that has been there since 1966 and supposedly protects the local fishermen from harm.
Meco Reef
This reef is closer to Cancun than Isla Mujeres but worth the longer trip, being home to countless marine species. Some of the species you can look forward to swimming alongside here are groupers, snappers, angelfish and green moray eels. You can also see some artistic figures here. Similar to those in the MUSA Underwater Museum of Art, they have been created in an attempt at reef conservation.
Swimming with Whale Sharks: a unique Isla Mujeres snorkeling opportunity
The opportunity to swim with these gentle giants is by far one of the best things about Isla Mujeres snorkeling. However, this is something that you must do with a trained guide due to their status as a protected species. This is a once-in-a-lifetime opportunity and can only be undertaken from June to September which is whale shark season. If you want to go, there are a couple of simple rules that you have to follow. The most important of these are:
Don't touch or feed the sharks
Keep a safe distance of 2 metres from them at all times where possible
These rules are both for your safety and that of the whale sharks and must always be respected.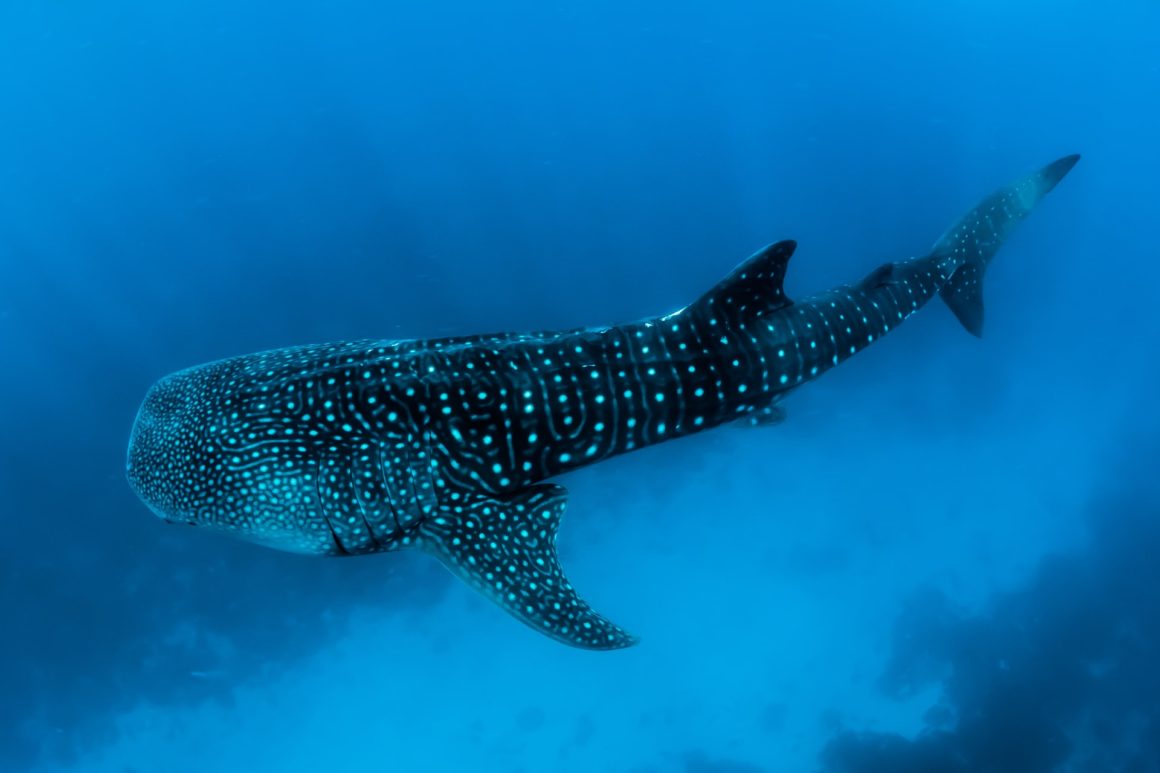 We hope that you have found this blog post about Isla Mujeres snorkeling useful. Please feel free to contact us if you have any further questions. In the meantime, if you want some information about things you can do nearby, check out this article about some of the things you can do in Cancun.