Now the weather is cooling down, many people think that their sailing days for the year are behind them. This is not the case! Instead you simply have to adapt with the change in season and choose a different type of sailing holiday. For this reason, we suggest looking into the plethora of houseboat vacations that are available to you. To help you out, we have made a list of our favourite houseboating locations across Europe.
Houseboat Vacations in France
With 8000 km (5000 miles) of rivers and canals, you could spend years exploring this beautiful country in houseboat rentals and still not see everything. Here are a list of our top houseboating locations in France.
Canal du Midi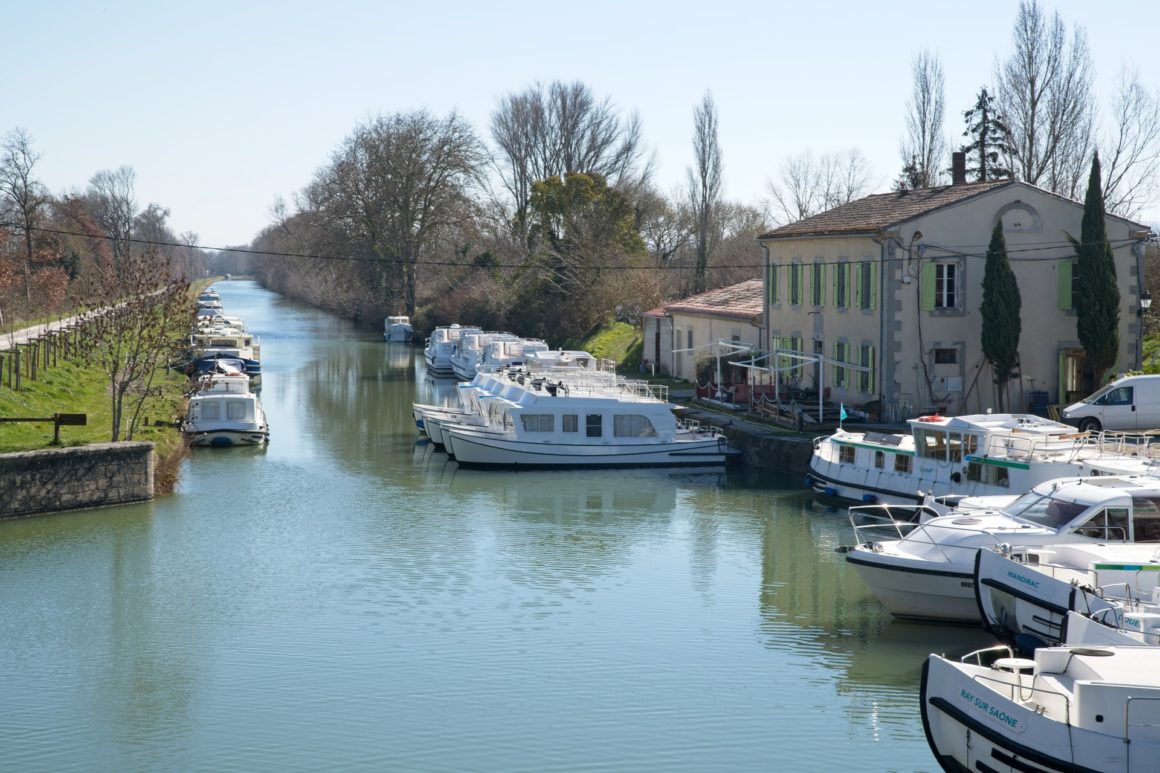 Located in the south of France in the region of Occitania, Canal du Midi is Europe's oldest waterway, stretching from the Mediterranean sea to the Atlantic Ocean. It has been a UNESCO World Heritage site since 1996 and there are plenty of places to visit along this route, such as Toulouse and Sète. You can even sail under the world's oldest canal bridge – the Pont Canal de Répudre.
Burgundy Canal
There are 242 km (150 miles) of waterway to explore in this idyllic area, which links the English Channel to the Mediterranean with the Canal des Deux Mers. Although Burgundy canal is too small for its original purpose of goods transit, it is perfect for pleasure boaters with plenty of picturesque towns to explore along the way, such as Saint Florentin, Tonnerre, Mont Bard, and Dijon.
Pays de la Loire
Pays de la Loire, being one of the sites of the peasant uprisings, is an integral part of French history and a place that we definitely consider to be unmissable. Some sites that you can see along the way include the Arts Museum of Nantes and many different castles.
Houseboat Vacations in Venice, Italy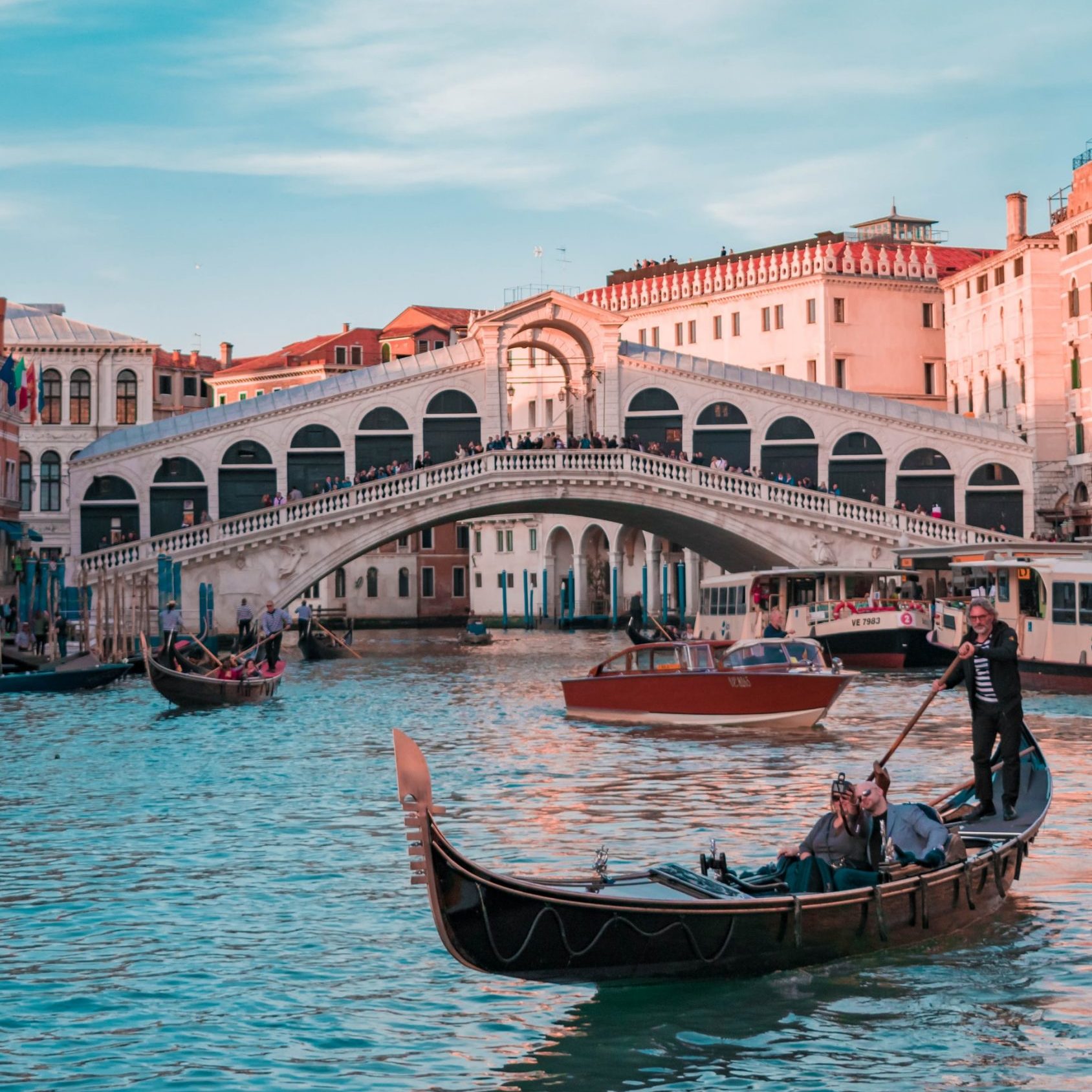 Usually when people think of boat trips in Italy, they think of floating through Venice on a gondola. While this is definitely the more traditional option, a houseboat rental in Venice offers you the opportunity to see this charming city with access to all the home comforts. Venice is one of the best places to rent houseboats in Europe, with many small islands in the area. Among these islands are Torcello, Burano, Mazzorbo, Sant'Erasmo, Chioggia, and the fishermen's island Pellestruba. Although you can't anchor at most of the islands, you can still admire their natural beauty and wildlife.
Houseboat Vacations in Germany
With 1700 km of lakes, rivers, and canals, a houseboat rental in Germany is a treat no one should miss. Although at Christmas you should definitely take a trip down the Rhine, stopping off at all the best Christmas markets, there are other places that you should also stop off at during your German houseboat vacation.
Mecklenburg Lake District
This is one of the best places for German houseboat rentals due to the many things to see and do. Firstly, the Mecklenburg Lake District is home to Jasmund National Park, which is famous for the Konigstuhl white chalk cliff. Houseboating in this area, you can see a lot of wildlife, including peregrine falcons, fire-bellied toads, and kingfishers. Schwerin Castle, located on an island in the middle of Schwerin Lake, is another unmissable sight. On a foggy day, this castle looks like something out of a fairytale.
If you want to visit one of the most important renaissance palaces in the country, Gustrow Palace is the place to go. Built in 1558, this beautiful building is now home to art ranging from medieval to modern times.
Rostock
There is so much to see in Rostock that even though it is in the Mecklenburg Lake district area, it deserved a special mention. First on the list is a visit to the Stasi prison. Although this trip can be a little grim, no one can deny that it is interesting. Aside from this prison, wandering through Rostock gives you a multitude of possibilities to admire gorgeous gothic architecture. You can also go shopping or have a quick snack in a seafood restaurant if you get tired.
Houseboat Vacations in Belgium
Although you could have a terrific houseboat vacation in any number of cities across this small but spectacular country, we are going to focus on two Belgian cities that we think will make for an unforgettable trip.
Bruges
There are many reasons to visit Bruges during houseboat vacations, but none better than Bruges Markt. This magnificent market has happened every Wednesday since 985. The winter market which runs from November until January, is a particular treat, with an ice rink and special Christmas crafts sold by the stalls, which are perfect to take home as gifts for your family and friends.
If you go to Bruges for a romantic trip with your partner, you should absolutely visit the Lover's Bridge and the Lake of Love. This beautiful area in the middle of Minnewater Park is a great place to go to get away from the hustle and bustle of the busier cities. People also say that if you cross the bridge with your partner and kiss, your love will last forever!
Ghent
Ghent is another place to go if you like to snap up great deals in local markets. Here, you can go to Vrijdagmarkt, which has been held every Friday since the 12th century and also now occurs on Saturday afternoons. If you're fed up with markets, you can visit the Castle of Gerald the Devil. This castle has had many purposes over the years, including a knights' residence, a school, and a fire station. Even if you don't want to leave the boat, there's plenty to see. If you go to Graffiti Alley, you can admire the street art along the canals, without setting foot on land.
Houseboat Vacations in the Netherlands
The Netherlands is one of the places people think of in relation to houseboats, given the fame of Amsterdam's canals. However, there are lots of other areas that people don't even realise exist.
Amsterdam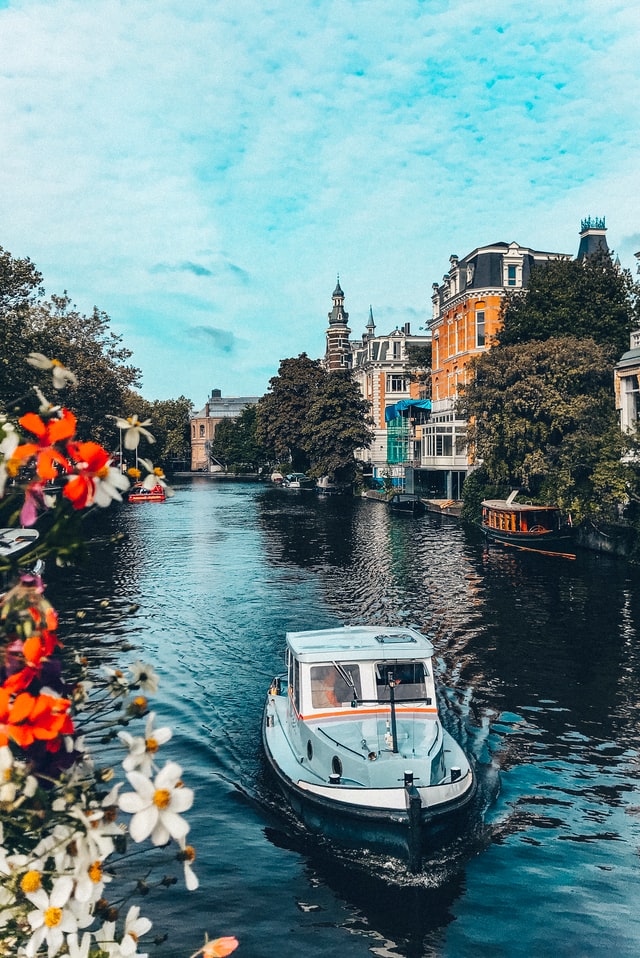 Of course, we couldn't talk about houseboating in the Netherlands without at least mentioning Amsterdam. While on a houseboat vacation in Amsterdam, you should absolutely stop by IJ-Hallen, Europe's biggest flea market. This is one of the best places to find amazing deals on a wide range of unique goods and also try some local dishes. You should also visit the Anne Frank Museum, one of the most historically significant museums in the country.
Zaanse Schans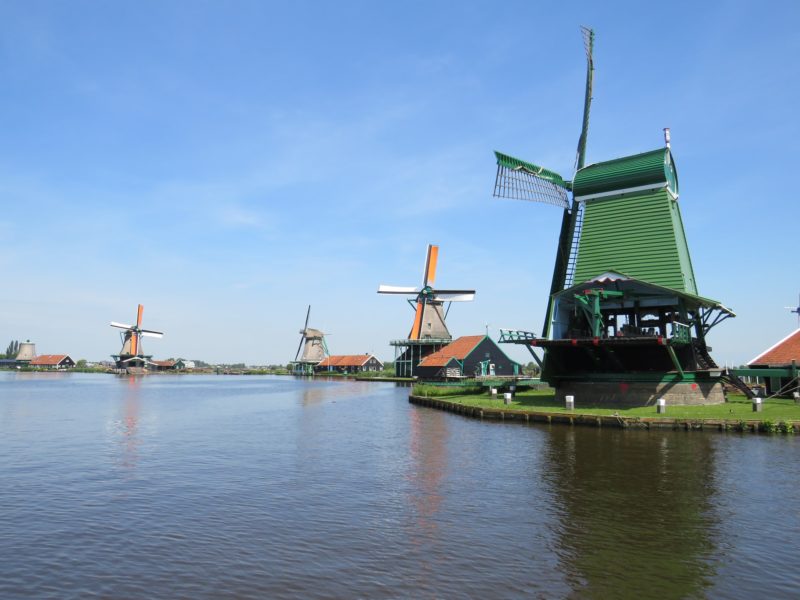 If you want a more traditional, authentic experience, go to Zaanse Schans. Zaanse Schans is one of the best places in the Netherlands to see a typical dutch windmill. Spending time here, you will feel as though you are stepping straight through a window into the past and the best thing is that as this isn't a place most tourists visit, you will have plenty of opportunities to mingle with the locals.
We hope you've found this blog post useful and that it has inspired you to take a houseboat vacation in one of these locations across Europe. Which one appeals to you the most? If you have any questions, feel free to get in touch. Meanwhile, read this blog post about houseboat rentals on Murray River for a completely different houseboat experience in Australia.