Corfu, one of the Greek islands in the Ionian sea, is definitely one of Greece's most popular holiday destinations. With a rich history stemming from an obvious influence from many places, including Venice, England, France and Russia, the buildings here are sure to make you gasp in wonderment. The influence isn't just present in the buildings, though. On an island known for its picturesque Old Town, beautiful beaches, and breathtaking landscapes, you wouldn't think anything could surprise you. However, you will also be blown away by the plethora of mouthwatering local dishes. Much of the Corfu cuisine has a strong Italian influence and you can tell. There are also multiple swimming spots for you to enjoy, including the Canal d'Amour, where the legends say you will find your soulmate. Obviously, there are many things to do in Corfu and many reasons why you should visit in 2022.
Wander Through the Old Town
A UNESCO World Heritage Site, the Neoclassical influence is obvious in the stately buildings scattered around the old town. Everyone always talks about how Rome resembles a walk-in museum, but the same is also true of Corfu's capital city. There are many spectacular buildings throughout, including the Palace of St Michael and St George. A visit to this iconic town will leave you feeling like you've stepped through a portal into an old movie. Maybe you even want to act out some of your favourite scenes with your friends while there?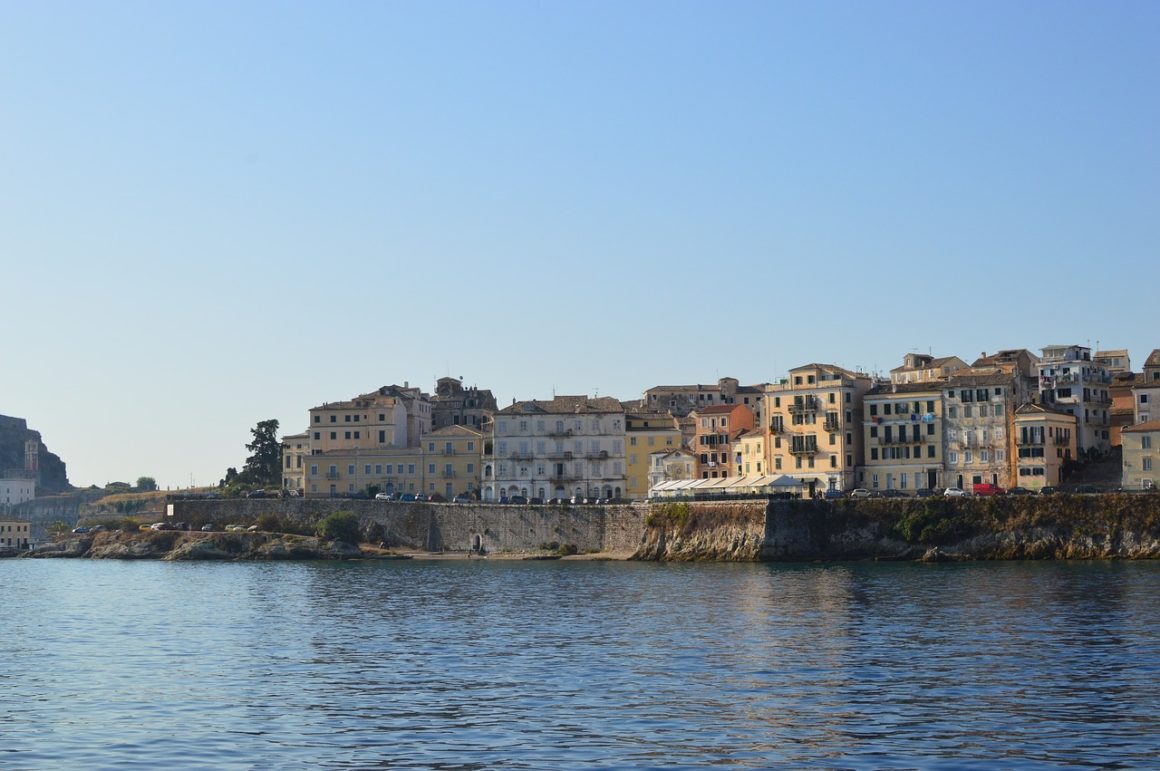 Visit Venetian Forts
One of the highlights of visiting Corfu has to be the vexing Venetian Forts. There are two main ones; the Palio Frourio and the Neo Frourio (also known as the Old Fort and the New Fort respectively). Palio Frourio, built in the 13th century, is reachable by a bridge, which takes you over a seawater moat. Just a couple of the things you can see here include the two winged lions of St Mark, the Church of St George, the British Barracks and the Tower of the Land.
Neo Frourio was built by the Venetians between 1572 and 1645, and is a truly magnificent piece of military architecture. Overlooking the Old Town, you could almost swear that some aspects of the architecture have been influenced by the cubist art movement. Either way, it is truly spectacular to behold and well worth a visit.
Hop Over to Other Idyllic Islands
A large part of Corfu's charm, especially for those planning on a cruise, is its proximity to other islands. Two which particularly spring to mind when thinking about Corfu are Pontikonisi (also known as Mouse Island), and Vlacherna Islet. Pontikonisi is home to the Pantokrator Monastery, while Vlacherna Islet houses the Vlacherna monastery, dedicated to the Virgin Mary. The latter was built in the 17th century and is connected to the mainland by a narrow causeway. If you want a truly unique experience, you should visit at Easter, as they hold a mass here every Easter Monday. Both islands are completely breathtaking and unmissable stop off points for your cruise around Corfu.
Find Your Soulmate in Canal d'Amour
We're not going to dive too deep into Corfu's beaches and best swimming spots as we feel they deserve a blog post of their own. Having said this, no blog post about Corfu would be complete without a mention of Canal d'Amour. This natural passage, created by smooth rocks is the source of many legends. There is one in particular that brings the tourists flocking, though. Legend has it that if you swim down the tunnel, you will find your soulmate at the end. Another good reason to visit the Canal d'Amour is that it is less than 15 minutes from some of the most spectacular Sidari beaches. These beaches have sandstone rock formations that are sure to leave you in awe and some of the best bathing spots in the whole of Corfu.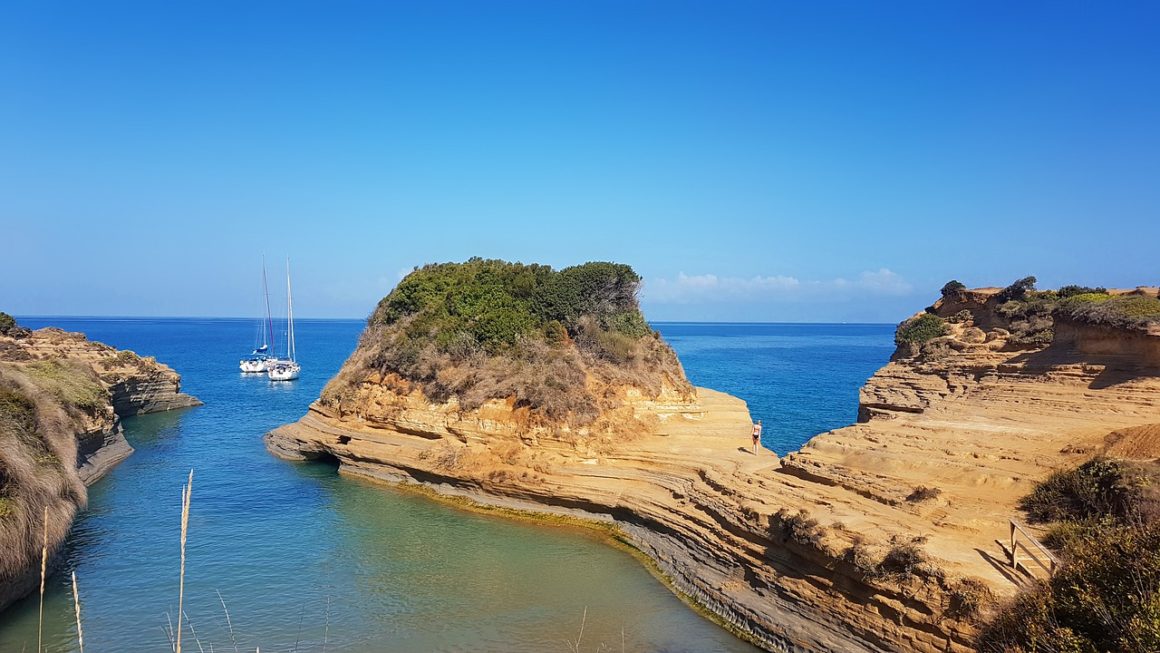 Go On a Greek Mythological Tour
By the village of Paleokastritsa, a lush blanket of green drapes across six rocky coves, with some scholars maintaining that this is the site of the mythical palace of King Alkinos, where Odysseus stayed. Another highlight is the Monastery of Panagias, founded here in 1225. It reaches as far as the famous Angelokastro, built early in the 12th century, with its church of Agia Kyriaki hidden in a small cave.
As you can see, there are so many things to do in Corfu that you must go in 2022. If the breathtaking beaches and fascinating history don't appeal to you, the fantastically sumptuous food definitely will. We hope that you've found this blog post interesting and that it will inspire you for your 2022 vacations. What appealed to you the most? Let us know in the comments! If you want to visit Greece, but don't like the sound of Corfu, check out our blog post on the best beaches in Mykonos. If you have any questions, feel free to contact us.