Wakeboarding is the quintessential summer sport that is always best enjoyed on a vacation with family and friends. Whether you are taking in the views of the skyscrapers in Dubai or enjoying the natural beauty of the Caribbean, renting one of the top wakeboard boats is the best way to enjoy your vacation abroad.
When it comes to experiencing wakeboarding abroad, renting a boat tailored specifically for wakeboarding can elevate your vacation to new heights. The boat you choose is the key to unlocking the ultimate thrilling adventure on the water. It's not just a means of transportation; it's a vital component that can make or break your wakeboarding experience.
To ensure your wakeboarding expedition is a success, we've curated a comprehensive guide with what to look for in a boat, the top wakeboard boats, and the best destinations for wakeboarding. So get ready to set sail and discover the world by wakeboarding!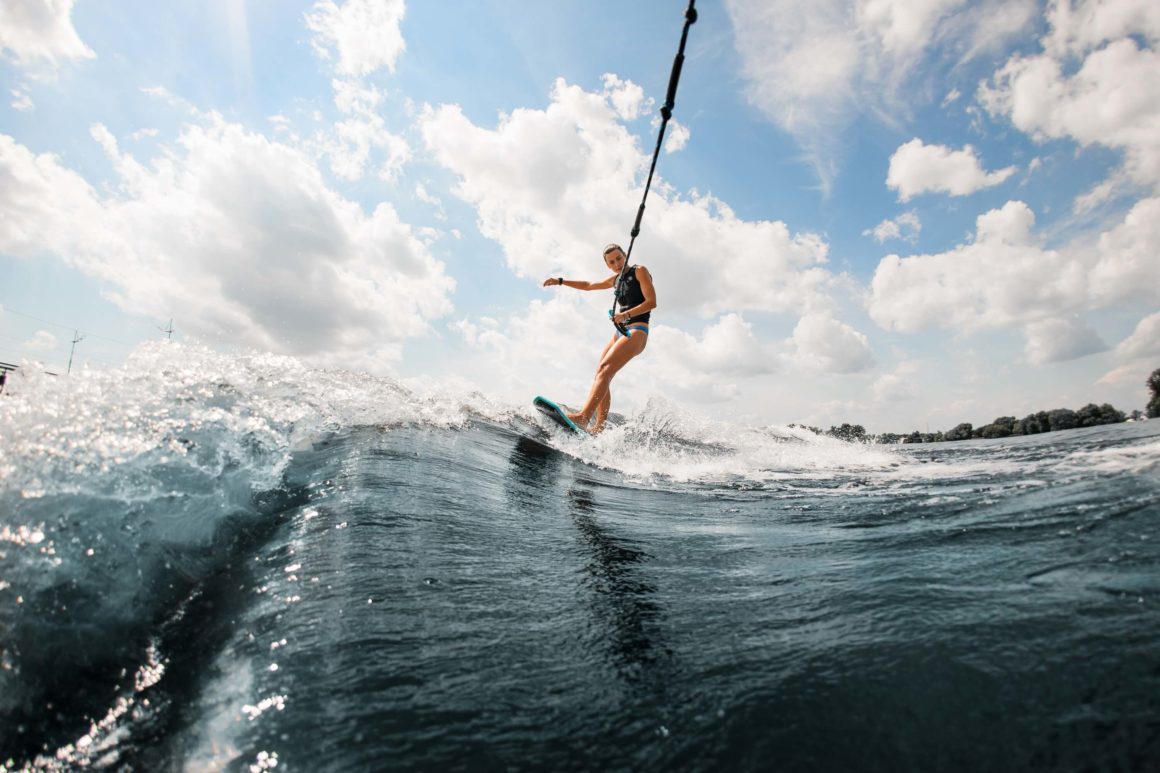 What to look for in the top wakeboard boats
For a boat to be ideal for watersports, it needs to be able to create good waves. In order to do so, the hull design, internal ballast, engine, and accessories will all play a role.
Internal ballast
The heavier a boat weighs, the larger the swell and therefore, better wakeboarding opportunities. The internal ballast system can help add more weight. The ballast is the system that pumps water into the boat's engines. You will want to look for a boat that an internal subfloor ballast. Nautique boats have the largest internal subfloor ballasts.
Engine
The engine plays a crucial role when choosing a wake boat. In general, a V-Drive boat with the engine placed on the stern is the best. This puts more weight on the back of the boat, creating more ideal waves.
The power that the engine should be depends on your preferences. However, you should keep in mind that a larger engine will cost more in fuel.
Wave tabs
Wave tabs, or wake plates, are accessories that specifically create larger waves for wake sports. When used, these tabs extend into the water and displace more water creating a bigger swell. Many newer Chaparral, Malibu, and Axis boats have tab systems, making them great wakeboarding boat options.
The top wakeboard boats
MasterCraft
MasterCraft has endless models of boats that make great watersports boats. The MasterCraft XStar, X, XT, NXT, and Prostar models are all ideal for various watersports, such as wakeboarding, water-skiing, and wake-surfing.
MasterCraft boats are high quality and built with wake sports in mind. Their purpose is to create high-performance boats for watersports, which makes these boats a great choice for wakeboarding.
Nautique
The Super Air Nautique GS-Series also make great wakeboarding boats. The hull design and built-in wave tab system help create a large, clean wave that is perfect for all watersports.
Many water-skiing records have been set using a Nautique boat, which makes this brand very popular for this watersport. However, Nautique's design makes these boats perfect for all recreational watersports.
Malibu
Malibu boats are known for their advanced technology when it comes to watersports. All Malibu boats from 2012 and later have a piece of technology called Surf Gate, which allows the boat to create a wave on either side of the boat.
The Malibu Wakesetter series is perfect for wakeboarding. And the 2023 Wakesetter model has been voted as the top boat for wakeboarding by the WakeWorld Riders Choice Awards.
Yamaha
Yamaha boats are known for their speed and maneuverability, which can make them great for watersports. While they are not all built specifically for watersports like the other three brands, the brand's jet boats can still make great wakeboarding boats. Some newer Yamaha boats also have a wave plate to create a cleaner wave for wakeboarding.
Tige
Tige boats are great for wakeboarding due to their cutting-edge technology. The hull shape and internal ballasts are ideal for wake sports. But Tige has also created a 3-tab system that can be deployed with a touchscreen to create an even larger wave.
The Z Class and RZX Class both have great wake boat options. And with great handling and speed, there is no doubt that you will have fun wakeboarding with a Tige boat.
Best destinations for watersports
Now that you have your top wakeboard boat picked out, the next step is to find the perfect place for your wakeboarding adventure! Wakeboarding through a new city can be a great way to discover a new place and create memories with your family or friends that will last a lifetime. Here are a few of our favorite places for wakeboarding around the world.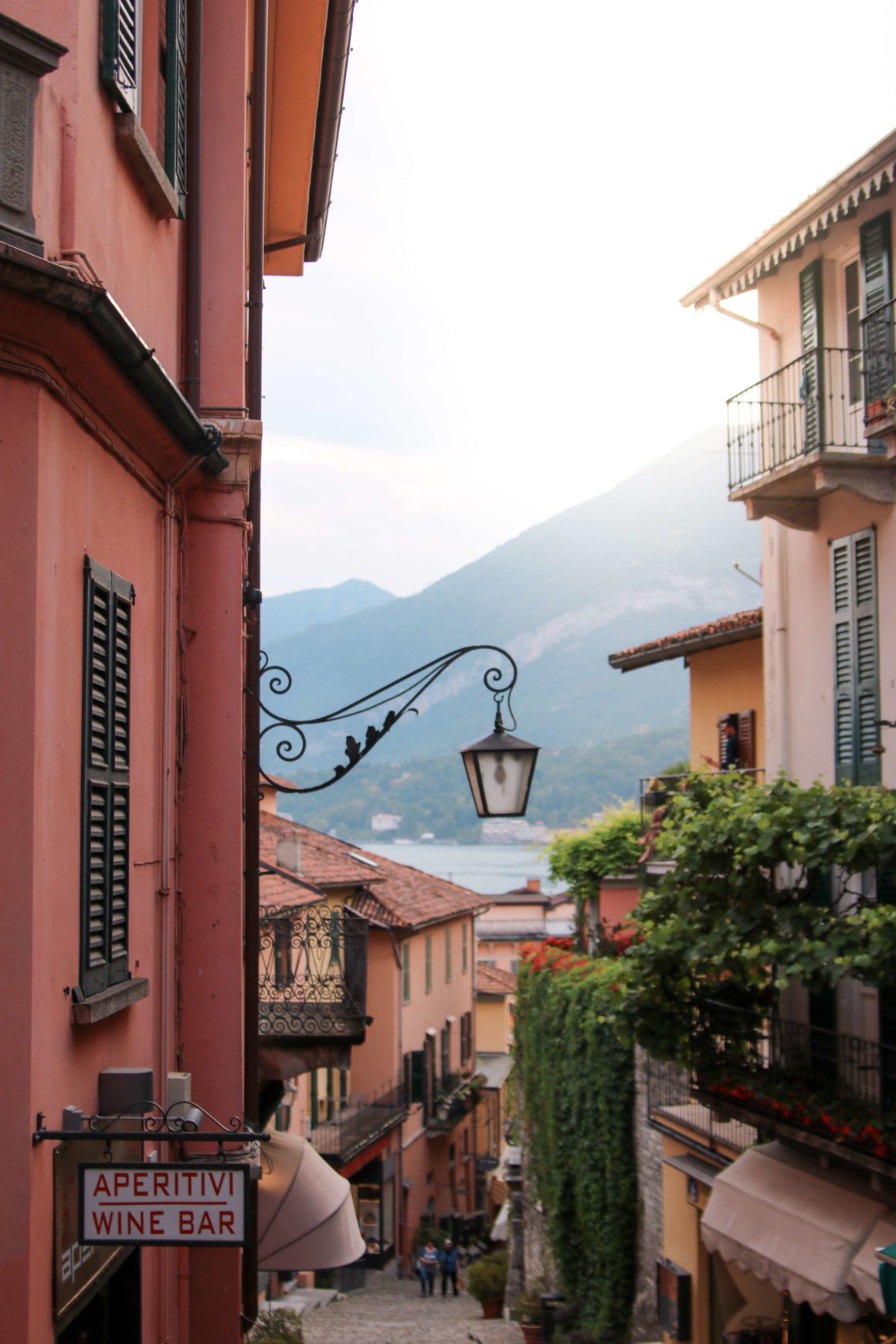 Lake Como, Italy
Most people usually associate wakeboarding with lakes so why not try wakeboarding at Lake Como in Italy? Nestled in Lombardy, Lake Como is the perfect place for watersports with calm waters and beautiful weather.
The best time for wakeboarding in Lake Como is from March to October when the water is the warmest and the calmest. The lake is 29 miles long and up to 2 miles wide so there is no shortage of hidden spots to explore and discover.
One of the unique aspects of wakeboarding in Lake Como is the opportunity to explore the charming Italian towns that dot the shoreline. When you're not out on the water, you can venture into these quaint towns and immerse yourself in the rich cultural heritage of the region. Lake Como offers a perfect blend of adventure and relaxation, making it an unforgettable destination for wakeboarding enthusiasts.
Cannes, France
If you're seeking a luxurious vacation in France coupled with vibrant nightlife, look no further than Cannes! With long stretches of sandy beaches and beautiful, sunny weather, Cannes is a popular place for wakeboarding and other watersports.
Cannes, located on the French Riveria, is renowned for its extravagant lifestyle and glamorous events, most notably the annual Cannes Film Festival. The city exudes sophistication, with upscale boutiques, elegant hotels, and Michelin-starred restaurants lining its picturesque streets. For those seeking a taste of luxury, Cannes offers an array of high-end amenities and services.
Unlike Lake Como, Cannes is already an established destination for wakeboarding. You'll be spoiled for choice of boat rentals and sports equipment when you take a vacation to Cannes for watersports!
The Bahamas
The Bahamas in the beautiful Caribbean makes a tranquil and tropical destination for a wakeboarding vacation. There are endless secluded bays with calm water that create the perfect spots for wakeboarding. And even better, with year-round warm weather and perfect water temperature, it will feel like summer no matter the time of year.
Whether you are an expert wakeboarder or trying the sport out for the first time, there is no doubt that you will find the perfect location to learn the sport or practice new tricks. And you might just end up wakeboarding beside sea turtles or other marine life!
When you're not on the water, you can explore the various islands, taste the Caribbean cuisine, and sip on a rum punch. Turn your vacation dream into a reality by wakeboarding in The Bahamas!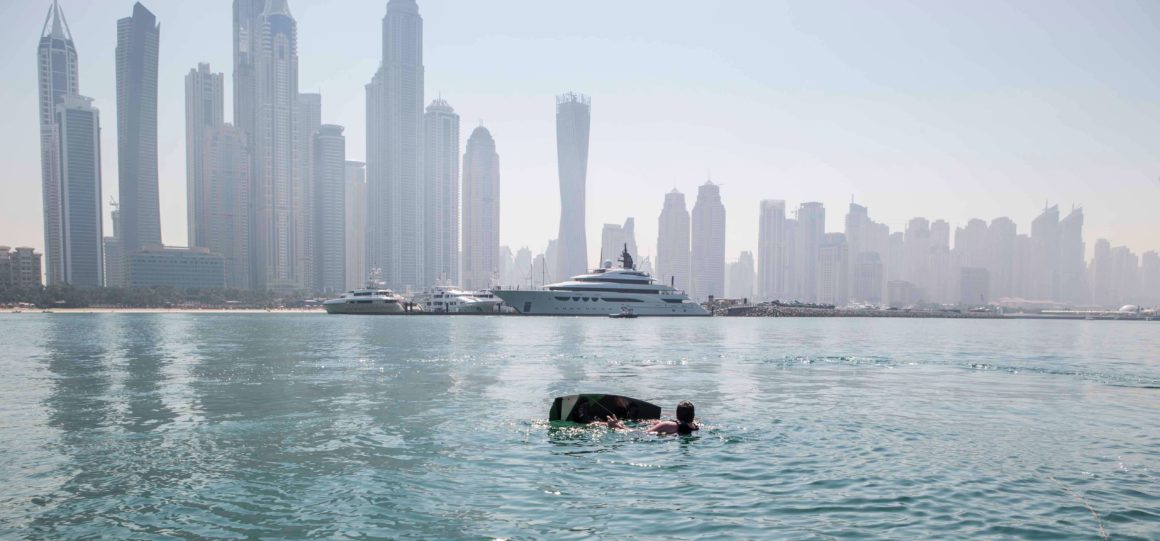 Dubai, UAE
Dubai in the United Arab Emirates makes another great destination for wakeboarding. With hot weather and warm water, you will naturally gravitate toward the water in Dubai. Who wouldn't want to wakeboard with the luxurious skyscrapers and cityscape of Dubai as the view?
Typically, watersports are practiced near Dubai Marina. The marina's strategic location provides protection from larger swells, ensuring calmer waters ideal for wakeboarding. Wakeboarders of all levels can experience and safe and exhilarating time while wakeboarding near the marina.
The juxtaposition of wakeboarding against the backdrop of Dubai's cityscape is a truly mesmerizing sight. As you glide across the water, you'll have the opportunity to witness the grandeur of the Burj Khalifa, the world's tallest building, and other architectural marvels in the skyline. Get ready to ride the waves, soak up the sunshine, and create unforgettable memories in this remarkable city of dreams!
Let your wakeboard adventure begin!
With your ideal boat and destination picked out, you are ready to set sail on a wakeboarding vacation that you will talk about for years to come! Rent your dream wakeboard boat in your bucket list destination and pack your bags. Are you ready for an adventure of a lifetime?