A capsized boat can be a terrifying experience that should not be taken lightly. The right preparation and safety precautions can help prevent injury or even fatalities. We will cover what a capsized boat means, what causes capsizing, and what should you do if your boat capsizes so you can rent a boat with peace of mind!
What does a capsized boat mean?
A capsized boat is a vessel that has turned upside down or on its side. This is usually due to instability caused by external factors such as waves, wind, or weight distribution. When a boat capsizes, it can be a dangerous and potentially life-threatening situation for those on board.
The water that enters the boat can make it heavy and unstable, which can cause it to sink completely or become difficult to right. In some cases, passengers may fall overboard and become trapped under the boat, making escape difficult or impossible. So it's essential to familiarize yourself with the cause of capsizing and what to do before skippering a boat.
What causes a boat to capsize?
Several factors can cause a boat to capsize, including environmental conditions, improper loading, and human error. One of the most common causes of capsizing is bad weather, such as high winds, large waves, and strong currents. These conditions can create instability in the boat and make it more susceptible to tipping over.
Another common cause of capsizing is improper loading or weight distribution. If too much weight is placed on one side of the boat, it can create an imbalance and cause the boat to tip over. This can happen when passengers or cargo are not distributed evenly throughout the vessel or when the boat is carrying too much weight.
Boats can also capsize due to human error, such as navigating too fast or failing to adjust the boat's position or speed. Inexperienced or intoxicated operators may make navigation errors or misjudgments that can lead to capsizing. Similarly, failing to properly maintain the boat or its equipment can increase the risk of capsizing due to mechanical failure or malfunction.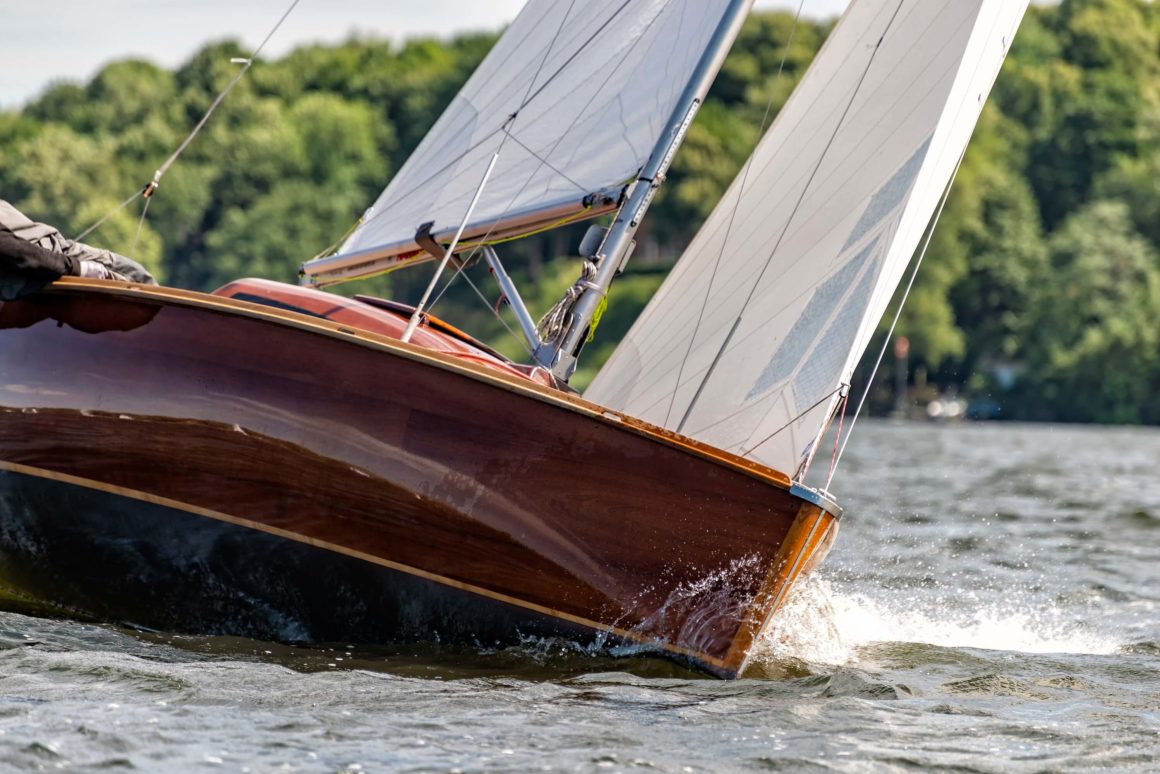 How to prepare for and avoid capsizing
What's important to remember is first, what to do to prepare and prevent your boat from capsizing. Always use the proper safety equipment, such as all crew members should wear a life jacket. Avoid consuming alcohol while navigating a boat. And do not do it alone if you do not have prior experience.
Check the weather before departing and avoid bad weather if possible. Pay attention to the boat's capacity limits and do not exceed them. And finally, stay vigilant. Be mindful of the weight distribution, of the weather conditions if they change, and keep an eye out for other boats and potential hazards.
What to do if your boat capsizes
If your boat does capsize, it's important to stay calm and act quickly to ensure the safety of yourself and your passengers. The following steps can help you stay safe and potentially prevent further damage or injury:
Stay with the boat: If possible, stay with the boat as it provides some level of buoyancy and protection from the elements. Cling to the boat and wait for help to arrive. If you're in open water, it's easier for rescuers to spot a capsized boat than individual swimmers.
Check for injuries: Check yourself and others for injuries. Attend to any injuries as necessary, and use first aid if available.
Call for help: If you have a cell phone or other communication device, call for help as soon as possible. Give your location and describe the situation as accurately as possible. If you're in an area with no cell phone coverage, use a whistle or other distress signal to try to attract attention.
Stay warm: If possible, stay out of the water as much as possible and try to stay warm. Wet clothing can quickly lead to hypothermia in cold water, which can be life-threatening.
Await rescue: Stay with the boat and wait for help to arrive. Try to conserve energy and avoid unnecessary movements that could cause further instability.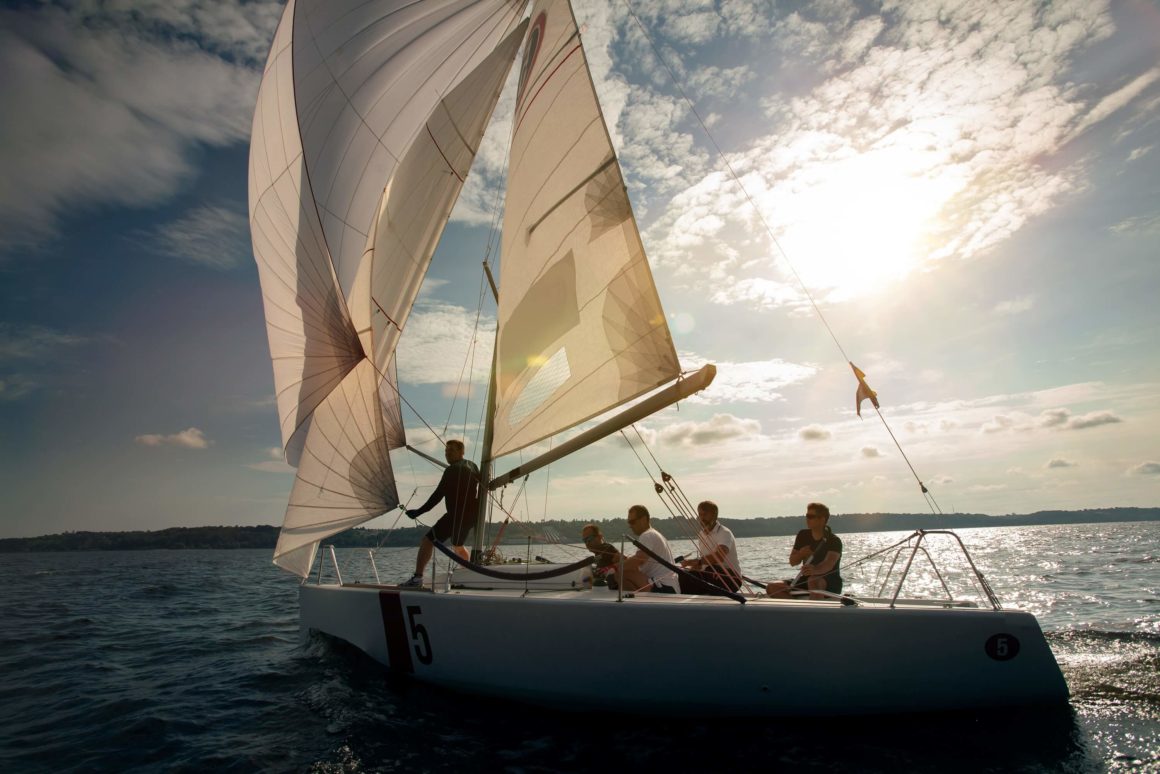 What to do if a sailboat capsizes
If your sailboat capsizes, you can try to right it. Here are the steps to attempting to right a sailboat:
Check for safety: Before attempting to right a capsized sailboat, make sure that everyone on board is safe and accounted for. Check for injuries, and make sure that everyone is wearing life jackets.
Position the crew: Depending on the size of the sailboat, the crew may need to climb onto the centerboard or keel to provide a counterweight and help right the boat. If there are more crew members than necessary, they should stay on the hull to keep it from flipping again.
Release the sails: Release the sails to reduce wind resistance and make it easier to right the boat.
Pull on the centerboard or keel: Pull down on the centerboard or keel to provide leverage and help right the boat. If the boat is small, this can be done by one or two crew members. For larger boats, more crew members may be needed.
Climb aboard: Once the boat is righted, climb back aboard and bail out any water that may have entered the boat. Check for any damage and make any necessary repairs before continuing on.
Capsizing occurs most often with which boat?
Capsizing can happen to any boat, but some types of boats are more prone to capsizing than others. Small boats, such as canoes, kayaks, and sailboats, are generally more susceptible to capsizing than larger, more stable boats like motorboats and yachts.
Sailboats, in particular, are often associated with capsizing incidents due to their design and the nature of sailing. When the wind catches the sails, it can cause the boat to heel (lean) over to one side, potentially causing it to capsize. Additionally, sailboats are often used in rougher water conditions, such as open oceans or large bodies of water with strong currents, which can increase the risk of capsizing.
That being said, even larger, more stable boats can capsize in certain circumstances, such as when they encounter unexpected waves or strong currents, or when they are overloaded or improperly loaded.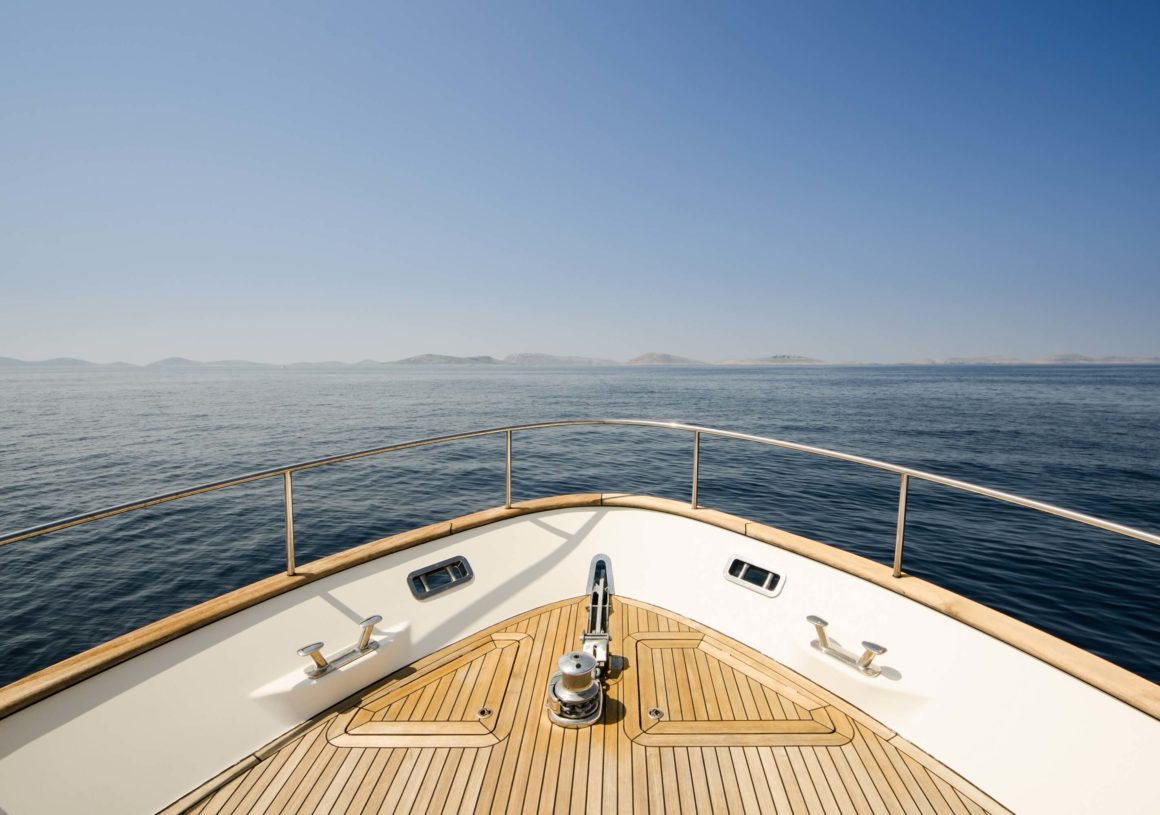 Safe sailing is happy sailing
Now that you know what you should do if your boat capsizes, you can rest assured that you will be prepared in case of a boating accident. What's important to remember is to use proper safety precautions to avoid capsizing.
If you are still unsure of your sailing experience, you can always choose to rent a boat with a skipper. This way, you will have a trained professional to help you stay safe and to have a relaxing sailing trip. Stay safe and happy sailing!