Ahoy there! Sailing is a thrilling and adventurous activity that people of all ages can enjoy. It's an exciting way to explore the world around us and immerse ourselves in nature. But like all sports, sailing has its own set of unspoken rules and etiquette that are crucial to follow. These guidelines with Nautal will teach you proper boat etiquette and ensure the safety of all sailors, protect the environment, and allow everyone to have a great time on the water.
Before You Depart
When it comes to packing for your sailing adventure, less is definitely more. Remember, space on board is limited so only pack what you absolutely need. Leave the excess behind and travel light!
Before embarking on your journey, it's crucial to establish clear rules and expectations for everyone on board. Talk about how to be mindful of pollution, smoking, noise, drinking, and appropriate behavior. Don't be shy to bring up anything else that's important to you or your crew. This is a fundamental part of boat etiquette.
It's always better to be safe than sorry. Before leaving port, make sure to go over emergency procedures with your crew. Review how to dock and undock the vessel, refuel it, and use the radio. Don't forget to also discuss the importance of wearing life jackets at all times.
Sailing Etiquette On Board
The skipper is the boss on board, and their priority is everyone's safety. While most skippers are laid-back and relaxed, always follow their instructions and listen to their guidance in case of emergencies. Showing respect to the skipper at all times is essential to boat etiquette.
Living in close quarters means you'll be sharing everything with your fellow sailors. Remember to be considerate of others and maintain a clean and tidy living space, including shared areas like the toilet, shower, and kitchen.
Fresh water is a precious commodity on board, so be mindful of your water usage. Talk to your crew about conserving water and make sure everyone understands the importance of using it sparingly for cooking, drinking, and washing.
If you're sailing without a crew, make sure everyone on board knows their responsibilities and tasks. For example, an easy task could be cooking dinner, while a difficult task could be handling the sails or operating the navigation equipment. Ensure everyone is confident in their duties to ensure a smooth sailing experience.
Keep the boat clutter-free by putting everything back in its proper place. Nobody wants to trip over dirty clothes, towels, or cushions lying around. By maintaining a tidy and organized space, everyone on board can enjoy a comfortable and stress-free sailing experience.
On the Water
Knowing the rules of the water is essential for a safe and enjoyable sailing experience. Always respect the "right of way" and steer clear of approaching boats, leaving plenty of space for larger vessels while also being aware of the wake that you create. Remember, safety comes first on the water!
Be responsible for the wake you create and avoid causing damage to other boats. Be aware of your speed, position, and sailing pattern, and adjust accordingly. Nobody wants to lose their lunch because of a big wake!
When passing a smaller boat, show courtesy by allowing as much space as possible and slowing your boat down. A little consideration goes a long way toward ensuring everyone has a great time on the water.
On the flip side, if a larger boat is attempting to pass you, slow down to allow them to pass more quickly. It's always better to let the bigger boats pass than to risk any accidents.
Remember to take care of the waterways you sail through. When sailing through pristine and clean seas, it's our duty to preserve their natural state and ensure we leave them in top condition. Avoid throwing garbage into the water, which can damage wildlife and pollute our seas. Sharing the waterways means taking care of what we emit into them. This is one of the top rules when it comes to boat etiquette.
Be a good Samaritan on the water and help fellow sailors when they need it. If you see someone having a hard time, do your best to lend a hand while also keeping your boat and crew safe. After all, we're all in this together!
Sailing Etiquette for Anchoring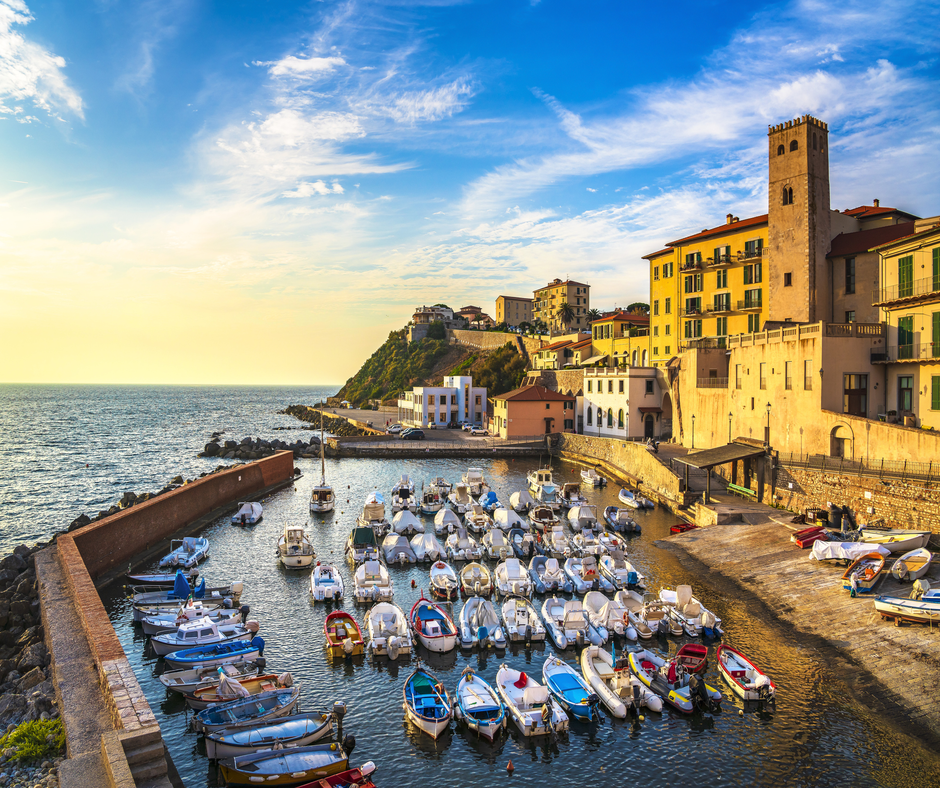 As you enter the harbor, take it slow and easy, and be mindful of the waves you create. No one likes to be rocked back and forth like a boat in a storm!
Don't be a boat hog and give other sailors plenty of space to drop anchor. You don't want to cause a maritime pile-up!
Remember, the first boat to drop anchor sets the swing radius. Respect that radius and give other boats a wide berth.
Always be a good neighbor. If you arrive at a dock with no dockhands in sight, lend a hand to your fellow sailors. Help them tie up and anchor their boats if you can.
Watch out for anchor drag! If you feel your anchor starting to slip, act fast! Try letting out more scope, or switch to a different type of anchor better suited for the seabed. If all else fails, it's time to find a new spot to anchor down.
Sailing Etiquette In the Harbor
Before arriving at the harbor, it's best to arrange for a mooring berth in advance to avoid complications or delays.
Respect others in the anchorage by being considerate of noise levels. If you plan to make noise or play music, anchor downwind of others to prevent sound from traveling and causing irritation. Being mindful of neighbors is a great way to demonstrate your good boat etiquette.
If you use a dinghy at night, avoid using the motor and use oars instead. Cruising around the harbor at night with a loud motor is considered rude and disturbing to others.
When fueling up your boat in the marina, be aware of other boats and sailors who need to use the dock area. If you need to get supplies or do other tasks, move your boat to a quieter docking area to make space for other boaters to fill up their gas tanks.
Keep the dock area clean and organized by cleaning up any lines, buckets, or hoses that are left in the middle of the dock or close to your boat.
Boating can be a wonderful and enjoyable experience, but it requires responsibility and respect for others and the environment. Following these sailing etiquette guidelines accumulated by Nautal will ensure that everyone has a safe and pleasant time on the water. Whether you are visiting Lake Como for the long weekend or in the South of France aboard your catamaran, let us all do our part to preserve the natural beauty of our waterways and be considerate of other sailors. Learn more about boating from our other blog posts!