Plan the ultimate yacht bachelorette party
You're planning a destination bachelorette party and you want it to be unforgettable. Then look no further than a yacht bachelorette party in Mexico!
In this tropical paradise, where tequila flows like a secret elixir and joy knows no bounds, bachelorette parties reach new levels of excitement. And with a private boat rental, you will create a fiesta that will go down in history for you and your bride!
Why have a boat party in Mexico?
There are so many reasons why a bachelorette party in Mexico on a boat is a great idea. Other than the fun and adventure that a boat charter brings, here are some other reasons why you should choose this option:
Affordability: You can rent a small motorboat to explore the surrounding area at a very reasonable price. Also, if you rent a boat with cabins, then you won't have to worry about the extra price of accommodations as you can sleep on the boat!
Privacy: With a private yacht charter, you can enjoy privacy and have quality time with your group. And if you book a luxury yacht, you might never want to leave with all the amenities you'll have on board!
Adventure: With a boat, you can see the surrounding beaches and islands. And if you're feeling extra adventurous, you can try various water sports!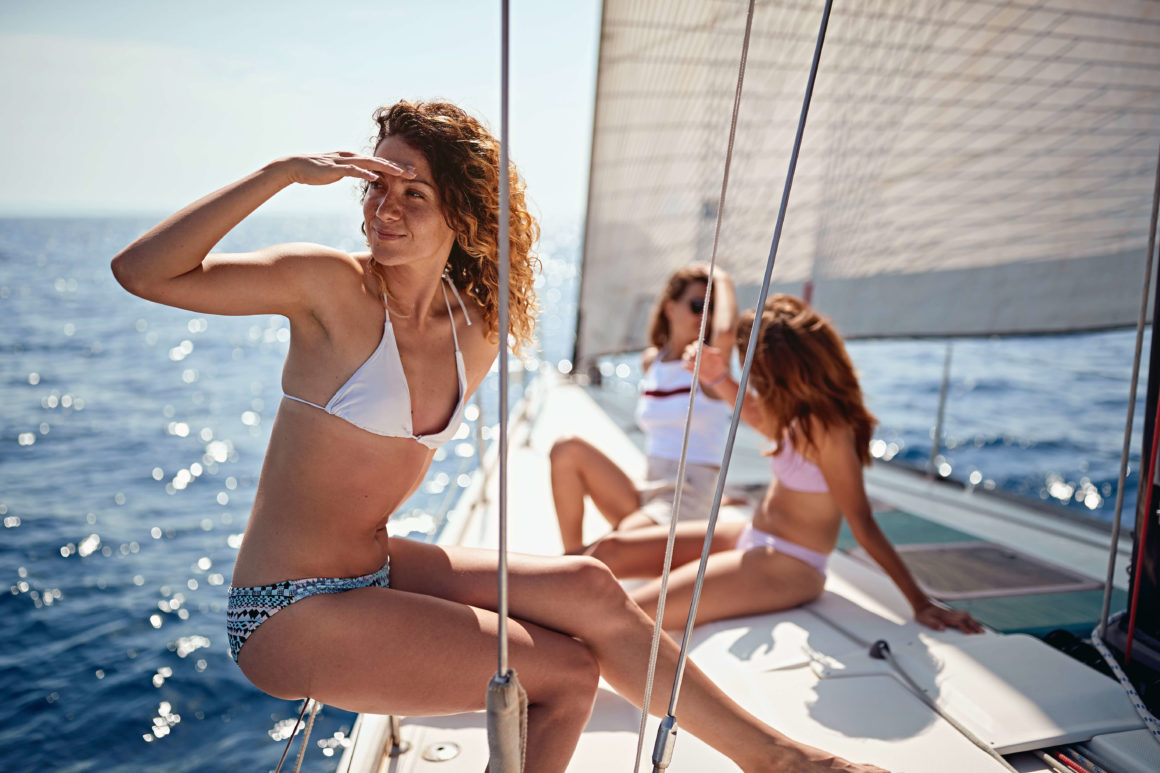 Activities and planning
It's always important to plan out your boat trip ahead of time to make sure you visit everything you want to see and are prepared to have a fun bachelorette party! Here are some things to consider.
Theme
Every bachelorette party needs a theme. You can choose "last sail before the veil" or "let's get ship-faced" depending on the energy for your trip.
Water activities
You may want to plan ahead on the water activities that you want to do to ensure that the boat comes with the necessary equipment. Wakeboarding, snorkeling, and other water activities are always perfect activities to do in Mexico!
Itinerary
Plan out an itinerary with what sights you want to see and the day's activities before you set sail. Don't forget to schedule water breaks!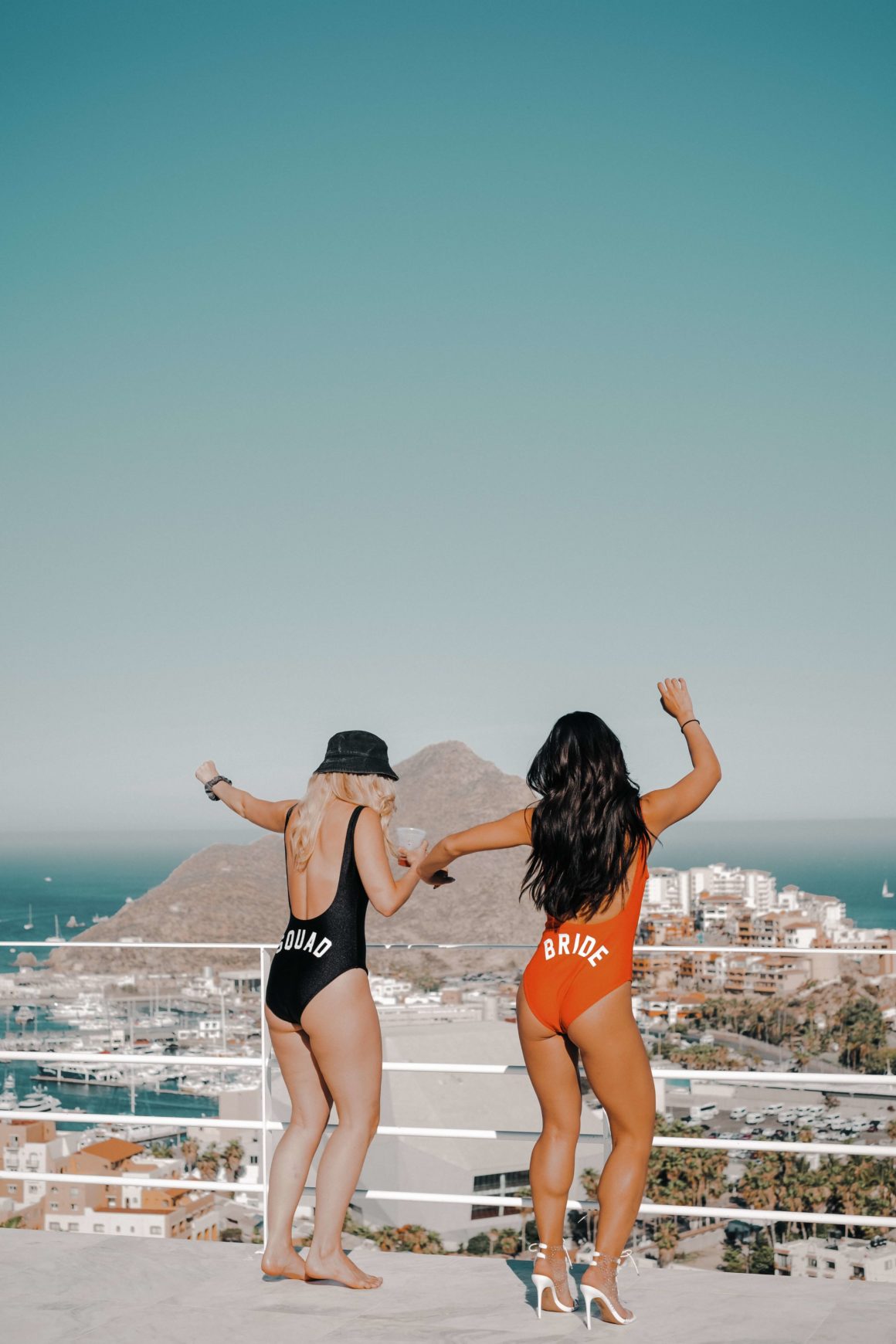 What to bring and pack
Now that you have the theme and itinerary, the next question is what should you bring on the boat? In order for you to have a relaxing, fun, and safe trip, here are some of our suggestions on what to bring.
Matching outfits
Having matching outfits is always a fun addition. You can order bathing suits to go with your yacht party theme!
Food and drinks
Check with the boat owner before parting on your boat trip to see if any food and drinks are included. You should also bring any extra snacks, water, and cocktails that you may want.
Decorations
Bring some decorations to go along with the theme! Banners, pool floaties, hats, veils, and tumblers make perfect decorations and party favors.
Essentials
Do not forget the essentials. Bring sunscreen, sunglasses, towels, and maybe a speaker if your boat doesn't already have one. Do not forget to curate your playlist pre-departure!
The best cities for a yacht bachelorette party
Mexico is filled with amazing coastal cities to host your yacht bachelorette party. Our top recommendations are Tulum, Cabo San Lucas, and Cancun. All these cities offer beautiful beaches and enchanting destinations nearby to sail to. Additionally, these cities are known for their all-inclusive resorts, spa treatments, and beach clubs for when you are back on land!
Each of these cities has its own charm and atmosphere that make it a great bachelorette destination. So depending on what experience you are trying to create for your bachelorette party, the ideal city for you will differ. Here is a bit about each location.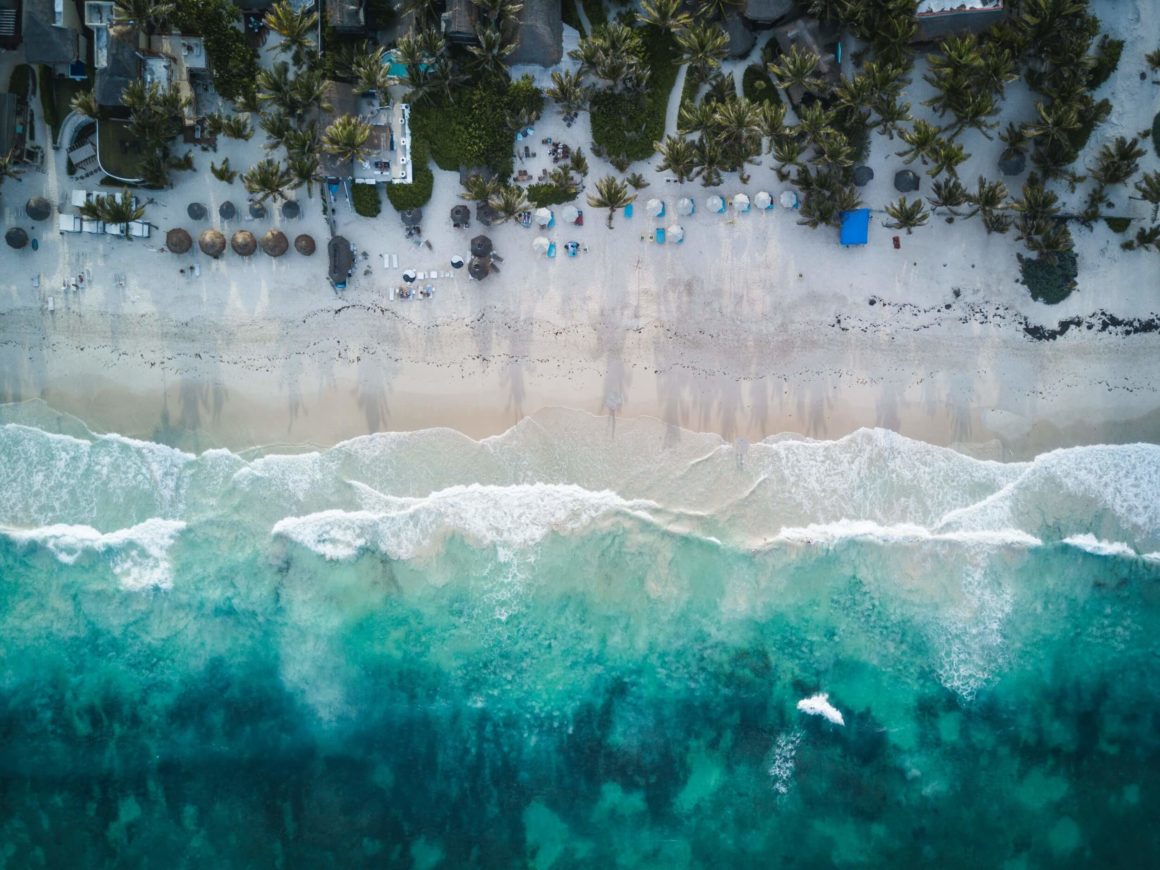 Tulum
Tulum is the perfect spot for a quieter, laid-back bachelorette party. And it is usually less crowded than the other two destinations. Picture you and your friends doing yoga surrounded by the greenery of nature with striking turquoise water in the background after a day on the boat. Tulum is truly a paradise waiting to welcome you to your bachelorette party!
Tulum is also great if you want to take a day for history and sightseeing. There are several ancient Mayan ruins to discover and explore nearby. And if you want a fun night out, there are lively nightclubs that will ensure you have a fun time. And best of all, you can enjoy the peace and quiet of Tulum as you recover the next day!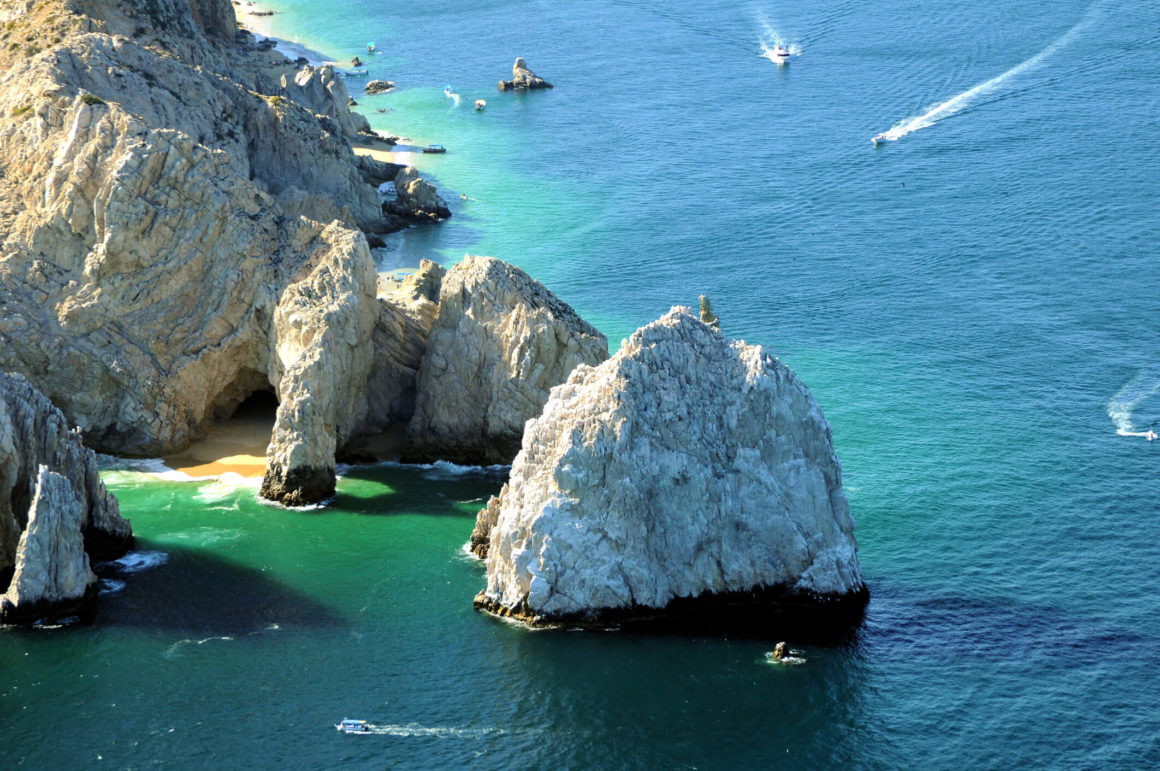 Cabo San Lucas
Cabo San Lucas in the region of Los Cabos in Baja California is where the mountains meet the desert meets the ocean. It is absolutely beautiful and has a very different terrain from the other two destinations, but with just as beautiful beaches and sailing opportunities! A must-see is the rock formations at Land's End.
While this city has nightclubs that are world-famous, it also is the place to go for food lovers! In downtown Cabo, you can get a taste of the local culture with the various restaurants, bars, and shopping.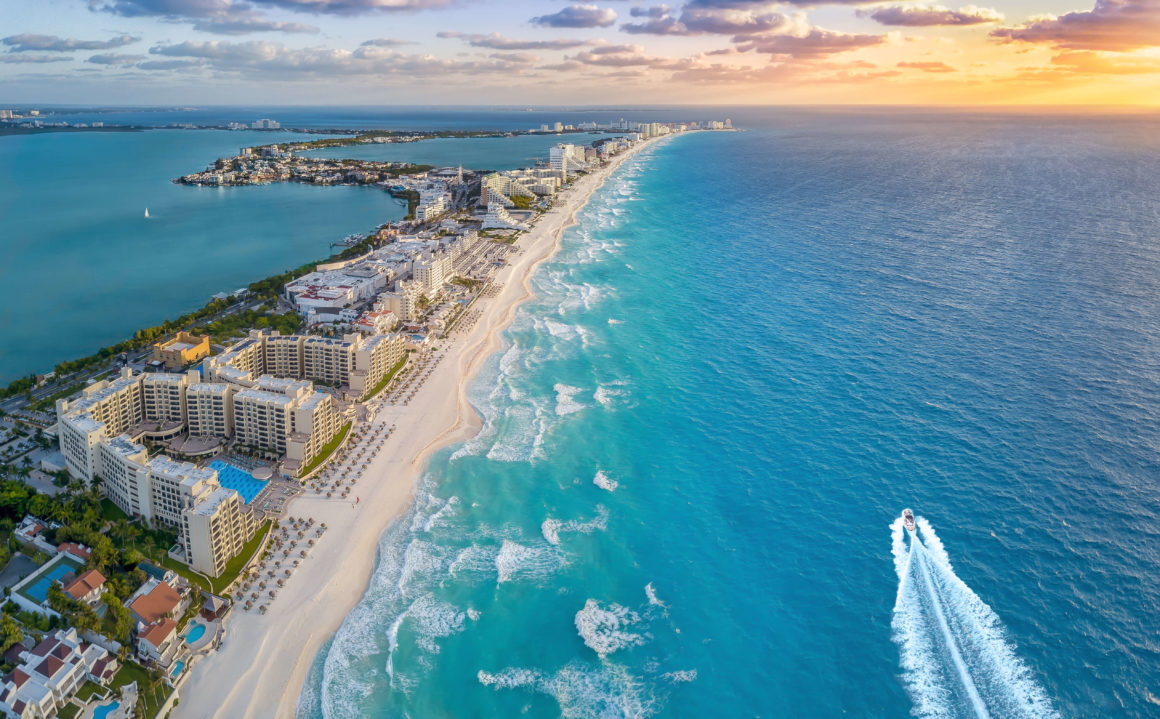 Cancun
Cancun is equally as gorgeous and unique as the other two locations. You can explore nearby white sandy beaches and islands on your boat rental, such as Isla Mujeres and Playa del Carmen. Cancun welcomes you to the beauty of the Caribbean Sea with turquoise waters and tropical weather!
However, back on land, Cancun is famous for the Hotel Zone, a tourist strip along the beach with hundreds of hotels, endless shopping, and famed nightclubs. Cancun is your destination if you are looking for a wild bachelorette party with some of the best nightclubs there are, as it is quite known for its party scene.
Get ready for a bachelorette party of a lifetime!
Now that you've picked your destination in Mexico, booked your boat, and set the theme, all that there is left to do is pack your bag and get ready for a bachelorette party of a lifetime! A yacht bachelorette party in Mexico is the ultimate way to spend quality time with your special bride, celebrate her marriage, and create unforgettable memories!