Corfu…an idyllic island paradise in the Ionian Sea with a jaw-dropping coastline and beaches that go on for miles. A sailing trip to Corfu is sure to deliver on all accounts. Whether you want to visit other nearby islands, practice water sports, or simply relax, there's no better place to visit. Given the plethora of breath-taking beaches at your disposal, it can be difficult to decide which to make your base for your week-long luxury cruise in Corfu. With this in mind, we will talk about all the best beaches in Corfu, to aid your decision.
Agios Georgios
Agios Georgios is one of the best beaches in Corfu for families. With waters that remain calm most of the time, kids will love to splash around in the shallows. It can get a little busy here in high season, but it's never too busy to find your perfect spot on the sand to relax on. It is also a great spot for anyone who wants to try windsurfing, with near perfect wind conditions. The beach is not only easy to access, but also has a good amount of beach facilities and tavernas. This makes it easy to grab a bite to eat when you get hungry.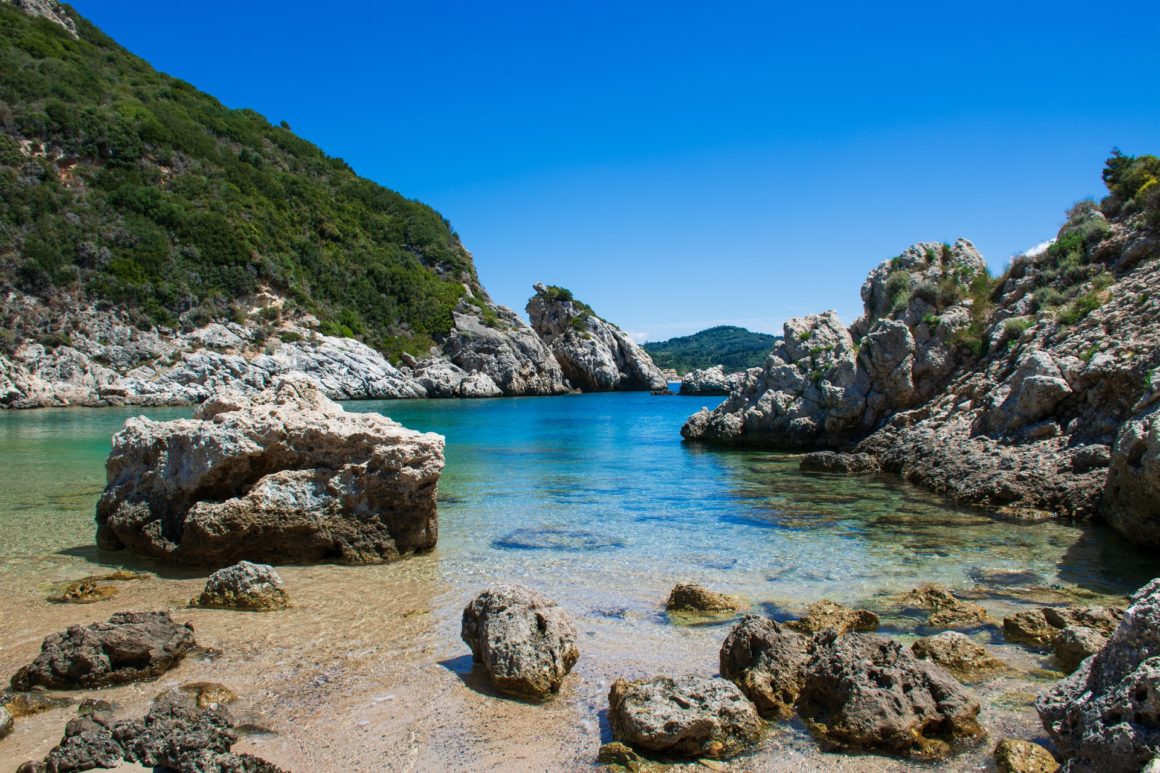 Agios Spiridon
Like a few of the other selections on the list, this beach is ideal for families with young children. Blessed with shallow waters and soft sand, it offers up one of the safest beach environments you can find on the island. There are also sun loungers for the adults and umbrellas that you can hire, which offer ample protection from the sun. There is a wide selection of eateries to choose from when you get hungry and a playground where the children can play if you want a few moments peace. The thing that makes Agios Spiridon truly unique is the inland lake, which provides a nice walking route when you get fed up with the sun and sea.
Agios Stephanos
Agios Stephanos is a bit further off the beaten track than many of the other beaches on the list but that's precisely why it makes our list of the best beaches in Corfu. Given its slightly more remote location, it is a fantastic place to escape the crowds of holidaymakers. The silky-smooth sand of this beach makes it the perfect place to relax in peace. On a clear day, you might even be able to catch a glimpse of Mathraki Island, which is just a short distance away.
Glyfada
Of all of the beaches in Corfu, this is definitely one of the most developed. Blessed with the perfect blend of great scenery and fantastic facilities, it's no wonder this beach is so popular. If you like to play volleyball, this is the beach for you, and many Greek tourists even come here just to watch and participate in the numerous volleyball tournaments. It is also a fantastic place to watch the sunsets, given its location on the west coast.
Longas
Also known as Peroulades, this beautiful beach lies on the northwest tip of Corfu, just a short distance from Sidari. This beach is one of the main reasons why a boat rental in Corfu is such a fantastic idea. The only way to reach this beach other than by boat is to walk down a steep path from, the top of the cliffs that flank it. This beach, while lacking in facilities, is dubbed one of the best beaches in Corfu because of the spectacular sunsets, that cause tourists and locals alike to come flocking in the late afternoon. The cliffs also mean that there is plenty of shade on this beach, especially in the morning.
Gouvia
Located on the east coast, just north of Corfu town, Gouvia is home to one of the best yachting marinas in Corfu, making it the perfect beach to visit by boat. While the beaches can get quite busy, especially in high season, the wealth of water sports opportunities really makes up for the crowds. Whether you want to try paddle boarding, windsurfing, or even water skiing, this beach is the one for you.

Acharavi
This is another of the best beaches in Corfu for families. The waters at Acharavi are shallow and calm and sparkle as they catch the light. With respect to many of the other Corfu beaches, this one is fairly well developed, offering many water sports activities for those who want to try something new, and a selection of beachfront tavernas for when you get hungry.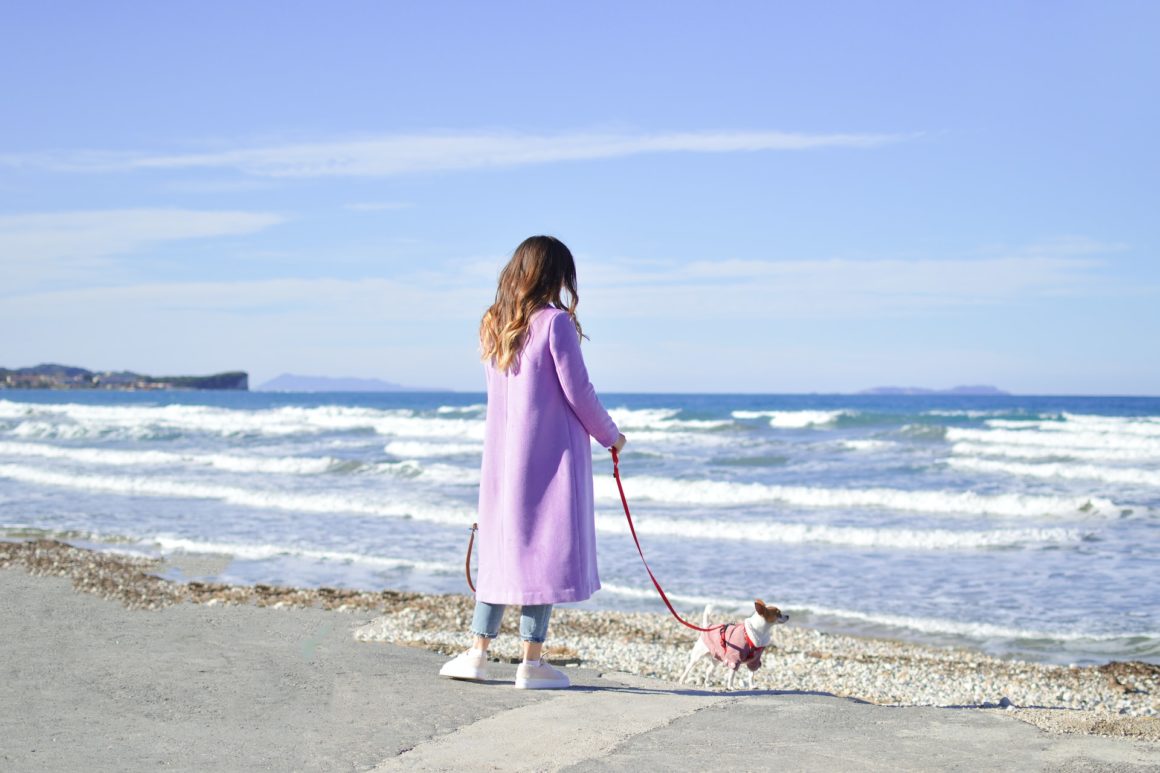 We hope you found this blog interesting an informative. If you have any questions, feel free to get in contact with us. Meanwhile, if you want more inspiration for what you can do when you go sailing in Corfu, read this blog.