Have you ever explored Barcelona from the sea? Renting a boat and enjoying a private sailing trip along the Barcelona coast is a totally different way to get to know the city and we can guarantee that it's worth it.
Barcelona is full of fascinating places. Neighborhoods such as the Gothic Quarter, the Born; monuments such as the Sagrada Familia; mountains such as Montjuic or Tibidabo; emblematic and characteristic places such as Las Ramblas and countless other places. This is what makes Barcelona one of the most visited and appreciated destinations by tourists, not only from our country but also from the rest of the world.
And now, thanks to nautical tourism, you can rediscover the city by sailing through Barcelona and nearby areas!
In today's article, we want to share the experience the Nautal team had on board, thanks to Sara, one of our boat owners.
Sara has a fleet of 16 boats (mainly yachts, although we can also find ribs and a sailboat) distributed in ports in Barcelona, Girona and the Balearic Islands.
Sailing through some of these destinations with them sounds good, doesn't it?
Starting our adventure on board
The first thing to say is that sailing is one of the safest, if not the safest, way to travel nowadays. Onboard the boat rental of your choice, enjoy your very own private sailing trip. You only share the space with the people you have chosen to sail with (and the skipper and crew if you have hired them).
What's more, once onboard enjoy all the luxuries and comfort possible! Not even the sights from land are needed anymore with the spectacular ones you will enjoy from your boat.
We are almost ready to embark, now we just need to choose the boat that best suits our needs. Among Sara's fleet, we were lucky enough to be able to get on board her fantastic sailboat and enjoy the beautiful sunny day sailing Barcelona. A perfect day for hoisting sails and enjoying the most authentic sailing experience. This 14-meter Jeanneau Sun Odyssey can accommodate up to 12 people and has a cosy interior dining area, 4 cabins, and 2 bathrooms to make your stay, especially if you charter for weeks at a time, as comfortable as possible.
Although there are many options available:
3, 2, 1… and sail!
Once we set sail, the real adventure began. We were accompanied by Martín, an expert skipper who navigated our sailboat. He allowed us to sail along the spectacular Barcelona skyline in a totally unique way. The Nautal team did not have to worry about anything… all we did was enjoy the extraordinary views. Martin also answered all our questions, which helped make the experience even more enriching.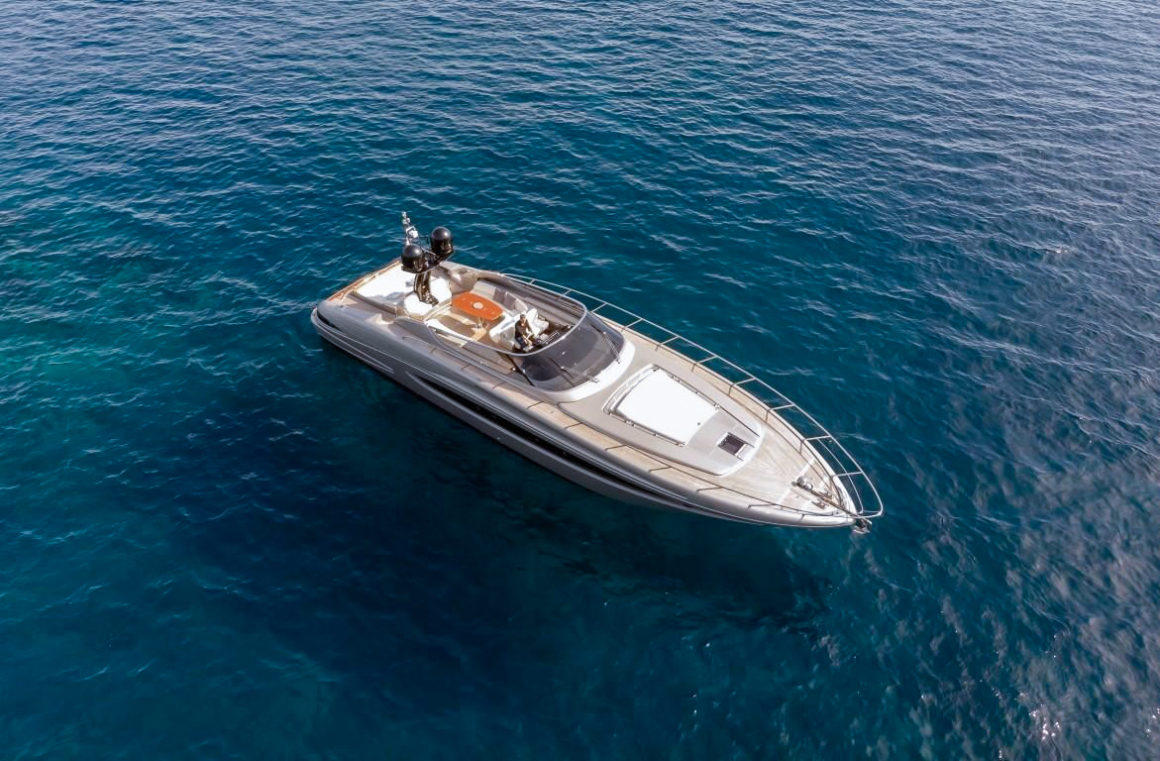 From the port, you can see incredible views of Montjuic, as well as Barcelona's characteristic architecture! As we sailed out of the port, we left behind hundreds of boats, a picturesque postcard to remember!
The cruising was relaxing, the sea calm and the sun shining on Barcelona. Our favorite music was playing as we pass by Playa de San Sebastián, Sant Miquel, and, finally, Barceloneta. Although it is still spring, the beach and the promenade were full of people. This is another good reason to hire a boat and enjoy a private sail! From the deck of a boat rental, it is as if the city was all to ourselves. You can see Sagrada Familia, Parc de la Ciutadella, and, in the background, the imposing Tibidabo, crowning the Barcelona skyline.
The Barcelona coastline is even more majestic from the sea. The combination of majestic monuments like the Sagrada Familia, modern buildings like Torre Glòries, and the lively nature of the Sierra de Collserola Natural Park make the landscape a sight for sore eyes.
We continue our private navigation through the Olympic Village. Its modern architecture, famous nightclubs and beautiful boats can be found in the Olympic Port. Accustomed to seeing this area on foot, you would never imagine that it changes so much from the water! But the magic from the city makes it seem like you are in a completely different place in the world.
We continue sailing along Bogatell beach and anchor at Llevant beach. It is the perfect moment to sunbathe, relax or enjoy a good dip.
If we continue sailing north we reach Badalona and Costa del Maresme, with beaches, coves and landscapes of great beauty.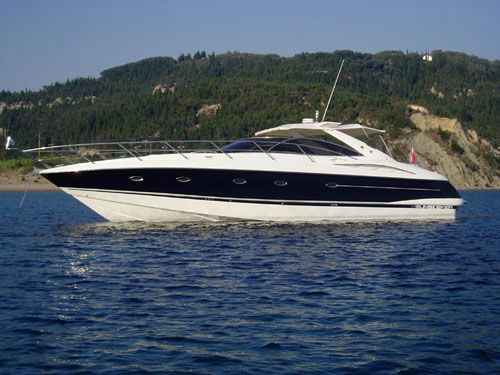 Other destinations to enjoy private sailing
If you're planning a weekly charter, rent a yacht and continue up to Blanes, where Costa Brava begins! This coastline is home to some of the most beautiful coves and beaches in Spain. With warm, crystal-clear waters, rugged landscapes and wild nature. The best thing about them? Many of them are small and hardly or not at all accessible by land. So accessing them by private boat will give you the privacy and secluded Spanish cove your heart desires.
Another of the most popular options for lovers of nautical tourism is a trip to the Balearic Islands. A boat hire in Ibiza is one of the most popular destinations, so don't miss out! The captain of our sailing boat recommended this pleasant and beautiful route! He described it as easy and quick to do from Barcelona. And so you can also enjoy another of the jewels of Spanish nautical tourism; the Balearic archipelago.
What's more, the boats used for this type of private sailing have all the luxuries and comforts possible! This makes the trip feel like a moving all-inclusive resort. Not only due to the beauty of the scenery but you'll also feel better than at home onboard one of these vessels.
An experience to repeat!
Back at the port, we were very happy. Barcelona is a city that has a lot to offer even from the sea. Without a doubt, renting a boat is a great way to spend a daily rental and enjoy the Barcelona skyline. Or why not visit a nearby beach or sail towards the Costa Brava? You can also decide to head towards any of the Balearic Islands! These are excellent ideas that everyone should try at least once. If you can count on the professionalism and hospitality of people like Sara's team, you will surely feel at home.
And seeing that nautical tourism is becoming more and more fashionable… why not hoist sails this summer? Sara and her magnificent team are waiting for you with their entire fleet at Marina Vela Barcelona.
Ready for the adventure of a lifetime onboard?