Malaga is one of Andalucia's most popular holiday destinations! The amazing cultural area has many events happening year-round and things to do and see, you are sure to fall in love with your Malaga holidays. Whether you choose to stay in Malaga or discover more of the Costa del Sol a boat rental with Nautal in Malaga or around the world is what you need!
Malaga's main attraction, especially during the summer months is the vast amounts of beaches around the city. We narrowed the places to go with your Malaga boat rental going from the closest to the furthest places to visit.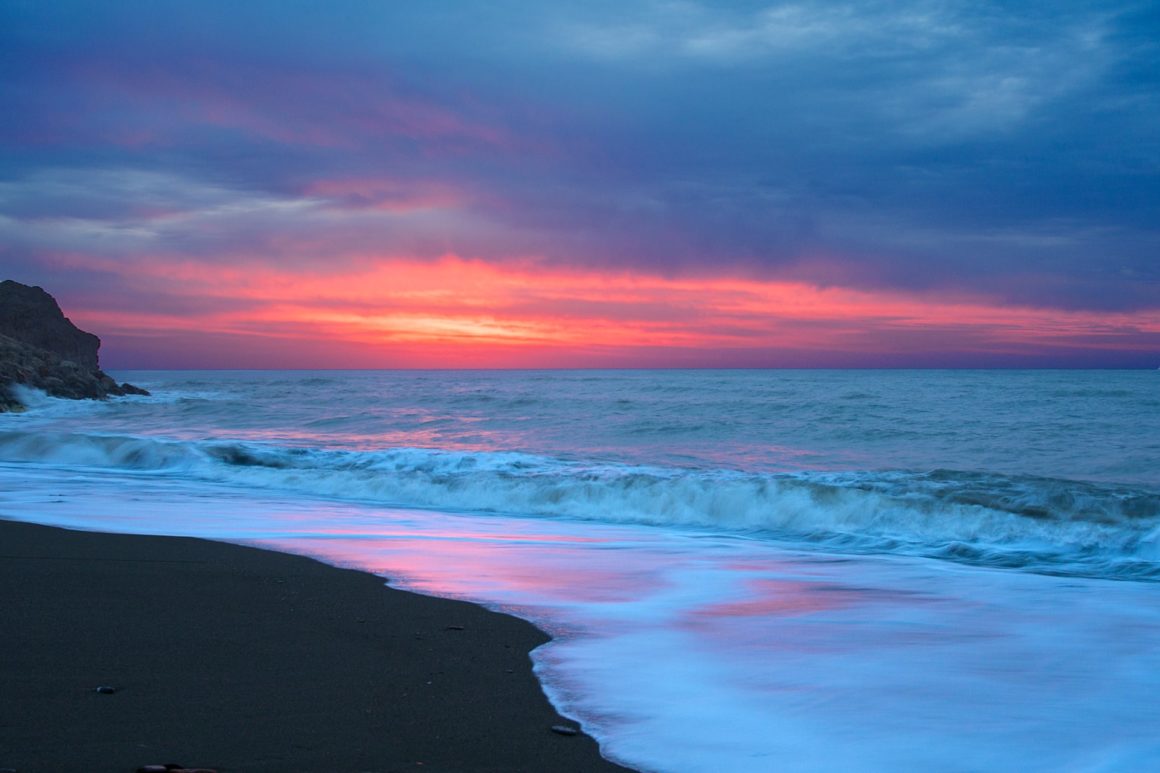 Beaches in Malaga City
The first thing you should check out during your Malaga holidays is the beaches that are nearest to the city! If you are planning a day rental, this is also a great choice to check out the beaches in Malaga.
The most popular beach is Playa de la Malagueta! This beach is great if you're looking to moor and have some drinks at the local bars, called Chiringuitos! The long stretch of sand, colorful buildings, and mountains towering over the city are views you can't miss onboard. This is a popular choice for tourists and the beach can get crowded.
A bit further out from the city center is Playa de las Acacias! Just east of the city center, this beach is located in a fishermen's village, Pedregalejo. There is a certain old-world charm in the village with its picturesque and local atmosphere.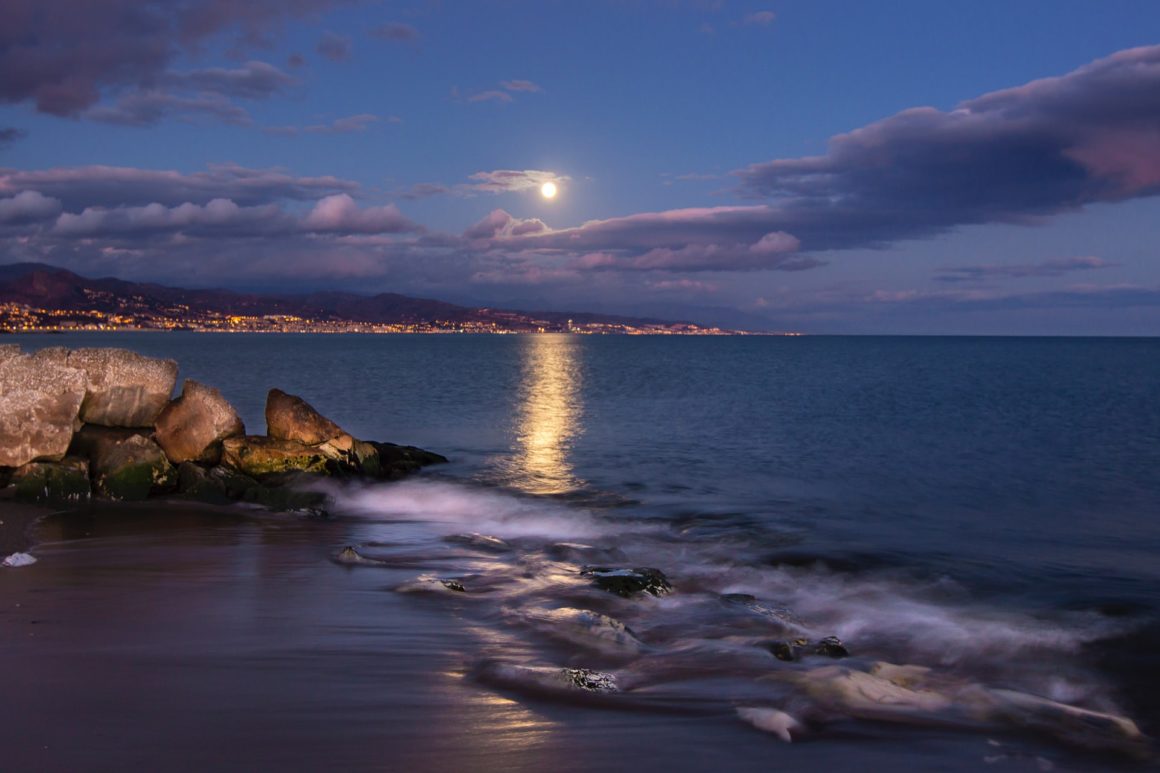 Malaga Province
During your Malaga holidays, a weekly rental is a great way to explore Costa del Sol's beaches and amazing towns close by! If you rent a yacht, catamaran, or sailboat you'll be amazed by your moving hotel- with more freedom to visit more places while onboard.
A beautiful town to visit in Malaga's province is Nerja! The beaches in Nerja are some of the best in Malaga's region. We recommend sailing along Nerja's coast where you will find numerous beaches worth visiting. Whether you are looking for a quiet secluded cove or a buzzing beach you are sure to find it in this area.
Another great beach to check out is Playa Peñón del Cuervo in Malaga. Going past the old fishing villages, you will eventually find this amazing beach. This beach is particularly popular with the locals. There are many celebrations and get-togethers onshore making it one of the best places to meet local people.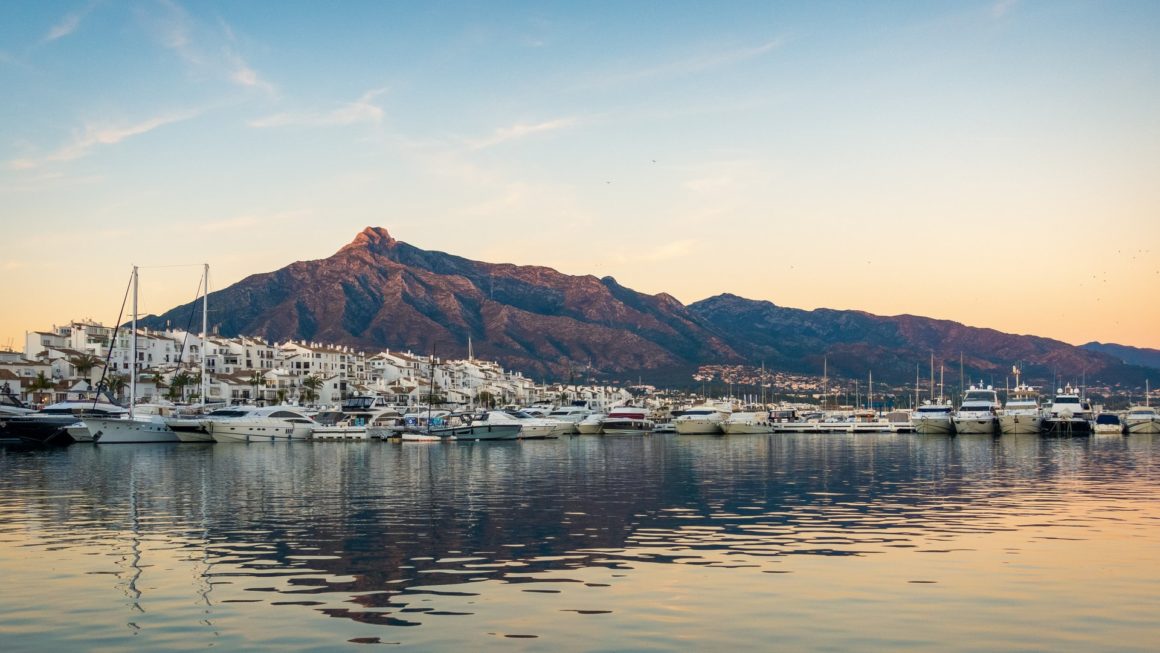 Beyond Malaga
Other great places to visit if you have a weekly charter in Malaga are Marbella, Fuengirola, Benalmadena, and Torremolinos.
Marbella's chic, sun-drenched beaches are a one-of-a-kind area. There are many beaches to visit in this area such as Playa de la Levante, El Fuerte and La Fontanilla. There are also more secluded beaches you can discover. The best part is that with your Malaga boat rental you are more than set to find them!
Fuengirola, what was a tiny fishing village, has become a vibrant city full of character. The delicious restaurants, bussing bars, or fabulous beaches make this is a great place to visit during your rental.
Benalmadena is considered to be a municipality in the province of Malaga. The town has many different types of beaches from sandy to rocky, secluded coves, and more. If you head towards Torremuelle there are quieter and emptier beaches for you to discover.
Last, Torremolinos is another great place to stop to beach hop and see the picturesque town. Some amazing beaches to check out includes Playamar, Los Alamos, La Carihuela and Montemar.
A boat rental in Malaga gives you the freedom to explore more while enjoying the sunshine and sea. No matter what type of rental you choose. Don't miss out!