Rocky coves, sandy beaches, and delicious food- find out more about what are the best beaches in Sardinia. It is no wonder Sardinia vacations are so popular all around the world. Whether you want to snorkel or paddleboard there are many hidden and secluded beaches to discover on board your boat rental.
Renting a boat in Sardinia can give you the freedom to explore beaches that are more difficult to get to by foot or by car. Find your perfect paradise, for you and your family or friends. Don't miss out on your Sardinia boat rental.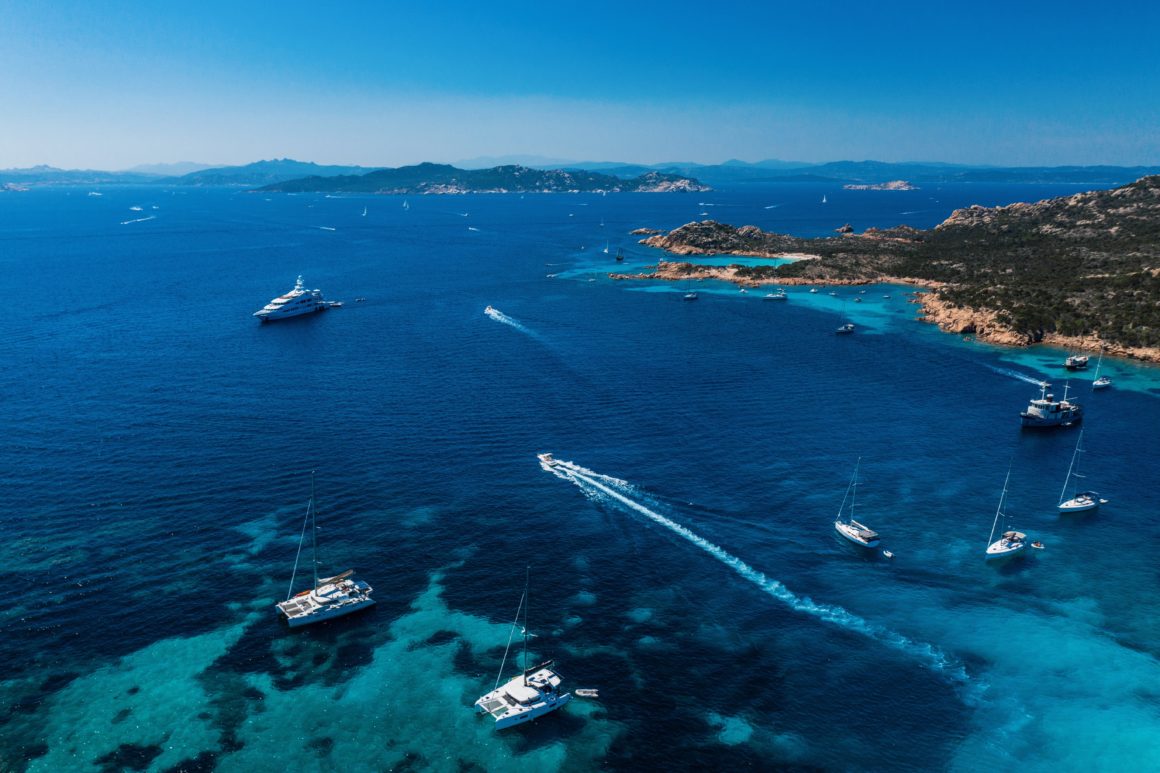 Sardinia Beaches for snorkeling:
Starting from the southwest coast, Cala Domestica is one of the best beaches in Sardinia. This picturesque snorkeling spot surrounded by limestone cliffs and low sand dunes is the perfect place to drop your anchor. There is plenty of fish in the water and two caves in which you can swim into giving you that thrilling experience you are looking for. This cove is easy to access so it can get crowded.
Instead, Cala Zafferano is one of the hardest Sardinia beaches to reach. This beach can only be accessed by boat and during the summer months, making it secluded and special for those who are looking for private remote beaches. White-pink sand, corals, Mediterranean vegetation and shades of blue, what could be missing? To get to this blissful beach you can start from Capo Malfatano or Porto Tramatzu.
Cala Goloritz is at the base of a ravine, meaning you can only get there by boat or hiking. White sandy beaches and turquoise waters are breathtaking with the water so clear you can often see the ocean floor. Snorkeling here is a great way to enjoy yourself with different rock formations and fish species. Sail along the coast of Baunei and explore the diverse marine life including octopus and sometimes even dolphins! Hidden bays, ancient wrecks, and caves pirates used to hide in, you are sure to fall in love with this cove.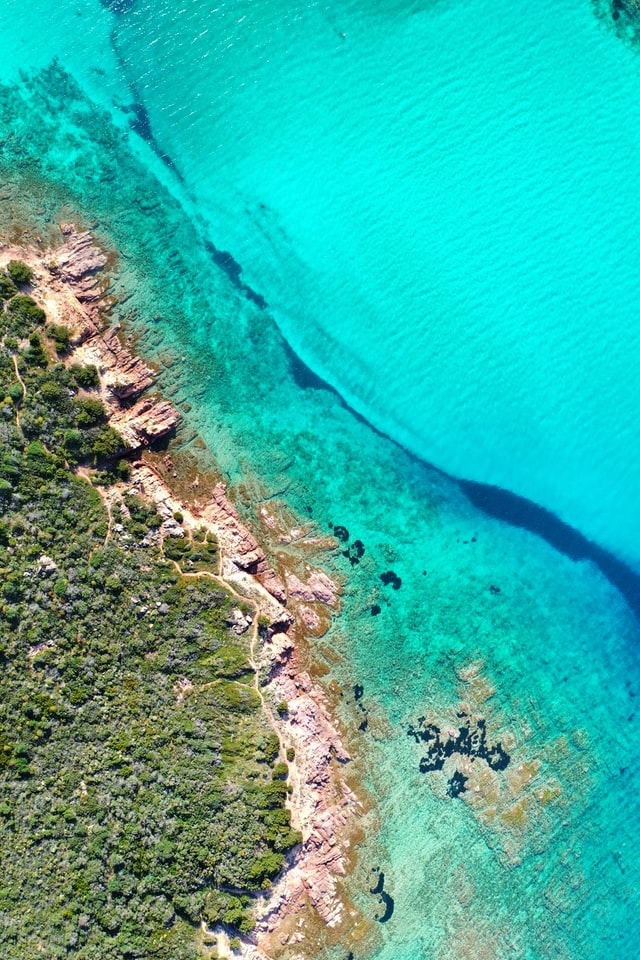 Best beaches in Sardinia for families
La Caletta is a charming seaside town in east Sardinia. This traditional town has a delightful cuisine, blue waters and white powdered sand that goes for kilometres. This is a great place to head if you want to sail, wakeboard or surf during your rental. This beach is known for its being windy making it an ideal place to practice these watersports!
Next, with shallow and transparent water, the whitest sand dunes, and forest pines, Porto Pino is another one of the best beaches in Sardinia. There is a romantic touch to this enchanting beach which comes to life during the summer months. Crystal clear water will great you at this beach, perfect for families with children.
Lazzaretto beach in Alghero is home to some of the best beaches in Sardinia. Lazzaretto is a local favorite with beautiful sandstones and Mediterranean pine forests. This water is incredibly clear and shallow making it a perfect beach for children to play in. With beautiful views of Alghero in the distance and Torre del Lazzaretto, an ancient tower made with local limestone, this is a beach to remember!
Visit Sardinia and explore beautiful beaches. These are some of the best beaches in Sardinia to go snorkeling and for families to go with kids. There is something for everyone when you sail Sardinia.