Experience true Caribbean beauty
Martinique is made up of rugged islands, located in the Caribbean, but with one of the most beautiful and safest bays. It is also a part of the Windward Islands. Here you will find those secluded coves you have been searching for. Like many other islands in the Caribbean, Martinique is perfect for swimming and snorkelling with beautiful reefs and exotic fish. The whole island portrays beautiful scenery, jagged peaks and unspoiled fishing villages. If you are a fan of unusual flowers and wild fruits then don't miss this special island. The most exciting part about it however, is that you can discover all of its beauty easily by boat. Have a look at our recommendations to plan your Martinique holidays. Click here to find out about different routes you could take to plan your ideal sailing itinerary around Martinique.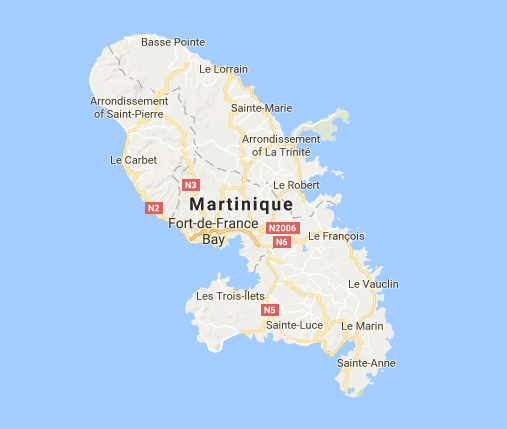 Discover the Caribbean island with French flair
Martinique is often described as a real taste of France in the Caribbean. The spoken languages are French and Creole and they also use the Euro currency. The capital, Fort de France lives up to its description, as it poses every aspect of the French culture, with particularly great style and charisma. The city offers the latest goods from France and has art galleries, theatres and museums characterizing the French culture. You may even spot old men playing boules in the square and unmistakably French cars passing you by. If it wasn't for the missing Eiffel Tower and the prevailing tropical climate you may even mistake yourself for being in Paris.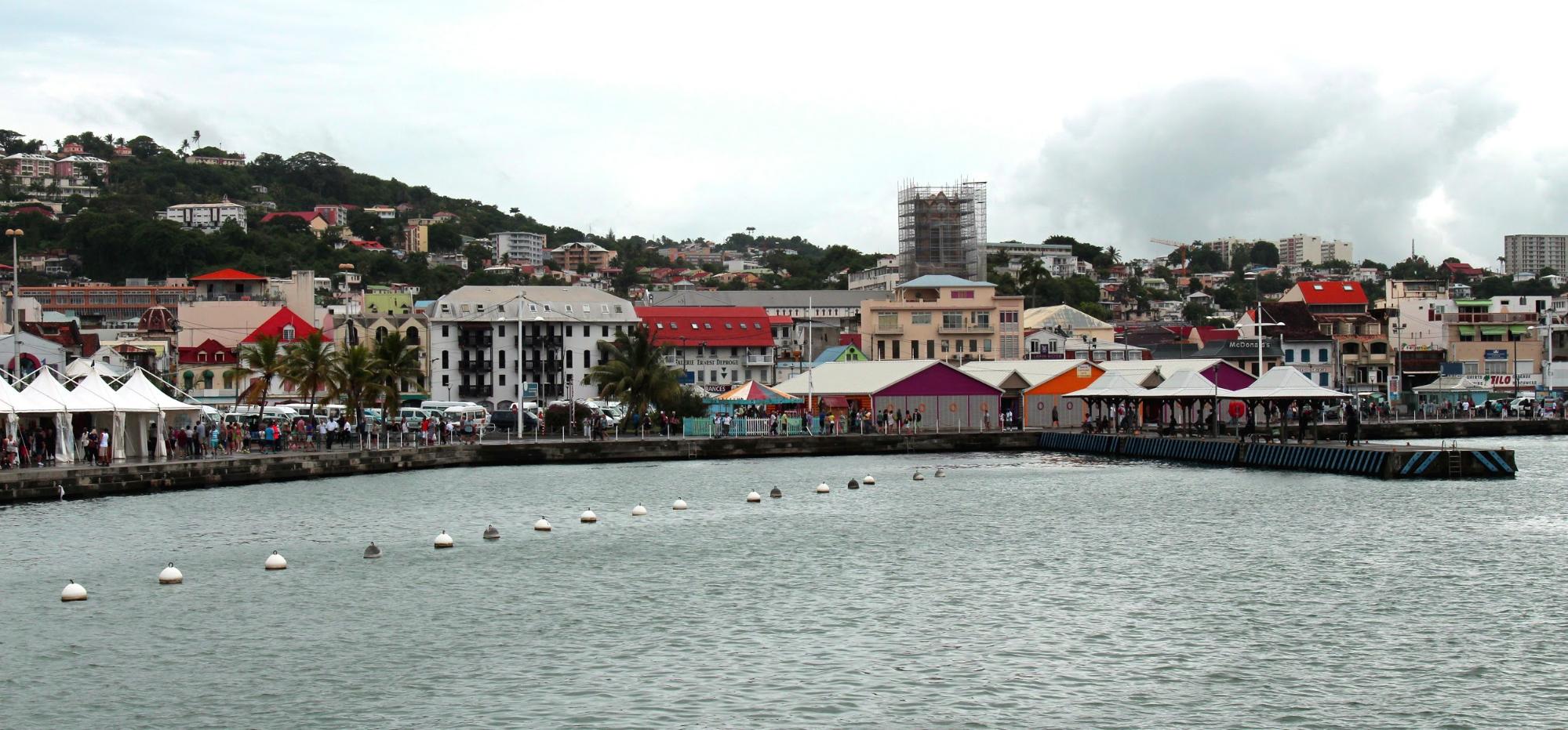 The shopping on the Rue Victor Hugo (the main high street) is truly one of a kind. If you are quite the connoisseur then be sure to check out the amazing fusion of African, Indian, European and Caribbean flavors this island has to offer. Whilst the town provides French comforts and poise, the other islands of Martinique will accommodate you with the classic Caribbean package.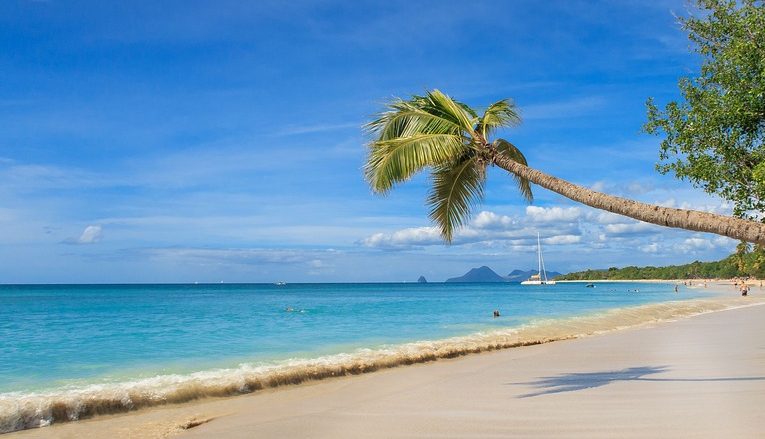 Sink your toes into white sandy beaches on the southern coast and experience several mesmerising walks within a dry microclimate, which results in a landscape greatly different to the rest of the island. This area is also perfect for mountain biking if these are activities that you enjoy. As you have arrived by boat, there are several bike hire shops on the island. In contrast to the south, the north consists of an abundance of tropical rain forests. The sand here is also volcanic black and you will see there's something especially stark (and breathtaking) about this. For all of this beauty to be enjoyed properly, you can relax on your very own yacht charter provided by Nautal.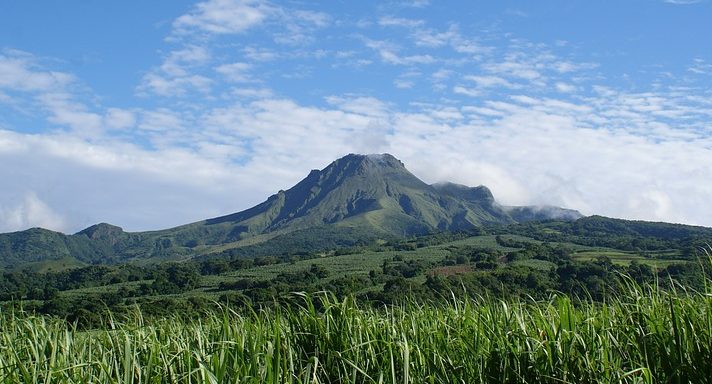 Sailing in Martinique
The difference between Martinique and other Caribbean islands is that you don't have line-to-sight sailing. This is because the anchorages are much further apart from each other. However, this is no problem if you love the sea, after all you are going to this beautiful island to sail right? Win win! But also don't worry, the increasing popularity of sailing the Caribbean islands is resulting in there becoming more and more marinas in Martinique. There are also an increasing amount of sailing and yachting events occurring throughout the year and therefore, further demand in anchorages. The best ports with the most possibilities for boat and yacht charters in Martinique are Port du Marin and Marina Pointe du Bout.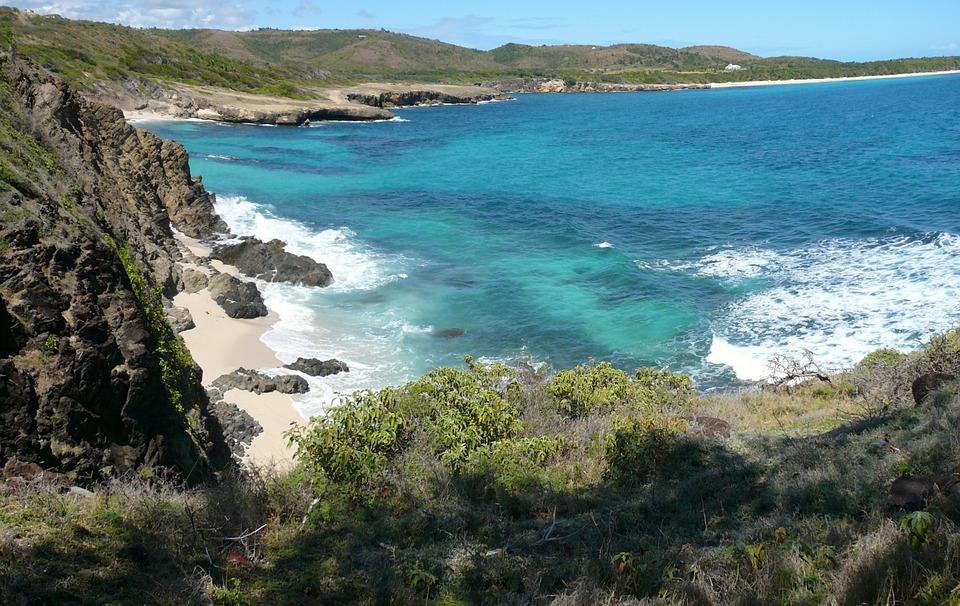 When to visit Martinique
The best time to sail in Martinique is during the months of January, February and March. Still, the sailing season actually begins in December through to May. The months in which there is a chance of hurricanes, usually are from July to October. Therefore this is the season to avoid. Throughout the year, you will catch trade winds which are absolutely ideal for sailing. In the rainy season the main winds come from the northeast and southeast, and are between 15 and 20 knots strong. During the dry season they are a little stronger and range between 20 and 30 knots, blowing mainly from the northeast. The weather is completely typical of the Caribbean, with its rainy and dry season rather than four conventional seasons. The temperatures range between 20℃ and 30℃ throughout the whole year.
Arriving in Martinique by air is easy peasy. The Aéroport International Martinique Aimé Césaire provides an airport with direct international flights. Taxis are available from outside the terminal. Prices are usually around €30 to Fort-de-France, €75 to Ste-Anne and €45 to Pointe du Bout or Anse Mitan. Unfortunately there is no bus service from the airport. If you arrive in Martinique by ferry from elsewhere in the Caribbean, you will arrive at Fort-de-France's inter-island terminal, and will find yourself right in the centre of Fort-de-France.
You can see Martinique holidays are a great idea for sailing enthusiasts and vacationers seeking a diverse Caribbean island. Nautal has created the perfect sailing routes to compliment the sailing distances well. You're guaranteed to get the best possible experience out of your sailing vacation in Martinique.