Dreaming of visiting the Caribbean? Go for a sailing holiday in Guadeloupe!
The French island of Guadeloupe is the perfect Caribbean yacht charter location with its calm lagoons, coves, easterly trade winds and line-of-sight sailing. The official language is French, however, most people speak Creole and English will be spoken in Tourist Centres. Nicknamed the "Emerald Isle", they are actually two islands separated by a narrow seawater channel, the Rivieré Saléé. It is therefore lovingly known as "butterfly island", as together they resemble a butterfly from a bird's eye view. The isles offer many beautiful ports, palm-lined beaches, and ideal wind conditions for a remarkable sailing holiday in Guadeloupe. Check out our different sailing routes to explore the best ports.
Explore Guadeloupe from the water
Guadeloupe is everything a sailor could wish for, from tranquil and secluded anchorages, to top class marinas, high standard repair facilities, good provisioning and excellent cuisine catering for anyone. This makes it the perfect environment for both beginners or even the most advanced of sailors. The yachting facilities of the islands cannot be faulted. This is because there are several marinas to cater for the finish of several transatlantic races from France.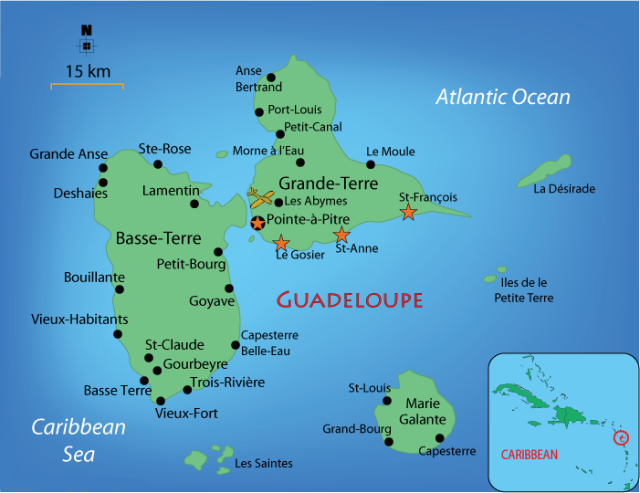 Both islands of Guadeloupe are well connected by an excellent and well maintained road network. There is a wide choice of leisure pursuits available, including hill walking, waterfalls, beaches and lagoons for either lounging around or swimming. To top this mesmerising location off, the smaller islands of Guadeloupe are also a short sailing distance away, each withholding and preserving their own unique characteristics. A sailing trip around Guadeloupe is the best way to experience the exceptional beauty of undiscovered beaches and coves first hand, which is why we have put together a selection of exceptional sailing routes depending on the amount of days you charter a boat. Choose from a wide range of sailboats, catamarans, and yachts of your choice for that matter, to have an optimal and unforgettable sailing journey in Guadeloupe.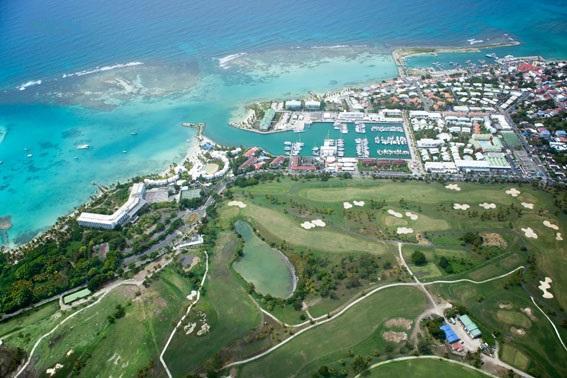 The paradisiacal island of Grande-Terre
Basse-Terre and Grande-Terre are the two major islands located within a short distance of each other; however, a fusion of two very different landscapes. Grande-Terre (meaning Big Land) is an eastern island consisting largely of limestone and flat land. It is almost entirely given over to farming and life is focused on the capital's economic and main port, Marina de Bas-du-Fort.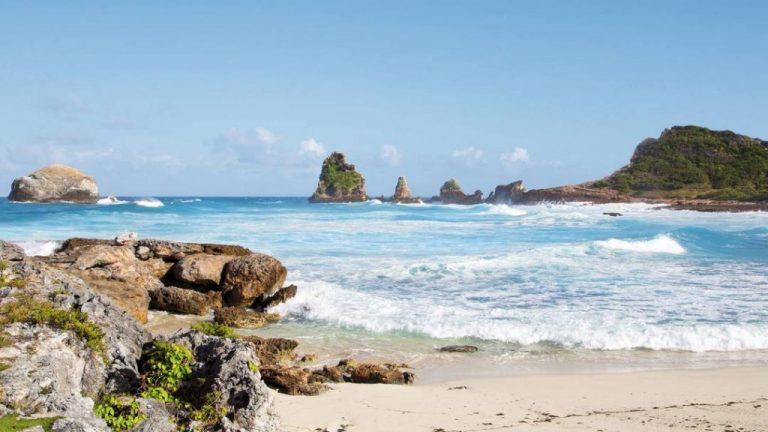 Here, you can enjoy a classic Caribbean beach vacation with white coral sands, wind surfing, water skiing and many other water sports. There are over 650 acres of mangrove swamps and marine parks where you can cast your eyes on birds such as pelicans and doves (is this not every bird watchers dream?). Naturally, all of this activity is bound to work up a sailor's appetite! Lucky for you, there are many great restaurants and bars offering fine Caribbean cuisine. The local dishes are exotic and savoury, and often includes garlic. 
During the day, Gosier Marina is a great place to sit, chill and take in the atmosphere whilst appreciating the true beauty of the yachts. Night life here is a different story. The place wakes up to the sound of zouk and ragga in the discos. Be sure to check out Zoo Rock Cafe, La Boca, Purple Beach, and Pinkberry for a great night of laughter and dancing.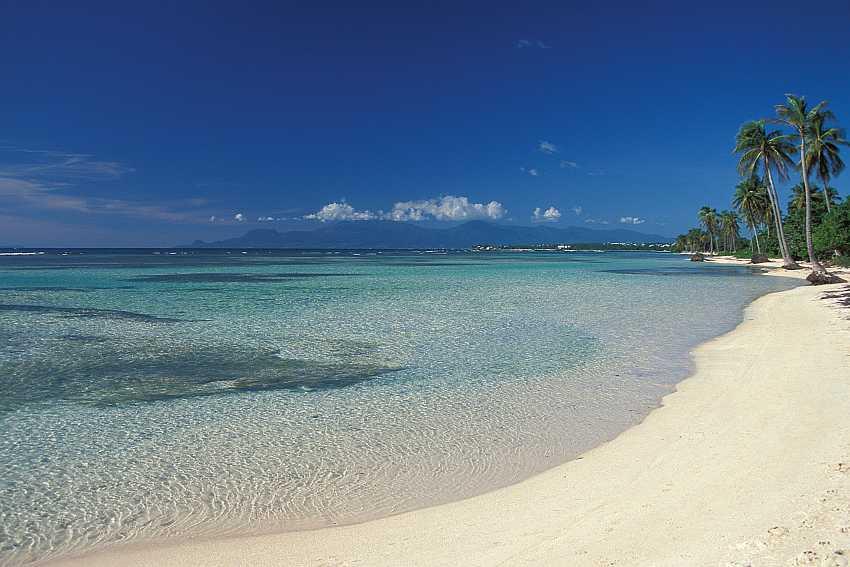 The exotic island of Basse-Terre
Basse-Terre (meaning Low-Land) is in fact mainly high, mountainous and volcanic massif. It is home to the highest mountain of the Lesser Antilles, a volcano called "La Soufrière". It is also a green land of tropical rainforests which again, is quite the contrast to its sister island. Don't miss out on the 74,000-acre Park Naturel on Basse-Terre, which boasts many natural landmarks. These include the volcano previously mentioned and also the beautiful 350ft Carbet Falls. Here, you will find nature trails and information centres throughout the island's impressive tropical rainforest.
If you'd like to take a break from the sea, it's definitely worth it to spend some time on land. Take advantage of a good day of walking and enjoy the most magnificant views as your reward. You will also stumble across many rock pools which will entice you to cool off and take a dip. Some of these pools actually contain warm water from the volcanic activity, impressed yet? An alternative to this, is a visit to Roches Gravees in the Parc Archeologique. Here, you will see amazing ancient rock paintings which descend from 300-400 BC., depicting the settlement of the Caribbean.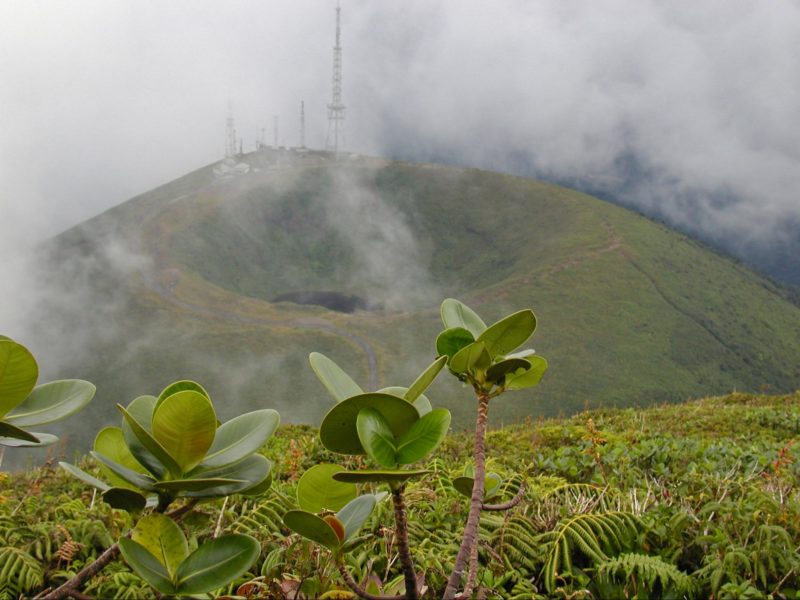 So as you may have already gathered, a blend of French sophistication and Caribbean joie de vivre has produced an atmosphere which is difficult to match, even by the standards of English speaking Caribbean islands.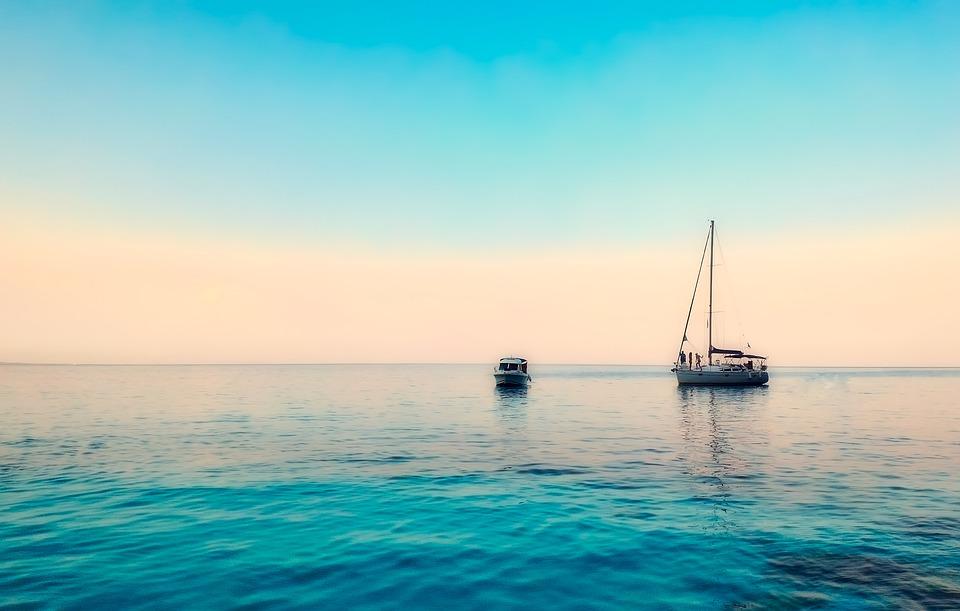 Already hooked? It get's even better!
Average temperatures in Guadeloupe are around 23℃ during the winter months and 31℃ in the summer. However, temperatures can drop to between 19℃ and 22℃ once the sun goes down. You can't distinguish the seasons in Guadeloupe by temperature, but by the amount of rain. The archipelagos which make up Guadeloupe experience two different seasons which are wet and dry. July through to November is the wettest and most humid time of year. The cyclone season begins at the beginning of July and end at the end of November. December through to May is the dry season, with March actually averaging at 0 inches of rainfall. Although pleasant temperatures remain all year round, the best time to sail in Guadeloupe is in fact between December to May due to the drier weather.
The Guadeloupe Islands benefit from nonstop flights departing from five US cities;  New York (JFK), Fort Lauderdale (FLL), Miami (MIA), Providence (PVD) and recently Atlanta (ATL). It is also possible to find direct flights from both Europe and the UK. Worst case scenario would be to have one stop. If you happen to already be in the Caribbean, you can easily reach Guadeloupe by ferry. This is also a great option, because Express des Iles operates daily ferryboats between different isles.
So book your flight, book your perfect boat, and look forward to an unforgettable sailing holiday in Guadeloupe.