Sailing the Balearic Islands by boat is a unique experience for many sailors. And a boat route though Mallorca is the kind of memories you would want to repeat year after year.
Book a sailboat or a yacht rental to enjoy a full experience.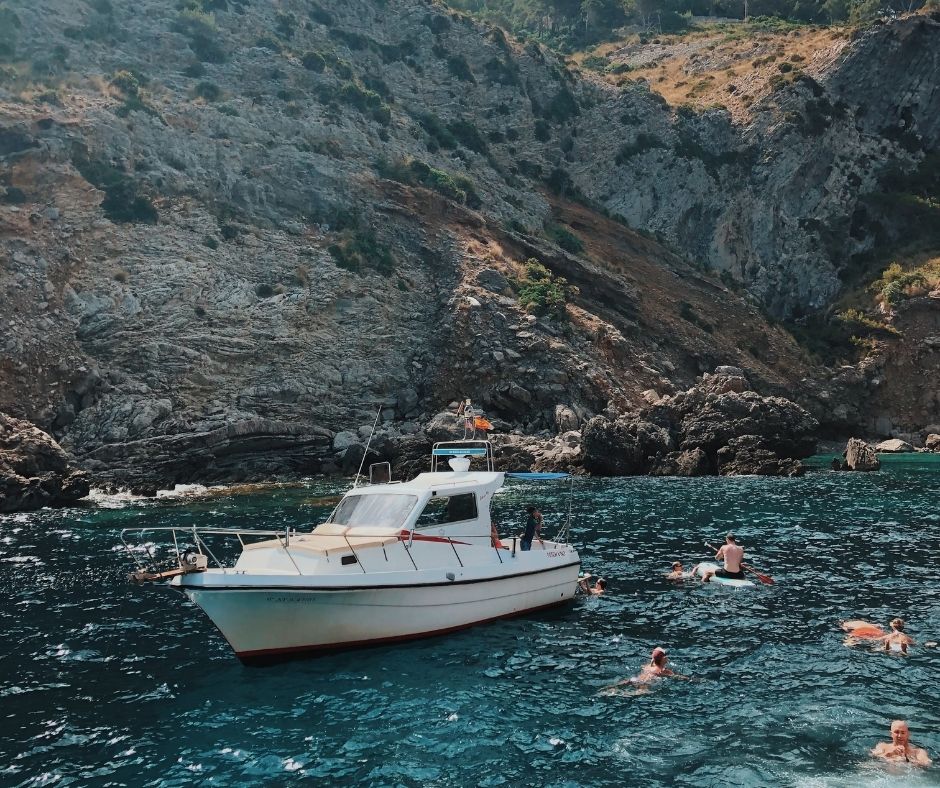 Sailing around Mallorca, the largest of the Balearic Islands
Mallorca is the older sister of the Balearic Islands. Most tourists who visit its capital, Palma de Mallorca, are often attracted to the small city by the majestic La Seu cathedral, which cares for and watches over the city day and night. This island has nothing to envy of any larger city since it not only has a great diversity of services, but it also offers landscapes full of contrasts. The rocky coves with abundant vegetation on the beach make this place a unique paradise and the perfect destination to organise a boat trip around Mallorca.
We recommend that you carry out this route through Mallorca aboard a yacht or a sailboat. This is because these types of boats will provide you with the comfort you need during the daytime, and with space that you need and your whole crew need to sleep on a night time.
The perfect boat route through Mallorca, all aboard sailors!
Day 1: Puerto de Alcudia – Sa Calobra – Cala Tuent – Sa Foradada
We start our journey and climb aboard our rental boat in Puerto de Alcudia, heading north to west to discover coves of white sand and dreamlike landscapes. The best place to make our first stop is the Cabo Pinar OU, where we will spend a quiet morning. After eating, it's time to prepare to sail to Port of Sóller. Along the way, it is essential to make a stop between Sa Calobra and Cala Tuent. With the coexistence of vegetation and crystal clear waters, it is a place worth stopping to admire its truly unique beauty. We will spend the night in one of the two coves, but first, we set sail to Sa Foradada; from Son Marroig, where we can absorb panoramic postcard-worthy views.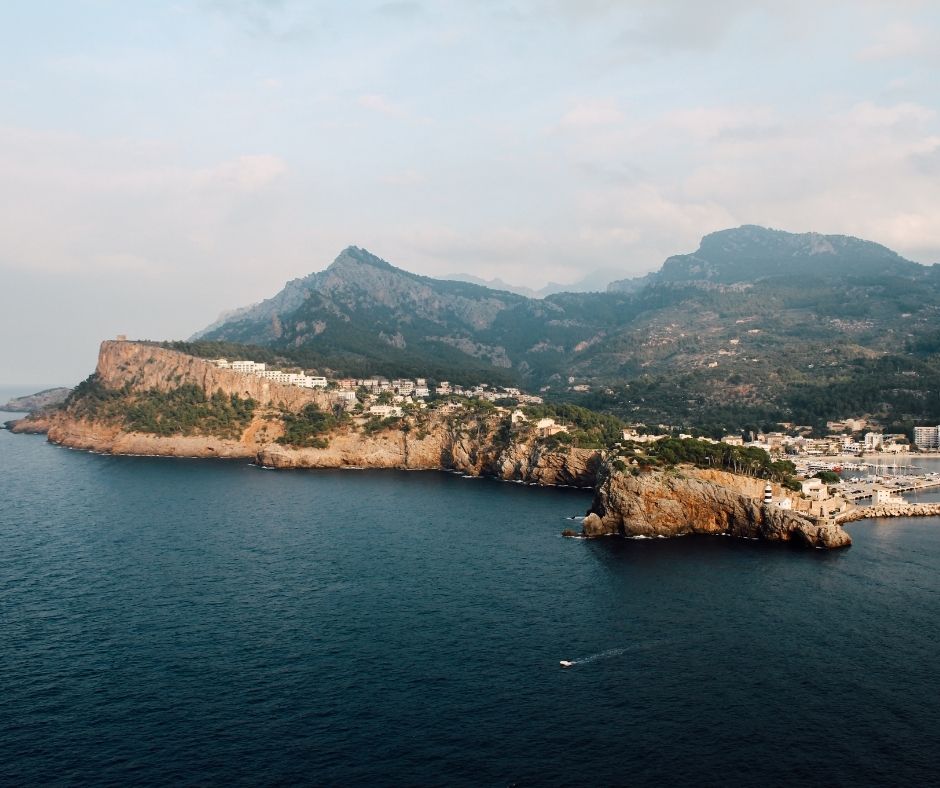 Day 2: Sa Foradada – Estrellencs – Es Farallóns – La Ratjoli – Bahía de Palma
After a few days of sailing through the quieter areas of Mallorca, we will have enough energy to speed up the pace of our journey a little. From the waters of Deia and Andratx we will pass through the most rugged area: Estrellencs, Es Farallóns, or Ratjoli, to reach Sa Dragonera and Sant Telm. This is one of the busiest and most touristic places in the region.
After eating onboard, it's time to head towards the bay of Palma from the port of Andratx. We will pass through El Toro or Portales. In the bay of Palma, you can anchor in a quiet area or a more vibrant part of the bay. The decision is up to you!
Day 3: Palma Bay – Cap Blanc – Ses Salines
Now it's time to head towards Cap Blanc to visit Cala Pi and the Migjorn region. We will spend the afternoon visiting the coves: ES trenc, Ses Salines, Es Carbi, Es Carago. According to the crew's preferences (and depending on the sea), enjoy a wonderful experience visiting Mallorca from the perspective of the sea.
Day 4: Caló – Puerto de Alcudia
We will spend our penultimate day of sailing through Mallorca in Caló, located in the bay of Alcudia. There we can eat good stew to celebrate a fantastic holiday and reminisce on the paradisiacal places we have visited. After a nap and a bath, it's time to return to Puerto Alcudia. There we will spend our last night on board to disembark in the morning. We say goodbye to Mallorca knowing that we will return once again to enjoy the paradisiacal places that it hides.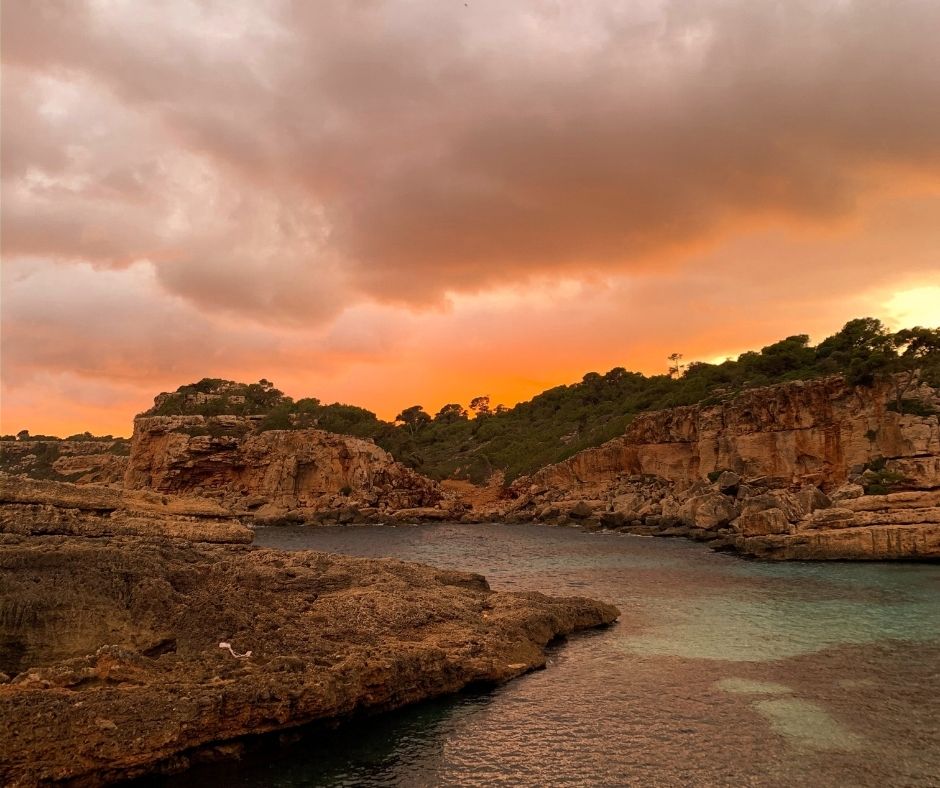 So here is one of our favourite four-day boat routes through Mallorca! Now it's up to you to put it into practice and discover this wonderful destination in the Balearic Islands.
Do you want more information on sailing the island? Then you will be interested to read our 7 day itinerary to for sailing in Mallorca.