Share the post "Boat Charter Route in Croatia: Trogir, Split, and the Dalmatian Islands"
An Idyllic Island Boat Charter Route in Croatia
If you plan to charter a boat in Trogir, then perfect! No need to alter this sailing route. You can also choose to start from Baotić Marina or Marina Kaštela. However, if you decide to set your sails off from one of the marinas in Split, you can swap Day 1 and Day 2 around.
Day 1: Port Trogir – Split
(14.5 nm)
On the first day of your boat charter route in Croatia, set sail, and head to Split where you can stroll amongst the Diocletian's Palace as you browse in boutiques and shops. Enjoy a delicious dinner at Bokeria Kitchen & Wine Bar, a restaurant with a brilliant corner location and delicious fresh-tasting food. This restaurant knows its wine, so order a bottle and sample some local Croatian wine! Split has a market in the center to the east of the Palace and also an antique flea market further behind the town center. When in Split, don't forget to take it easy while you enjoy your coffee in one of the bars along Splitska Riva (Split seafront).
The nightlife here is also vibrant – perfect if you want an opportunity to get your dancing shoes on!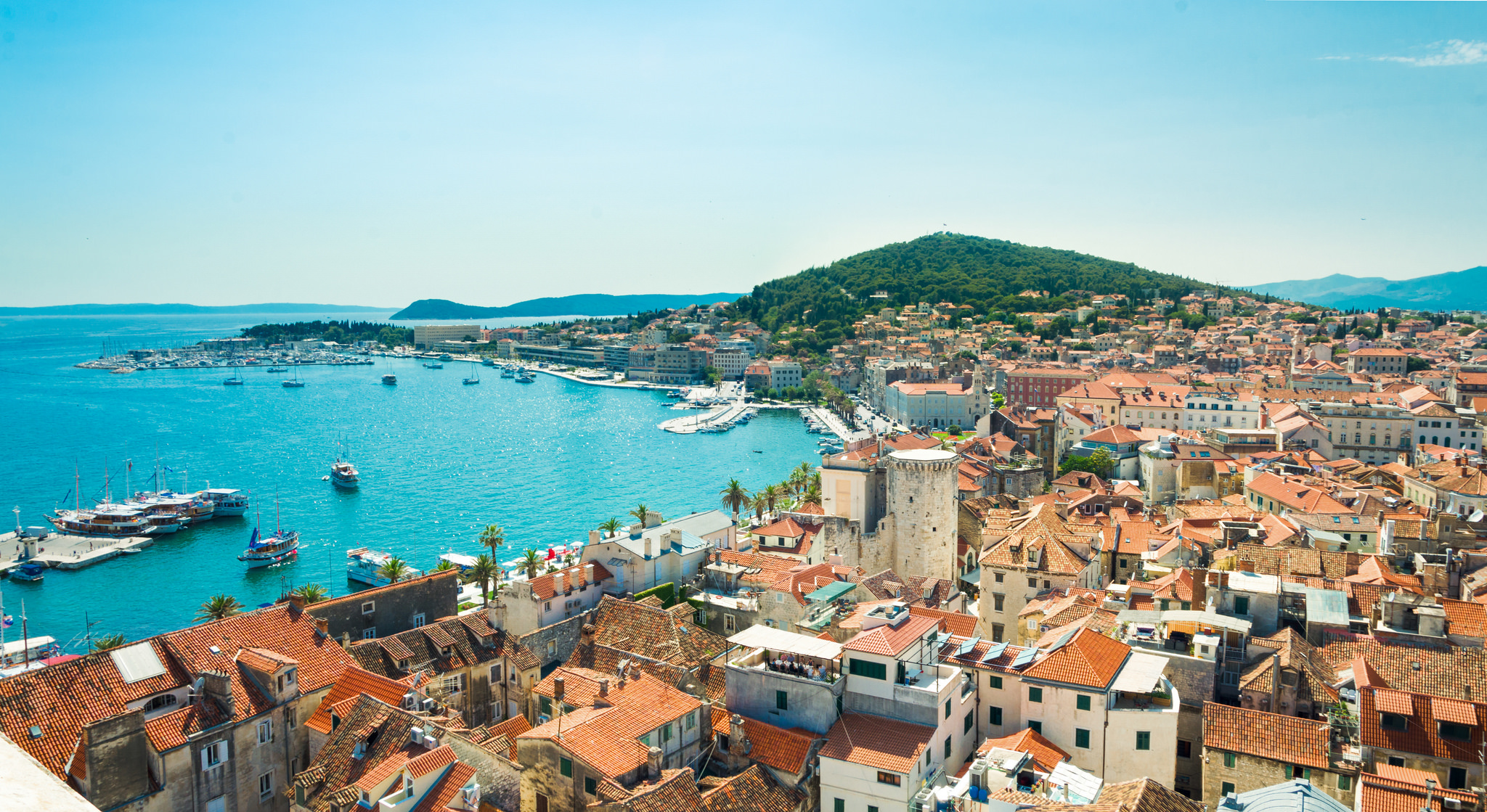 Day 2: Split – Milna, Island Brač
(11 nm)
Milna is one of the safest bays on the whole of the island of Brač, though exposed to some north and north-westerly winds. This harbor is peaceful and has plenty of choice for something yummy to eat for dinner, as well as plenty of cafes on the eastern side of the harbor for some breakfast and morning coffee. Get used to waking up in a Croatian island utopia, you still have five days left!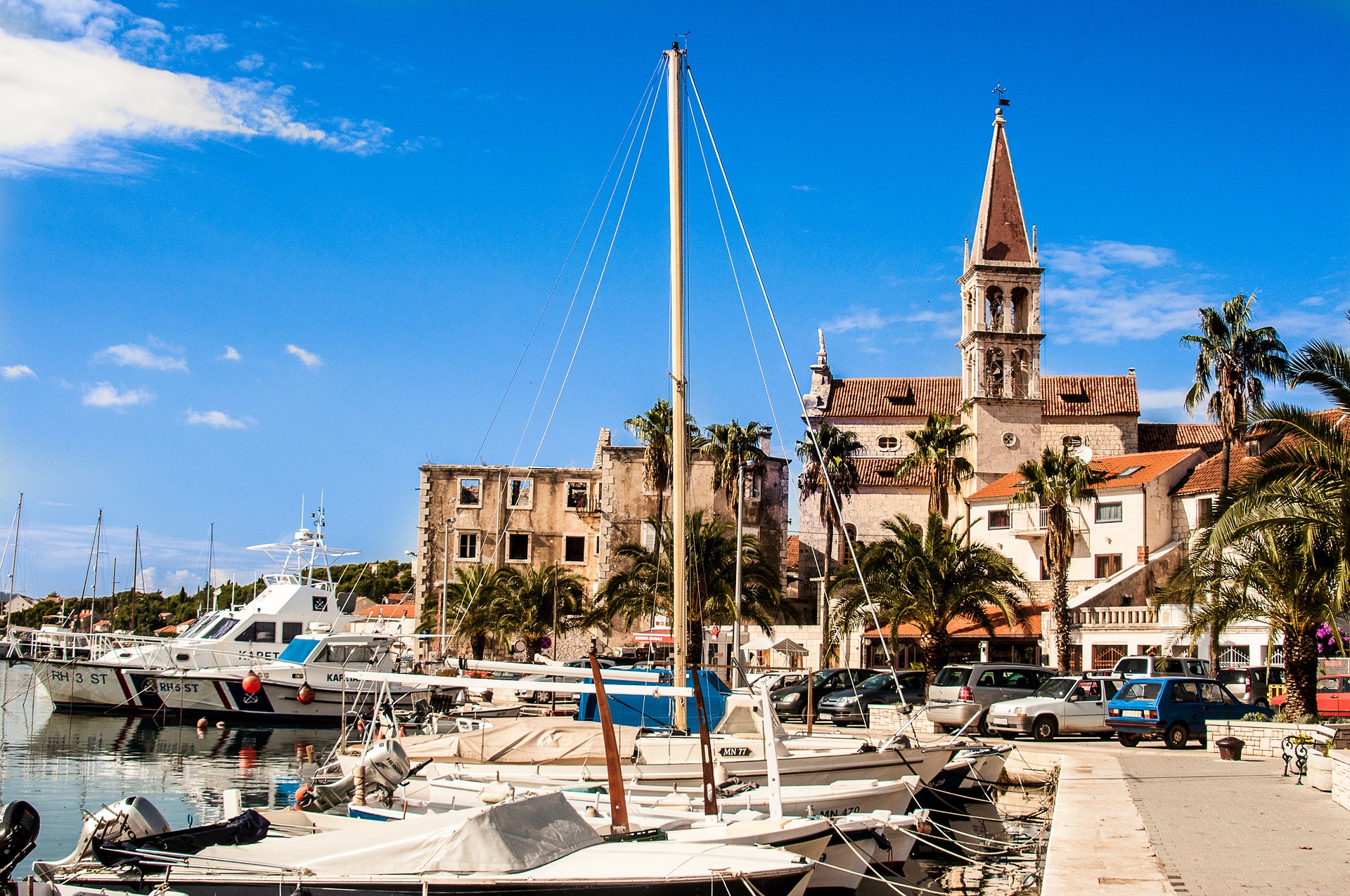 Charming Milna
Day 3: Milna – Komiža, Island Vis
(30 nm)
Our sailing route takes you to Komiža on day 3. This bay is situated on the western coastline of Vis island and is exposed to the west and south-westerly winds. Although a small island town, Komiža is well known for its restaurants, wines, and citrus fruit. Konoba BAK and Konoba Jasmina are popular restaurants in town. If you're a bit of a wine connoisseur or simply fancy sampling some traditional Croatian wine, visit a wine cellar here to learn more about provincial wine.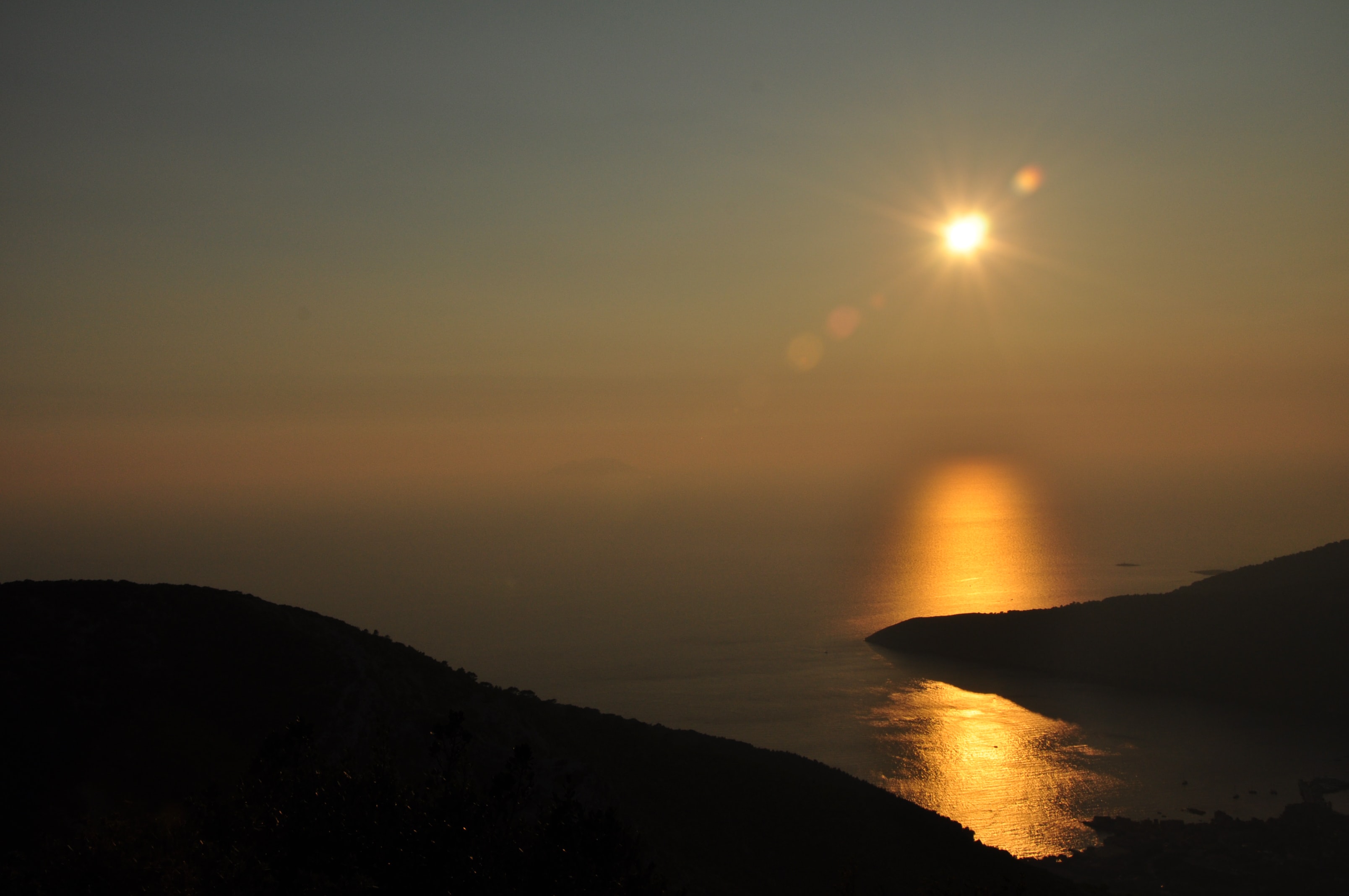 Day 4: Komiža – Paklinski Otoci
(20 nm)
On day 4, depart from Komiža and head to Paklinski Otoci, a group of islands in a beautiful blue lagoon setting situated to the southwest of Hvar. Our suggestion is mooring in the bay on the south coast, adjacent to Palmizana Marina on the north coast. In our suggested bay, Laganini Lounge Bar & Fish House is a fantastic restaurant. We also recommend Ristorante Meneghello and Zori Restaurant & Lounge. If you enjoy long walks and beautiful views, set foot on firm ground and explore the incredible landscape. It's not every day that you find yourself in deserted heaven!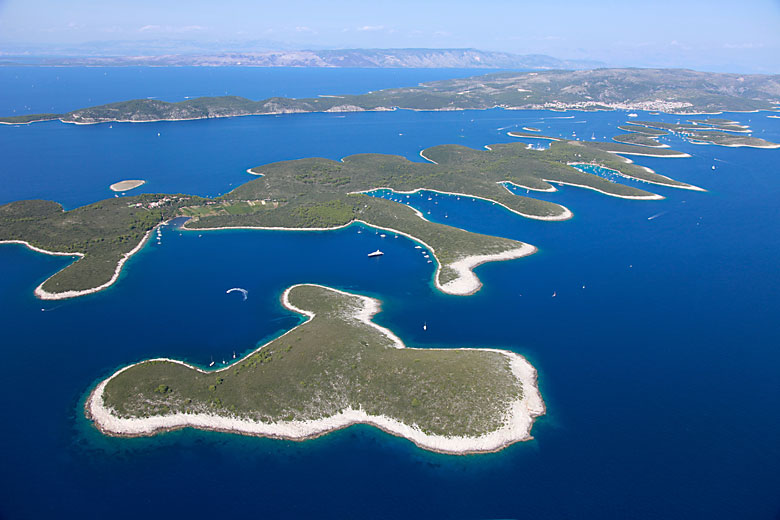 Day 5: Paklinski Otoci – Stari Grad, Island Hvar
(17 nm)
Stari Grad – your sailing destination for day 5 – possesses Croatia's oldest town dating back to ancient times. This harbor is exposed to west winds but it's located deep into the island of Hvar. It has many preserved stone buildings and cultural monuments. If there's only one thing you do here, Tvrdalj Castle is that very beautiful thing.
Day 6: Stari Grad – Stomorska, Island Šolta
(16 nm)
Hop on over to the island of Šolta on the penultimate day of your boat charter. Stomorska's harbor is sheltered from the wind and an idyllic stop in a peaceful island village, where your chance to experience Dalmatian food awaits you. On the eastern side of the harbor, we thoroughly recommend Konoba Nevera and Pizzeria Volat. Lap up as much tranquil island atmosphere as possible before your return tomorrow!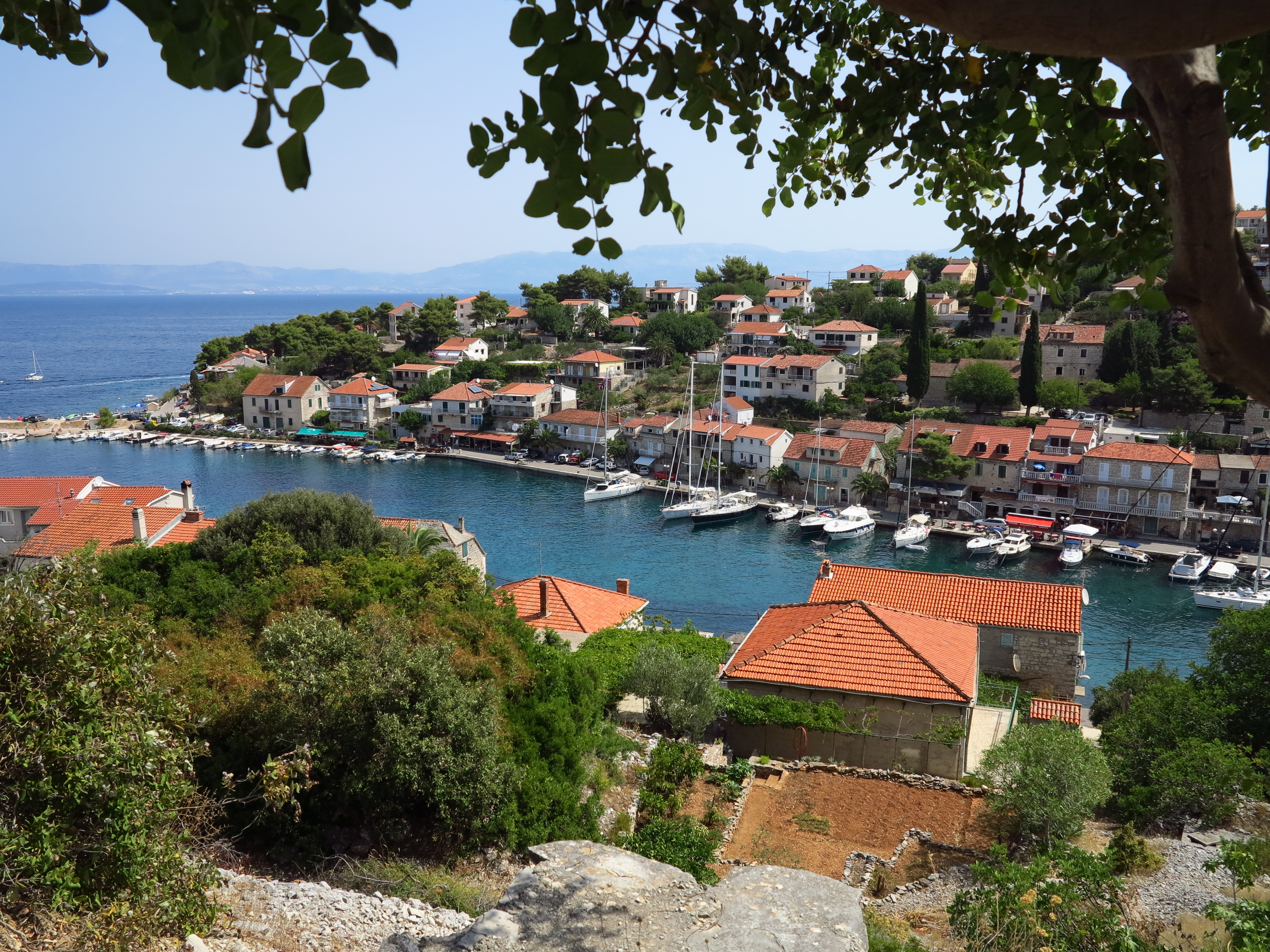 Day 7: Stomorska – Split
(13 nm)
On your last day, you have a short sail back to your base in Split or Trogir. We hope you have enjoyed your sailing adventure and would love to hear feedback or tag us on Instagram and show us a photo! For other sailing routes and tips, see our destinations and routes blog page!
Happy sailing!