A 7-day luxury yacht trip from Athens to Mykonos that you'll never forget.
Get your week-long fill of the Greek sun on a trip to the most famous of the Cyclades islands aboard your own luxury motor yacht. You and your loved ones will experience the perfect balance between leisure and excitement as you walk along cosmopolitan alleys in Mykonos and Paros, stay awake till dawn in Ios, lounge on the heavenly beaches of Antiparos, Milos, and Kea, and taste the best of Greek cuisine in Sifnos and Kythnos. It's the ideal way for both you and your kids to enjoy your holiday!
Fuel is included in the price
Flexibility to customize your itinerary to your own preferences
Privacy when you need it
Visit some of the best-known islands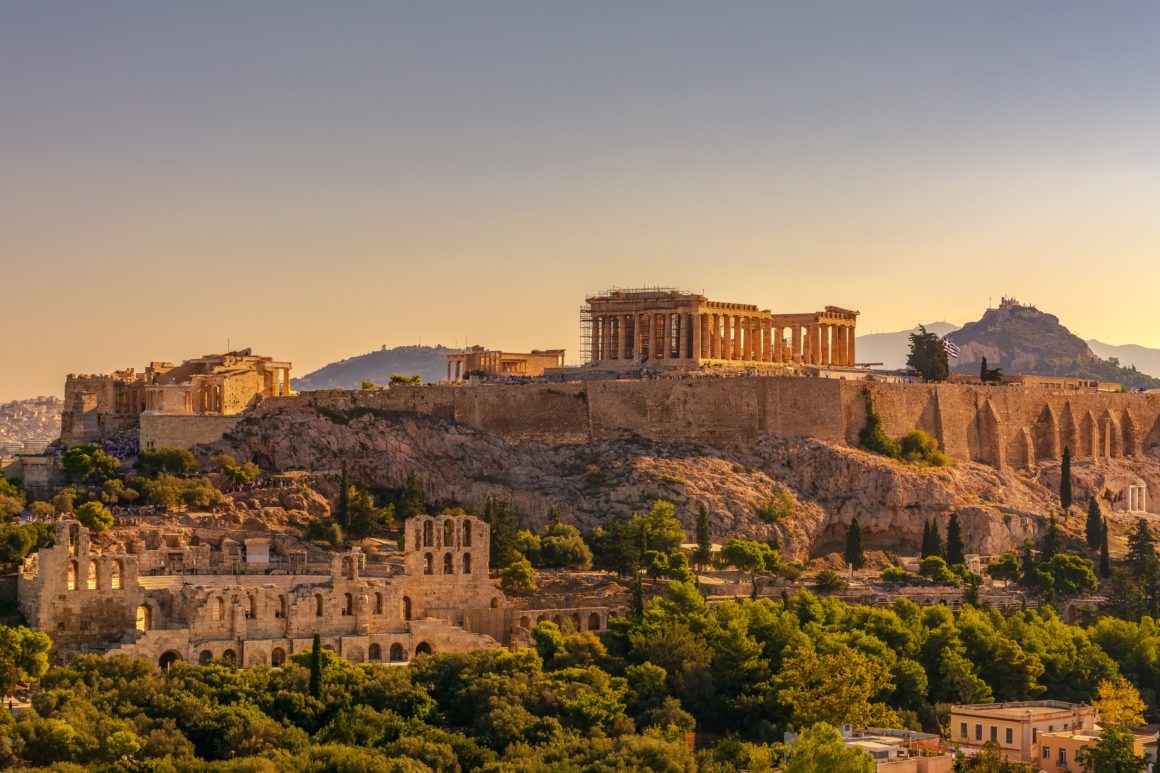 What you need to know
Capacity: Up to 10 people
Yacht type: Motor yacht
Departs from: Athens
Duration: 8 days, accommodation for 7 nights
Nearest airport: ATH – Athens, El Venizelos – Greece
Day one – Kea
Setting off from Athens at 5:00p.m., you'll glide over the waves along the Athens riviera, passing by the most majestic sight after the Acropolis – the Poseidon temple at Sounion, before reaching Kea, a naturally beautiful island with craggy cliffs and a spectacular coastline.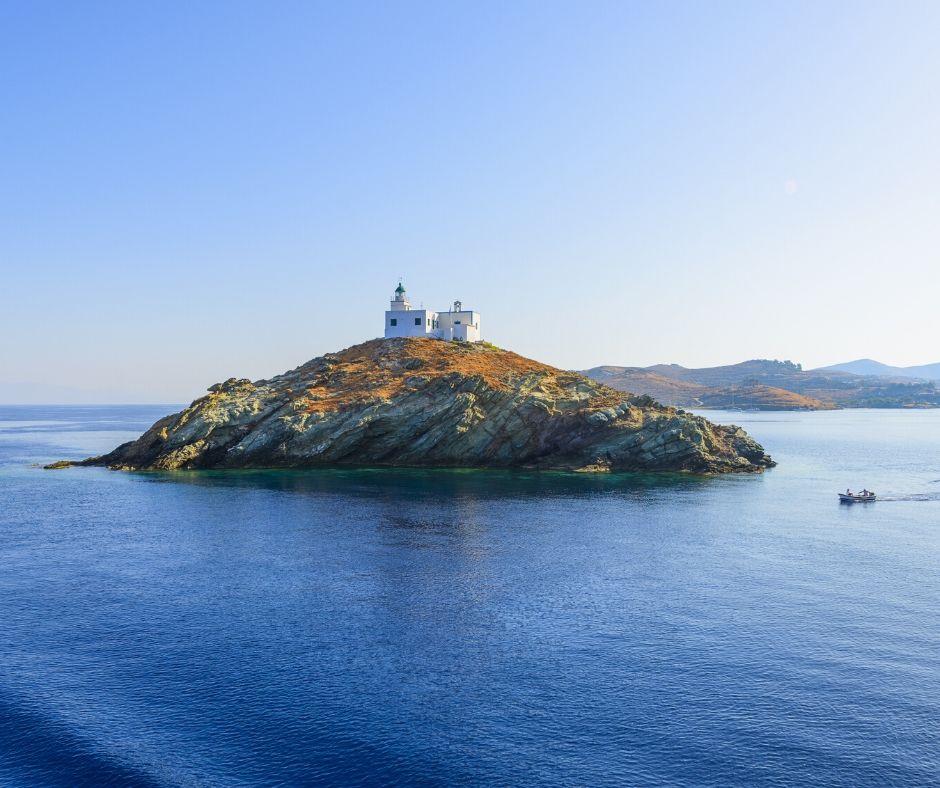 Day two – Mykonos
The next day, your motor yacht will make quick work of the distance to Mykonos, so that you travel there in style and comfort. Upon your arrival, you'll have your choice of Greek and international restaurants that have made a name for themselves. Explore the sights of the main town, including the Archaeological, Maritime, and Folklore museums, before enjoying a drink at one of the top nightlife destinations in the world! Don't worry about your kids fitting in on Mykonos' beaches! Family-friendly beaches are also found in Mykonos, and you'll visit them as soon as you head off south the next morning, towards Paros.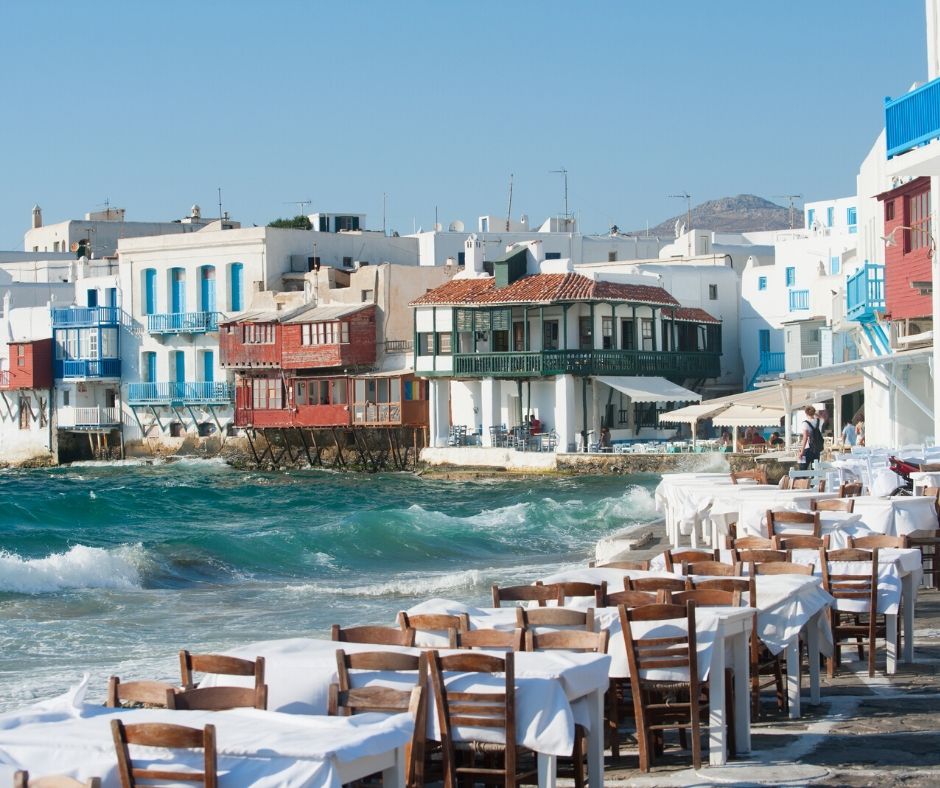 Day three – Paros
The next morning's destination is Paros' Monastiri bay, a great place for snorkeling, that is also right next to Kolimpithres, Paros' most famous and captivating beach. Spend the second half of your day in Parikia, the island's authentic capital. It's quieter than party-happy Naoussa and features a number of shopping options and an open-air movie theater as well. Spend the night in Parikia and set off for Antiparos in the morning.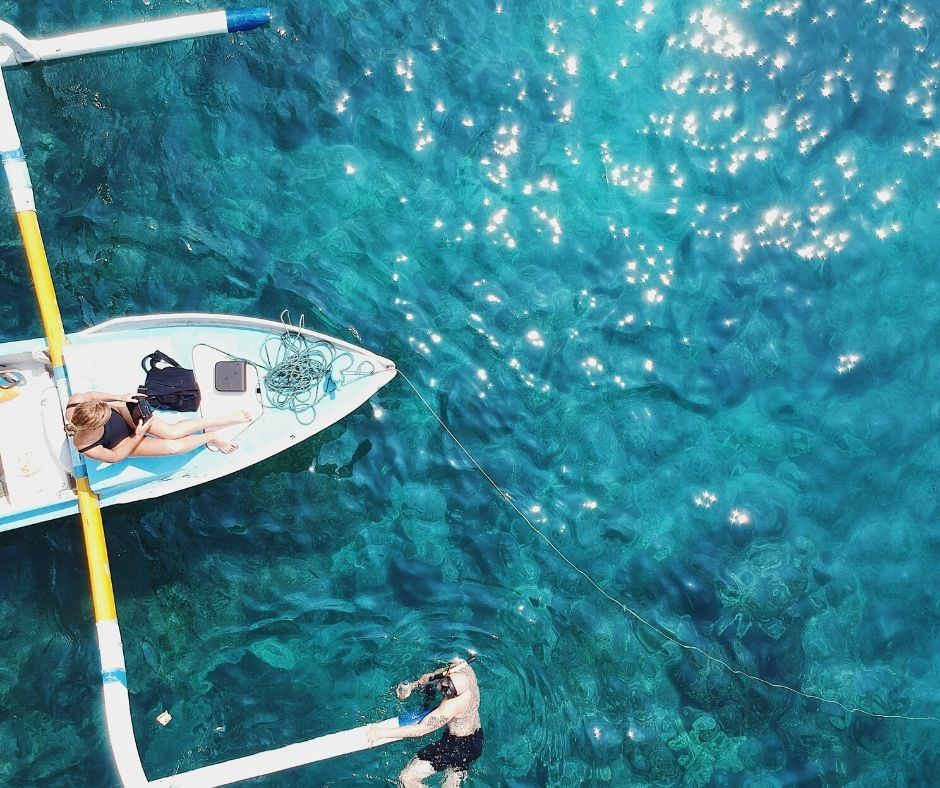 Day four – Antiparos
Antiparos has become a favorite among celebrities like Tom Hanks. Not just an island that happens to be loved by all, it's also a sacred land – the birthplace of the Cycladic civilization some 5,300 years ago. Glide over the roads and building foundations of a submerged ancient Greek city, on your way to the neighbor island Despotiko, to experience proof of this rich history, as the water separating them is only one meter deep!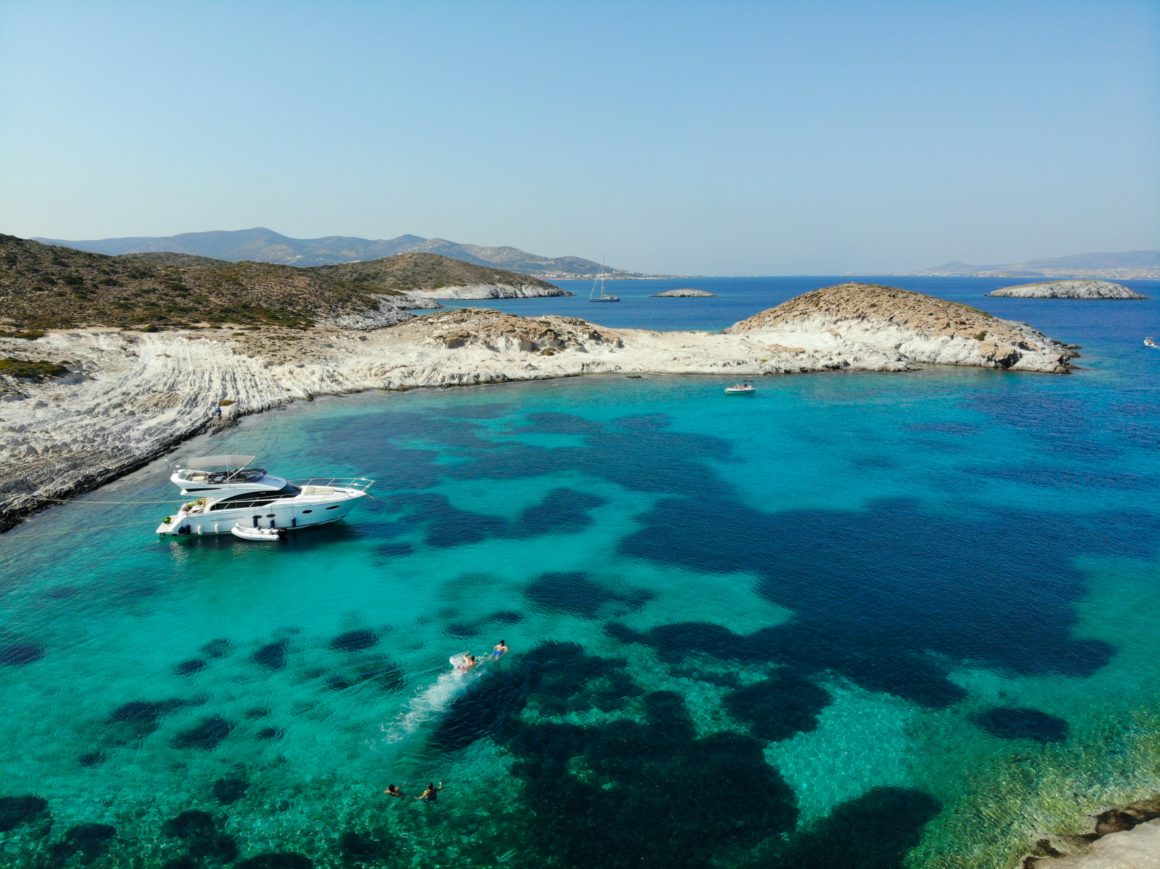 Day five – Ios
The next day visits Ios, the island with a split personality, as the island's 365 churches and, probably as many, bars will attest to. An international party destination in the summer, it is also the burial place of Homer and home to numerous sandwashed beaches. Ios' chora is one of the Cyclades islands most beautiful villages and its traditional alleys are best enjoyed during daylight hours. At sunset take the family for a walk up to Panagia Gremniotissa, the church that overlooks the whole town, for a marvelous view of the limitless blue!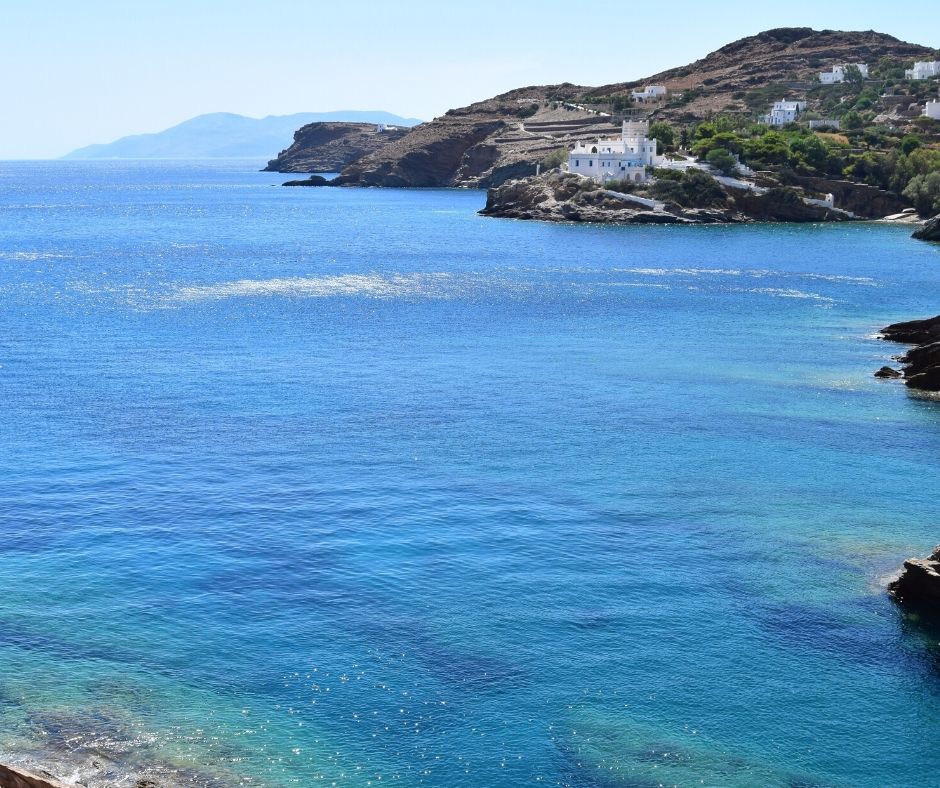 Day six – Sifnos
Overnight in Ios and set off for Sifnos in the morning. Sifnos' whitewashed towns are embellished with bright colors, while its beaches are famous for their unspoilt beauty and relaxing family atmosphere. The island also has a rich culinary tradition so, after working on your tan and enjoying the crystal waters, be prepared to go tavern hopping with the family, sampling unique Greek dishes. Stay in Sifnos for the night and cast off for Kythnos next morning.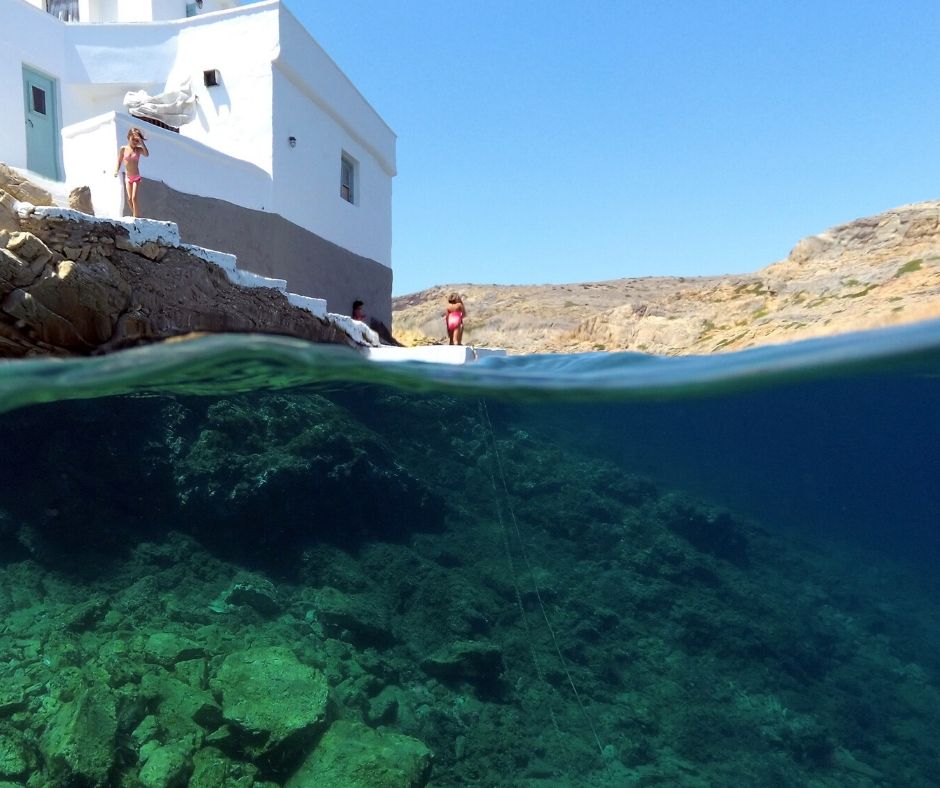 Day seven – Kythnos
Your final destination is Kythnos, an easy-going island, surrounded by over 70 beaches including the rare double beach of Kolona. Once you've built your appetite swimming in your preferred beach, enjoy a fresh fish meal in the numerous taverns of Merichas, the island's main port, while sitting at a table next to the sea. History fans, will also love Vryokatsro, the ancient capital of the island, inhabited until the 7th century A.D, with ruins of walls, temples, altars and Roman buildings. You'll be returning to Athens by 9:00 a.m. exactly a week after departure – either directly from Sifnos or with an overnight stay at Sounio and a short run back to Athens.