7 days of luxury on the water on your way to the Argosaronic Islands
If you're looking for a Greek island vacation experience that offers convenience, romance, relaxation and unique sites at the same time, this is it! The seaside and island destinations of the Saronic gulf include quiet hideaways like volcanic Methana, lush Old Epidaurus, local favourites Aegina and Poros, and cosmopolitan jewels Hydra and Spetses.
Just a small distance from Athens, this tour can also be effortlessly combined with other activities, such as visiting the Acropolis, if you're staying in Greece for more than a week!
Private tour is operated with just your party and the captain
Fuel included in the price
Discover low key destinations
Perfect for all types of groups
Flexibility to customise your itinerary to your own preferences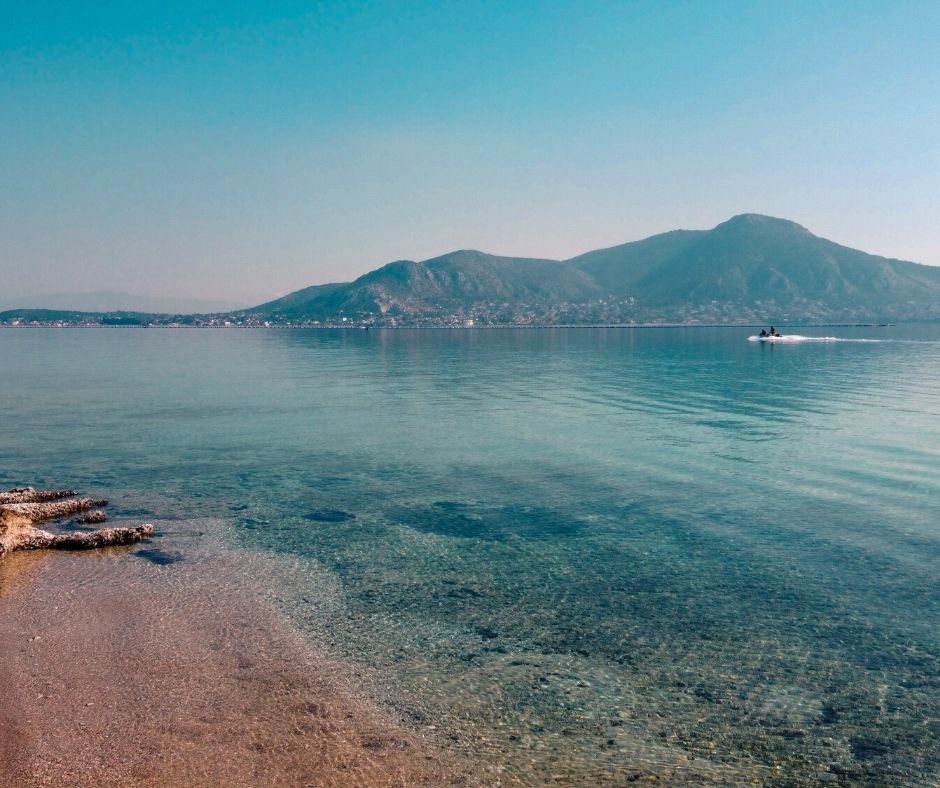 What you need to know
Capacity: Up to 10 people
Yacht type: Motor yacht
Departs from: Athens
Duration: 8 days, accommodation for 7 nights
Nearest airport: ATH – Athens, El Venizelos – Greece
Day one – Aegina
The best of the Saronic Gulf is yours to explore from the comfort of your own luxurious motoryacht! This carefully designed tour takes you to all the spot worth visiting near Athens and features short and easy cruising distances.
You set off from southern Athens at 5:00p.m. for the island of Aegina. Not just the closest island to Athens, it's also a popular vacation destination among Greeks. Aegina's port has kept its neo-classical ambiance and, in its attractive side streets, you'll find a variety of shopping and dining options. Overnight in Aegina.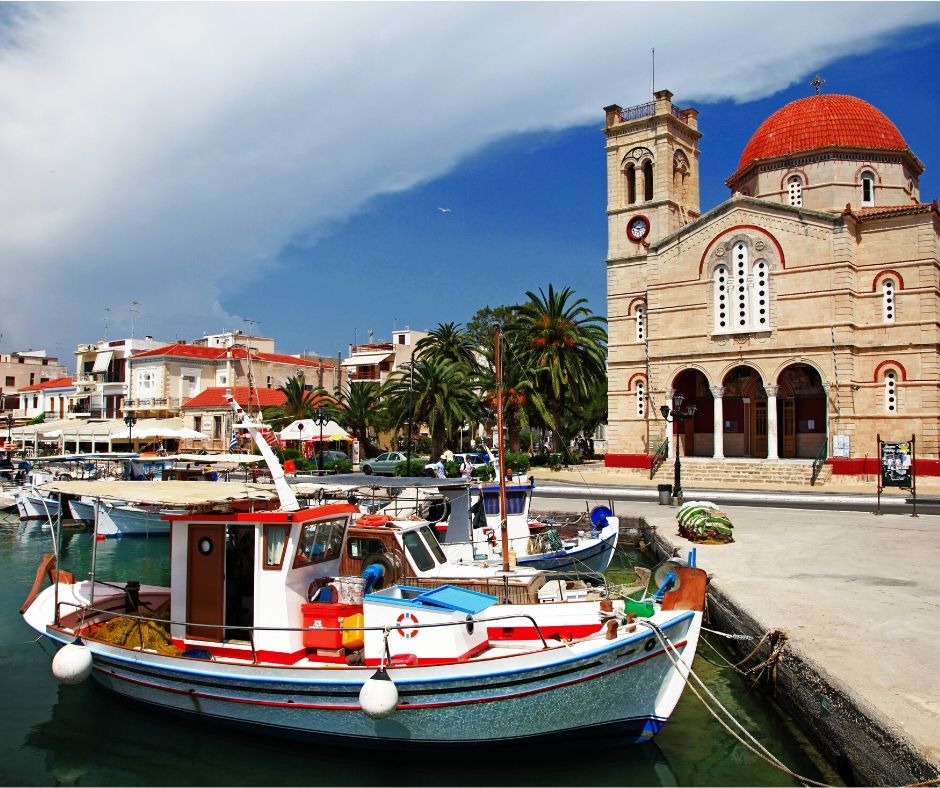 Day two and three – Moni, Agistri and Epidaurus
The next day head south for the blue-green waters of Moni and Agistri. Moni island is animal sanctuary and walkers paradise with a trail network. Go bike riding, walking or diving at Agistri island right nearby, its beaches will enthuse you! Spend the night there. In the morning, head off for Old Epidaurus, to explore its natural beauty and attend any of the various cultural events take place there in the summer. Be sure not to miss the Epidaurus Festival that takes place from the start of June to the start of August. Held in the celebrated Ancient Theater of Epidaurus and its smaller sibling just nearby, the renowned festival attracts important theatrical theater and musical productions from all over the world. Overnight in old Epidaurus.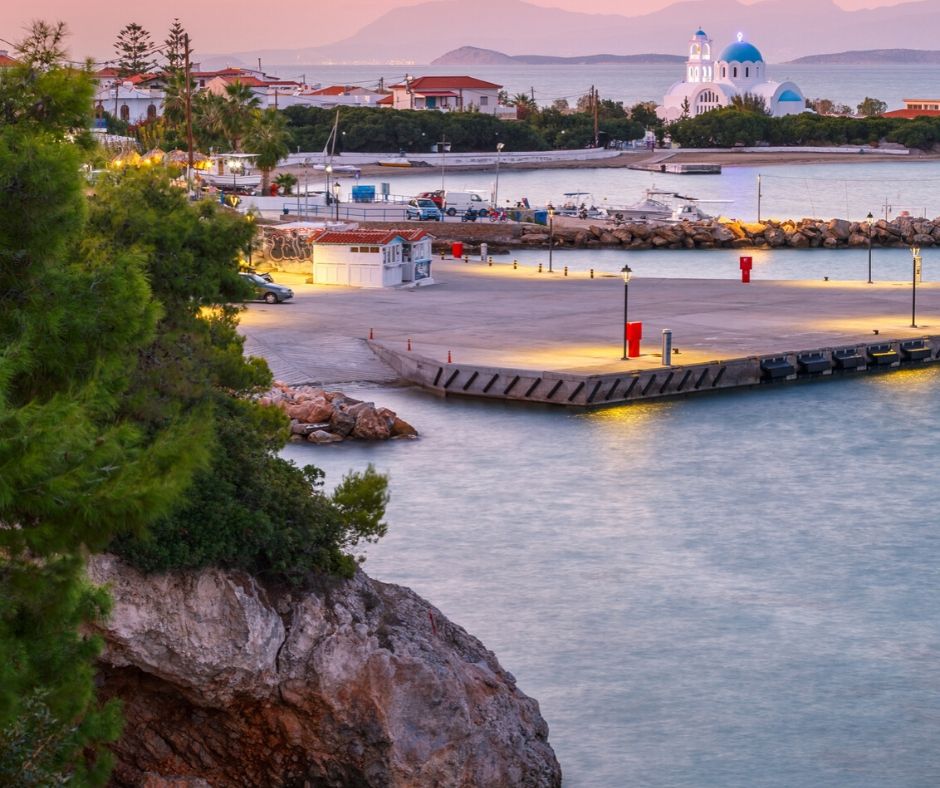 Day four – Poros
The next day, set off for Poros. Walk through the neo-classical neighborhoods spread onto surrounding hills, surrounding the port, with better views the higher you go. The Lemon forest across the island provides Poros with a number of lemon and orange based delicacies available through the island – don't pass them up! Thought not known for its nightlife, the port area is still busy enough to keep the whole family happy after the sun sets. Overnight in Poros.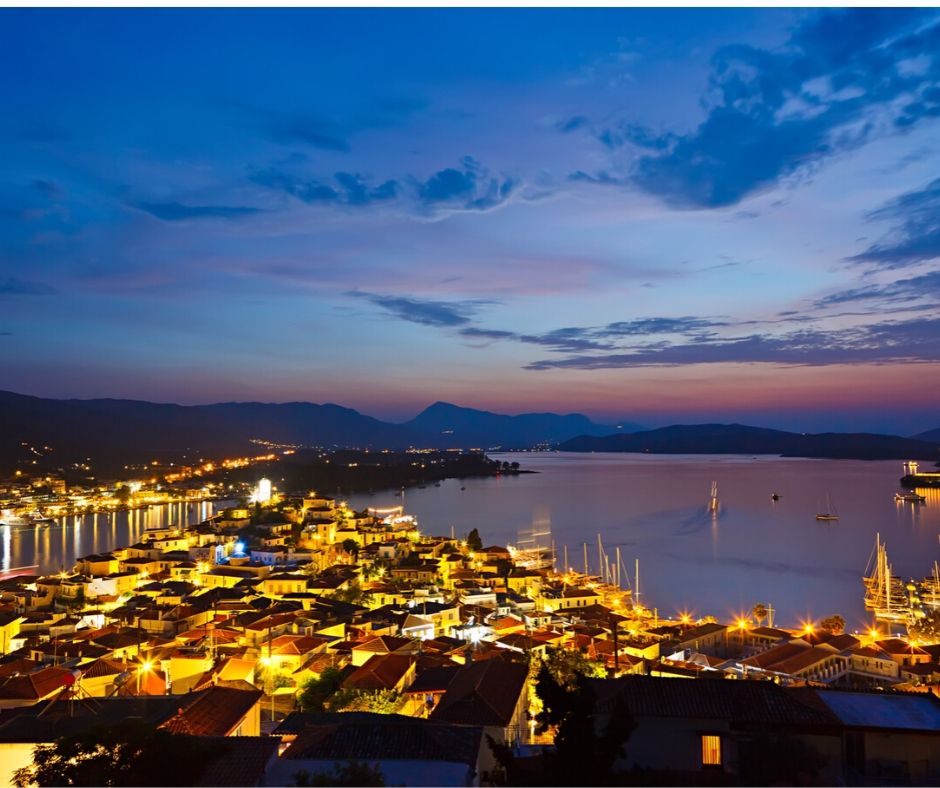 Day five – Hydra
Next morning, you'll head off towards Hydra, the artist's island, where no cars are allowed. Take walks along the cobblestone streets, lined with 18th century buildings and houses. The two historical museums, craft stores, restaurants and cafes are all within walking distance and will make you feel like you stepped out of time. Overnight in Hydra port.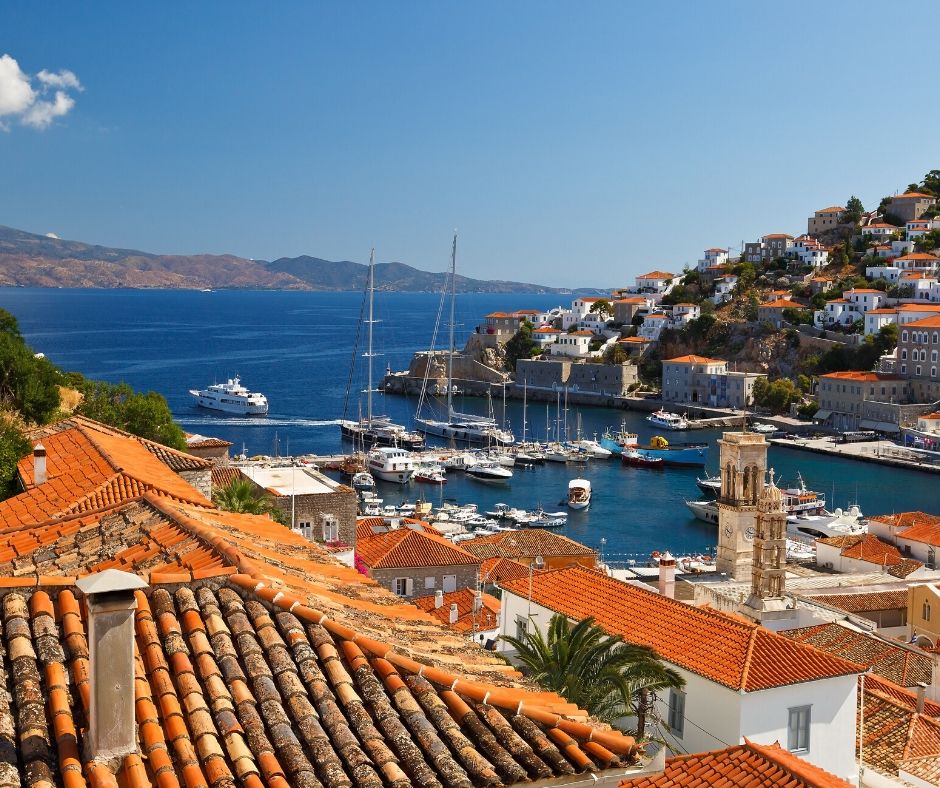 Day six – Spetses
Your final stop is the cosmopolitan island of Spetses. The picturesque sea-side promenade is quiet, used only by pedestrians, horse-drawn carriages and the occasional motorcycle or taxi. Towards the Old Port area you'll find the island's fashionable dining and nightlife that attracts Greeks as well as the international jet set. The large port city is great for exploring on foot and the island's many shops offer quality Greek arts and crafts for the discerning traveller. Overnight in Spetses.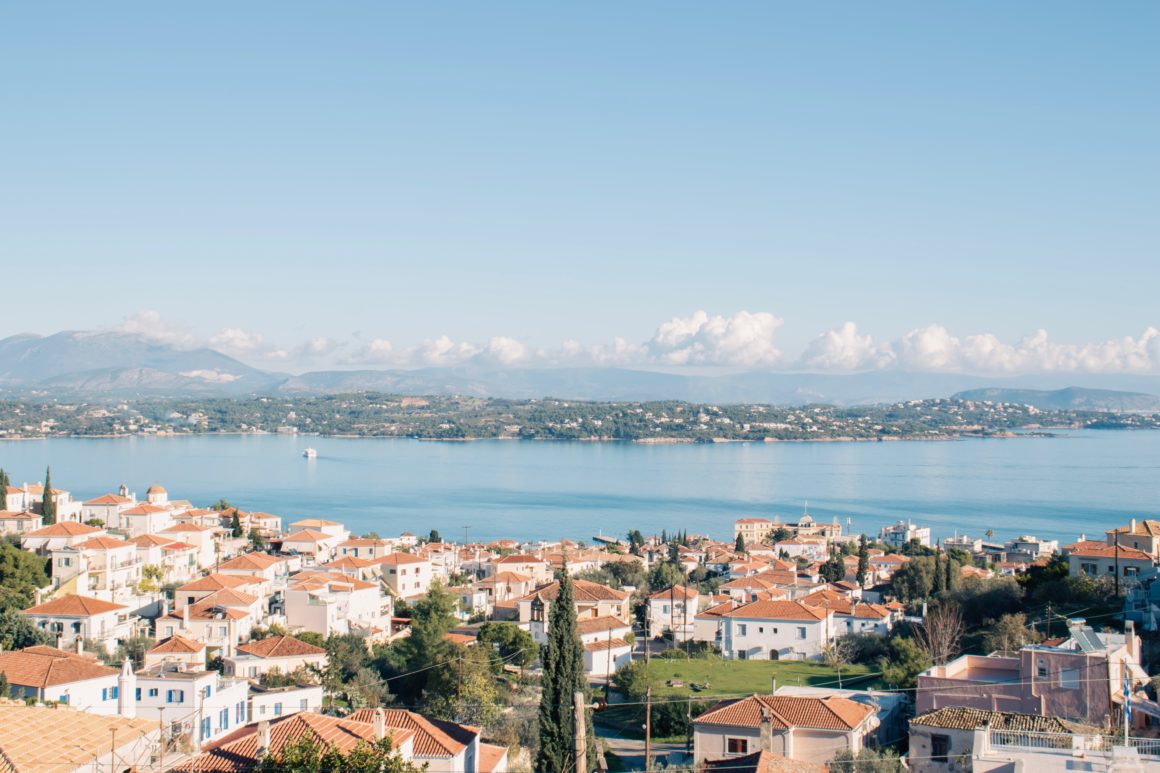 Day seven – Methana
The following morning you'll be heading along the coastline to Methana. This traditional Saronic retreat has been known since antiquity for its hot springs, craters and lava caves, making Methana an intriguing final destination for your sailing trip, before you return to Athens.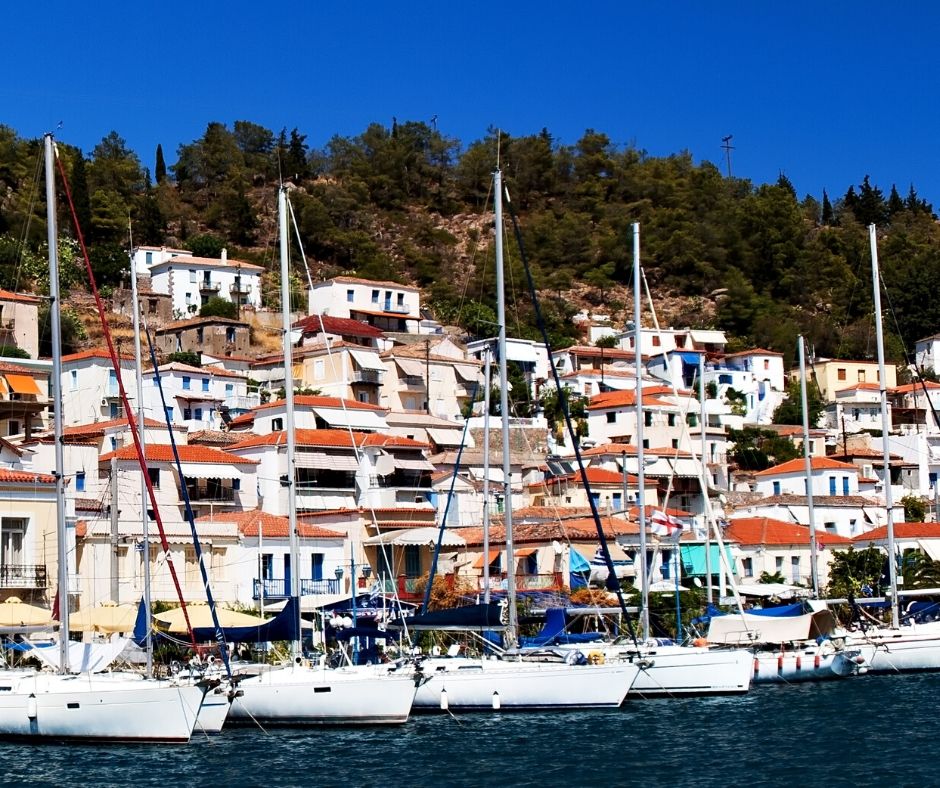 You'll return to Athens by 9:00 a.m. exactly a week after departure.