6 days luxury on the water from Athens to Kythnos
Experience life at its most rustic, in Kythnos island. The island's agrarian economy and limited tourism means you'll be sailing far from the madding crowd.
Trip checkins are on Saturdays, at 5:00p.m. and you'll be checking out from your yacht in Kythnos on Thursday, at 5:00p.m.
Discover low key destinations
Travel by yacht and see the sights from the water
Flexibility to customise your itinerary to your own preferences
Get inside tips from a local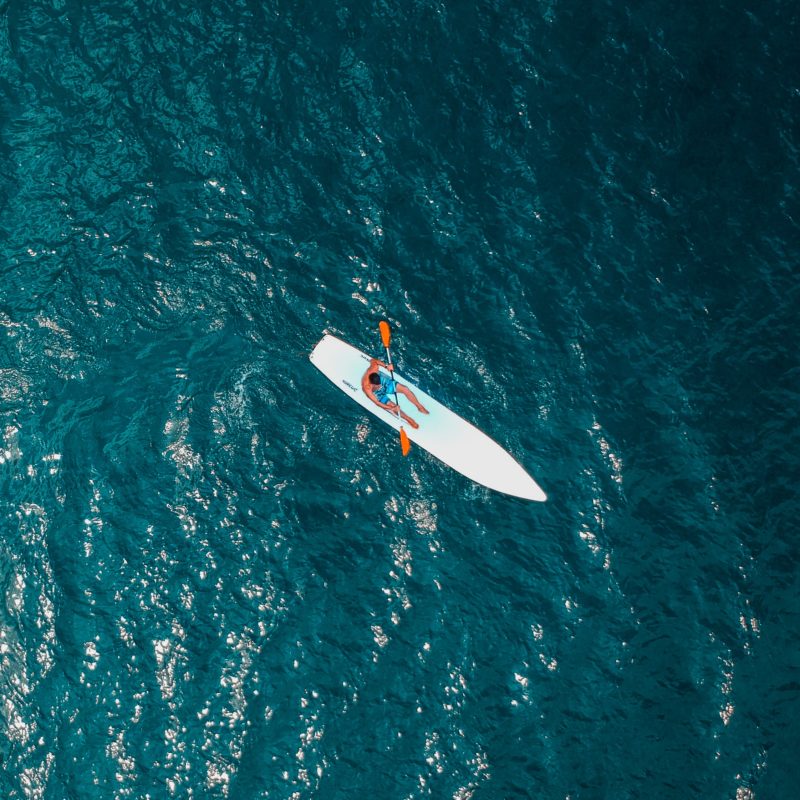 What you need to know
Capacity: Up to 6 people
Yacht type: Sailing yacht
Departs from: Athens
Duration: 6 days, accommodation for 5 nights
Nearest airport: ATH – Athens, El Venizelos – Greece
On the way to Kythnos island
Casting off from Athens, you'll sail along the southern coast of Athens to the port of Sounio, where you'll be spending the night. For a majestic cliffside view of the Aegean, you can visit the Temple of Poseidon at sunset or sunrise.
Your base in Kythnos is the port of Merichas. One half beach, another half port, it's a popular destination that offers visitors a number of dining and entertainment options. Don't expect frenzied nightlife on the island though – rural and arid, Kythnos is a place to wind down with your family or friends.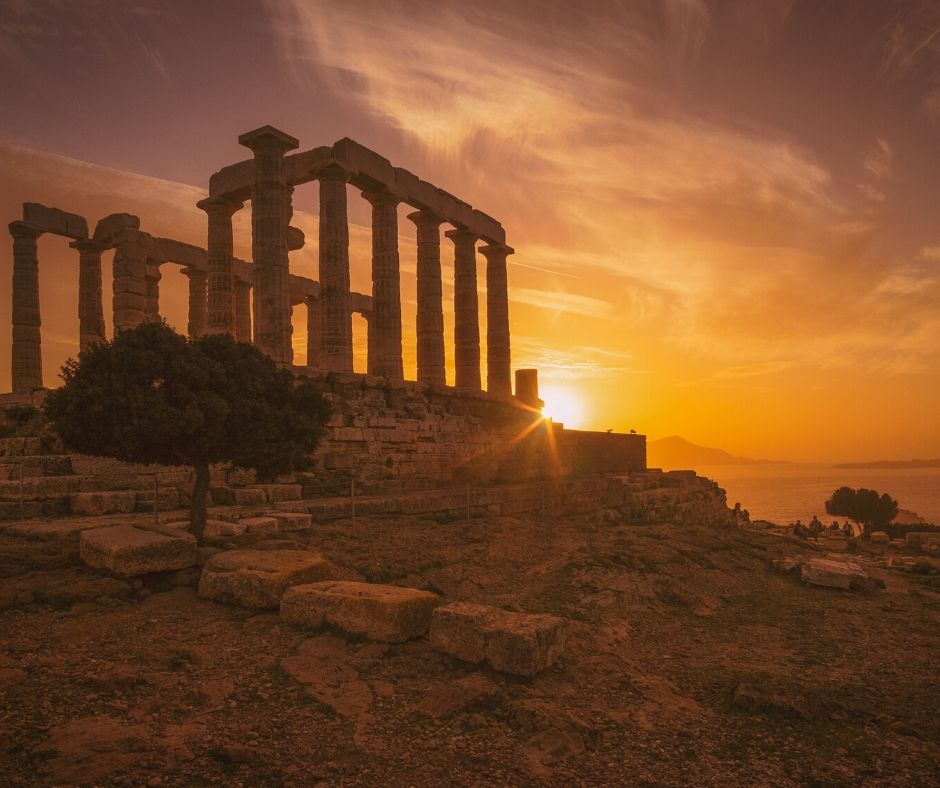 Things to do in Kythnos
Located at the other side of the island and dating back to 7000-6000 B.C., the port city of Loutra is the oldest settlement in the Cyclades and famous for its hot springs. Visit Dryopida for a distinctive architectural style found nowhere else in the Cyclades, and lose yourself in the city's maze of streets. At Dryopida, don't forget to sample great local meats, fish, pies (try the Kolopi), Cheeses (Kopanisti and Ksino), local thyme honey and wines famous since antiquity. The island's main city of Chora is also picturesque, with narrow streets snaking through placid whitewashed neighbourhoods. Kythnos has a strong religious tradition, with Orthodoxy and Catholicism having been practised together. You'll find a number of picture-perfect churches in the mainland and along the coastline.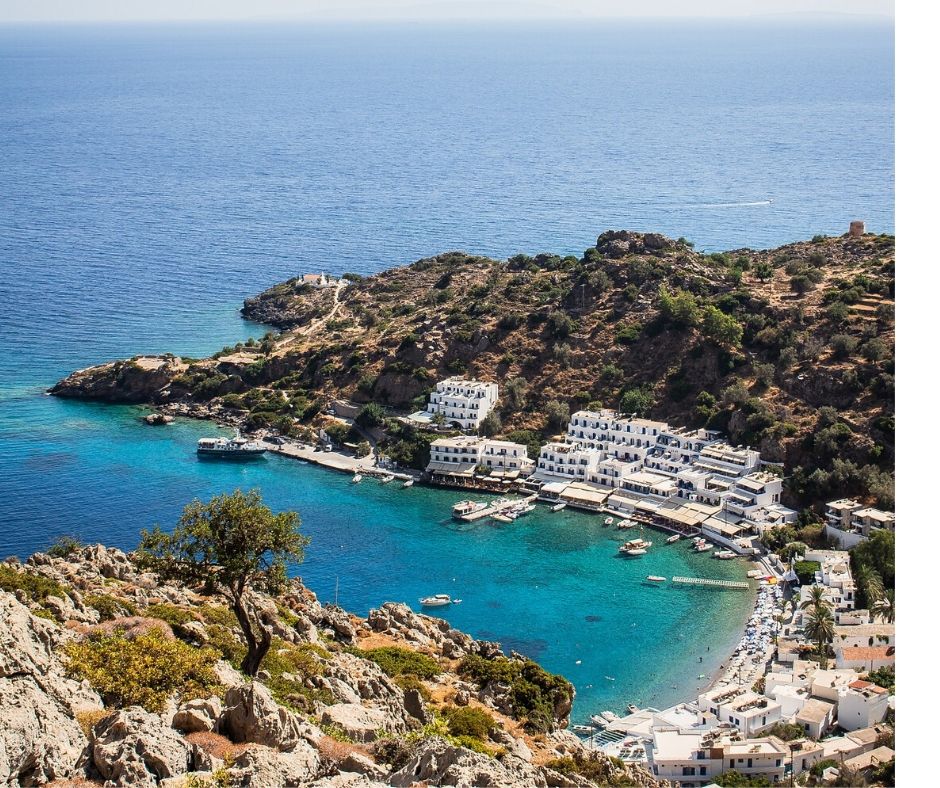 Kythnos beaches
The island is unspoilt by tourism and is surrounded by over 90 beaches including the internationally renowned double beach of Kolona, the island's pièce de résistance. At Kolona, expect mostly visitors who arrive by private yacht or the few who brave rough roads or hours of walking. Loutra is a well-serviced beach that doesn't get too busy. For the ultimate seclusion, sail with your incrediblue yacht to Kalo Livadi – an isolated beach with no facilities. Episkopi is considered by many as the island's best beach, and there's also a solitary tavern right next to it.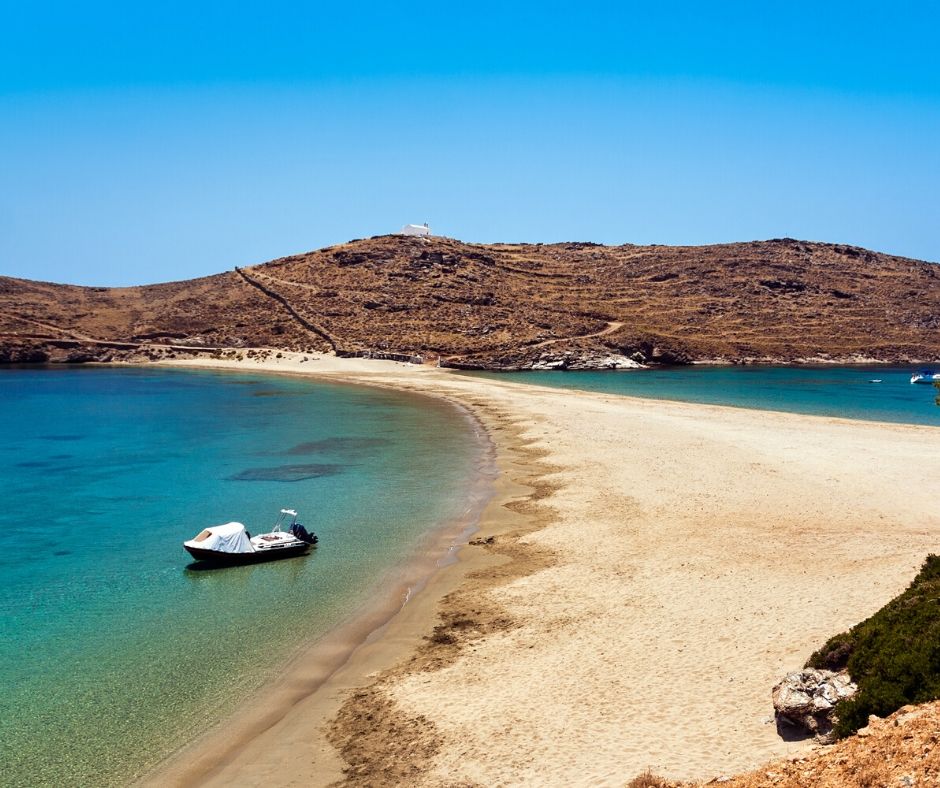 Agios Dimitrios beach is slightly busier, as it's next to the island's southernmost community bearing the same name. Another southern beach you're unlikely to be sharing with more than a few people is Gaidouromantra. The long beach of Apokrisi is popular thanks to its view, shading trees and a small beach bar playing the obligatory summer hits.