Are you searching for some sun, sand, and sailing? Let us introduce you to a guide on sailing the Caribbean! The best vacation area whether you're planning a family vacation or a romantic getaway. Perfect beaches with clear turquoise waters, soft sandy, and an underwater world waiting to be discovered on your Caribbean vacation! Whether you're planning a Caribbean getaway or sailing anywhere else, rent a boat with Nautal! Get the best of both worlds and enjoy the sea and islands the way you want to.
With so many beautiful Caribbean islands to choose from, it might be overwhelming to think of where you'd like to sail in the Caribbean.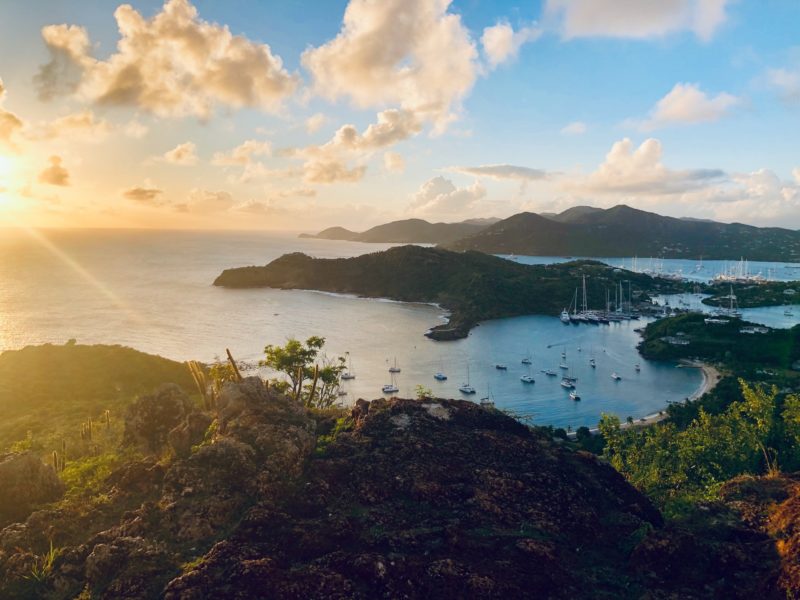 Antigua & Barbuda
Hugged by 95 miles of coastline, protected reefs, and a Frigate Bird sanctuary, Antigua and Barbuda is a paradise in the Caribbean. Best known for their friendly and welcoming people, the pink and white-sand beaches, and the crystal clear waters. Did we mention the most satisfying climate in the world? The only thing that could make it better is getting complete freedom to explore it with a boat rental in Antigua and Barbuda!
Some lovely beaches to visit include:
Dickenson Bay
Runaway Bay
Fort James Beach
Darkwood Beach
Rendezvous Bay
Long Bay
Additionally, there are many offshore islands that you can visit! This includes Redonda, Great Bird Island, Guiana Island and more.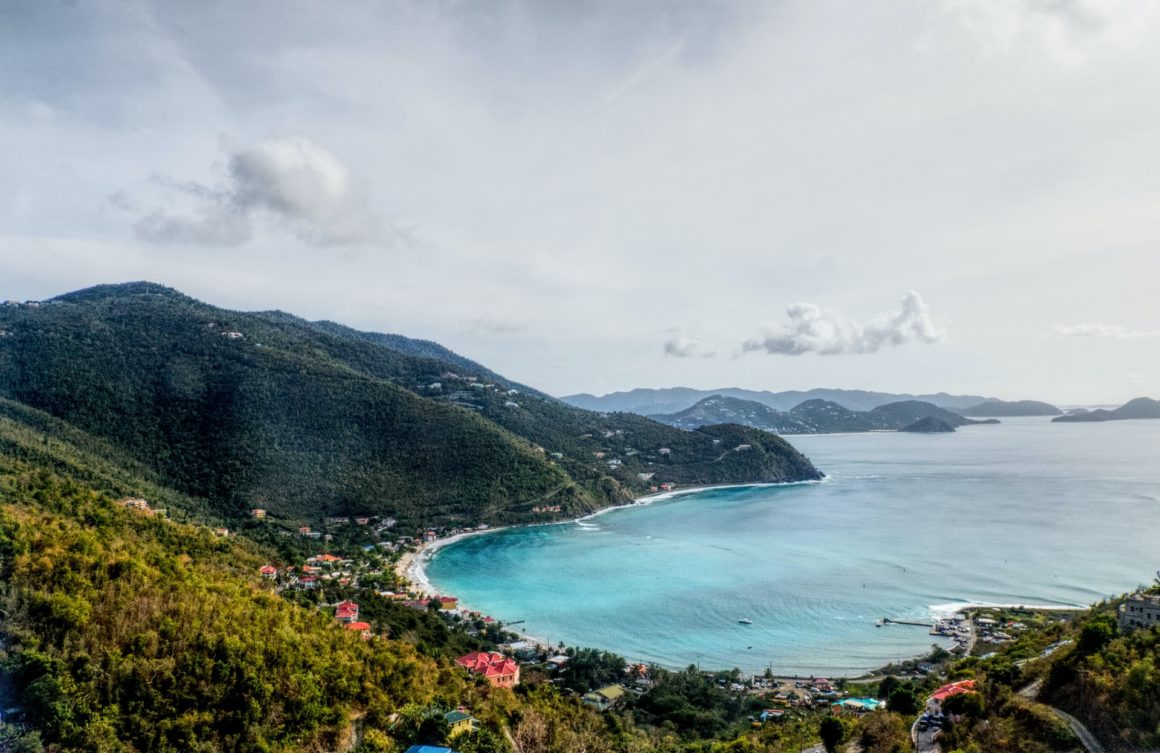 The British Virgin Islands
We can't mention sailing in the Caribbean without mentioning the BVIs! The British Virgin Islands consists of 16 inhabited and 43 uninhabited islands just waiting to be discovered. There are two types of islands: coral islands and steep volcanic islands.
The 4 larger islands part of the BVIs include Tortola, Jost Van Dyke, Anegada, and Virgin Gorda. Each of these islands is special for different reasons! Tortola is the center of BVI's activity with sheltered harbors that draw boating enthusiasts. Discover Jost Van Dyke's tropical perfection with incredible views of surrounding islands and a collection of sand beach bars and restaurants. Breathe in the air of easy island living and the freedom that comes with sailing.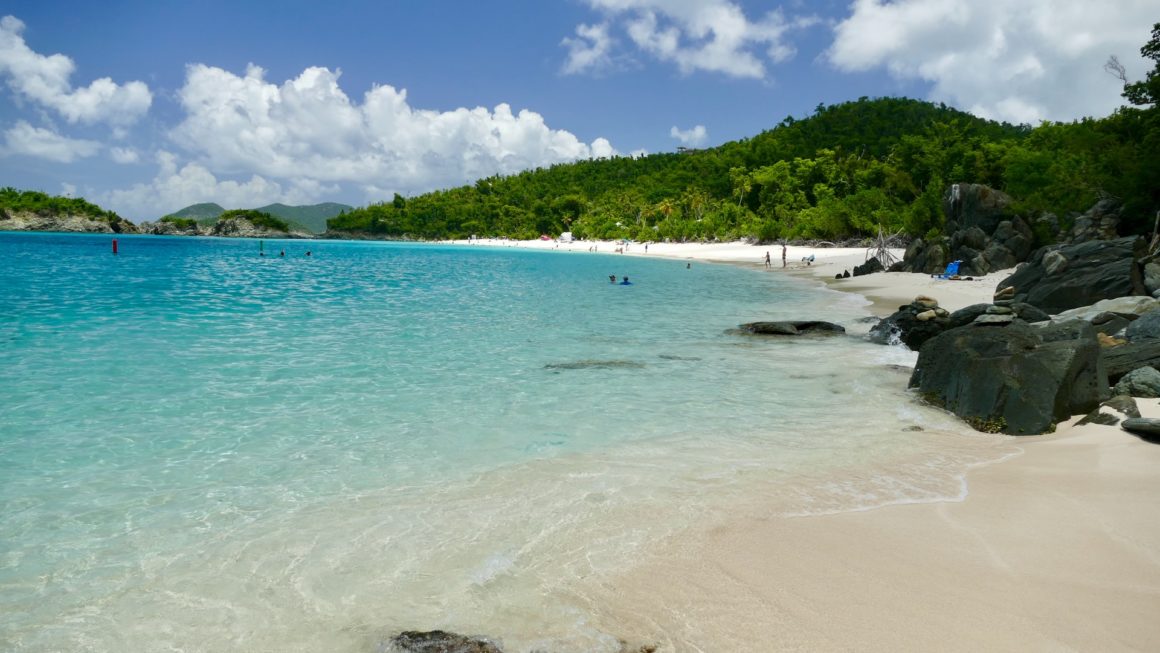 United States Virgin Islands
Similar to the BVIs, the United States Virgin Islands is made up of many different islands like St Thomas, St Croix, and St John. The USVI's are famous for their paradise with all of the activities you would want to do on your boat rental in the United States Virgin Islands! From fishing, snorkeling, free diving, jet skis, windsurfing, and more you can't get bored while sailing these Caribbean islands!
Blue waters, stunning land visuals, and a climate that leaves you breathless. A boat rental in St Thomas gives you the freedom to explore the other USVIs with ease! Just 15 minutes and you can be lounging on St John's coast.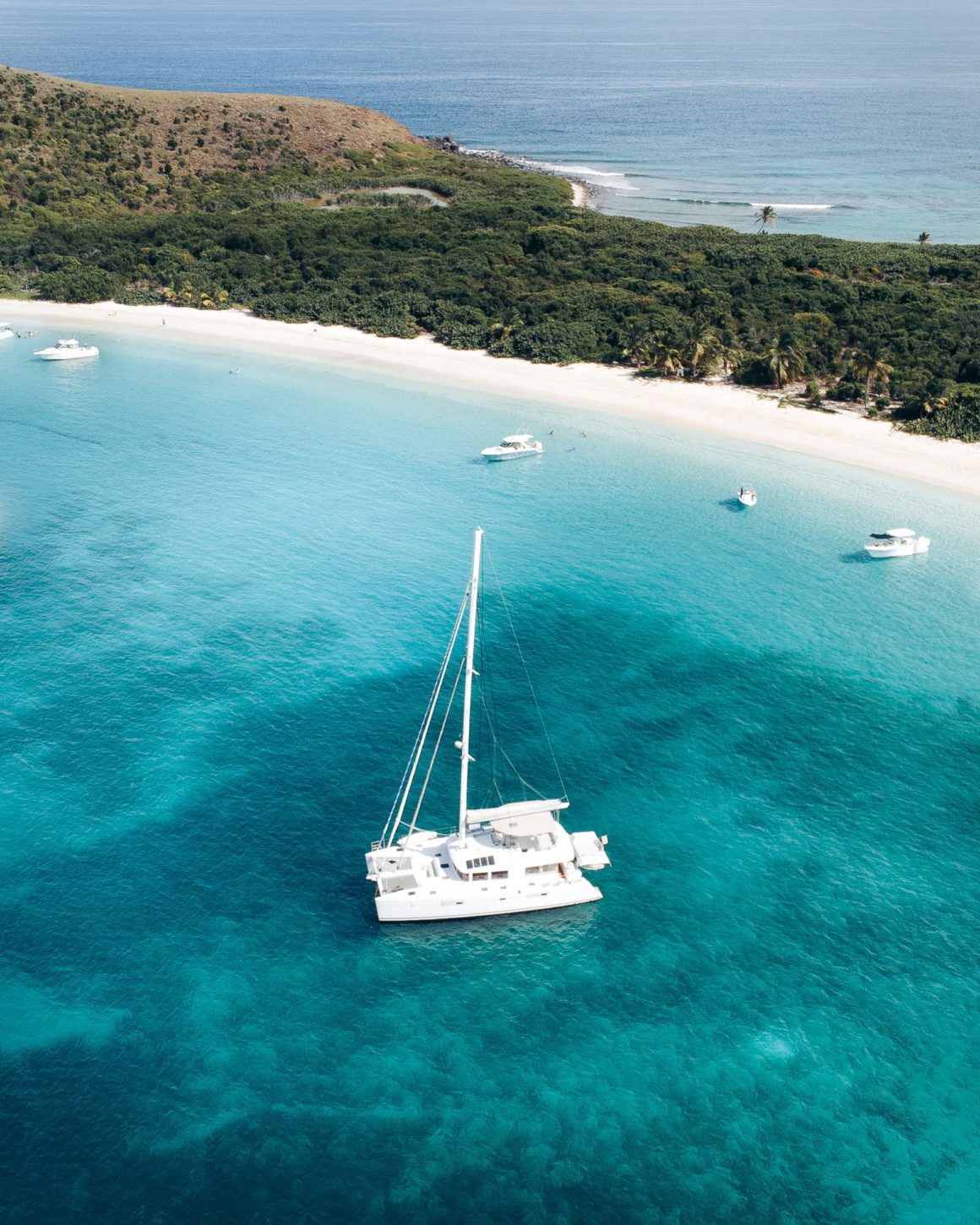 Puerto Rico
Rich in history, culture, and pristine beaches, this Caribbean paradise has an immense amount of one-of-a-kind experiences. In Puerto Rico, you'll find a celebration of life, a vibrant cultural experience, and a captivating rhythm around every corner.
If you're looking for a surreal experience that will make you appreciate nature, you need to visit Puerto Rico's Bioluminescent Bays. There are only 5 Bioluminescent Bays in the world, and Puerto Rico is lucky enough to have three of them! This occurs when microscopic, single-celled organisms produce "glow in the dark" effects when stimulated by movement.
Some of the best beaches are in Puerto Rico and a boat rental here can give you the opportunity to roam around finding your own personal beach paradise.