New South Wales has a lot of History
New South Wales is home to 6 out of the 19 world heritage sites in Australia, NSW (New South Wales). NSW is known as one of the most diverse and eclectic states in the region. New South Wales holds the most populated city in the country, with more than 4 million inhabitants (Sydney). The region grants it's visitors a unique experience with its natural beauty, cosmopolitan atmosphere, and historical landscape.
6 Great UNESCO World  Heritage Spots
What better way to get to know this amazing state, than exploring the six UNESCO world  heritage spots! They are all listed in its world heritage publication.
Gondwana rain-forest
Known as the most extensive area of subtropical rain-forest in the world. It was named a World Heritage in 1986. When visiting, there are several activities for you to enjoy such as; walking beneath a waterfall, spying on birds or wandering through a seaside rain forest. It's your choice of how to make your experience your own. You have the opportunity to make the experience one that is unique to you.
Greater blue mountains
There's nothing like amazingly moulded mountains for a hiking trek experience. This regions is called Blue Mountains due to the fact that when the atmospheric temperature rises, the essential oil of various eucalyptus species evaporates, and disperses in the air. The visible blue spectrum propagates more than other colours. This is the ideal spot for you to go camping, enjoy a bush-walk, or visit the most spectacular landmark in the region; The Three Sisters, which essentially is an unusual rock formation representing three sisters who according to an aboriginal myth were turned into stone.
This group of islands is formed by  Lord Howe Island, Admiralty Islands, Mutton Bird Islands, Ball's Pyramid, and associated coral reefs and marine environments. It has spectacular landscapes, including volcanic mountains, and diverse low-lying rain-forests, palm forests and grasslands. This is a perfect place for you to go snorkelling or diving, exploring some of the walking trails, and definitely visit Ned's beach, not only for its unparalleled beauty, but it's always the perfect spot to fish your food, and then use the BBQ facilities. How about checking out one of our sailing boats to explore this amazing island?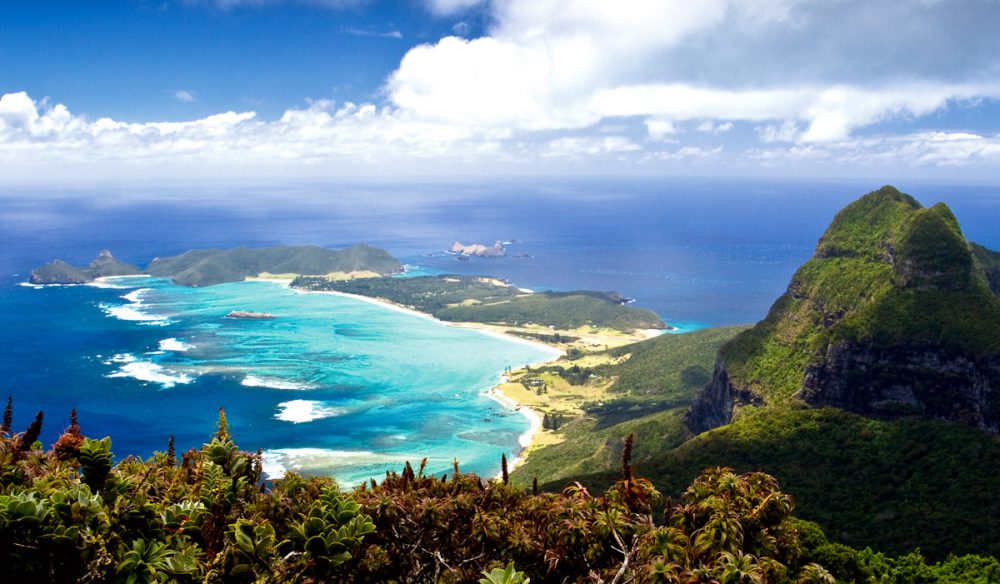 Willandra lakes region
This is a major site of the Earth's geological history, particularly associated with the response to major glacial-interglacial fluctuations. Listed as a world heritage site in 1981, this region offers historical theories concerning the evolvement of human beings in this area. The best way to tour this historical landmark, is by taking your bike or a jeep.
Australian convict sites
It's not every day that you get to see a penal site from the 18th century. This development that is composed of over 11 facilities, was originally built within the British Empire and is located in Australian coital strips. It is not only part of NSW, but it is also located in Norfolk Island, Western Australia and Tasmania.
Without any doubt, the most recent of these attractions is Sydney Opera House. Included in UNESCO's World Heritage in 2007, this jaw dropping performing arts centre built by the renowned Danish architect Jern Utzon, has become  Sydney's most remarkable emblem. Whether you just want to visit the site, or want to have the opportunity to attend a concert or a performance, this is a must see sites when in Sydney.
Considering a trip..
Australia, but more specificly Sydney, has amazing places for you to anchor a yacht and enjoy one of the biggest harbours of the world. For more information, don't miss our next post that will give you the specifics about mooring and anchoring in Sydney.
Be sure to let us know which one of these six world heritage sites in NSW you like the most, and which one you really hope to visit some time soon. Remember that here at Nautal we like to hear about and learn from your experiences!