Albury Wodonga to Mildura
659 km/412 miles, about 8.5 hours
Experience the mighty Murray River – one of the world's great rivers and discover its finest sailing route! Follow its serpentine path from the mountains of the Great Dividing Range. Explore the various towns dotted along the river as it makes its way to the ocean. Sample local food and fresh produce from Victoria's food bowl, and don't miss out on the rich Aboriginal heritage and pioneer history of the region.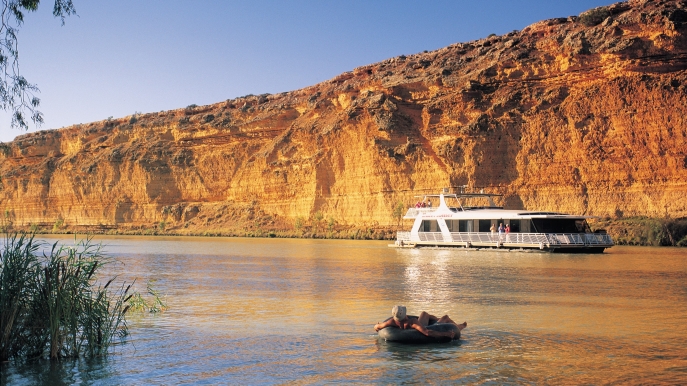 Specifics of Sailing Route
Leg 1
Albury Wodonga to Echuca-Moama (242 km/150 miles, about 3.25 hours)
Leg 2
Echuca-Moama to Swan Hill (153km/97 miles, about 2 hours)
Leg 3
Swan Hill to Mildura (264km/165 miles, about 3.25 hours)
Journeying through Albury Wodonga
You will not fall short of things to do in Albury Wodonga. Experience the many adventure activities, attractions, galleries and experiences on offer from quality local business operators within the Albury Wodonga area. Indulge in a picnic and experience Mungabareena Reserve, children's playgrounds, Wonga Wetlands and discover wildlife including over 150 species of birds.
What to do once in Echuca-Moama?
Whilst in Echuca-Moama, take the time to stop and check out the vibrant town and what is has to offer. Echuca-Moama is renowned for hosting one of the world's biggest water ski festivals, the Southern 80. If you happen to be around for this, it is an opportunity not to be missed!
Another interesting event that takes place here is Riverboats Music Festival. It happens under river red gums in a natural riverside amphitheater. This part of the river is also very popular for Paddlesteamers meandering past all weekend. While corellas chime in to the music at sunset, they make the perfect conditions for a dance party in the bush.
Swan Hill Highlights
Swan Hill is a popular part of the river to anchor your vessel. There are many local highlights here including the 'Pioneer Settlement.' – The Pioneer Settlement is an open-air museum and offers you a chance to view historic buildings, antiques, machinery and livestock appropriate to the Mallee's pioneering history. A really popular thing to do here is experience the Settlements unique Sound and Light Show at night. 'Lake Boga Flying Boat Museum' – We have all heard of the famous fly boat, but have you ever actually seen one? View the famous Catalina flying boat, one of the most distinctive aircrafts ever built. All types of Flying Boats serviced at Lake Boga are represented in the museum.
Quirky Activties
'The Swan Hill Food and Wine Festival' – If you have the time, stay and enjoy local wines and grab a taste of the regions quality local produce. This is located at the Swan Hill Region Food and Wine Festival, part of the Melbourne Food and Wine Festival. Other activities here include: 'Observatory & Planetarium,' 'Murray Downs Golf and Country Club,' 'Native Forests' and 'Local Markets.'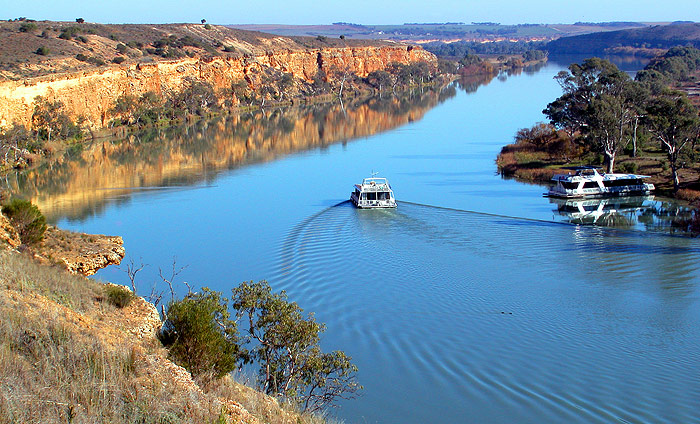 Mildura Wineries
Lastly, the region of Mildura is known for its wineries and citrus groves and its proximity to several national parks. The area produces most of Australia's Chardonnay, in addition to Cabernet Sauvignon, Merlot, Shiraz, and several other varieties. Visitors can sample wines at some of the wineries as well as at tasting centers in town.
Click here to view a range of boats that you could rent whilst journeying through Australia!