There are oodles of hidden coves in the Balearic Islands; ideal for romantic getaways, tranquil fishing trips or quality time with family. What's more is that many of these hidden coves are inaccessible by land, meaning that a boat rental on a beautiful island such as Mallorca is the ideal option for intimacy and natural beauty. The Balearic Islands are home to some of the Mediterranean's most exclusive beaches, coves and caves and are especially perfect if you feel like unwinding in paradise without travelling far and wide to find it.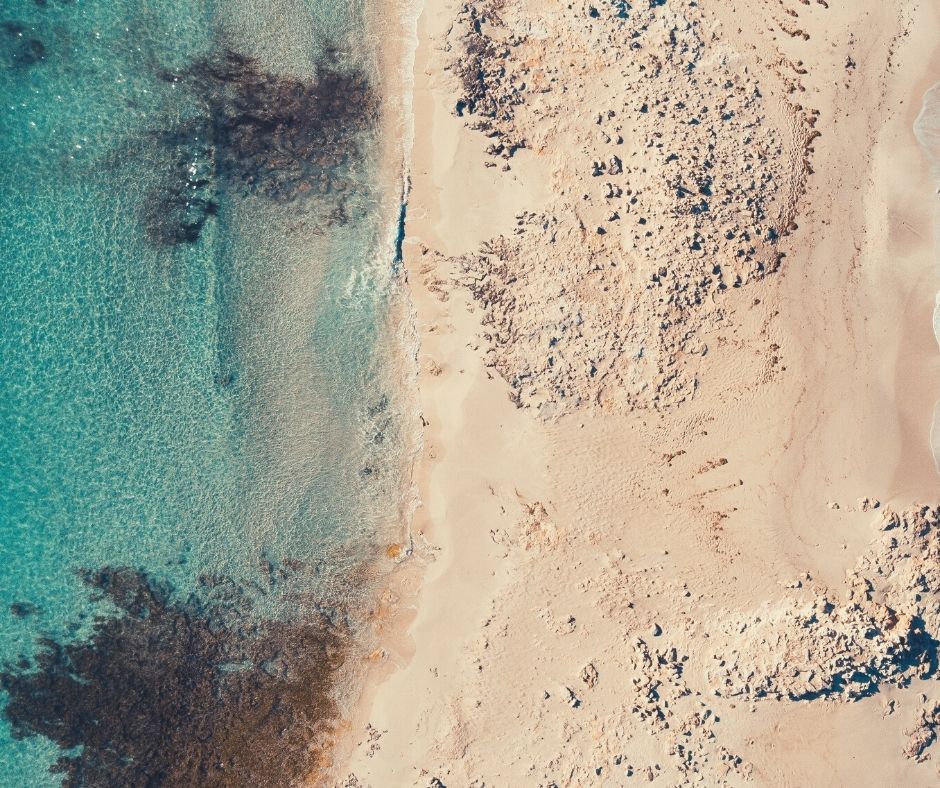 Below you'll find some of the Balearic's most hidden coves and secret getaways located in Formentera, Menorca, Mallorca and Ibiza.
Caló des Mort
When sailing in Formentera, a more tranquil island amongst the other bigger Balearics, you can encounter this calm cove just 10 km away from Sant Francesc Xavier. This cove often basks in the presence of little artisan boars called escars, making the view ever so much sweeter.
Cala Trebalúger – One of our Favorite Hidden Coves in the Balearic Islands
This hidden cove is located in the southeast of Menorca and is rather inaccessible, making it ideal for a boat rental, even if just for a day on a private tour of the coast. This cove boasts a stretch of fine white sand and is surrounded by greenery and turquoise water. Here, you can snorkel or dive and observe the spectacular sea life or simply put your feet up and recharge your batteries in paradise.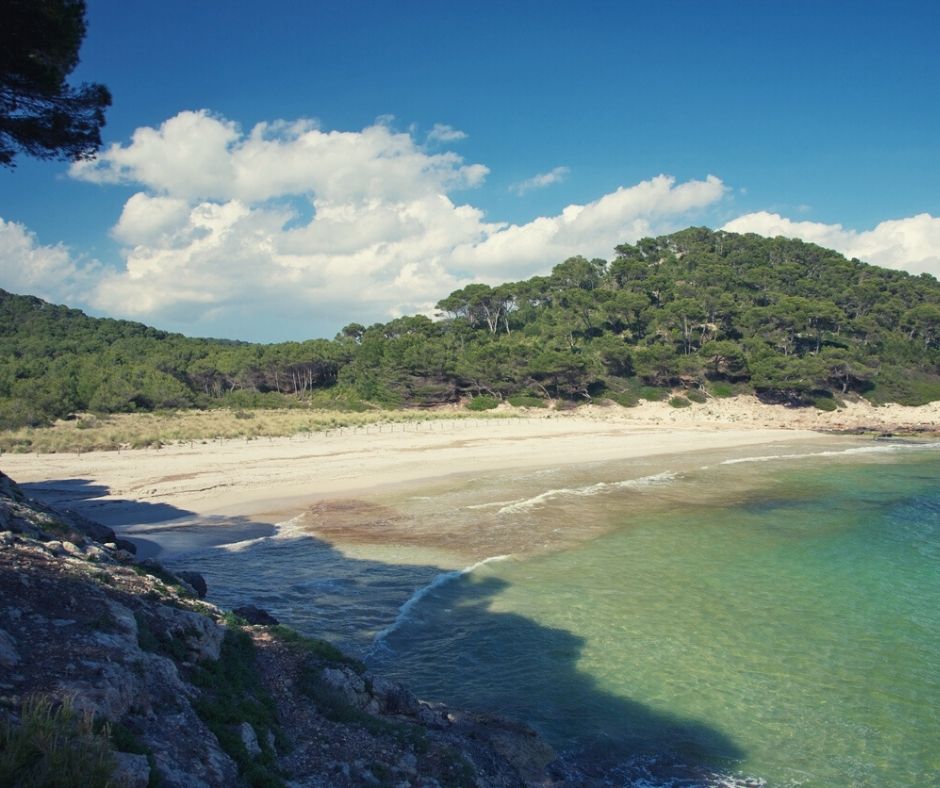 Platja d'en Tortuga
Also in Menorca, this beach is located in the north and owes its name to the resident turtles which inhabit the area of Laguna Morella. This area belongs to the Natural Park of s'Albufera des Grau and is famous for its clear shallow water; ideal for small children and family holidays.
Coll Baix
Moving onto Mallorca, you'll find countless hidden coves on this island. One of Mallorca's hidden gems is Coll Baix, a deserted beach lined with soft white sand. This beach doesn't have any services so make sure you have enough water with you, amongst other necessities you and your loved ones may need.
Cala S'Alumnia en Santanyí
This little beach in Mallorca is just 9 km from Santanyí and is ideal for a quiet beach trip or ideally, some adventurous snorkelling given the transparency of the aquamarine water here.
Es Portitxol
Last but not least, we'll leave you with a hidden cove in Ibiza, the ideal location for a yacht rental. In the north of Ibiza, you can discover Es Portitxol, one of Ibiza's less touristic coves located in a more peaceful part of the island. This is ideal for those who want to combine the rustic Old Town and artisan markets and shops Ibiza has with the more internationalised image of Ibiza: parties, cocktails and bars. This cove is sublime for disconnecting for a day or two and unwinding on a yacht rental before heading back to some of Ibiza's more popular areas.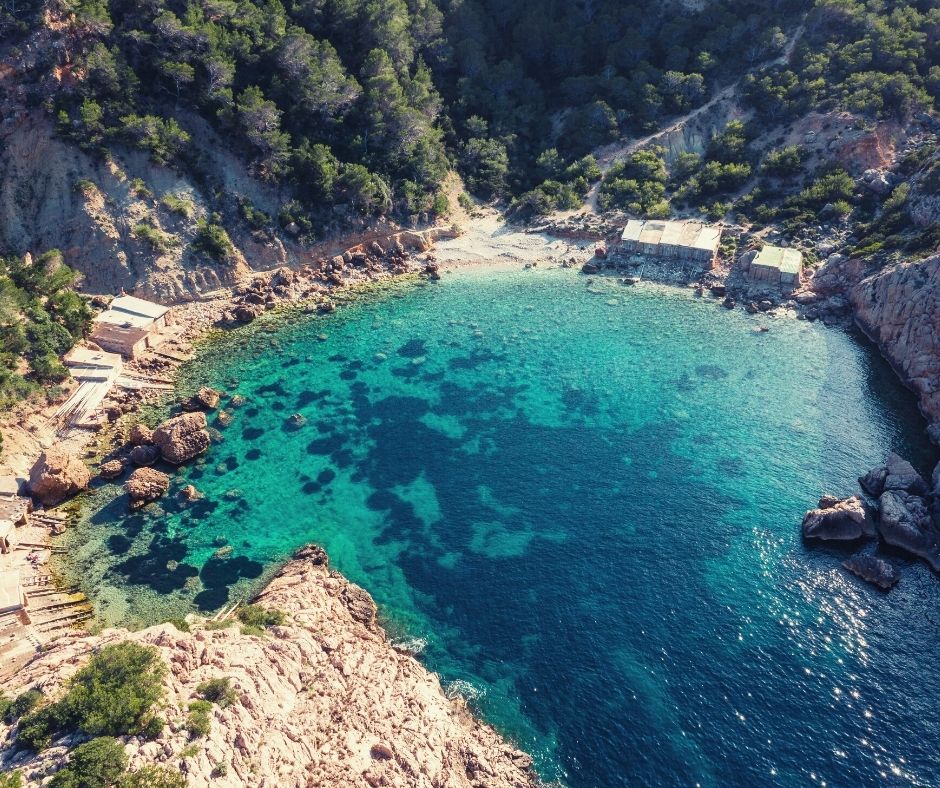 If you're undecided on the Balearics Islands for your next holiday, don't forget that there are plenty of other hidden seaside gems to explore by boat in Spain.