In response to the current health situation, Nautal is adapting to allow you to book your next holiday at sea with complete peace of mind, wherever you go*. In collaboration with our partner Allianz/Mondial Assistance, we have improved our insurance by adding a special covid guarantee. You can plan ahead and sail with peace of mind!
What is the Covid cancellation insurance guarantee?
When you book a boat on Nautal, you have the option of taking out two types of insurance covering epidemics, including Covid-19, to enable you to book with peace of mind.
Option 1: Cancellation, assistance and repatriation insurance
Option 2: Assistance and repatriation insurance
Here is a summary of the Allianz insurance coverage and exclusions of the policy.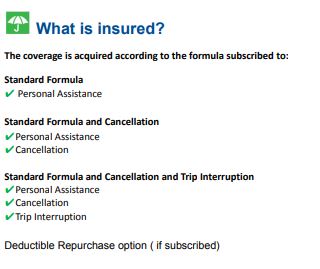 ENRICHED GUARANTEES**:
In the event of a virus-related illness during an epidemic such as Covid-19, of the client, travel companion or a close relative
or
In case of quarantine of the customer or travel companion due to suspected exposure to a virus in the context of an epidemic such as Covid-19
NUMBERS OF PERSONS INSURED: all persons on board (maximum 16 persons) for a subscription to one of the two Mondial Assistance insurance policies.
How do I subscribe to the Covid guarantee insurance?
The owners of the boats on Nautal are in charge of the insurance linked to their rental and/or co-browsing activities. We advise you to subscribe to complementary insurance covering the crew.
Each renter can enjoy their rental with peace of mind and take out insurance with our partner Mondial Assistance online. The Mondial Assistance option is recommended on our site when you confirm your reservation. Details of Mondial Assistance's services and guarantees are available below.
Have you validated your booking without insurance?
By contacting Nautal's customer service it is possible to subscribe to one of these insurances after booking:
For cancellation, assistance and repatriation insurance: up to 10 days after booking
For assistance and return insurance: up to 2 days after booking
Once you purchased the insurance, you will receive a certificate summarising the details of the insurance you have chosen.
---
*Excluding countries under international financial sanctions decided by the European Union and/or the United Nations and North Korea
**Global Assistance indicates that the following reasons are not covered: fear of traveling, travel ban (e.g. confinement) pronounced by the competent authorities/closure of borders as well as travel undertaken against the advice of the competent authorities of the country of residence and the country of destination.