Share the post "5 Things to Consider When Choosing between Positano, Capri, or Amalfi"
The Amalfi Coast is a dream, but you may not have the chance to see it all! If you need to decide between these three incredible Italian towns, consider these 5 things.
Whether restricted by time or a strict budget, you may need to make a decision between Positano, Amalfi and Capri, some of the best Italian Cities to visit in the Campania region of Italy. However, if you don't have the chance to see them all, it'll be a tough call!
Although they are close in proximity, they each have something completely unique to offer. If you find yourself choosing between some of the best cities to visit in Italy, consider these 5 things:
Atmosphere
Overall, each town on the Amalfi Coast offers a unique atmosphere and vibe. Whether you're looking for a cosmopolitan, chic atmosphere or a more laid-back and authentic experience, you'll find it on the Amalfi Coast.
Capri: Capri is known for its chic and exclusive atmosphere, with high-end shops, luxury hotels, and trendy restaurants. The island attracts a cosmopolitan crowd of celebrities, socialites, and luxury-seeking tourists.
Positano: Positano is a charming and picturesque town with a bohemian vibe. It has a mix of locals and international tourists, but the town has a more laid-back atmosphere to explore.
Amalfi: Amalfi is a historic town that has a more authentic feel compared to the other two towns. It is known for its traditional shops, cafes, and restaurants.
Cost
Prices in Amalfi, Positano, and Capri vary but they tend to be relatively high compared to other parts of Italy. This is due to popularity with tourists from around the world. The cost of accommodations, food, and activities in these towns can be significantly higher than in other areas of Italy.
Positano is generally considered the most expensive of the three, followed by Capri, with Amalfi being the most affordable. Known for its upscale shops and luxurious atmosphere, Capri is a popular island getaway for those looking to pamper themselves with an incredible backdrop.
In general, Amalfi may offer the most affordable accommodation options compared to Capri and Positano. Known for their luxury and upscale atmosphere, Capri and Positano have a higher cost of living and more expensive hotel rates.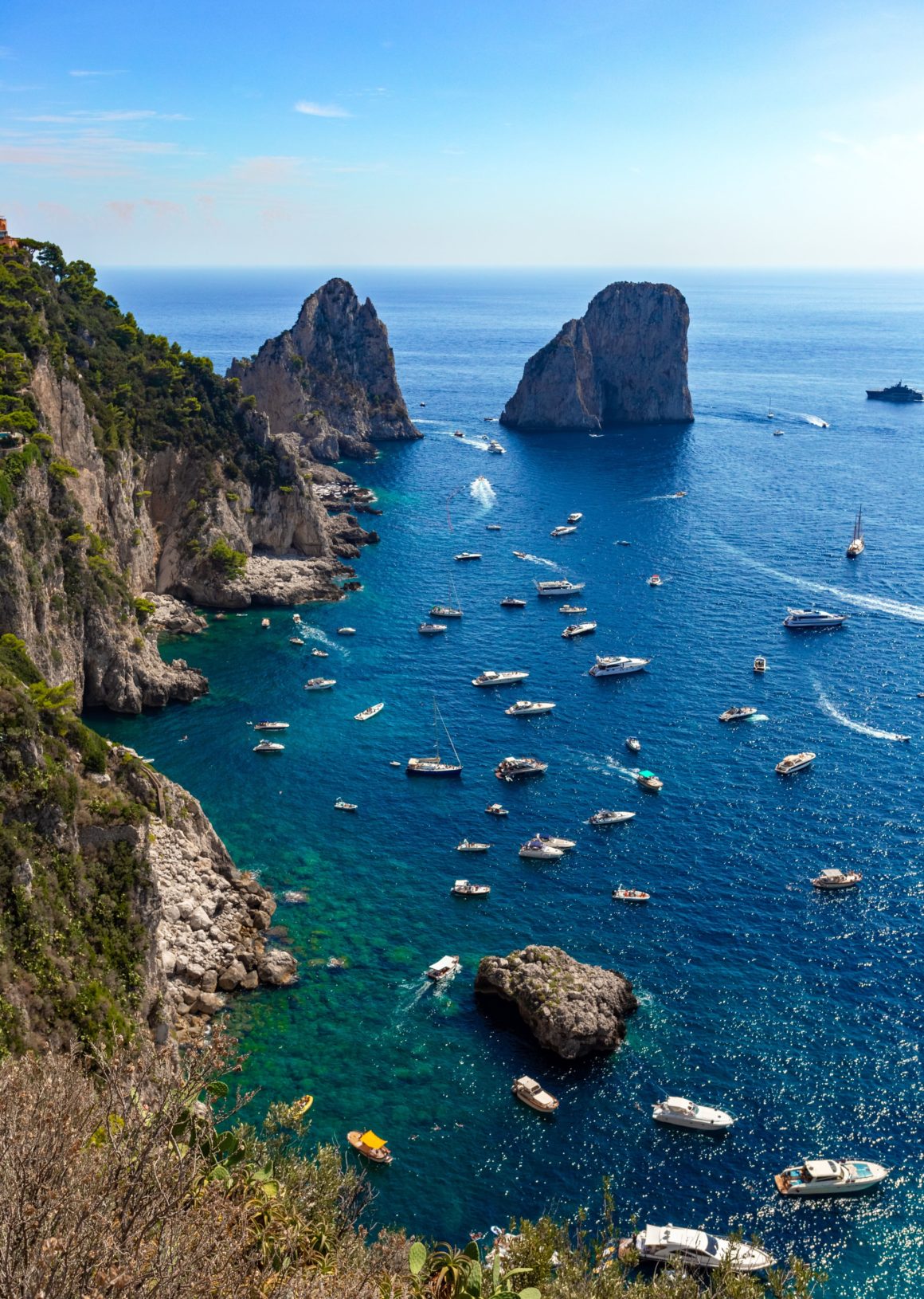 Amalfi is a larger town among the three, so it has a wider range of accommodation options. This ncludes budget-friendly options like guesthouses, B&Bs, and budget hotels. Prices may vary depending on the time of year and availability. It is always best to compare and check for the best deals.
Convenience
Convenience is something to consider if you prefer a city conveniently located or accessible to other cities, shops, or amenities. Especially, if you plan on staying there for longer than a couple days. If you would like to keep the charm of a more secluded town, you can definitely find that on the Amalfi Coast.
Amalfi has the best transportation by bus or car, as it is located along the coast and has good road connections to other parts of the region. The largest of the three towns, Amalfi is known for its historic cathedral, bustling markets, and impressive coastline. It is a good starting point for exploring the Amalfi Coast, as it has excellent transportation connections to other regional destinations.
Positano is a bit more isolated, with limited road access and a steep, winding road leading down to the town. However, it has a ferry and hydrofoil service that provides convenient connections to other parts of the Amalfi Coast and nearby islands.
Capri can only be reached by ferry or hydrofoil, with the closest port being located in Naples. From there, a ferry or hydrofoil ride to the island takes about an hour. Once on the island, public transportation, including buses and taxis, are available to get around.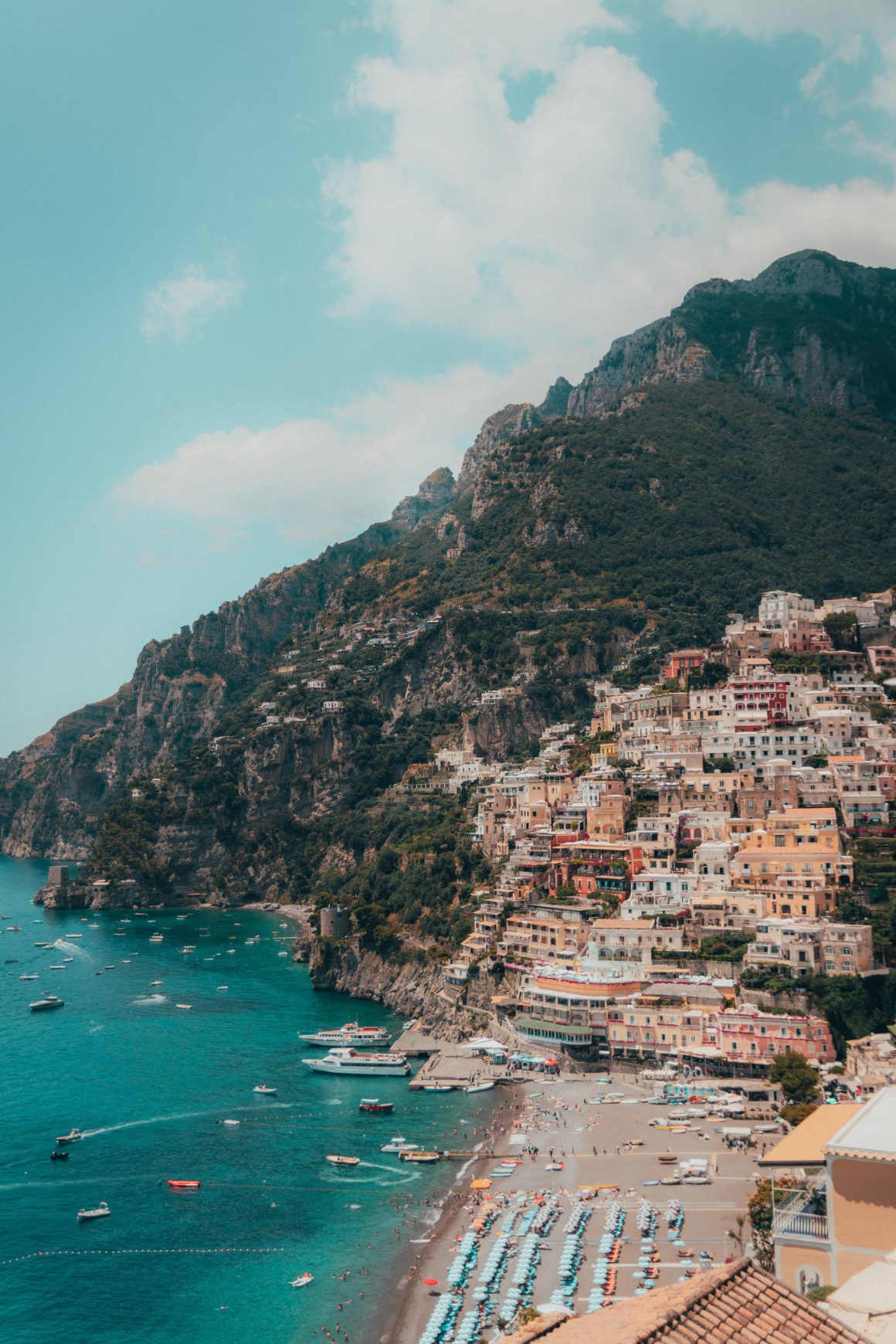 Beaches & Boating
The beaches on the Amalfi Coast include stunning scenery, clear waters, and vibrant surroundings, most of which you can reach via stairs or boats. However, here are a few differences to help you make a decision:
Surrounded by the azure waters of the Tyrrhenian Sea, the coast of the island of Capri is particularly popular among boaters for its countless caves and sea stacks. Your main option to dock is Marina Grande on the north of the island. The other option is Marina Piccola on the south, a smaller sheltered harbor that tends to be quite busy in the summer.
Considered to have some of the best beaches in the area, Positano is a picture-perfect moment waiting to happen. This includes the town's famous "Spiaggia Grande", a long strip of sand with stunning views of the town's cliffside buildings. Other popular beaches in Positano include "Fornillo Beach" and "Arienzo Beach."
Pebbles and rocks, rather than sand, make up the beaches in Amalfi. They are often small and crowded, but the traditional white houses perched on the hillside make a lovely sight. Admire them from the deck of a boat docked at the city's port. Coppola Marina-Dock, facing the Gulf of Salerno, has 300 berths and can host yachts of up to 114 feet. This is an ideal starting point for your trip if you sail in Amalfi.
The time you have to visit
The amount of time needed to visit each town on the Amalfi Coast depends on your interests and travel style. If you are on a tight schedule with only a certain amount of time on the Amalfi Coast, here are some general guidelines on the time you may need to visit each city:
Capri: You could easily spend 2-3 days exploring the island of Capri, taking in its luxury shops, beautiful beaches, and stunning coastal views. If you want to visit the Blue Grotto, allow for at least half a day.
Positano: 2-3 days is a good amount of time to spend in Positano on the Amalfi Coast, giving you enough time to explore the town's cliffside streets, visit its beaches, and relax at a café or restaurant.
Amalfi: 1-2 days is a sufficient amount of time to see the main sights in Amalfi, including the town's historic cathedral and bustling market. If you want to explore more of the region, you can take a ferry or bus to nearby towns like Ravello or Sorrento.
It's also worth noting that these are just general guidelines and you can always adjust the amount of time you spend in each town based on your interests and travel plans.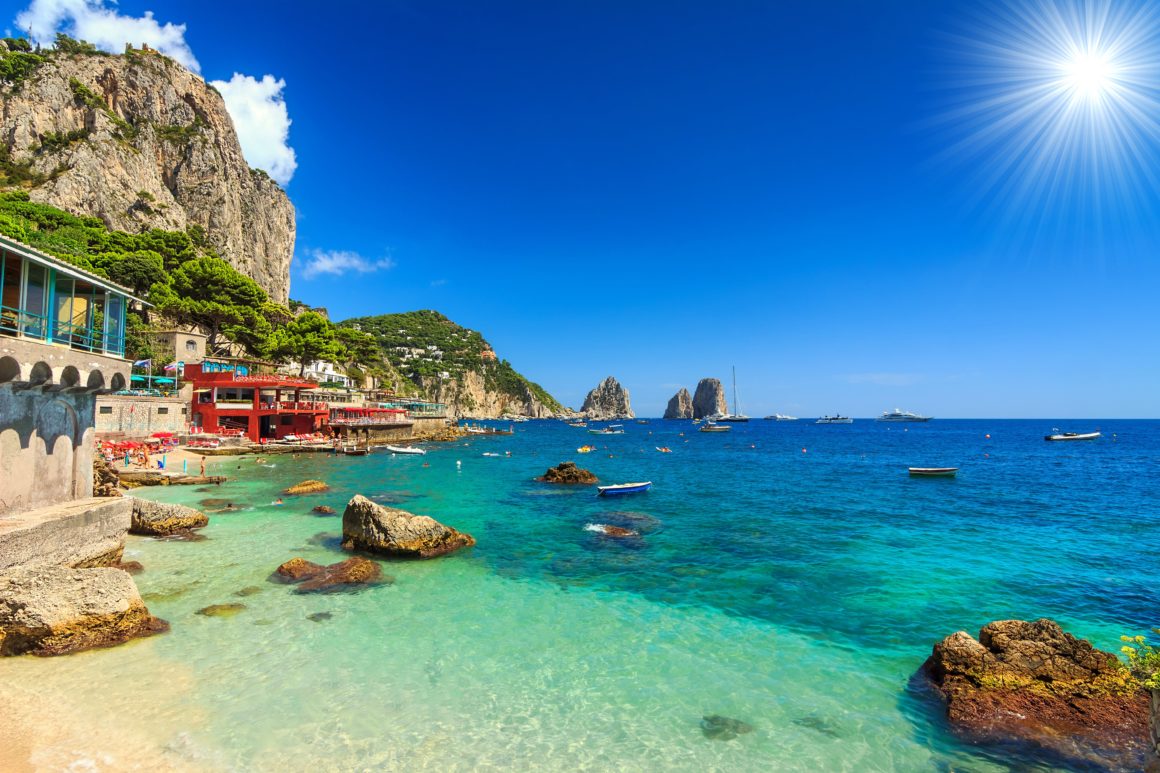 Choosing between these towns on the Amalfi Coast is no easy task. So, we encourage you to make the most of your trip to Italy. The boats in the region offer a unique experience allowing you to explore the cliffs, coves, and coastline, so you can't go wrong with any one of these destinations! By renting a boat on the Amalfi Coast, you'll be able to easily reach every corner of this amazing town and we can guarantee you won't miss a thing! Skip the Positano to Capri ferry and sail across the world famous Amalfi Coast with your own private yacht charter.
But if for any reason you need to narrow down your choices from the many incredible Italian cities, consider these 5 things to ensure you pick the best town for your Italian getaway. Buon viaggio!