Prefer to sleep on a boat instead of renting a hotel? Then keep reading. Discover the best places to anchor in Menorca and plan the holiday of your dreams aboard the best charter boat.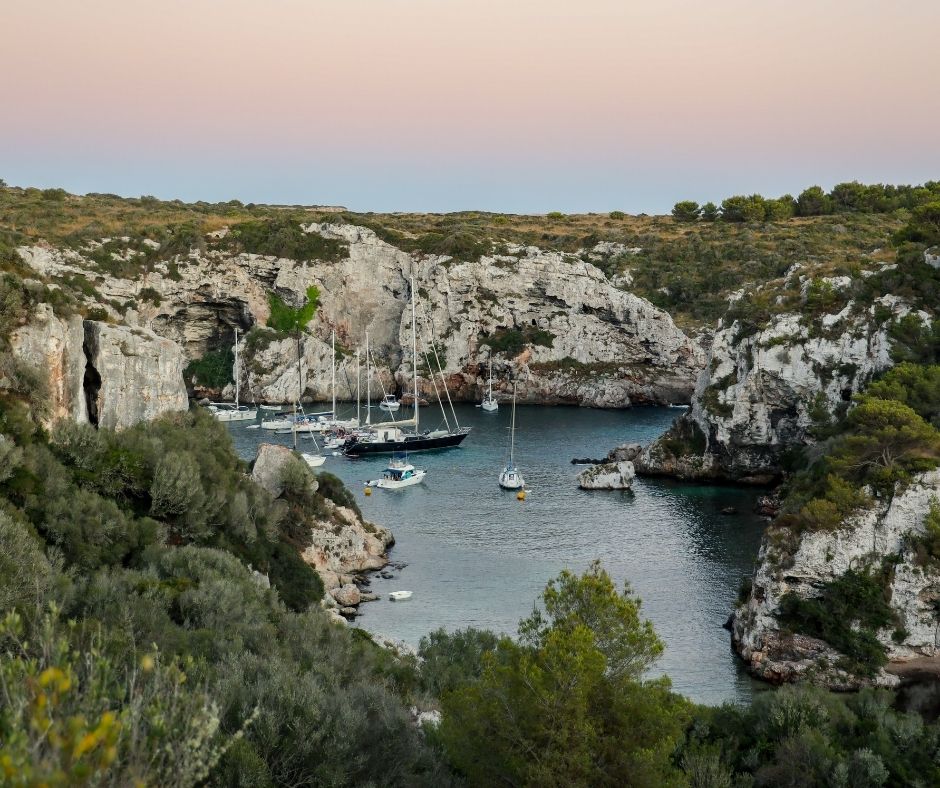 Where to anchor in Menorca: the best anchorages
Anchor in Menorca: Sa Farola
Let's begin by introducing the best anchorages in Menorca with Sa Farola, a small beach that retains a unique charm and great beauty. You will stumble upon this small beach of 10 meters without even leaving Ciutadella. You can anchor your boat alongside the others in front of the beach and listen to the gentle splash of the sea and watch as it glistens.

This particular beach is made of fine sand and is protected from the wind by rocks. It is oriented to the south and surrounded by small meadows that give the area an atmosphere of nature and tranquility for those who seek to disconnect from the bustle of the city without having to go far.
Anchoring in Menorca: Cala en Blanes
Are you looking to spend a day sailing through Menorca with children? Then this beach is what you are looking for. Its fine sand and calm, shallow waters will be the perfect setting for your adventures while the elderly enjoy the sun and the sea breeze.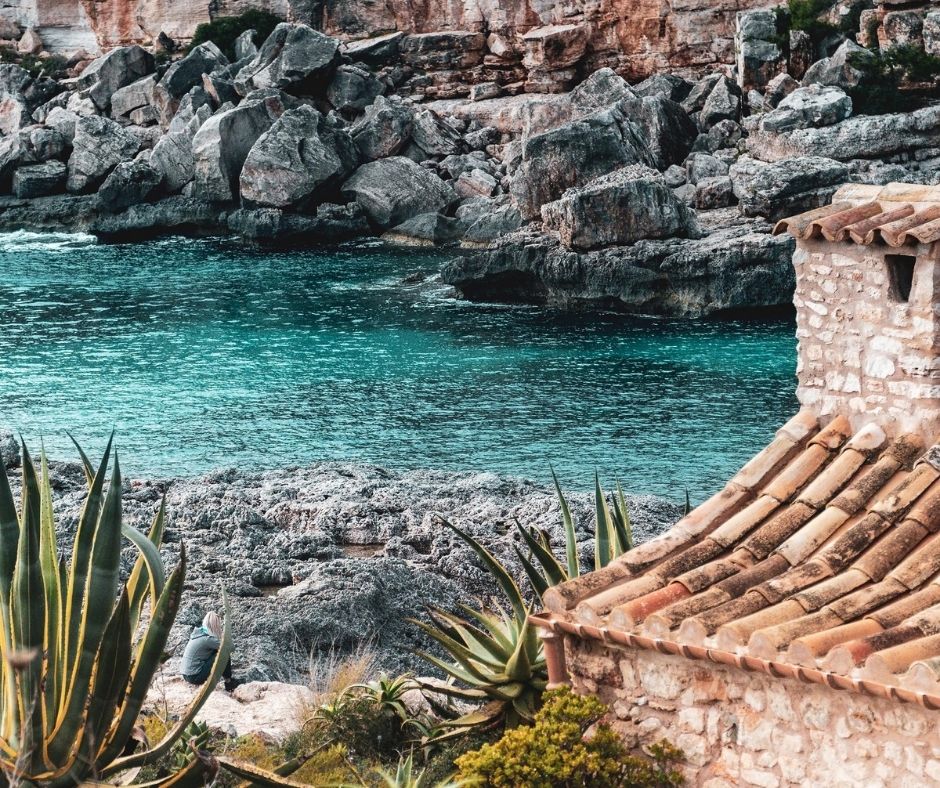 Oriented to the south and protected from the waves and winds, this is Cala En Blanes, a perfect place to anchor your rental boat. The cove is made up of fine white sand, 30 meters long, and almost unreal blue waters. Do not hesitate to rent a boat in Menorca if you are looking for a perfect holiday.
Anchoring in Menorca: Cala Pregonda
For many, Cala Pregonda is the most famous unspoiled beach in the north of Menorca, and for many others, it is the best place to sail on a rental catamaran. This is because its beauty makes it so acclaimed that no one wants to miss out on a visit, especially in the summertime. Access by land is tricky, which is why renting a boat makes this experience even better.

This beach stands out for its vegetation and its dunes, as well as for the islets located in front of it, which protect it from the waves when a storm occurs. In front, you will see anchoring sailboats for rent as well as other boats that enjoy this beautiful cove.
Anchoring in Menorca: Cala del Pilar
If you sail along the north coast of Menorca, you cannot miss Cala Pilar, one of the most spectacular in the area and where many take the opportunity to spend the night on their rental boat. What is most striking about this cove is the fusion of bright colours. You'll notice a reddish color in its lands with the turquoise blue of the sea and green of its vegetation.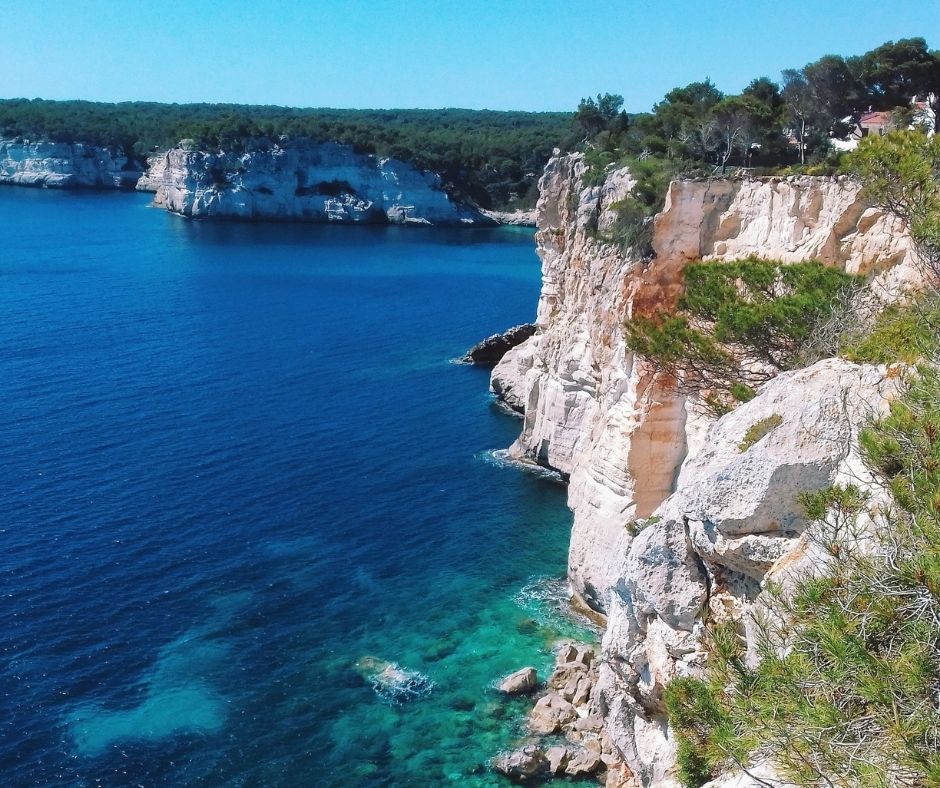 This beach is very exposed to the north wind, with fine sand and touches of various colours. At about 240 meters in length, this unspoiled beach is the perfect option for sailing on a charter boat.
Anchoring in Menorca: Cala Mica
Are you looking for a beach where you can find maximum tranquility with low occupancy? Then the Mica cove is what you are looking for, a virgin cove in the north of Menorca, one of the largest and most beautiful, but one of the least visited. On the other hand, you will find boats anchoring in front of the beach with passengers basking in the sun on board.

Cala Mica, a wild sandy area located between one of the most unpalatable places in Menorca. It has two sandy beaches, as well as meadows that are filled with very colourful flowers in Spring. Boat hire in Menorca is one of the best ways to visit Cala Mica and the many other coves where you can enjoy the best holiday.
What other anchorages in Menorca do you recommend? Let us know so we can help other sailors get the best out of their holiday. Rent a boat in Menorca and enjoy sleeping on a boat like never before!