One Week in Martinique
Here we propose a sailing route around the French island of Martinique.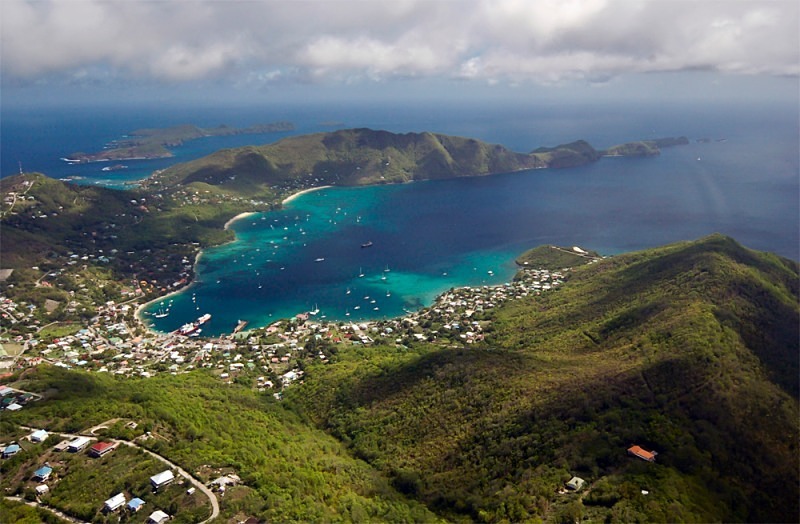 To rent a sailboat or a catamaran there, it is not necessary to have a license but you will need to provide a Nautical Curriculum (as in France). This means that you will have to present in writing, a summary of all your nautical experiences. If this experience is considered sufficient by the owner, you can board any boat, regardless of the length.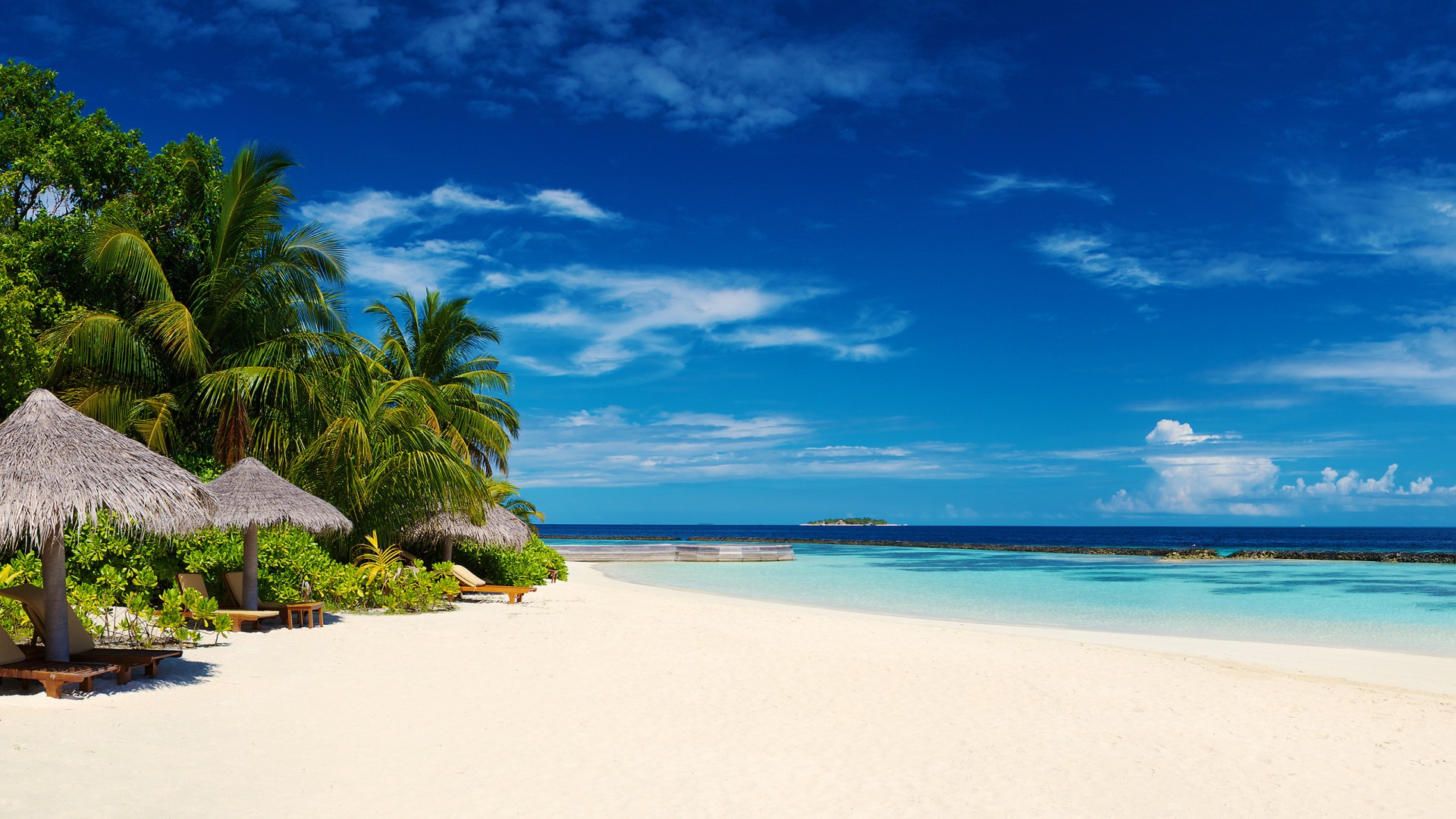 Before beginning this route…
To clarify that one of the peculiarities that occurs within the Caribbean and its surrounding islands, is that they belong to several countries. Therefore, every time you leave and/or enter a different island it is important to take into account the customs formalities.
If you decide to anchor overnight without having to tread solid ground, these procedures are not necessary. The only requirement is to raise a yellow flag, so that they recognize, and know that you are in transit.
Below you will find a very interesting 7-day sailing route, which accepts many variations due to the number of beaches and ports near the route.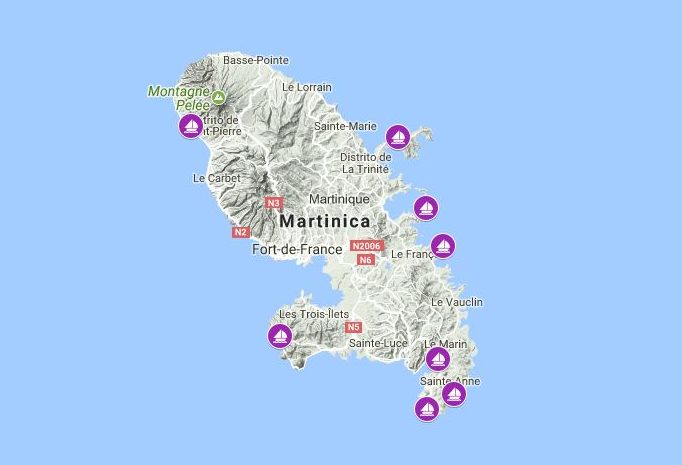 Day 1: Marina du Marin, Martinique to Sainte Anne, Martinique (5.4 nm)
Day 1 of your sailing trip will start in the largest nautical base in the Caribbean, Marina du Marin, Martinique. It is just a 45-minute drive from the airport and therefore easily accessible straight after you land. Due to the large proximity of the marina, it has a lively atmosphere and holds countless boats. Here you will find an abundance of restaurants, leisure activities, services, and shopping. This is the perfect place to stock up on any necessities ready for your one-week charter.
After a morning at base preparing for your voyage, you can set sail on a short hop to Sainte Anne. This is a great place to anchor, as the shallow water provides a good holding. Sainte Anne covers the whole area below the beach of Club Med Les Boucaniers, making it a great place to spend your first evening.
Day 2: Sainte Anne, Martinique to Baie des Anglais, Martinique (5.4 nm)
Day 2 will begin by exploring the wonderful Sainte Anne. If you're lucky to be here around the Christmas period, you will be welcomed by Creole carols, a roast suckling pig, and a live nativity. Have a delicious breakfast at Basilic Beach and spend a few hours enjoying the glorious view whilst you listen to the waves crashing amongst the rocks. Next, we highly recommend a visit to the world-famous Sainte Anne Bird Sanctuary. This sanctuary is the most important in the Caribbean for native nesting birds. Here you will also notice fascinating mangroves amongst you.
Sainte Anne itself is in fact a designated national park filled with wonderful hikes both inland and along the coast with spectacular views. After a long or short hike, have a walk into the extraordinarily pretty town of Sainte Anne. Let your eyes drift from its tall steepled church to the colorful Creole houses around you.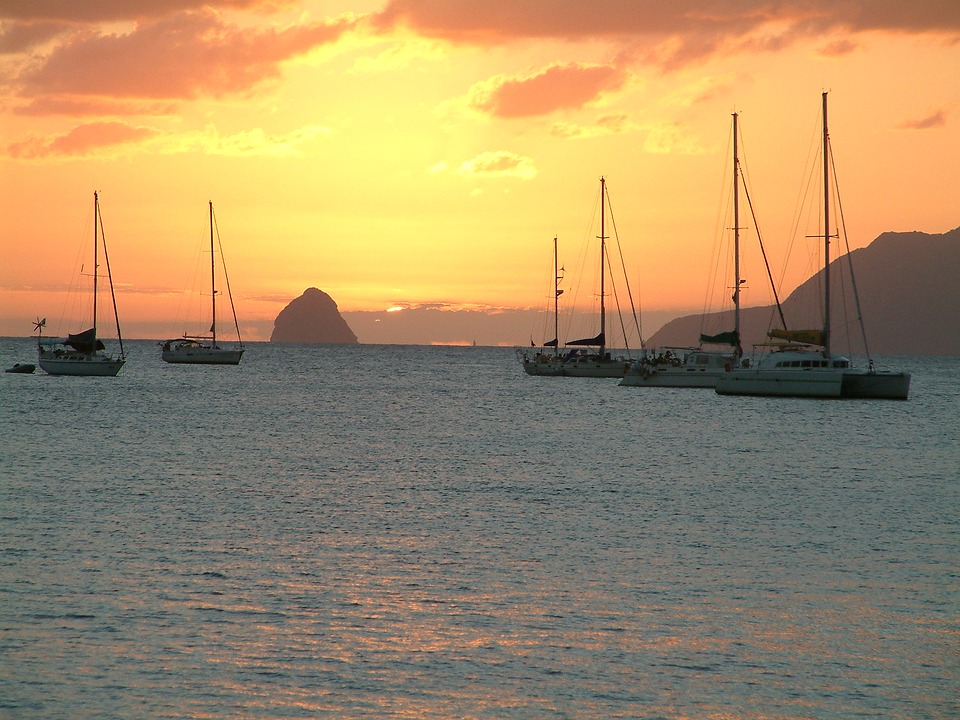 Seafood Sensational…
A large percentage of the local population here like to fish, and therefore the French influence in Sainte Anne means that you can have high expectations of the seafood here, perfect for a late lunch! We highly recommend the Acras de Morue (spicy cod balls) which are a Creole menu staple. For those of you who live on the adventurous side of cuisine, you may want to sample the local specialties of lambis (conch) and Creole boudin made from pig's blood.
After a lovely day in Sainte Anne, head back to your boat and head into the tradewinds for the East Coast of Martinique. Moor at an attractive cove called the Baie des Anglais, which is just a short hop sail of 2 hours. This particular bay is what you may call 'out-of-the-way.' It is mainly sheltered due to a coral reef, classed as a natural reserve. You will find that the local fishermen here are wonderfully accommodating and only too happy to set up a lobster barbecue on the beach for visitors. Spend your evening here enjoying the atmosphere and absorbing the true Caribbean vibes.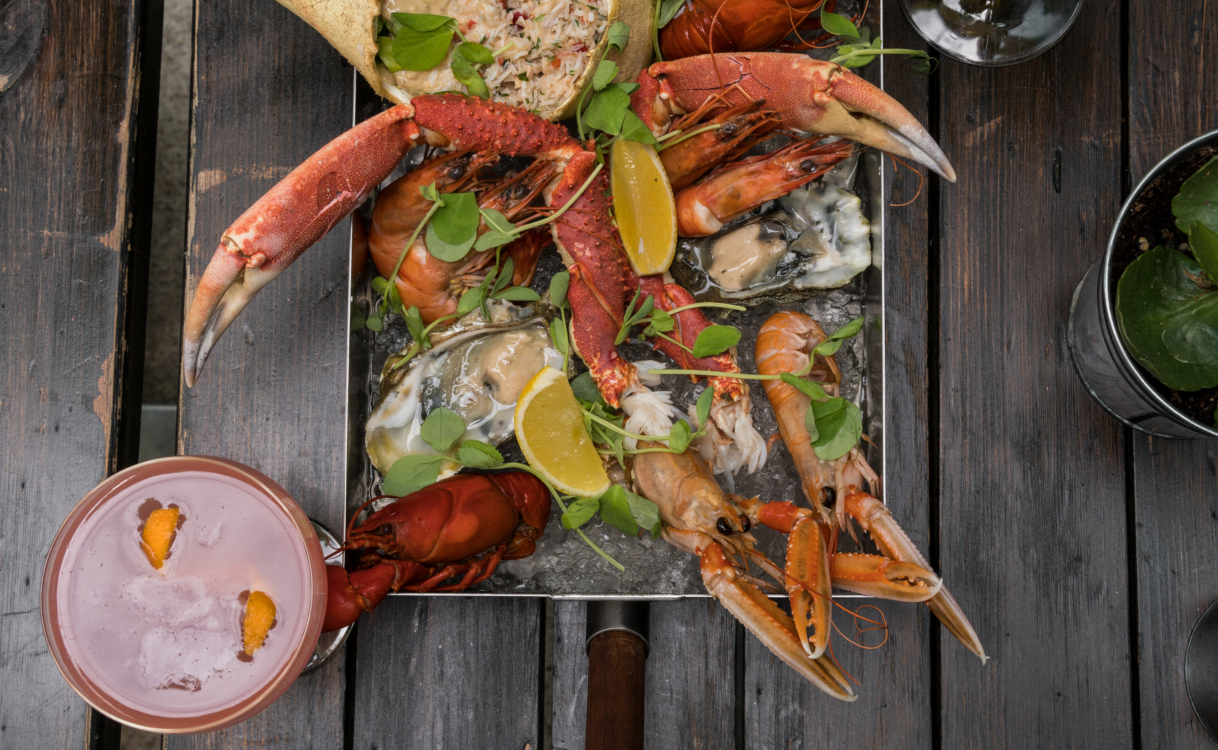 Day 3: Baie des Anglais, Martinique to Llets du Fancois, Martinique (14.57nm)

Start your day 3 by having a relaxing few hours in the bay of Baie des Anglais, before heading north along the Martinique coastline. The scenery here is picture-perfect and magnificently unspoiled. Make sure you take advantage of this prime opportunity to stop for an Instagram shot and tag @Nautal as we love to follow your adventures. Here you will also notice the seashore is lined with beautiful sandy beaches and coconut palms. As you approach Llets du Francois and the oh-so-famous Baignoire de Joséphine, take a dip in the 29° water, before sinking your toes into the powder-white sand on the beach. This place can only be described as a true paradise.

In the afternoon, grab a spot of lunch and rent kayaks. You can do this for just a small cost on the island and floating on the serene water is a relaxing way to spend the afternoon. Alternatively, if you crave a slightly less relaxing afternoon make sure you visit Paintball Island. This place is seriously fun with a 5* rating, perfect for families or a group of friends!
If pizza is your thing then enjoy your evening meal at L'Italien. The food is simply scrumptious. End your evening with a couple of drinks before hitting the hay.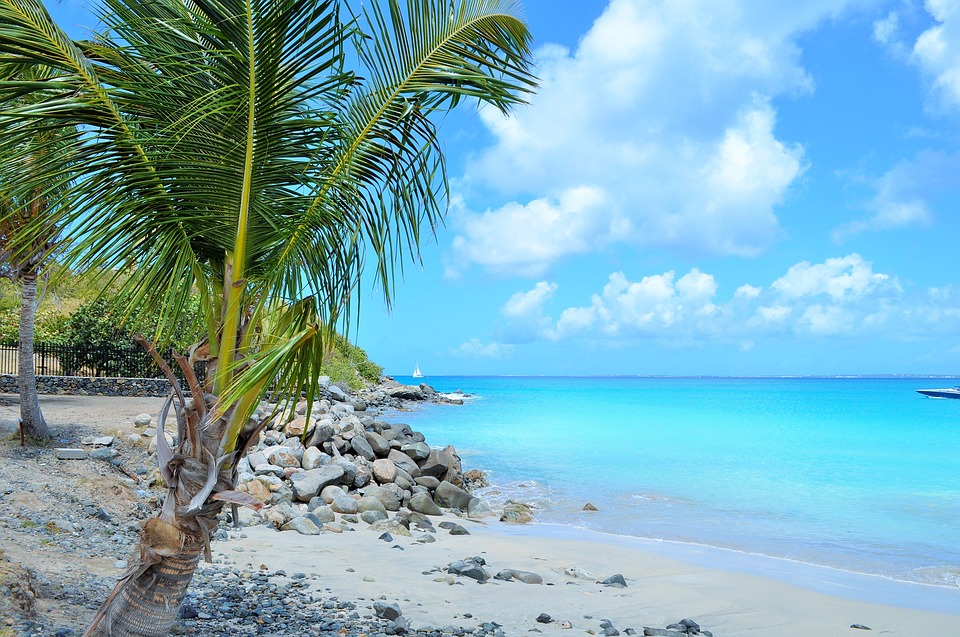 Day 4: Llets du Francois, Martinique to Havre du Robert, Martinique (3.9nm)
On day 4 make sure you spend a little time exploring Llets du Francois for the last time and squeeze in any activities you may have not had time for the previous day. Enjoy a spot of lunch at La Ferme des Orchidées au Francois, and set sail for the Havre du Robert. En route, you will cruise past the quaint little island of Loup Gaou. This deserted island is picture-postcard perfect with just 3 palm trees and coral pink sand. Anchor here for a few hours and enjoy the true stillness of this island.
When you arrive close to the Baie du Robert, you will have a choice of 2 anchorages. Ilet Madame is a sheltered isle, inhabited by only iguanas. Ilet Chance is your other option. This anchorage is special as it is covered in a mangrove swamp, inhabited by iguanas, and resembles a luscious green paradise, with misshapen ancient brickworks, giving an atmosphere that you have gone back in time.
Beware of the coral on the inner part of the harbor when mooring here. If you need to top up on fuel it is possible in the southwest. Take some time to explore the market here, where you will find french delicacies and some provisions.
Enjoy a quiet tranquil evening here on board your boat, appreciating the stillness and glistening stars above, before a big day of activities and sailing the following morning.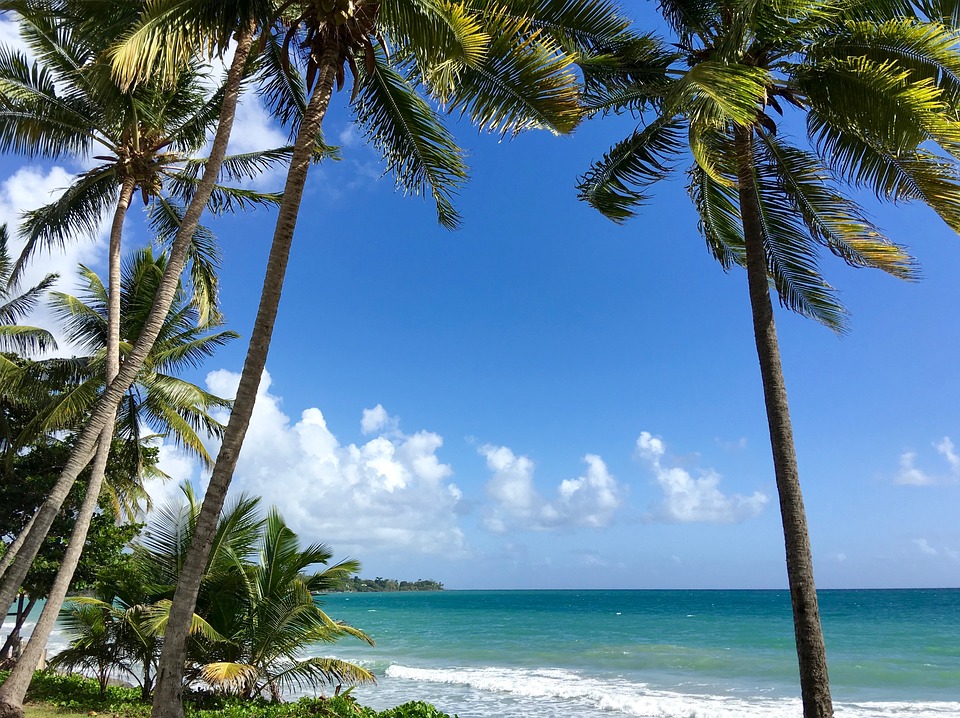 Day 5: Havre du Robert, Martinique a stop at Baie aux Trésors, Martinique, and onto Tartane, Martinique (19.37nm)
Get ready for a change of scenery on day 5 of your sailing experience. An hour's sail from Havre du Robert you will embark upon the glorious Baie aux Trésors, a new nature reserve situated at the tip of the point of La Caravelle. As soon as you enter this place you feel a sense of magic and adventure. Here lie the ruins of the Dubuc castle where a 17th-century colony was supposed to have kept their hidden treasures. Maybe the children amongst the crew would enjoy spending the day hunting for them.
Next, you will sail for 3 hours to Tartane. The moorings here are calm yet there is a lively atmosphere. Tartane is renowned for its fishing, but even more for its surf! The waves here are the best, so if you love to ride the waves then visiting here is an absolute must. In addition to this, there is spectacular scenery all around, and therefore a great place to relax with a good book, absorb the Caribbean atmosphere, and watch the surfers.
If you get the chance, be sure to take a stroll and appreciate the true beauty of the rich flora and fauna that the island has to offer, not to mention the panoramic views over the windward coast of Martinique.

Day 6: Tartane, Martinique to Saint-Pierre, Martinique (30.61nm)
Day 6 is going to be the most scenic of days. Sailing along the Martinique coastline will truly catch your eye with stunning panoramic views around you. The next part of the sailing route takes you towards Saint-Pierre where you will cruise along the canal which separates Martinique from the Dominican Republic, with its various mesmerizing landscapes. The Tradewind is sure to drive you along for a 5-hour sail. As you approach Saint-Pierre you will instantly notice its wide sandy beach, and beautiful village located at the foot of the Pelée Mountain.
Today this village has no more than 7500 inhabitants as the eruption of the volcano in 1902 wiped out the whole population. The only survivor was a prisoner called Cyparis, who owed his life to the thickness of his cell wall. Three parallel streets now represent the essence of what is left of the pristine ruins of this town.
You have many options to choose from in this town. If you prefer to explore by foot then be sure to explore the Volcanological Museum which portrays an exhibition of relics of the catastrophe. Make sure you also head to the beach and sink your toes into the black sand. This place really is something else.
Saint-Pierre is a great place to snorkel or scuba dive. In addition to the constantly warm water, you can also cruise a couple hundred yards offshore to see more than 10 shipwrecks just below the surface.
After a fun-filled day, treat yourself to some fine dining at La Table de Mamy Nounou.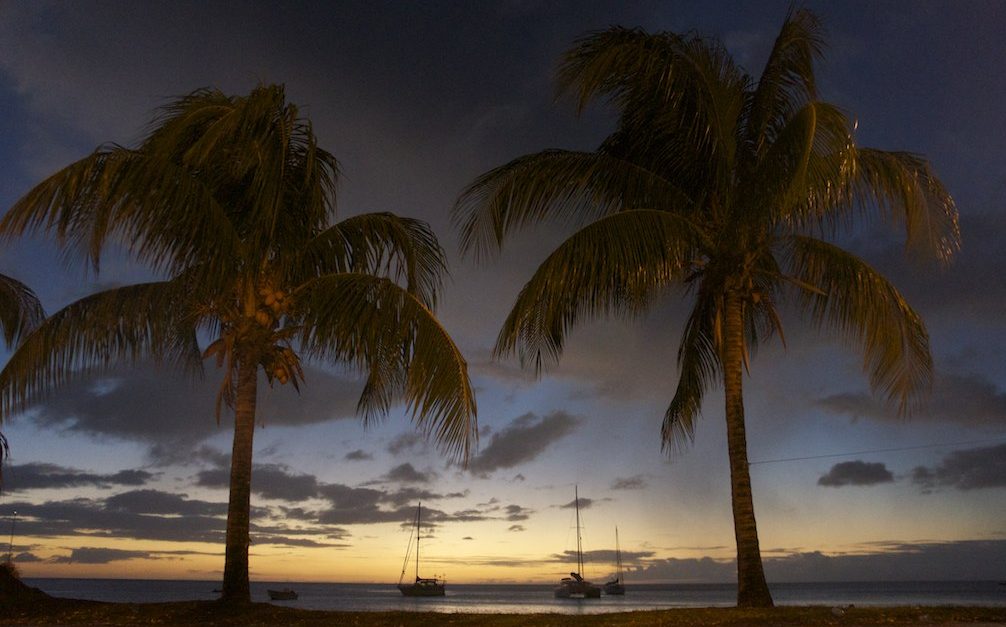 Day 7: Last day of the Sailing Route
Unfortunately, day 7 is the last day of your voyage. However, don't be sad! You still have a very scenic route to take you back to the beautiful Marina du Marin. Feel that breeze in your hair and thoroughly enjoy your last full day of sailing. We hope you had a great week and have taken away many magical memories to last a lifetime.
Don't forget to update us on your journeys and leave a comment below!
Or alternatively, if you would like to extend your trip, check out our 10-day and 14-day sailing routes.
Until your next voyage…