7 days of luxury on the water from Athens to Mykonos
Assemble your motley crew and set a course for the most popular islands of the famous Cyclades! From the wild nights of Mykonos to the alternative of Antiparos and the mouthwatering cuisine of Sifnos, this tour is all about Greek island holidays at their best!
Visit some of the best-known islands
Get inside tips from a local
Travel by yacht and see the sights from the water
Private tour is operated with just your party and the captain
What you need to know
Capacity: Up to 6 people
Departs from: Athens
Duration: 8 days, accommodation for 7 nights
Nearest airport: ATH – Athens, El Venizelos – Greece
Route details
Day 1: SOUNIO – KEA
You'll sail past the majestic temple of Poseidon at Sounion and reach the island of Kea, the first waypoint of your Cyclades itinerary. This beautiful yet understated island is a hub that attracts yachting adventurers sailing east, to the Cyclades and beyond. In the first light of the morning, head northwest to Otzias for a swim. It's a quiet and sapphire-blue bay sprinkled with taverns and cafes – it's also Kea's premier windsurfing spot. If beach bars and summer cocktails are your things, you're better off sailing to Koundouros. Koundouros is a popular destination made up of a series of beaches and bays. Don't forget to bring your camera to capture Kea's traditional stone windmills that overlook the town.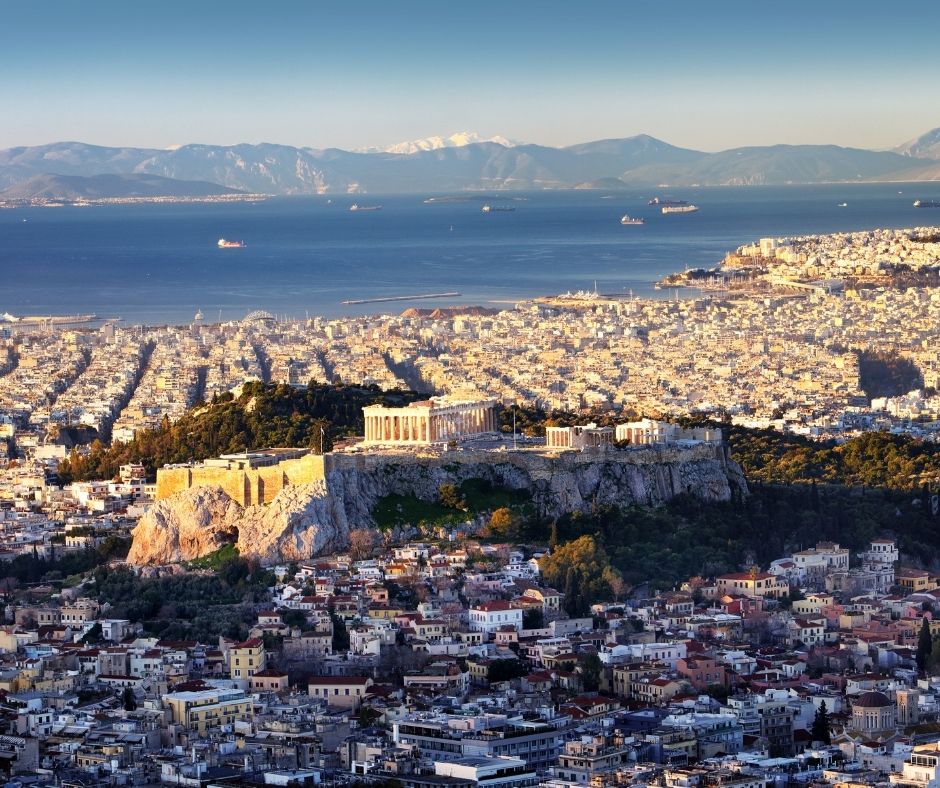 Day 2: MYKONOS
The premier party destination, Mykonos has everything you could ever want from a Greek island! World-renowned nightlife, buzzing beaches, and the best Greek restaurants attract tens of thousands from every corner of the globe. You'll be one of the select few who make waves when you arrive in Mykonos with your own private yacht! During the summer, Mykonos is buzzing with life! That's why we'll avoid the island's main port and arrive in Ornos late in the evening.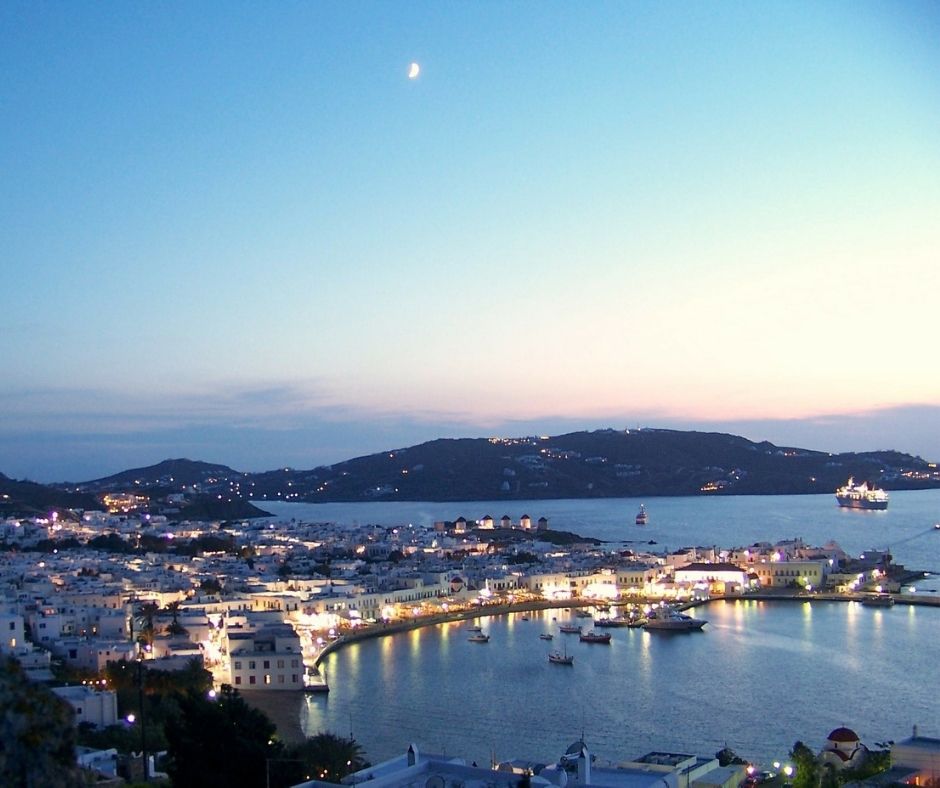 Ornos is the perfect base from which to explore Mykonos. There are two great restaurants in Ornos. For old-school Mykonian cuisine, head to Apaggio – for Sushi and modern Greek cuisine in a trendy beach setting, Kouzina is the better choice. Skorpios is a healing-chic experience that's perfect to collect your thoughts and have dinner. Meals in Mykonos are slow, social affairs that last well into the night. Midnight is where things start to pick up. At Cavo Paradiso, it's not unusual for partygoers to finish the night with an early lunch. At Mykonos' quieter northern region, Alemagou Beach bar offers an amazing view and excellent food.
Day 3: PAROS
Paros' bay of Monastiri is a great place to work on your tan, and to satisfy your appetite for Greek cuisine. You'll want to save your energy because, by night time, you'll be off for some wild Paros nightlife. The island's port city of Naoussa never sleeps, with bars and clubs that suit all tastes and lifestyles!
Day 4: ANTIPAROS – DESPOTIKO
In the quiet island paradise of Despotiko, the water separating the island with Antiparos is only about a meter deep. An ideal swimming and diving spot, you and your friends can glide over the roads and building foundations of a submerged ancient Greek city.
Day 5: IOS
Ios competes with Mykonos for the top spot in the list of best Greek party islands! Go bar hopping and dancing until sunrise with the world's most seasoned partygoers, then recharge your batteries at the island's honey-sanded beaches.
Day 6: SIFNOS
A rugged and prosperous island with spectacular panoramas, Sifnos takes island life down a few notches. Sifnos' southeastern beaches are the most popular, and you'll be able to sail to all of them! The island is renowned for its gastronomy, while the beautiful and protected cove of Vathy attracts large numbers of yachters.
Day 7: KYTHNOS
Kythnos is unspoiled by tourism and is surrounded by over 90 beaches including the internationally renowned double beach of Kolona. Further inland, the village of Dryopida has retained its ancient Greek name, as well as its unique architecture that harks back to a different era.